[CNBCfix Fast Money Review Archive — May 2016]
[Tuesday, May 31, 2016]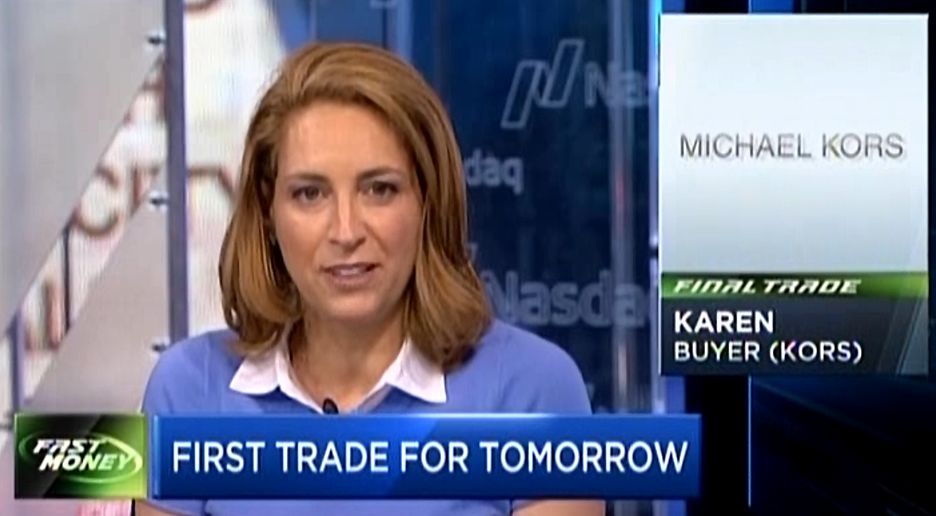 People apparently are paying 15 times for the 'average apparel group' stock
Erinn Murphy, who somehow has a 67 KORS target, told Judge on Tuesday's Halftime that KORS has "a lot more stability in the brand" globally than just in the U.S., so despite "kind of the challenges" domestically, there's a "very attractive" valuation.

Murphy told Steph Link that KORS is "pulling back on wholesale" to get the "inventory in check."

Josh Brown though said "a lot of the cachet" of KORS is "at least gone for now" and that the fashion bloggers think the stores aren't what they used to be. Murphy said she's not expecting the "old multiple" but that it will have the "average apparel kind of group multiple that we see right now which is about 15 times."

Josh added that the stock "just rolled over." Joe Terranova noted the stock surged from January to March but that Macy's et al. are clearly telling us that "inventory is building … the traffic is not there."

Pete Najarian agreed with Joe's assessment but wanted to talk about UA and NKE and also took a dig at Murphy's suggestion that the rest of the world can overcome U.S. sluggishness. Steph Link prefers JWN to KORS.

The camera found Karen Finerman, whose 30something smile can stop traffic, at the end of Tuesday's 5 p.m. Fast Money.
A day goes by without someone claiming Amazon is devouring all the brick-and-mortar retailers
Kate Kelly recently spent a morning at Point72 and on Tuesday's Halftime Report assessed the farm system at the hedge fund.

Josh Brown questioned whether there's a lack of talent or "too much talent" in the industry. Kelly said "hedge funds may not be people's first thought coming out of school," perhaps because they think they need bank experience first or prefer to work in Silicon Valley.

Jim Iuorio said bond yields are going higher. Scott Nations agreed.

Judge said it's a "huge deal" that Contrafund started selling CMG. Joe Terranova referred to "Chipulte" (sic pronunciation) and said the brand rehab will take a long time. "I don't think you buy this stock," Joe said.

There are few things more tiresome than Pete Najarian talking about NKE and UA (surely the most over-talked-about stock of the last 6 months or more); Judge teed it up for him again Tuesday. (Then Seema (more on her below) and guest host Simon Hobbs teed it up for Pete again at 5 p.m. Wonder if the "Shark Tank" guys asked Pete about UA on the 8 p.m. rerun.)

Savita Subramanian, who turns up on these programs as often as Steve Liesman or Phil LeBeau, guested on Tuesday's 5 p.m. Fast Money and was nothing short of megacute in sizzling outfit, if it's OK to say that about a Wall Street pro.
Pete sees 'some sort of correction' but isn't sure stocks will be down in June
Stephanie Link on Tuesday's Halftime Report predicted June would be "a little bit more volatile" than what we've seen.

Judge said "literally" (sic) (Drink) there was a "bit of a selloff" as they came on the air.

Pete Najarian said he's expecting "some sort of correction" but "nothing huge," though he said he doesn't "necessarily" think stocks will be down for June.

Joe Terranova asserted the pessimism is "so prevalent" that it feels like a "short squeeze higher," and we'd need an "exogenous event" for a swoon.

Pete said he's not sure about Joe's pessimism; in fact to Pete it seems like "nothing but optimism" in stocks.

Joe said institutional money flow shows cash coming out of funds. Stephanie Link said people are in staples and utilities and telecoms.

Josh Brown said technicals are the "tiebreaker," declaring breadth and small-caps are indicating "breakout."

Russ Koesterich said the fundamentals are "OK" but said voluations are "stretched" by most measures. He said he would "lean" 2,050 before 2,150.

Judge said Koesterich was "negative," but Koesterich said he's "cautious."

Koesterich claimed gold is an "effective hedge" if volatility rises in the summer.

Judge should've let Joe and Pete have a healthy debate. We'd side with Pete; there's a lot of optimism now.
Haven't heard about any 95% gains in call spreads recently
AGN watcher David Maris told Judge on Tuesday's Halftime that Carl Icahn's investment is "great news" as it's a "clear endorsement" of management's strategy; plus Carl has a great track record in health care. (This writer is long AGN.)

Maris said Icahn will push the company to focus on buybacks and "smart deals."

(He didn't say anything about Carl's "day of reckoning" … nor did he say anything about 61 in 61.)

Maris said there will be strategic deals in health care. But as for the roll-up action, "that business is over."

Josh Brown asked if the slide of AGN over a year gives investors pause about the space. Maris' response was curious, pointing out that AGN also shot up for a couple years from 50 to 300, so after plunging from 300 to 200, it's now being viewed by value investors as an investment rather than just a "story."

"The trade is, you follow Carl in on this one," asserted Joe Terranova, citing a "similarity" to Carl's AAPL investment. (That means Judge won't be allowed to ask what Carl had for dinner with the CEO.) Josh Brown said this is one of health care's values. But Pete Najarian said there are "other names" to be in. (On the 5 p.m. show, Pete called the biotech space "toxic.")

Stephanie Link said of AGN, "You can still buy it," and she said its pipeline is enough without another deal.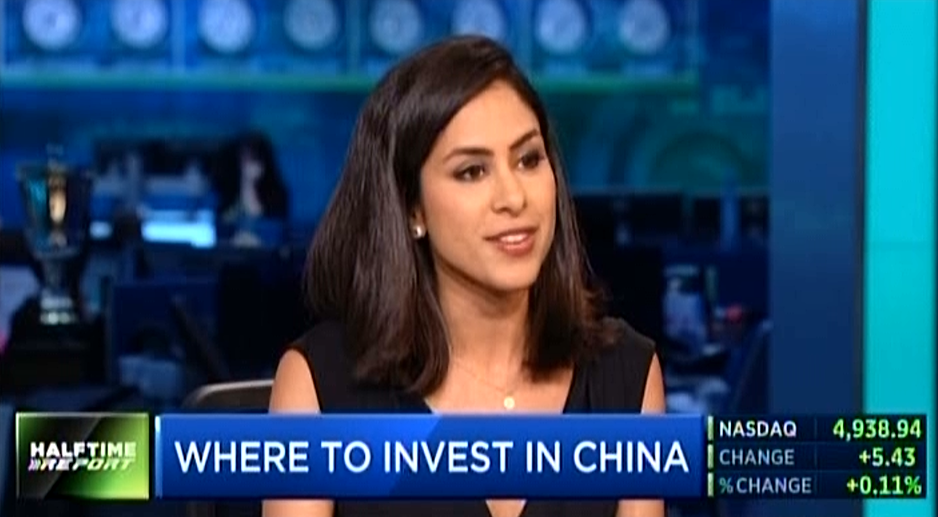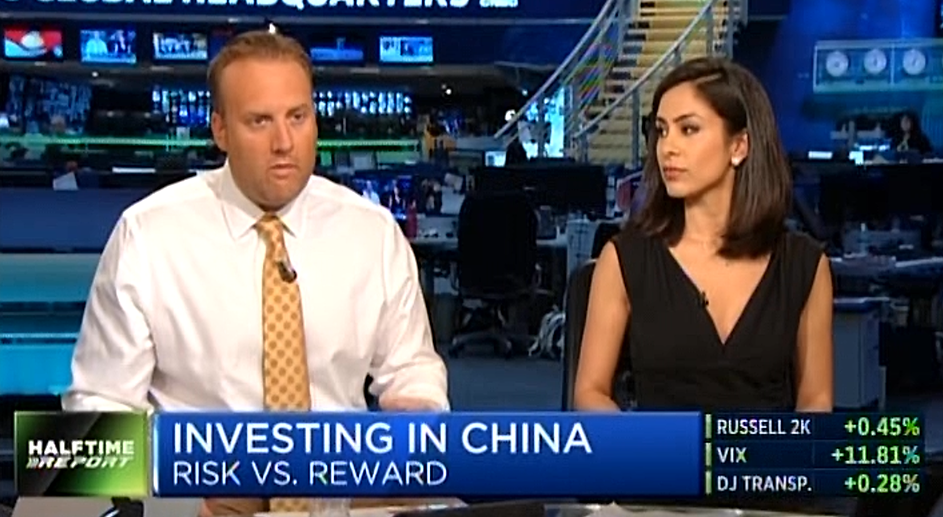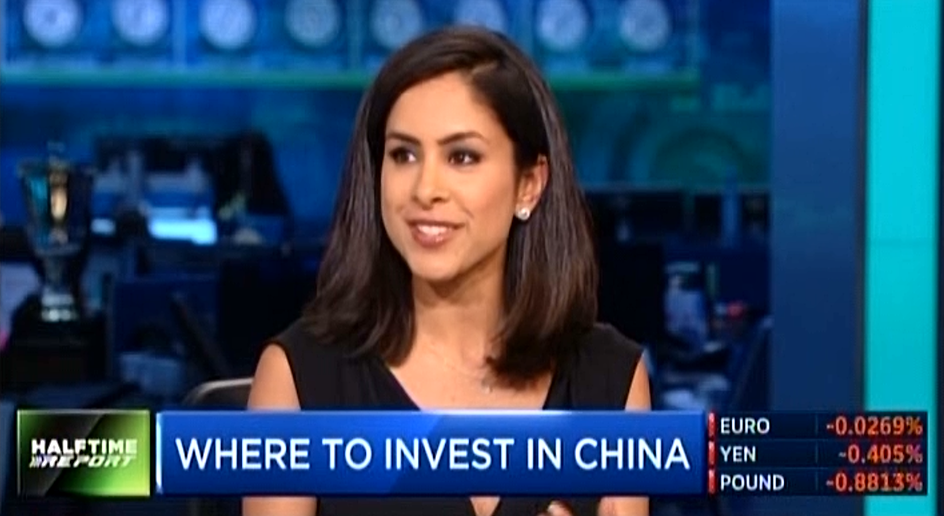 Heaven. On. Earth.
Holy … moly …

It was a sight to behold on Tuesday's Halftime Report when scorching CNBC superfox Seema Mody, fresh off a trip to China, glided onto the set in devastating black V-neck cut.

Mody said diabetes is a rapidly growing concern in China and that Eric Li, "the Andreessen/Horowitz of China," told her that the biggest company in the world in 5 years won't be AAPL but a Chinese Internet name, likely BABA or Tencent.

About 4 decades behind the times, Judge, who was far more interested in the tired EEM than Seema's travels, actually referred to "mainland China" possibly being included in the ETF/index. Joe Terranova said there's a lot that still has to happen and didn't really answer if it's a "good thing." Josh Brown said it's a "resounding yes" that it's a good thing. "This is a clear positive, not a negative," said Brown, who suggested using KWEB to play the Chinese Internet space.

More from Tuesday's Halftime later, if the knees ever stop buckling.
[Friday, May 27, 2016]
Judge invites a guest to the program, not quite sure what he does
Judge for whatever reason on Friday's Halftime Report introduced Carbon Media's David Farbman and then asked Farbman to describe "exactly" what his company does.

It apparently runs "hundreds of websites" related to the outdoors.

Farbman trumpeted Cabela's and Chevy, two obvious customers.

Jim Lebenthal said those stocks are "tough," but if he had to be in the space, it'd be DKS and CAB. Josh Brown said AMZN can "beat up" any sporting-goods retailer. Judge said Sports Authority is in the midst of a liquidation sale "literally" (sic) (Drink) as they were talking. Jim suggested TSCO.
Still not sure if SRPT can fall $8, or fall all the way to $4
In one of the boldest calls of the day that didn't get any follow-up despite the fact they had time to talk about a website featuring Cabela's that isn't actually Cabela's website, John Spallanzani said on Friday's Halftime Report that below $10 billion market cap in VRX, "you gotta buy it."

Judge forced viewers to do the math; the stock closed Friday apparently at $9.6 billion market cap.

Jim Lebenthal said BIG is "about to go through" 50 and that the discounters are working now.

Sarat Sethi said ULTA and the beauty side is "the place to be" for consumer spending.

Josh Brown said he's "really glad" he passed on buying PANW, a name The Liquidator likes to mention, last year. "The Street does not like these names anymore," Brown said.

John Spallanzani endorsed JACK. Jim Lebenthal disagreed with Spallanzani that the MCD trade is getting "tired." Josh Brown said PNRA is "about to break out in a major way" despite the fact he thinks it tastes like "astronaut food." Jim actually questioned if there are enough Panera locations.

Jim Lebenthal said MLP distribution cuts haven't been as bad as feared, touting EEP, ETP and PAA. John Spallanzani though said there are "better places to park your money" now.

Sarat Sethi trumpeted INTC. So did Jim Lebenthal. Sarat noted they also like QCOM (Zzzzzzz). Josh said QCOM is getting better, and he wouldn't short it.

Josh Brown said he unloaded SAFM in his Halftime Portfolio and added DG and CCI.

"Adobe just looks incredible here," Brown said.

Jim Lebenthal suggested the market might not believe the crude rally. Sarat Sethi said "you have to see a strong summer driving season."

Sue Herera said President Barack Obama made "an historic" (sic grammar) visit to Hiroshima.
How come nobody else reports making 95% in a call spread?
He may be right.

He may be wrong.

But Jim Lebenthal stood tall with several calls on Friday's basically holiday version of the Halftime Report in which Judge apparently found it Rocco Lampone-like to book any guests.

Lebenthal asserted, "I don't think this market has what it takes" to push to a new high, noting the perceived chance of a June hike making a "huge jump" from 12% to 40% and also that he hasn't before seen this "frequency" of Fed honchos purportedly telegraphing a hike.

Sarat Sethi, in his most outspoken program to date, said we're seeing a "cyclical move," and "I see another pullback coming."

Paul Richards, who's now president of Medley Global Advisors and always an affable chap on the program, said he doesn't think the market is ready for a June/July hike. "No one really knows," he said.

But, "There's a lot of cash sitting on the sidelines that could move," Richards said.

Josh Brown though said the advance/decline is "absolutely cooperating" and is "breaking out in and of itself (sic last 4 words redundant)."

John Spallanzani had mike troubles again but eventually said the market's "churning" and at a "7th-inning stretch."

Steve Liesman said he doubted Friday will be the "moment" that Yellen gives a policy signal, suggesting it's more likely on June 6 in Philadelphia.

Liesman said he did a previous report on how the market wants 200,000 jobs but the Fed actually prefers closer to 100,000.

He observed that people used to talk about the dollar and Brexit in CAPITAL LETTERS, and now they're talking in lower case.
How come Delta isn't outperforming because it bought a refinery?
Phil LeBeau on Friday's Halftime Report said airline stocks have struggled despite heavy air travel because of lower fares.

Judge said LeBeau "literally (sic) (Double Drink) took the words out of my mouth," the part about the stocks struggling (or stinking).

LeBeau noted that the wait at O'Hare was "maybe" 10 minutes.

Sarat Sethi trumpeted what a great value airlines are. Jim Lebenthal though said the airlines are "not hedged" for higher fuel.

Sarat said that will open the door to fare hikes and that airlines made money with $80 crude.

Josh Brown called the airline charts "broken." Jim rebutted that airlines have a lot of debt. Sethi said they've traditionally had a lot of debt and that Delta is almost investment-grade.

Susan Li was sent to Ridgefield, N.J., to talk about the MCD Pick 2. But then again, Phil LeBeau was parked at O'Hare to count the 10-minute wait.
[Thursday, May 27, 2016]
Pete's DLTR report
ended up crushing it
On April 25, Pete Najarian said on the Halftime Report that DLTR calls were popular as the shares hovered around 80.

Fair enough, but this page noted a week ago that the shares had tumbled to around 75, indicating that the purported options signal looked like a bust.

It wasn't, evidenced by Thursday's trade as DLTR and DG exploded.

So, congrats to Pete for flagging a winner.
Joe gets another shot to discuss whether he rang the register too early in energy and how he's not making a bearish call but a risk/reward call
Judge opened up a hornet's nest on Thursday's Halftime Report by claiming Doc thinks there's "no chance" of a June hike.

Doc snapped that he never said "no chance," rather, he just thinks it won't happen in June.

"I said once this year, and I think it's December," Doc said.

Josh Brown asserted, "The risk is that they don't move" and if the Fed tells the market they're not data-dependent and are "not serious" about normalizing.

"If they don't (hike), it's probably worse than if they do," Brown said.

Pete Najarian, suggesting "Janet" is probably "leaning" in the hike direction, claimed, "I think she's probably directed these guys quite frankly" to make the comments that have been heard.

Brown said it could be a "dovish hike" and said he doesn't understand why people think the market isn't ready for this (snicker).

Joe Terranova said initial jobless claims are below 300,000 for the 64th straight week; "that hasn't happened since 1973." Then Joe claimed, "inflation figures are moving back towards where the Fed wants 'em to go" (snicker).

"Financial institutions and technology are coming back again. For sure," Joe declared.

Joe said the "hedge fund VIP trade" is "comin' back around again" and "it's almost a gift."

Risking another hornet's nest with Judge, Joe called the XLE a "great trade" but said of energy in the near-term, "I believe the majority of the appreciation has occurred."

Waffling like l'eggo my egg'o, Joe appeared to endorse PXD longer term but called 166-168 resistance and then sort of didn't endorse it for a trade.

Pete Najarian said he has HAL calls.

Steve Liesman wasn't so sure about a big Fed development Friday, stating that particular event would be an "odd forum" for Yellen to plunge into hike-land.
According to WebMD, 'most experts don't consider caffeine dependence a serious addiction'
CNBC's Kelly Evans, who normally does her thing on Closing Bell, joined Judge's gang Thursday to tout the Howard Schultz interview and discuss Starbucks' China roastery.

Judge noted a guest this week (see below) called SBUX a "staple," which the gang "took, you know, a little bit of issue with."

"A staple that's addictive," said Pete Najarian, who endorsed the name though it hasn't done anything for a while.
We didn't know or had forgotten there's a drunk in Random Walk
Guy Adami said on the 5 p.m. Fast Money that it's an "absolute coin flip" that Donald Trump could be president.

Karen Finerman argued that there's no trade right now based on the candidates, especially Trump. "He's sort of like that drunk in Random Walk Down Wall Street; you don't know what his policies are really gonna be," Finerman said.

Mel went to great lengths to insist, "It is not a political conversation."

Judge won the clothing competition Thursday, putting together a blockbuster suit/tie combo.
'Giddy' over Toni Sacconaghi's plan to subscribe to a couple iPads for $200 a month
Jon Najarian on Thursday's Halftime reported the "biggest trades I've seen in Apple in a long time," stating it's "most probably a hedge fund."

Judge said people have been "giddy" about AAPL's rebound.

Doc a couple times noted there was both a buyer and a seller in these $99 trades for AAPL.

Doc said X wants to make a "surge" to a recent high.

Josh Brown said SIG is not his "cup of tea," but he's not sure why the stock got hit with such a reaction.

Pete Najarian said "flat's the new up" regarding same-store sales at COST.

Doc said he's "frequently a contrarian" and said he likes the online polls about the Brexit much more than the telephone polls.

Doc actually suggested Glastonbury could make a difference in the Brexit vote.

Brian Stutland said he'd be a buyer of gasoline futures below 1.60 but that demand hasn't been great. Scott Nations said gasoline is "at the top of that channel," and he thinks a better target might be the bottom end of that channel around 1.52.

Eric Chemi spoke about fitness trackers. Josh Brown said his own fitness tracker is "called a belt," which really sent Pete cackling.

Joe Terranova hung a 130 on FB.
[Wednesday, May 25, 2016]
Judge lapse — failed to ask Weiss if SRPT may fall $4 ... or all the way to $4
Somebody on Wednesday's Halftime Report boasted of a big score in the options market — and it wasn't even the Nardashians.

Stephen Weiss said "today was a gift" in SRPT calls; he says he hedged his position with the May 27/30s and "I was up 95% overnight, so I closed it out."

Whether Weiss' cost basis informs you as to how high the stock is really going to go is up to you.

Weiss said the downside risk in SRPT is "maybe down to 4 or 8 dollars, but the upside is to 50 or 60."

Note the use of "to" before the "4," for those seeking clarity but receiving only alarming ambiguity.

Not to be left out but admitting being less impressive, Pete Najarian told Weiss he put on a 20/30 call spread and was able to take it off at a gain, but "not the kind of gains that you made."

"This was just a phenomenal trade Judge," said Doc.
Herb spent so much time praising business partner Donn Vickrey, why didn't Judge just put Vickrey on the show instead?
Herb Greenberg on Wednesday's Halftime told Judge it was "no problem" to call in.

Herb said investors should be giving "more than a grain (sic)" of thought to the SEC-BABA story because the issues are "serious."

Greenberg revealed his shop's analysis of BABA, which involved "certainly over 2,000 man hours," shows the company has shifted R&D and logistics and product development costs off-balance sheet.

He scoffed at the company's assertions of disclosure. "Where was this at the time of the IPO?" Herb asked.

Judge for once put a little pressure on Herb's motivation, asking if Herb is short BABA. Herb insisted he has no short position in BABA. "Most of our stuff is pretty much under the radar," Herb said, a curious claim.

Josh Brown said he owned BABA as a "low-conviction long," but now it's even lower conviction because he's out of it.

Brown shrugged at Herb's outrage, questioning why the stock wasn't doing worse Wednesday and suggesting nobody thought the accounting was "kosher" anyway. Brown also curiously claimed "we've got two people running for president who are caught in lies almost weekly and their supporters cheer for them; nobody even cares anymore. … People are just not as perturbed by these things as they used to (sic grammar)."
'It's a value stock at 110;
it's a value stock at 90'
AAPL evidently falls under the category of "value" stock.

No matter what the price or Carl Icahn's no-brainer 240 target or whatever it was.

Pete Najarian on Wednesday's Halftime Report declared: "Apple. We all know it's a value stock wherever the stock's trading. … It's a value strock- stock at 110, it's a value stock at 90."

If deeming the shares as "value" no matter what the price helps you trade, more power to you.

Judge asked about Gundlach's "notion" of dead money in the market. Pete said he agrees with that to the extent we're talking about the dash for trash, but apparently not so much with AAPL, probably because they're going to adopt Toni Sacconaghi's notion of charging people $200-a-month subscriptions for iPads.

Josh Brown said "the tone seems to have shifted almost overnight" in the stock market.

But Dubravko Lakos-Bujas said the market is stuck in a "tug of war."

Steve Weiss said, "I'm concerned about the dollar," then said there's "so much cash on the sidelines" that it comes in and plays momentum then quickly gets shaken out.

"I haven't been short a stock in I don't know how long," Weiss said.

Weiss said the best value now is in equities; "bonds are tremendously overvalued."

Jon Najarian reported that Macy's, Dillards and Nordstrom are up a healthy amount in the last week.

Lakos-Bujas said it would be helpful if rates could rise without the dollar rising.

"I think June's gonna happen," Weiss said. Josh Brown asked what negatives are left after Brexit. "Valuation," Weiss said, then said the "mother of all negatives" is China devaluing, which if so should've been his first response to Brown. Pete Najarian pointed to the presidential election.

Judge opened the program saying, "It is the great debate for investors right now — where is the stock market likely to head in the months ahead."

Isn't that the "great debate for investors" every moment of every business day?
Herb's estimate of work done for BABA research equivalent to 2 guys spending 25 straight weeks on the subject and doing nothing else
Jon Najarian on Wednesday's Halftime said "the weak hands lost" in TIF because the stock rocketed back after horrible earnings and guidance.

Pete Najarian suggested a floor around 61 or 62 but "didn't see enough" from the report to get involved. Josh Brown said it's a "really smart trading long" because of the $60 February low.

Pete said there might be potential for multiple expansion in WDC but then said he wasn't so sure about that, but he likes the "synergies idea with Sandisk."

Stephen Weiss said there's "lots of upside" in NBL.

Doc said NMBL has been up 42% "since the 12th of May," which isn't even half as good as Stephen Weiss' awesome SRPT options trade.

Josh Brown said the HPE move is "not my cup of tea" and said "congratulations" to anyone who was long. (He'd prefer you buy DE (Drink) instead. The cycle will trough; Warren Buffett's in it, etc.)

Judge told Pete that Pete "got killed" in the short VIX ETF in the Halftime Portfolio contest. "No I haven't been hit yet," Pete said, stating he put it on Tuesday.

"Twitter is what's weighing on my account," Pete said.

Anthony Grisanti said to expect hedge funds to keep unloading gold into the rate hike, but it would be a buy at that point. Jim Iuorio said his level for buying gold is 1,200 to 1,210 because he doesn't expect a "screaming dollar."

CNBC superfox Jane Wells reported from a Whole Foods "365" store in L.A. and found Walter Robb, who said it's a "great complement" to Whole Foods and not a cannibalizer.

Jane said shoppers noticed the low prices more than the gadgetry or anything else.

Josh Brown said they should've named the 365 stores "Half Foods."

Pete Najarian asserted it "will cannibalize."

Josh Brown said WFM should be an 8 multiple. Doc noted the presence of Amazon and WMT in the space as well as 365; "it's just a matter of time" for something or other.

Steve Weiss said WFM sells at a premium to Kroger and is overvalued.

Weiss said biotech is "still oversold" and "very attractive."

Doc said "big blocs" of July 15 calls in X were being snapped up. Pete detected aggressive call-buying in CSCO.

Brown also hailed CSCO, prompting Judge to link the space's movement to the Juniper CEO's comments.

The show closed with Judge getting the 10-second signal from the floor.
[Tuesday, May 24, 2016]
UA thinks this is 1972
It may or may not have been impromptu, but Judge put together a thought-provoking and snappy roundtable on UA and college sponsorship on Tuesday's Halftime.

Dom Chu reported UA's deal with UCLA. That prompted Pete Najarian to curiously claim, "When you read the headlines, you'd expect this stock to be soaring. It has not been soaring to the regard (sic) you'd expect it to be."

Judge rightly wondered, "Why would you expect the stock to be soaring (on) $280 million on a college deal?"

Grasping for a response, Pete said, "Not off of just this news" but deals with Tom Brady and Steph Curry (which occurred … how long ago?).

Then Judge curiously said the deal makes him think of "the battle for L.A." and claimed UCLA has an "up and coming program." (We're guessing he means football, which may sort of be true, 'cause it sure ain't basketball, and just about every other sport, they've been winning titles for about a hundred years.)

Judge then asked a great question, if "these companies are paying too much for rights to the apparel of these schools."

Jon Najarian offered the unconvincing answer, "You always need to have some worry about it," but "this is something that people watch live."

Doc said Stephanie Link is one of those people who watch sports on a DVR "and flip through very quickly."

Steve Weiss concluded we "don't know what the economics are" and also suggested uncertainty as to whether college athletes have a right to be paid for clothing endorsements (doubt that's happening whether it's right or not).

Joe Terranova revisited his UA buy of a couple weeks ago, noting he "got quickly stopped out" and "I feel foolish about it."

Judge asked what UA has done since earnings. "The stock is down," Joe said, suggesting a disconnect between the fundamentals and the stock performance.

Weiss made a good point that should've been made on the program long ago, stating, "I'm not aware of any clothing manufacturer that's ever held this multiple or even half this multiple for an extended period of time."

Doc said AMZN is compressing everyone's margins in retail.

Joe said it'll take "3 to 5" years to determine if UA's UCLA deal is a good one.

Weiss questioned how "paying the highest price ever on record (sic last 2 words redundant) for a deal has become a badge of honor," another excellent point.

Joe noted "professional sports teams … continue to just increase in value."
Remember, SBUX is a 'staple' (unless you think flattening home-price appreciation will stop people from buying morning coffee)
Eric Jackson, sort of the star guest of Tuesday's Halftime gang, said he really wants to try Toni Sacconaghi's idea of subscribing to a couple iPads a month for $200 proved a 1-man gang against Philippe Dauman.

(Man, gotta say, writing Dauman's name is annoying; it's hard to distinguish all the L's and I's and make sure we got it spelled correctly.)

"Things are good for Viacom shareholders," Jackson said, stating he has always supported the Redstones.

Then, in what seems a massive overstatement, Jackson claimed Philippe Dauman "is gonna go down as I think the worst CEO in modern times."

While we don't disagree that Dauman probably sucks (not having examined his record), there are definitely worse CEOs, and Jackson didn't really point to many specifics besides stock price. (The curious thing is how many people would argue that Dick Fuld and Chuck Prince were better.)

Jackson did say Dauman has chosen to sue the folks at YouTube rather than work with them. Well, whatever, but are any media giants (besides GoPro) actually making gobs of money off of YouTube? (Didn't think so.)

Jackson compared CBS and VIAB multiples and called that an indictment of Dauman. Steve Weiss said those are "2 different companies." But Jackson said VIAB was supposed to be the "growth company" of the 2.

Jackson twice called Mario Gabelli a "hero" for VIAB shareholders and acknowledged that VIAB is an "unconventional pick" for an activist.

He said YHOO's excitement will come in the 6 months after June; "something's gonna happen" with the Asia stakes. (We've heard that all before.)
There's 'fully valued,' and there's 'much more fully valued'
Paul Buckland on Tuesday's Halftime Report said it's good to be a contrarian in this current S&P range, so he's not as bullish as he was in February.

We thought it was funny that someone (Oppenheimer) actually has a 2,300 year-end target.

Buckland told Stephen Weiss the presidential election puts a "cap" on stocks.

Weiss said stocks are fully valued, but "every other asset class is much more fully valued."
Judge thinks 'almost everyone' sees 2-3 hikes this year
Joe Terranova, who had mostly a quiet show (except for the UA part) on Tuesday's Halftime Report, said "there are so many singing this chorus of negativity … and that in itself (sic last 2 words redundant) becomes a catalyst for a bullish atmosphere."

Judge, however, failed to ask Joe if he "rang the register" too soon on energy or is actually making a bearish energy call.

Jon Najarian said it was "pretty phenomenal" being able to buy AAPL a couple weeks ago below 90. (Wow. Now 7% gains are considered phenomenal.)

Clarifying another "Chinatown"-esque sister/daughter confusing situation from last week, the screen said Doc owns both MSFT and QCOM calls.

"Salesforce absolutely crushed it last week!" bellowed Pete Najarian.

Stephen Weiss said there's a "tremendous amount of money" playing "reversion to the mean" quant strategies. "I'm not so sanguine about the market; I'm still cautious," Weiss said.

"I do think they'll go in June," Weiss said.

Pete Najarian said he "basically sat on my hands" on TWTR, complaining it killed him in the Halftime Portfolio contest. "There's no reason" to bottom-fish in the stock, Pete said.

Doc explained that he's not calling TWTR a buy, but he wouldn't short it. Bob Peck explained how the "cadence" of new products will lift the shares.

Judge revealed, "My source, familiar with the company and that situation," said to treat the HLF N.Y. Post report with "skepticism," but the talks are in an "advanced stage." Doc said options players are betting for a move in "several weeks."
Surprised Judge didn't ask Pete for an encore on his TIF bull case
Pete Najarian, unlike Josh Brown (who talks about John Deere like it's 2006 AAPL), said on Tuesday's Halftime that DE has been "churning" and needs to break out before you buy it.

Doc said MON is "in denial" about the "great offer" it's been given.

Joe Terranova said TOL has "trouble still in California."

Steve Weiss said AZO was down 10%, as management cited weather but also a more efficient distribution, which goosed the stock.

Jeff Kilburg said it's a "great opportunity" to buy gold, suggesting gold unlike the S&P is signaling a June hike. Jim Iuorio said, "I do think today is probably a time to buy it."

Pete Najarian said he got out of the GDX but still has some in his Halftime Portfolio and said "in the short term, it's hands off on gold."

Pete reaffirmed he owns KGC calls, but "that's going all the way out to November, so that does buy me time." Actually, it didn't buy him anything. He paid to have a duration of 6 months rather than 6 days.

Weiss called gold a "very crowded trade" that's "unwinding."

Doc said he's still long FIT despite its slide, and he's still long MO.

Pete said he wouldn't chase the hot activity in FEYE because the options have already doubled. Dave DeWalt hasn't been on the show for a while, so we're not sure what's going on there. (But Joe doesn't mention "Palo Alto" as much as he used to.)

Weiss said he bought some BAC and SCHW; who knows why.
[Monday, May 23, 2016]
Berkshire's AAPL buy only about 10 years too late (cont'd)
In a sign that maybe it's not the Next Big Idea, Toni Sacconaghi's notion of AAPL charging subscribers $100-$200 a month for using iPads wasn't part of Judge's Apple discussion on Monday's Halftime.

Instead, Judge asked, "Why has the stock gone up consistently since the news of the Berkshire buy happened," and proceeded to get a non-answer from Joe Terranova.

"Because people are focusing on trading the stock," Joe curiously said, citing the possible break below 90, which it did, and then apparently some people thought 85 or 80 in a flash.

"It's less about Apple; it's more about all of those suppliers into Apple," Pete said.

Jon Najarian said he bought GLW "just in the last few minutes."

Joe thinks Warren Buffett had "absolutely nothing to do with" Berkshire's AAPL purchase and suggested people could look at Icahn and Tepper for AAPL guidance instead (Drink).
Fed fantasies: 2-3 in 2016
Judge opened Monday's Halftime Report stating "almost everyone" is predicting 2-3 hikes this year.

Jon Najarian wasn't so sure and mocked John Williams' predictions.

"This guy is an outlier and he is gonna be wrong, wrong, wrong," Najarian said.

Hypercute Savita Subramanian said the market isn't ready for 2-3 hikes and said the BAC house call is 1 this year.

Joe Terranova said the Fed wants to make sure there isn't "volatility" in the credit markets. "I think they do go in June," Joe said, but it'll be "more of a 1-and-done."

Pete Najarian said the Fed is basically saying, "June's on. … Joe and I are together on this."

Doc wasn't sold on a June move. "I still think it's way under 40%," he said.

Joe conceded the yield curve could flatten with a hike.

Doc again actually mentioned the EgyptAir disaster as a possible reason apparently for not hiking.

Joe took a half-hearted dig at government; "that's what this economy needs: fiscal policy," Joe said.
Slowing home-price appreciation said to be SBUX headwind
David Tarantino of Baird said on Monday's Halftime Report that SBUX is "a daily occasion" whose product is more "ritualistic" than most retailers.

"It looks a lot more like a staples company than it does a retailer," Tarantino asserted.

Judge said it's a "stretch" to call SBUX a "staple."

"I would, I would say it's a bit of a stretch," Tarantino conceded, but, "It helps that the product's somewhat addictive, um, being caffeinated."

Pete Najarian wondered openly, "They still have plenty of growth geographically … is it stretched? I don't know. Maybe a little bit … it's an addictive staple."

Savita Subramanian said, "It's a staple to the high-income consumer and their- that trend I see as weakening, 'cause you've got home-price appreciation slowing, stock-market gains slowing, so the high-end consumer might become a little bit more frugal."
Joe suggests everything will be OK in the presidency
Savita Subramanian on Monday's Halftime Report said "the election's a big deal" and contended, "In the 5 months heading up to November of an election year, the VIX seems to consistently rise. So buy volatility."

Judge said, "Good thought." (But he didn't ask about the bear case based in part on 3 previous times since 1970 where the Fed was tightening into sluggish earnings and stocks went down afterwards 2 of those 3 times.)

Pete Najarian questioned if we know all the positions of Donald Trump, and will both candidates get pulled toward the center.

Doc said 55% of Wall Street's money has gone to Hillary Clinton.

Joe Terranova relayed a childhood anecdote about not wanting to get in the pool and swim because the pool was cold, suggesting once the country collectively jumps into the pool, election concerns will "dissipate."
Judge fails to ask Joe if he rang the register too early on energy and/or is making a bearish call
Judge on Monday's Halftime said Mario Gabelli calls the Shari Redstone-Philippe Dauman drama "creative tension."

Pete Najarian said it's been "noise after noise after noise" at Viacom and he actually would've expected to see the stock down Monday, but it was up to nearly 41. Pete said Mario Gabelli could maybe stand to get "a little bit more aggressive."

Joe Terranova said the reason there's VIAB "concern" is that all the talk is about management and not the business model.

Doc said he's not surprised that Bayer went public for MON but that shareholders are probably "frustrated" and want the money.

Pete Najarian said "sooner or later," FCX will have to spin off pieces of its oil-and-gas business.

Joe said he thinks you can buy SQ.

Savita Subramanian predicted 1,325 gold by the end of 2017 and "a little bit of downside" this year. "It's hard to imagine a real inflation pickup from here," she said.

Doc's bear case for TIF centered on slow Chinese spending and not enough ecommerce revenue. "I think if Tiffany's pops, it's a sale here," he said.

Pete countered that he doesn't think TIF is in an "ecommerce-type world" and, in a very flimsy bull case, said "it's already been taken to the woodshed."

Bertha Coombs and Ana Gupte (in a guest clip) reported that bronze plans under Obamacare are costing insurers because people game the system by getting "a host of procedures and services" before disenrolling. Doc said a lot of sick folks are on these plans while healthy people are spurning the exchanges. Savita said to sell consumer staples, buy health care, "That's the call."

Joe said he'd "ring the register" in emerging markets currencies.

Doc said, "I'm 82% in cash right now" in the Halftime Portfolio. Judge noted that's not the "real world."
[Friday, May 20, 2016]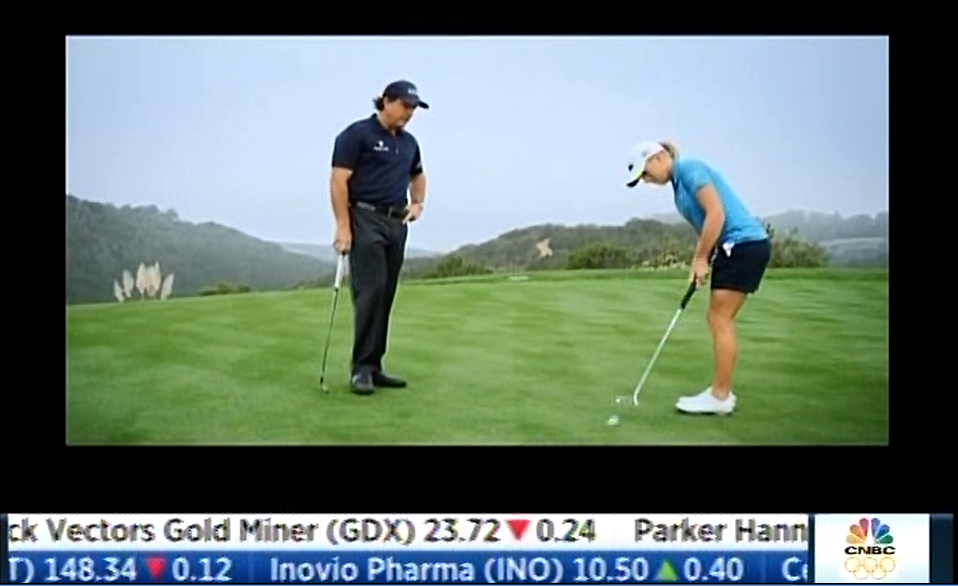 What they whisper about on the golf course — KPMG hilariously stands behind Phil Mickelson in CNBC ads
Karen Firestone of Aureus joined Friday's Halftime Report set and said she has started buying NBL, which she said is a bet oil prices will be flat or higher.

Firestone said she likes PYPL on the prospects of higher transactions by users and an impressive mobile product.

Firestone called TJX "a star in retail wreckage" and even suggested Sports Authority's bankruptcy as a catalyst.

Josh Brown wondered if the TJX comps are repeatable. Firestone said TJX has "weathered some of these hurdles" and is one of the "safe places in consumer discretionary."

Firestone told Jim Lebenthal that some biggie partnering with PYPL is a "definite possibility."
Yes, the president said the word 'notion' (Drink)
CNBC superfox Meg Tirrell visited with Friday's Halftime gang, saying the swing in SRPT could be "astronomical" depending on the FDA's muscular-dystrophy drug decision, with one analyst even suggesting $60 if it gets accelerated approval.

Jon Najarian again called SRPT "the gift that keeps on giving" (Drink). (Knock on wood.) He said options bets are "substantially" to the upside.

Melissa Lee said PTCT already has approval in Europe for a similar treatment. Tirrell explained what might hold that stock back, but it went a little over our heads.

Eamon Javers interrupted the show with the president's remarks on Zika.

Meg Tirrell said XON is being driven short term by its effort to create "GMO mosquitoes" to stop Zika.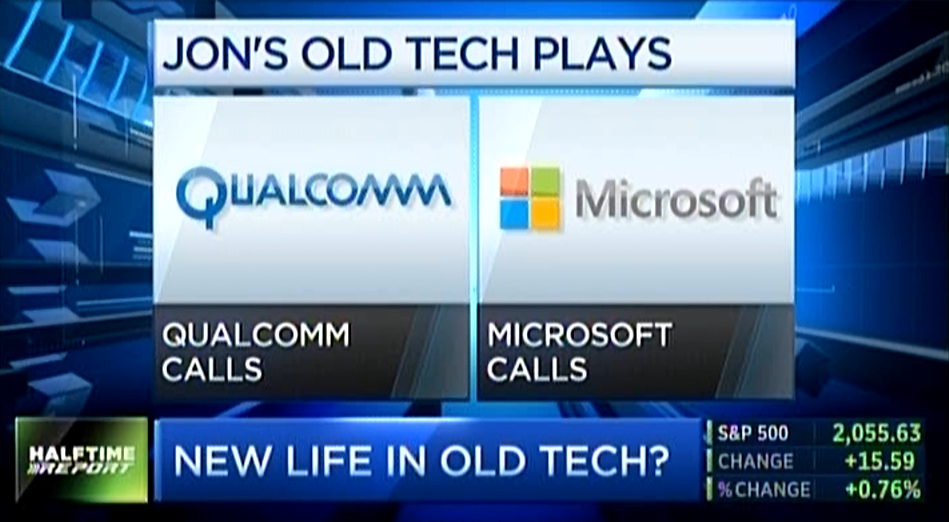 How CNBC disclosures work (snicker) (cont'd): Doc says MSFT is the only name of the 4 he's in; graphic implies otherwise (but at least he's not subscribing to an iPad for $200 a month)
Guest host Melissa Lee opened Friday's Halftime mentioning CSCO, INTC, QCOM and MSFT. (Zzzzzzzzzzzzzzzz.)

Jim Lebenthal touted CSCO, INTC and QCOM (Zzzzzzz) and suggested QCOM could reach the "high 60s."

Jon Najarian said a moment later that MSFT is "the only one I own" of Mel's list. But the graphic implied he's got MSFT and QCOM calls.

Steve Weiss grumbled that "yield support" in these names could go in a "heartbeat."

Mel, not totally familiar with Weiss' line of thinking here, questioned if Weiss was saying that the companies might not have the cash to pay the yields. Weiss clarified that he means the yield isn't enough protection for share-price drop.

Josh Brown threw water on AMAT's big day, suggesting the "inflection-point talk" once again might fizzle.

Jim Lebenthal stressed that PC growth is not a catalyst for these names and shouldn't be an investment thesis, but there are other "granular" reasons such as enterprise spending.

Weiss grudgingly recommended ATVI.

Mel looked dynamite again as always, we're rooting for Mel to have a rockin' social life rather than working 18-hour days studying 13Fs, but who knows; everyone has their priorities; we've tried.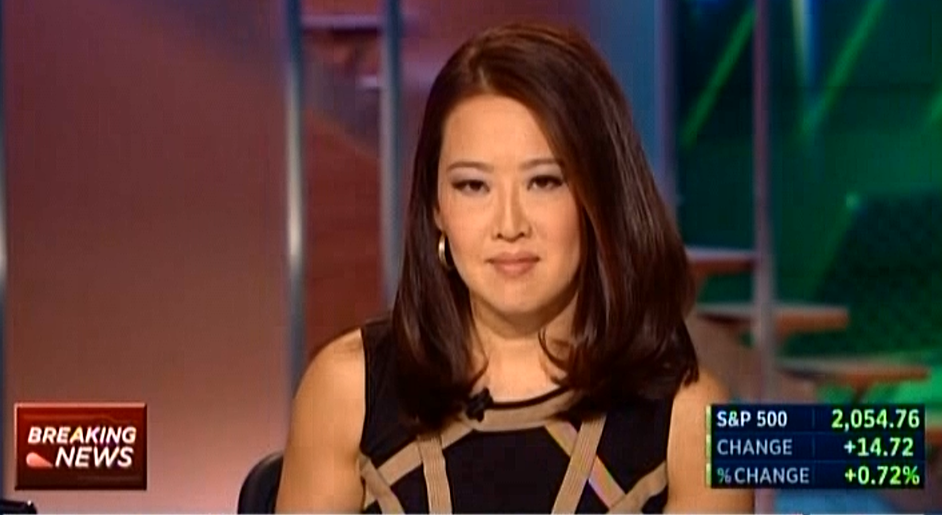 Unclear if Weiss thinks you should buy Kobe Bryant with no titles or 5 titles
In another one of those glitches that have been bedeviling Judge recently, guest host Melissa Lee on Friday's Halftime asked Jim Lebenthal about CPB. Jim said he was assigned GPS. Mel asked him for an opinion on CPB anyway. Jim said "unfortunately" it's just not a name he can opine on. Stephen Weiss bailed everyone out with a CPB comment.

Weiss said if NKE really gave LeBron a $1 billion contract, he'd consider shorting NKE. He wasn't too fond of Michael Jordan personality-wise, stating, "Michael's not a nice guy."

Weiss said he doesn't want to buy FL or the shoe sellers.

Jon Najarian failed to offer an opinion on TSLA.

Josh Brown shrugged off DE's drop and mocked those who sell on bad news and buy on good news. Later he said Warren Buffett's in the name (Drink).

Jim Lebenthal touted TIF again (but not JCP). Doc said he likes TIF.

Weiss lukewarmly cautioned against GME but said it's probably OK as long as it keeps buying back its stock.

Doc said there was strong activity in HBI as well as TJX. Jim said QCOM feels like a breakout. Weiss said he's got a bid out for ENDP.

Hardeep Walia said the Sin Motif is "heavily weighted to gluttony" as well as tobacco, alcohol and fast food. He said it was up 6% last quarter but down 2% in the last month. Mel said it seems like "gluttony" is the way to make the most money but is being dragged down by other sins.

Stephen Weiss questioned why OZM is in the Sin Motif. Walia said it's the "largest tradeable hedge fund." Jim Lebenthal noted CHD is in the motif despite also providing staples. Walia said it's "very methodical" even though there's "a lot of subjectivity" as to what constitutes a "sin."
[Thursday, May 19, 2016]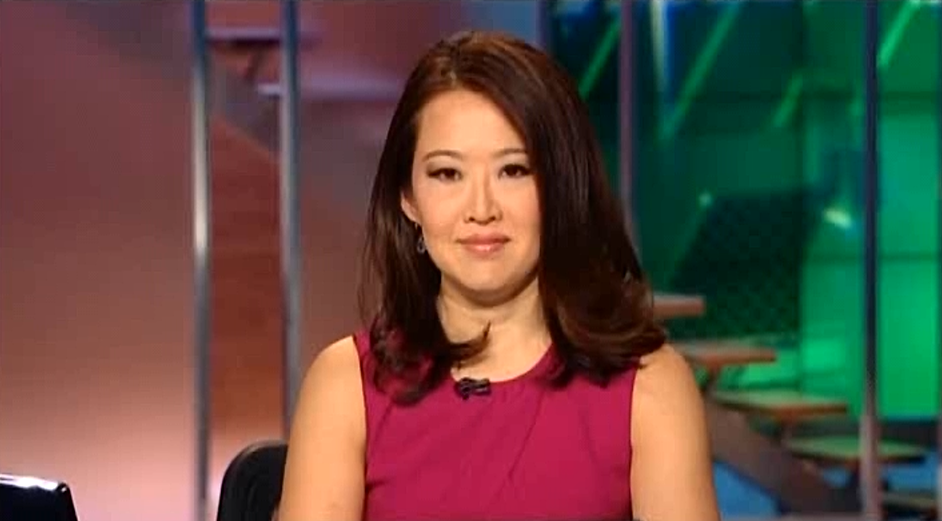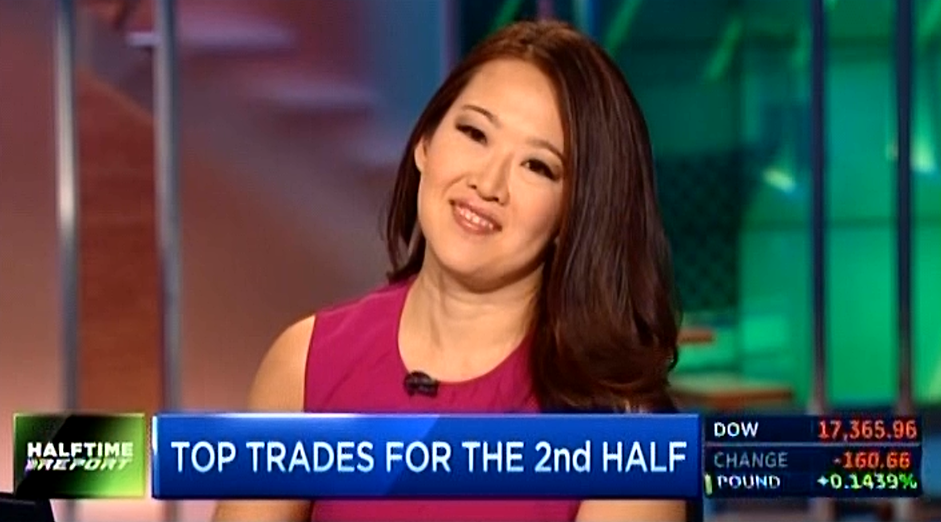 Doc claims EgyptAir disaster could prevent Fed from June hike
Thursday's Halftime Report was cut short by Preet Bharara's Dean Foods insider-trading case, but guest host Missy Lee brought her A game, having everything working regarding outfit, hair, etc.

Joe Terranova said a lot of folks were playing for "apocalypse" on Thursday morning, but he thinks that's the "wrong move" because the market is "range-bound."

Jon Najarian said the Fed is "just jawboning" about a possible June move. Doc even suggested the EgyptAir flight could be "a catalyst if you will" to keep the Fed from moving.

Jim Lebenthal said the "tea leaves" suggest Britain will stay in the EU.

Jon Najarian said "Salesforce is still a great buy."

Doc expertly nailed a day ago that Goldman might be the lead underwriter of the TSLA offering.

Joe Terranova said the Bayer-Monsanto deal is complicated and being met with rightful skepticism, and "quite candidly, I don't understand it."

Jim Lebenthal said CHD has produced "all the gain you're gonna get."

Doc said someone's making "a pretty large bet" on CMI 109 puts to happen in a week. He said he's long the puts. Later he said the stock dropped after his report. Mel knocked Doc's ripped jeans.

Pete Najarian said KGC November 5.50 calls were popular at 60 cents. "I'm in it to win it," Pete said.

Jeff Kilburg said there's a 24% chance of a June hike and noted the Fed's "pouting" session. He likes the dollar in the 94-98 range. Jim Iuorio said if the dollar closes below 95, that's a strong signal it's going lower.

Meg Tirrell reported that an Amgen unit has done some gene sequencing and discovered some folks in Iceland have a very lower heart attack risk.

Pete Najarian said there was "huge activity" in DE, but he didn't say which way. Doc said people were buying M calls.

In a self-Fast Fire, Joe Terranova admitted a "horrible call" on GPS topping 30, calling it the "poster child" of problems with mall retailers.

Jim Lebenthal reiterated his bullishness for JCP and TIF.
Her approach may be 'uncomfortable,' but Nili Gilbert was so comfortable on television, Mel had to nudge the segment to a close
Nili Gilbert, as part of her "uncomfortable" approach to investing, said on Thursday's Halftime it's the sentiment that should be "uncomfortable" while the fundamentals "are still good."

One of Gilbert's plays is DLX, calling it a "growing company that's throwing off a lot of cash."

Mel said, "I write maybe 1 check a month."

Gilbert also likes RAX, stating it's providing services in the cloud to customers of AMZN and MSFT.

Gilbert enjoyed discussing these stocks so much, she could've gone for a half hour, to the chagrin of Mel, who hadn't allotted a whole lot of time to this feature.
For once, nobody accused Joe of being too bearish on energy
In the category of Bored With Life, we have professional golfer Phil Mickelson.

In a Halftime Report Thursday largely interrupted by Preet Bharara, Jim Lebenthal said it's "really sad" to see Phil Mickelson involved, though "I'm not casting shade on him at all."

Nevertheless, Jim wondered, referring to people who want to ship AAPL $200 a month for a couple iPads "How dumb can they be?"

Jim warned, "You're gonna get caught if you do this, so don't do it."

Jon Najarian seconded that, stating, "Most people that would be doing this sort of activity will try to mask it."

Pete Najarian piled on Mickelson, stating if you're in his shoes, "You just cannot touch it ... He's already got all sorts of different income streams."
[Wednesday, May 18, 2016]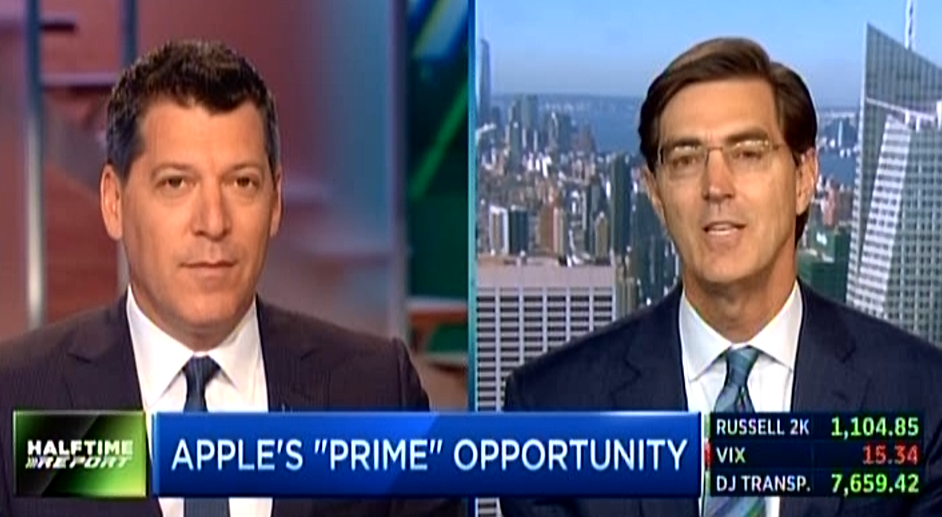 Bust: Judge fails to ask Toni Sacconaghi why someone would subscribe to an iPad
Toni Sacconaghi, who's on the Halftime Report about every other day, on Wednesday uncorked an idea for AAPL to make even more money.

"Over time, the iPhone business will likely decline," Sacconaghi contended. So he thinks Apple should make "all of its hardware businesses a subscription."

"The notion would be that you would sign up for an appropriate bundle of Apple products," Sacconaghi explained, suggesting his family would want 4 iPads (first "iPad" mention in weeks or months) and 3 iPhones, "and we'd pay a monthly fee for that."

Of course, our first question — never addressed by Judge — was how one actually subscribes to hardware; for example, is this just a layaway plan like furniture rental, in which case why wouldn't people just put it on their credit card and pay that monthly fee.

Sacconaghi said, "Our analysis says that Apple could come up with really compelling bundles between 100 and $200 per month per family." Don't people already subscribe to phone service? Is there some reason they need to subscribe to ownership of an iPad?

Stephen Weiss for some reason claimed this is a "great idea," but Weiss pointed to other subscription names mentioned by Sacconaghi such as ADBE or MSFT and noted "they're more business-subscription models" and questioned whether it would "push others away" who want a la carte.

Sacconaghi said "even razor blades" are being sold for monthly subscriptions. Are iPads supposed to be thrown out every 6 weeks? Do you have to return them, just like your cable box?

Kevin O'Leary told Sacconaghi that an investor should get a discount on AAPL's multiple "because you've just re-invented the company." Sacconaghi said it's not a black-and-white issue, but a "continuum."

O'Leary repeated what he said last time that Apple has to catch up with the latest Samsung phone.

Hate to say it, but this one was a mess and Judge let it get out of control; Sacconaghi never explained exactly what such a buyer would gladly pay $200 to subscribe to, or what from Apple needs to be purchased monthly. Judge should've hectored Sacconaghi for not answering his first question; "how would this work?"
Judge, Ronnie Moas disagree on definition of 'hard'
Judge welcomed Ronnie Moas to Wednesday's Halftime Report — and immediately entered correction territory.

Judge said Moas thinks the market will go down "hard."

But, "I didn't say it was gonna go down hard; I just think it's overvalued," Moas stated.

"I think we could test the February lows," he added.

Judge asked if that's not "hard."

"I thought you were talking about like 20% or more," Moas said, suggesting Dow with a 15-handle is possible.

Moas said 90% of the names in today's S&P wouldn't be considered by him as a value investor.

But things quickly got good. Moas said he likes Twitter, just "decided to take a shot at it," because of its cash hoard and valuation.

Kevin O'Leary wasn't impressed. "It's radioactive waste. That thing is dangerous," said O'Leary.

Moas, a Tesla stock critic, said the shares merely got a "dead-cat bounce" off the Goldman upgrade and scoffed that it's worth as much as "Mazda, Fiat, Ferrari and Porsche combined."

Then things got as loopy as the Toni Sacconaghi segment (see above) as Moas stated, "That makes as much sense as comparing Kobe Bryant to Le- to Michael Jordan the day that he entered the NBA without even having played a game in college."

Judge correctly pounced on this one, asking Moas, "Do you want to buy Kobe with no titles, or do you wanna buy Kobe with 5 titles."

Moas' response dodged the question. "I was in the camp — let me speak to you in 5 to 10 years, and see what you've done," he said.

Doc, who had a quiet show, suggested maybe Goldman was signaling it would be part of a Tesla capital raise.

Meanwhile, Moas reminded the panel he "blacklisted Apple on ethical and moral grounds" on CNBC 2 years ago, so "I don't go near Apple" even though it's about to launch a $200-a-month "subscription model" that includes 3 iPads it's No. 1 on his computer model of value stocks.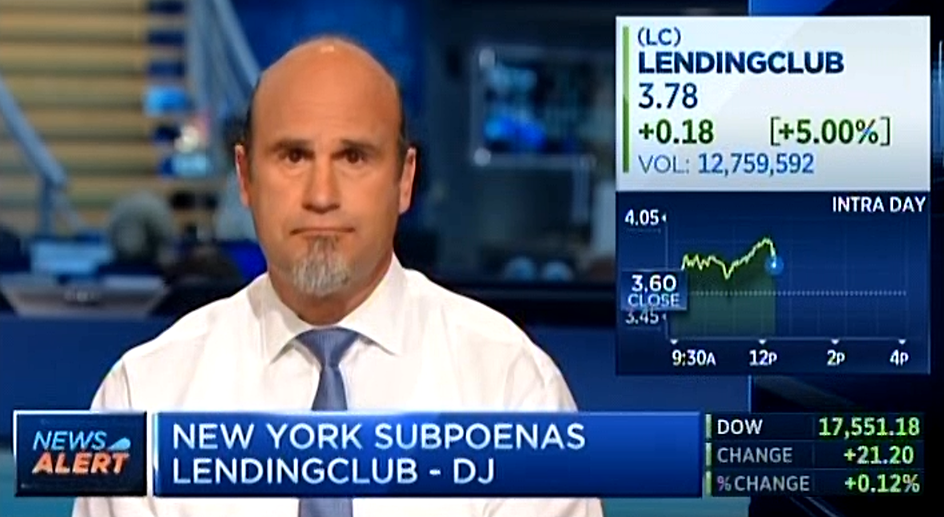 The beautiful thing about options ... you can lose money just like with anything else
In a bit of a Fast Fire, Pete Najarian on Wednesday's Halftime Report admitted he sold his LC calls a day ago.

For whatever reason, Pete began to explain this decision by stating, "This is the one beautiful thing about options, Scott."

Then, he went on merely to say the calls still had some value yesterday, but as news of probes was hitting wires, "I think it's too big of a mess."

But that "doesn't mean the thing can't actually still take off," Pete added.

So ... if it takes off, he will have blown a chance to make big money in options.

Pete mentioned dabbling in SVU calls on Monday; that one's down also.

Pete also trumpeted DLTR calls on April 25; the stock was around 80 that day and has crept higher but as of Wednesday was trading $75.
Doc: Market will 'sell hard' on word of a rate hike
Kevin O'Leary on Wednesday's Halftime Report said sales of his 32 companies are up 30% right now, so "we're rockin' it in America."

Jon Najarian said he's not optimistic about the market's reaction to rate hikes. "The market will sell, and I think sell hard, if they raise rates, uh, after the, uh, minutes are released," Najarian said.

Some still seem to think inflation is just around the corner. "I think they should go," said Stephen Weiss, stating it's been "late already."

But, "I see nothing good about the market," said Weiss, citing an "earnings recession" and the Chinese "house of cards."

Pete Najarian suggested a selloff if there's a June hike, but it would be a "great buying opportunity."

"It's a dry-powder period," Weiss said.

Bill Baruch said "the dollar is gaining traction," and there's a possible 1-2% more. Brian Stutland said the dollar's still in a downtrend but that a Fed hike before the election "could be in the cards."

Kevin O'Leary said he's looking at "giant conglomerates" in Asia and Australia. He mentioned a Japanese company (we think it might be FANUY) and Australian company (Wesfarmers) that we've never heard of before; Judge never clarified or offered a ticker. O'Leary said he likes BHP because of P.E. compression.

Weiss at one point told O'Leary that dividends are only "1 element" of investing, then lamented that with BHP's dividend cut, he "lost more in the stock price than I'm ever gonna make in the dividend."

Eric Chemi said FB ranks 16th out of the 150 IPOs of 2012. "Pretty good, but not 'The Best,'" Chemi said. That marked the first time we've heard of WAGE.

Steve Weiss said he added to AAL on Tuesday and trumpeted airlines again.

Judge didn't mention any kind of a response from Mallinckrodt (see below).
[Tuesday, May 17, 2016]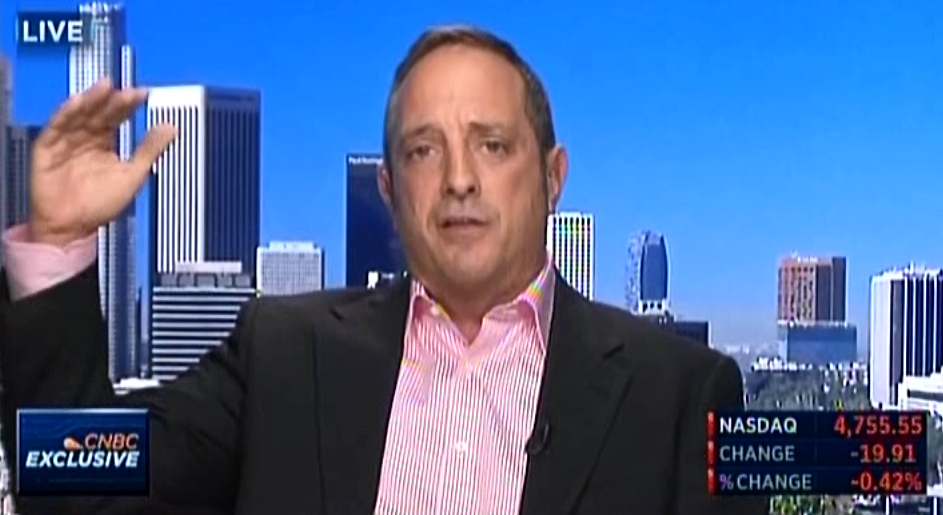 Guest defines CNBC (a/k/a Mallinckrodt never bothered to respond) (a/k/a don't look for Sen. Claire McCaskill to take a 9-mile walk in St. Louis)
Short sellers are not often the most popular guys in the room. But Andrew Left has quickly rocketed to or near the top of the Halftime Report's Most Entertaining Guests leaderboard.

In an appearance promoted a day ago on CNBC, Left was asked by Judge on Tuesday about calling VRX "uninvestable" a couple months ago and now being long.

"Uninvestable and untradeable are 2 different things," said Left.

Invoking curious math, Left acknowledged his March comment and asserted, "I think since we said that, the stock has probably cut in half (sic) another 30-40% (sic)."

(Actually, it was $67 that day, March 2.)

Left Tuesday called the stock a "decent proposition for stabilization. Obviously not- I don't believe Valeant is going back to $60 a share."

Overgrasping for impact, Judge moments later said VRX "immediately started to go lower" when Left said it's not going to 60. Left said, "Saying the worst is over and saying $60 are completely 2 different things Scott."

"I don't believe this company is going to go under in the next 12 months," Left added.

Judge asked Left if he's an "opportunist" or a "believer."

"We're CNBC right here," Left said. "CNBC's all about calling the market on a minute by minute. I'm not in the stock minute by minute." But he said he's an "opportunist."

Left also said it's also a "pair trade" because he's short MNK.

"If in fact Valeant goes lower, then Mallinckrodt will no doubt have to go lower," Left contended.

Left again mentioned MNK's Acthar "that's never even been tested."

Left even defended Mike Pearson and Bill Ackman against Sen. Claire McCaskill's grilling, suggesting McCaskill is overlooking issues in her own backyard. "All she really had to do was walk across St. Louis, 9 miles away from her office" to find "the real offenders of the system," Left asserted.

Judge noted the FDA has approved Acthar, even if under older standards, and asked what studies Left has looked at.

"What studies have I not looked at," Left responded, insisting that usage is not an indicator of effectiveness.

"Why hospitals prescribe it is a complete different argument," Left said, referring to a previous CNBC interview asking about the amount of meals CEO Mark Trudeau has hosted at Maggiano's and Olive Garden to get docs to prescribe it.

Left seemed to lament that the VRX stigma has become "so bad, that I think Valeant actually is talking about changing their name right now because the word 'Valeant's' become a bad word."

He said MNK is "the real offender" and that it actually donated money to Claire McCaskill's campaign.

Left said Valeant is not just the poster child. "Valeant has become the pinata," he said.

Left said he's not tossing matches on tinderboxes; rather, his move is about the "rising price of pharmaceuticals."

Pete Najarian mentioned Bausch & Lomb (Drink) and noted Left bought puts for his VRX stake but that "he won't say where and how far out or the strike."

Joe Terranova said he has "no clue" where VRX is going.

Stephanie Link called AGN "a better bet" than VRX. (This writer is long AGN.)

Josh Brown suggested VRX could be vulnerable to a short squeeze; there are "loads of amateur shorts who get their ideas from magazine articles and TV." Brown called VRX "more dangerous short than long in the short term."

Judge said Herb Greenberg was tweeting agreement with Left that MNK should be the "poster child" for drug pricing.

Judge said Mallinckrodt was contacted about Left's appearance but "wanted to see what he had to say first before responding." By the end of the show, there was no MNK response to either Left, or Herb Greenberg's tweet.

Left clearly outperformed Ackman in VRX research. Now they're sort of on the same side. Left has been harping about MNK on CNBC at least since November. He's failed to identify a catalyst to anyone who might potentially short it with him. Judge despite a high-quality chat nevertheless took a called strike 3 in not asking for one.
Pete apparently misquotes Joe, first of 2 times it apparenly happened on the show
Judge opened Tuesday's Halftime with what could've been a spirited conversation on retail but instead got tangled up in a difference of opinion between Joe Terranova and Pete Najarian.

Once again, things got started with the greatness of Jeff Bezos and Amazon.com, a stock up about $240 in 3 months.

"That's a guy right there on TV you don't wanna bet against," said Pete Najarian.

"I finally got in," said Steph Link, "from underweight to a market weight position."

Joe Terranova said AMZN is "seeing a high return on their spending."

But Joe was most enthusiastic about HD, stating you should buy it from 125-127, then later said to "take it" below 130.

Josh Brown added, "I think Home Depot is probably the best retailer, uh, in America right now."

Pete Najarian said TJX numbers across the board were an "absolute home run."

Stephanie Link said TJX guidance is "always conservative."

Then, Joe and Pete tangled apparently over where the consumer is spending his/her money, with Joe apparently trying to stress that there is money in the consumer space.

Pete said, "Home Depot is not Macy's. They are not in competition Joe."

Joe bristled, "I'm not saying they are ... a consumer has $100 in his wallet ... he's not spending at Macy's ... he's spending at Home Depot ..."

"It doesn't mean that it's gonna make the department stores that we're lookin' up on there any better," Pete said.

"No! No, I'm not sayin' that!" Joe said.

Steph Link said, "I think you can pick your spots. Just be careful when you do it." (As opposed to all those other stock transactions you make that you're not very careful about.)

Pete and Stephanie both said they're not in TJX and Pete cautioned against chasing. Josh Brown said of TJX, "I think it can be bought."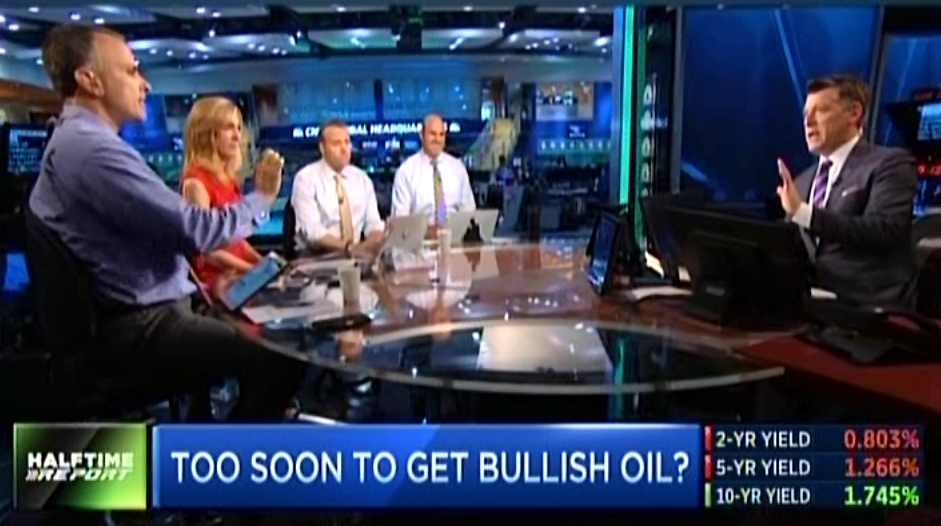 Joe accuses Judge of wrongly associating him with a bearish energy call
It's possible someone on Tuesday's Halftime was getting a raw deal.

Anthony Grisanti on Tuesday's Halftime said of crude, "I'm a buyer, at least for the next couple months," suggesting a possible 55 if there are "geopolitical issues."

Scott Nations said 45.67 is the near-term bottom, but "we are a hair from being overbought."

"I don't think you go to 55, no," said Joe Terranova, reaffirming you should be "navigating" from high-beta energy to defensive energy.

Judge then harped on Joe's fair assertion that SHAK is a mall operator recent point about trimming the high-beta energy names.

Joe accused Judge of "coming at me with this- from the framework of, that I made a bearish call," when in fact he's just "ringing the register" on energy.

Judge didn't really backpedal but concluded, "Ringing the register is better than wringing your hands, OK, over where things are gonna go. I'll give you that."

"OK," Joe said.

Meanwhile, Josh Brown said Pandora should be sold to a bigger player. Pete Najarian said if no deal happens, the stock's in trouble. Josh called it a "terrible business model" when the paying Pandora subscribers don't get ads but the "deadbeats" who don't pay do see ads.

Josh pointed to the "all-time record highs" of the ITA, the aerospace and defense ETF. He said his favorite is RTN and also touted HON and LMT. "Defense spending globally is on the rise," Brown said. "All that sequestration stuff is over."

Joe Terranova curiously said of the defense space, "This is one that you clearly wanna buy high." Judge said Link owns RTN.

Chris Caso said his underperform, $30 on INTC is a "relative rating" and he actually thinks the stock's in a "pretty tight trading range right now." He said it's "no surprise" that the PC business is in "secular decline" and that in other spaces it will have to compete on a "more level playing field."

Pete said homebuilder stocks don't have the "movement" you'd like.

SVU by the way got slammed a day after Pete reported buying the calls.

Stephanie Link likes LPX, one of Joe's historic favorites; Joe said he thinks homebuilders could move higher.
[Monday, May 16, 2016]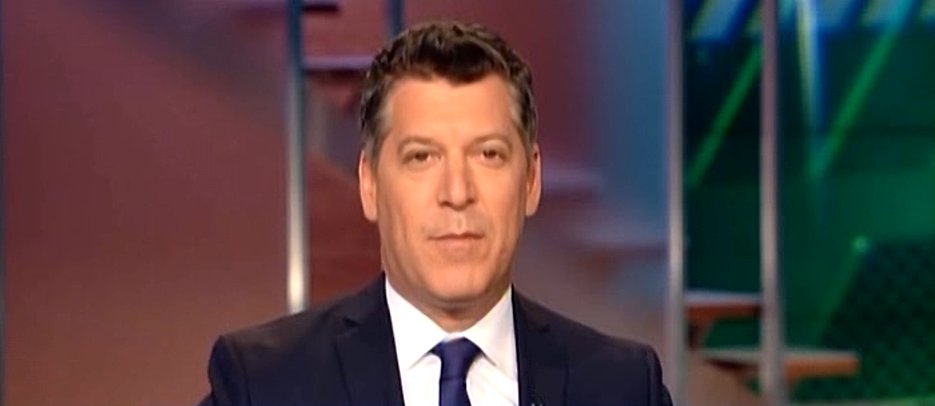 1 - 2 = 1 (or something like that)
Judge on Monday's Halftime said of LULU, "1 firm saying it's a buy; 2 others calling it a sell (sic)."

Then he said Guggenheim and Telsey call it a buy, while Bank of America "says sell."

Pete Najarian said he backs Telsey, citing LULU's "direct to customer."

Josh Brown said Guggenheim "could be right, and still get the stock wrong," and he's not even convinced LULU's material is that unique given other athleisure entries.

Joe Terranova said the B of A note (that's the lone bear of the day apparently) has a $50 target, and the stock's $60, so if LULU is vulnerable, wouldn't it already fall to that level as part of this "conglomerate negativity" in retail.

Josh Brown actually suggested LULU give 2% of the company to Kris Jenner (snicker), "and let all the Kardashian girls wear the clothes."

Sarat Sethi called LULU a hold.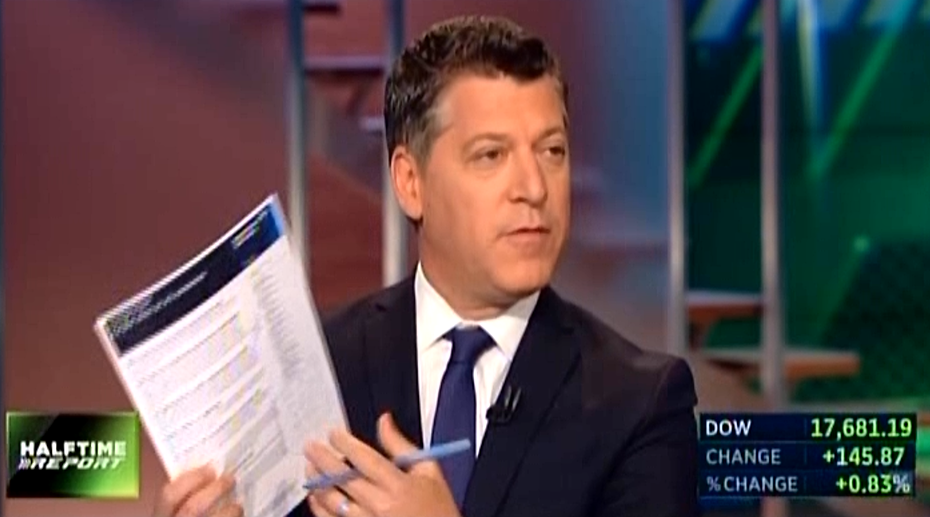 A team with 2 starting quarterbacks is a team with 0 starting quarterbacks
Savita Subramanian on Monday's Halftime Report defended her just-for-the-heck-of-it summer bear call, stating it's the first time in years "we're really seeing signs of things to worry about" and citing things that have "only happened prior to big market selloffs."

Subramanian, who is cute, pointed to the distress ratio. "It's at levels we haven't seen without uh significant downside to stocks, uh, you know coming," she said.

She also mentioned "percentage of companies forecasting negative earnings."

"On top of that we're heading into a seasonally weak period," Subramanian said, adding "election risk." (Risk of what?)

Subramanian said she looked "over time" when the Fed has "tightened into a profits recession." She said it has happened 3 times since the '70s, "and in 2 out of 3 of those times, the market has sold off over the next 12 months."

"So I feel like that, in and of itself (Drink) (sic redundant/useless), is a reason for uh, for some consternation," Subramanian said.

Well, if there isn't enough skepticism about a laundry list 4 or 5 items deep, we're not sure we'd bet the house on a Fed-data sample size of 3 over 40 years that has produced a 2-1 outcome.

Nevertheless, the topic provoked a healthy and brisk discussion among panelists, as Joe Terranova said what's working is that "sentiment is still incredibly bearish."

Sarat Sethi said he agrees with Joe on sentiment, but, "I'm not saying buy; I think sideways is absolutely correct."

"Savita is my favorite strategist on the Street," said Josh Brown, who nonetheless said when everyone is "completely fluent" in the same risks to the market, those tend not to be the biggest risks.

Pete Najarian for some reason pointed to the "rotation" in stocks, XLE bouncing off 65.
AMZN's up $235 in 3 months
Sarat Sethi, knocking AMZN's valuation on Monday's Halftime, made a point about high margin expansion that we didn't get.

Joe Terranova said he disagrees; "this defines a new economy."

"Share doesn't mean margin expansion," Sethi clarified.

Josh Brown said "I'm not long, but I would buy it, not necessarily at this price. I like to buy Amazon on pullbacks when they disappoint; they haven't in a while." (Actually it was barely a quarter ago.)

Brown said "they will make somewhat more money" if AMZN starts selling its own private label products.

Pete Najarian gushed about Jeff Bezos. "Name me a category that he doesn't dominate," Pete said.

Judge said it "blows my mind" when he sees an Amazon delivery van in front of someone's home on a Sunday, as he did a day ago.
Hell, AAPL's a value stock
Joe Terranova on Monday's Halftime clearly wasn't too impressed with Berkshire's AAPL stake.

Joe said Gundlach's right; "I just don't think Apple is important anymore."

Joe said "why not" follow Tepper and Icahn on AAPL instead of Berkshire.

Josh Brown used air quotes (and said "air quotes") about the Berkshire managers having "complete autonomy."

Josh suggested 92 is likely resistance for AAPL, even though the stock was trading over $93 at the time.

"It was a value stock at 110. Hell, it was a value stock at 130 quite frankly," said Pete Najarian.

Then Pete for some reason went off on a Berkshire tangent, mocking the notion of an IBM "backstop," stating that stock has been in an "absolute free fall."

Sarat Sethi said Berkshire purchases are made with an eye on deep value.

In the 13F report, Judge asked Kate Kelly how long Tiger has owned AAPL. Kelly said she'd find out and that it's a "relevant question."

Later, Kelly said Robertson started building the AAPL position "late in 2013."

Joe Terranova made a point about viewing AAPL's price trajectory as a scorecard for active vs. passive management. Josh Brown said his ears would "perk up" when he hears someone is shorting AAPL.
Joe: BAC inert
Steve Weiss (not on the show) on Monday's Halftime wore the collar for hectoring Jim Lebenthal on JCP last week.

Joe Terranova mockingly mentioned "Sears." Sarat Sethi said to "stay away" from JCP. Josh Brown said it could be a "zombie stock forever."

Judge said Goldman Sachs has raised its Q2 WTI forecast to 45, then 50 in the 2nd half of the year.

Judge asked Joe if Joe might've "jump(ed) the gun" in calling for exiting energy a week ago. "No, I think I rang the register, which was the right thing to do in a lot of the high-beta names," Joe asserted.

Josh Brown said the XLE looks great above 65. He even said CVX "looks phenomenal" as long as it holds 99.

Pete Najarian said someone bought October 6 SVU calls "in a big way."

Joe said BAC "cannot rally," but he wouldn't short it.

Josh really likes the Barron's call on REGN, calling Monday's bounce price a "pretty good entry" for investors.

Pete said he likes the PFE-ANAC deal.

Mike Santoli examined whether stocks a year from the S&P peak can eventually resume their bull march but said at this point it's hard to see what dislodges them from this "sideways slog."

Josh Brown said the market "telegraphed" almost perfectly the flattening in earnings.

Josh said a great HD report doesn't help anyone, but a bad report would "absolutely rip down the XLY names." Pete called TJX "more interesting, quite frankly."

Pete gushed about FL again.
[Friday, May 13, 2016]
Jim thinks JCP's brand was only damaged 2 years ago
Stephen Weiss on Friday's Halftime said it's a "sign of the times" of market volatility that retailers are getting slammed on misses, but the consumer actually "is in very good shape."

Weiss singled out JCP as "overvalued," then tangled with JCP bull Jim Lebenthal.

Lebenthal said Courtney Reagan failed to mention that JCP "actually did beat on the bottom line" and praised the company for handling expenses.

"They reported a loss," Judge said.

"Every retailer has a loss in the first quarter," Lebenthal said.

Weiss said "2/3 of their enterprise value is debt" and noted a "damaged" brand. Lebenthal shrugged, "That's 2 years ago," then said this is the "opportunity" for Weiss not to miss JCP the way he did TGT.

Josh Brown called JCP a "perennial turnaround."

There's an easy way for JCP to add 5 points overnight. #changethename #changethename #changethename #changethename #changethename #changethename #changethename #changethename

Brown also said the morning's retail number was "the fastest growth in 13 months."

Sarat Sethi said "the consumer is strong," so the question is whether you want to focus on apparel.

Sethi was the only one to point out, "Your online sales are getting less margin than your in-store sales."

Weiss touted NKE. He said HD is not cheap but suggested FL.

Weiss added, "I'm looking to fade Target." Brown and Lebenthal called GPS a "perennial turnaround story."
Still wondering about whether Penn Station buyers will wait 10 minutes for a SHAK meal
Josh Brown on Friday's Halftime Report said SHAK is "still innovating" and seeing gains from the Chicken Shack.

Judge asked Brown for a "reasonable" SHAK target. "I really don't do targets," Brown said, but "this company should get a premium multiple."

Brown said SHAK has a "fair" value. But Stephen Weiss said "it's not fair at all" but "significantly overvalued."

"I think there's more percentage loss risk in Shake Shack" than MCD, Weiss said. Brown agreed with that.

Moments later, the guy who doesn't do targets said WDC looks like "death on toast" and hung a 15 on it.
All the talk about GM; no one ever mentions the actual product
For whatever reason, Judge on Friday's Halftime entertained yet another conversation about Generic Motors, which Josh Brown summarized neatly.

"Stock's been in a range for 6 years. I, I really don't even know why we talk about it," Brown said.

During the IPO, a lot of people started to get excited, including Karen Finerman, who also seemed to spot a floor a year or two ago during the ignition-switch controversy.

Stephen Weiss said "incentives are also driving sales at this point" in the car market and mentioned the "subprime auto bubble." Jim Lebenthal said "you're wrong on this. Average selling prices have been going up, and that's net of incentives."

"Incentives have been increasing," Weiss said.

"Average selling price has been going up. That's net of incentives," Lebenthal said.

"Typical value trap," Weiss said of GM.

Sarat Sethi claimed GM has a "new management team." Weiss scoffed, "How is she new. She's been there for over- ... she's been a senior management person for a long time."

To our knowledge, Joe Terranova (who wasn't on the show Friday) is the only panelist to tout GM vehicles on the program. Pete Najarian we think mentioned ownership once.
Guy Adami on Wednesday suggested shorting AAPL
Josh Brown on Friday's Halftime said AAPL is "a buy in the 90s."

Sarat Sethi said Apple's China investment is OK, but he's "being more skeptical" because big companies when "peaking" with lots of cash can spend it the wrong way, mentioning MSFT and Nokia.

Jim Lebenthal said the panel had a "robust" AAPL discussion a day ago (except it wasn't really that robust unless you count Steve Weiss stating that the fundamentals are "fraying").

Jim called the China move is a "good idea."

Weiss said Apple's China move is to "assuage" the Chinese, but he warned about competitiveness of selling cars. But he said the stock seems to have found support around 90, even though a day ago he said it has no yield support.
Weiss announced April 6 he bought AGN (closed that day at $244), says now he 'made some money on it'
Mike Santoli on Friday's Halftime Report said he looked at an assortment of stocks called "cheap" this year (banks, airlines, autos, etc.) and said the market is hinting they're at "peak cyclical earnings" because they haven't rallied.

Sarat Sethi tried to make a point but lost his mike. Stephen Weiss said you have to be careful of value traps. Judge pointed out that Weiss finally threw in the towel on C. Lebenthal said C doesn't have a useful dividend. Sethi eventually argued that if you get any kind of multiple expansion, "these things are gonna run."

Sarat Sethi said NVDA earnings are growing.

Jim Lebenthal said JNJ is a "great dividend payer," and value investors are "supposed" to own it.

Weiss said he's long MDVN because it's probably going to be bought in the upper 60s and is "low risk."

Anthony Grisanti said gold is "definitely taking a pause," but he thinks it's going "a lot higher." Jim Iuorio said as long as it's over $1,260, he'd be "relatively bullish," provided the dollar doesn't climb over 95.50. But if gold breaks $1,225, then the run's over.

Judge said AGN was added to Goldman Sachs' conviction-buy list. Jim Lebenthal said he likes it, but "there's a lot of intangibles on the balance sheet" and he wants a better yield. (This writer is long AGN.)

Stephen Weiss claimed he "bought it together" with Pete Najarian (wonder if that's a joint account) and "made some money on it," but he doesn't know why he's not in it now.

Sarat Sethi called CSCO a "perfect kinda value stock." Jim Lebenthal said maybe CSCO is eating JNPR's lunch.

Josh Brown said he likes DE (Double-Triple-Quadruple Drink).

Judge asked panelists at the end what they're afraid of. "Everything and nothing," said Josh Brown.
[Thursday, May 12, 2016]
Joe seems to think SHAK is a mall operator; Weiss seems to think MCD is not a 'concept'
Josh Brown, who got in on the SHAK IPO yet still somehow has evidently never sold, said on Thursday's Halftime Report he doesn't think anyone actually believed that SHAK belonged in the 80s, "but the company continues to execute."

Josh said it's on pace to build 450 new outlets, but "it's still not cheap."

Joe Terranova raised eyebrows, chiming in that SHAK was trying to "populate all the regional malls."

Judge insisted, "They're not a mall player." But Joe said he's interested in mall percentage. Josh asserted, "They're targeting city centers in cosmopolitan cities."

Stephen Weiss grumbled, "Restaurant concepts have always been fleeting," suggesting CMG seems to have had the longest life.

"Here's one offhand: McDonald's," countered Brown.

"That's not what I look at as concept," snapped Weiss. "That's a business that built out at different time with much loyal following" and not a "fad."

Joe questioned Josh's reference to Penn Station. "Are people gonna hang around and wait for burgers to be made at Penn Station?" Brown said they have one in Grand Central, with a "line wrapped around the corner."
April 6: Laura Martin hung a 12-month 150 on AAPL; stock closed at 110
Steve Milunovich on Thursday's Halftime Report said "investors I think are concerned that Tim Cook may have lost handle (sic) on near-term demand."

Risking the wrath of Laura Martin, "We believe that this is still largely a hardware company," Milunovich said, adding there's just no "near-term catalyst."

Joe Terranova said AAPL is "obviously affecting the direction of the market."

Steve Weiss said he thinks people are "risk averse" and that people's opinions on AAPL "often overshadow the fundamentals." But he said "the fundamental story's been fraying."

Judge said there are still 41 buys among analysts.

"I don't think there is yield support" in AAPL, Weiss also said. Josh Brown agreed that it should've been there in the mid-90s and wasn't.

"It's being valued like a hardware company," said Josh.

Jim Lebenthal, who's long AAPL, said, "Samsung phones get a lot of press as being better than iPhones ... all Samsung needs to do is really develop that ecosystem."
Which is the sexier 20something
target: GE, or GM?
Josh Brown on Thursday's Halftime said JPM's "downside target" on GE is 27 and maybe not "terribly actionable." But he said if "you actually read the report" and are buying for more than a year, "there really aren't any negatives for an investor in the stock."

And even for those who didn't actually read the report, there presumably aren't really any negatives.

Brown called the stock "a buy in the high 20s."

Jim Lebenthal said it's hard to see GE breaking out if the S&P is not breaking out. Judge said Weiss called it a sell, but Weiss said "that's a little bit of a mischaracterization." But Weiss said he wouldn't buy it; it's "just not my thing."

Jim Lebenthal questioned getting JACK a day after WEN in Trader Blitz and said those 2 companies' results are about the menus. (Not sure about the "concept," however.)

Josh Brown said you should "probably sell" PRTY.

Steve Weiss said MON is a quality name that "makes sense" as an M&A target.

Joe Terranova had to deal with one of his favorite names, PANW, stating Piper did a "bad job" in lowering a price target from 208 to 180 for a stock trading 129. Joe said he's not in the name and can't recommend it now for anyone else. (But Joe didn't address that UA purchase Monday or whether M really looks washed out.)

Joe trimmed FB and DPZ in his Halftime Portfolio while adding BLK, ORCL and VIRT.
Not clear if Weiss still likes the airlines as much as he did a day earlier
Judge on Thursday's Halftime pointed out that Tony Fratto called Trump an "unelectable psychopath."

Steve Liesman said Eric Rosengren came up with a novel notion: "He is concerned about the cost of staying too low for too long."

Really. And what does he intend to do about that ... after about, oh, 7 years of this ... lessee ... probably talk about really hiking rates to get them "normalized" ...

Liesman said, "I've done some research on this, they, they have equally gone up or down during an election year."

Stephen Weiss said money managers are going to get hedged in case of a Brexit and even said the U.S. party platforms (snicker) will cause volatility in stocks.

Joe said he pointed out on Twitter that since Thanksgiving Eve 2014, the market is down 12 basis points in the S&P, but profit margins have had "6 consecutive quarterly contractions." Joe suggested avoiding high beta and getting more defensive.

Jim Iuorio said "I like the crude oil trade, medium term and longer term," though there might be a short-term "breather." Bill Baruch agreed it's tough for the bears to break the momentum.

Josh Brown asserted he's not "stocky" because he's 6-1.

Somehow, none of the Najarians was on, so there evidently was no unusual options activity.

Despite having a monster week already with his DISH debate and Theranos discussion, Judge has been tripped up by dead-air producer glitches almost daily.

Joe likened Affirmed and Alydar to AAPL/GOOG; we're not sure which is supposed to be which.
[Wednesday, May 11, 2016]
Judge soars, conducts excellent debate over DISH
It eventually got a little redundant. But he knocked it out of the park.

We don't have the foggiest idea about spectrum, but Judge engineered a high-quality conversation on Wednesday's Halftime that shed significant light on the assessment of DISH shares.

Sahm Adrangi, who's short, contended DISH is not only a bad investment, but (taking a cue from Ackman/HLF) "bad for America." He said it got special treatment for spectrum usage "and has not followed through on any of its promises to the FCC."

But analyst Jonathan Chaplin argued, "The problem is that AT&T and Verizon need spectrum desperately, um, and we think they'll pay significantly more than the $20 billion that the market's ascribing to the spectrum today."

But Adrangi said the spectrum is worth $5-$10 billion, which Judge said is an "ocean" apart.

Adrangi said "they don't need the spectrum in the next 5 years," so AT&T and VZ won't pay up for it. Chaplin said they're about to spend $30 billion in another auction "for spectrum they're not gonna be able to use until after 2020" and pointed to the levels of other spectrum spending.

Judge said Adrangi is picking a fight with Charlie Ergen while Ergen is "muzzled" during a quiet period. Adrangi said he has been short DISH since 2014 and is speaking out now because the March 2020 deadline is coming up.

Judge also pointed to a WSJ article noting Putnam's position in DISH. Judge asked Adrangi, "Were you the source of this story?"

Adrangi didn't answer, so Judge asked him again.

"That's a story that came out in the Wall Street Journal," Adrangi finally said.

"It seems like the answer's yes, he doesn't want to say it," said Steve Weiss.

"I wouldn't necessarily say that we are the source of that story," Adrangi said.

Jim Lebenthal said whoever's right on the DISH debate, "they're ignoring the fact that there's 14 million subscribers" — a fine point, and one that could've been addressed in greater detail.

Weiss said to be long DISH, "You've gotta bet that they're smarter traders than what the telco companies are." Weiss said he would not have any position in the name.
Obviously, M wasn't quite washed out yet
It's the refrain that's heard 2 or 3 times a year during the inevitable awful retail reports.

Steve Weiss on Wednesday's Halftime said the Macy's quarter is the "slow death knell, death spiral" of department stores.

Weiss said M took a "hatchet" to earnings estimates, and "They've gotta shrink massively."

Pete Najarian said M will have to see how the "off brand" works for them. "They really do have to figure out something," Pete said. "They've gotta reduce their square footage or else they're in big trouble."

Pete also credited Brian Cornell for getting out of Canada (Drink).

In an eyebrow-raiser, Jim Lebenthal said he'd put JCP in the "winner's circle" regardless. (Remember, Ackman doesn't want Judge bringing up only the losers.)

Doc said BURL is up 25% year to date and pegged it as one of those "Amazon-proof" stores.

On the 5 p.m. Fast Money, Karen Finerman glumly revealed, "The call for Macy's was actually rather downbeat I thought. ... I think the consumer's healthy. So where is the consumer?"

Not to issue a Fast Fire, but Joe Terranova just said on Tuesday that while M might report "soft" numbers, "the technicals of the stock point toward possibly being washed out." He also said he bought UA on Monday, "down 11% for the month" (and another 4% Wednesday).
Conspiracy to squelch positive Opel news in Europe
Judge on Wednesday's Halftime Report said Adam Jonas has upgraded his GM target — from a whole 28 to 29.

Pete Najarian said he likes GM because it's a "very low-risk probability." Jim Lebenthal, who gushes about the stock, said Jonas is "pulling his punches" with a 29 target. Lebenthal said people don't want to admit that Opel is doing well in Europe.

Stephen Weiss correctly said he doesn't see any catalyst, and "they've stole (sic) so much demand from the future for now."

Jim again mentioned the "11 years as the average age of cars in America," an argument that's been made for at least 6-7 years.

Phil LeBeau said the Hyperloop people claim they'll be moving passengers by 2021.

Judge badgered LeBeau about TSLA targets. "You'd have to put that directly to Elon Musk," LeBeau said.

"The promises just for this year are probably a little bit inflated," said Pete Najarian.
How about an update on Harvard profs redoing the curriculum to include United's deal for more board seats?
Stephen Weiss, who didn't like much of anything on Wednesday's Halftime except the airlines, said one analyst said Disney doesn't break out domestic growth in terms of what affiliates are doing and what's happening with ESPN.

"When a company changes their reporting metrics to what they're able- to what they're willing to share, that's when you gotta start worrying. I'm actually shocked at that," Weiss said.

However, Weiss thinks most of the damage is already in the stock for now.

Jim Lebenthal said he's "slightly bullish" on DIS and points to the studios.

Jon Najarian reported another winner (Drink), stating, "I bought it in the afterhours last night because I thought it was overdone ... was able to sell half that position ... stock popped about $3 off of that low."

Congrats. Should anyone buy it right now?

On the 5 p.m. Fast Money, Dan Niles said he's short DIS, noting the miss and pressure on sports and contending "this is the best advertising environment we've seen in years."

Karen Finerman said, "I don't like the Disney risk/reward here" and pointed to the overhanging succession issue. Karen said "there's a shot it's Sheryl Sandberg," which Karen said would be "well-received."
Expect Guy to get
some emails
Dan Niles on Wednesday's 5 p.m. Fast Money said he was short AAPL into earnings because "over the next several years, it could have a lot of problems," perhaps tumbling "significantly."

"They haven't done a whole lot in services," Niles said.

Guy Adami again mentioned fearing the emailers if he called AAPL a short, then, under pressure, suggested why not short it.

Judge on the Halftime Report said ODP got "horrible news" from the antitrust ruling. "They're gonna close a bunch of stores," Doc said. Weiss said it's a "commodity" business and that players think SPLS is the survivor.

Jim Lebenthal said WEN has been stuck in "neutral," and he doesn't see a breakout.

Pete Najarian said EA had an "absolute perfect quarter," but he advised against chasing it.

Weiss said activists want CMG board changes, but the brand revival will be tougher than that.

Jeff Kilburg said 1.50% is the target in the "lower for longer" Treasury marketplace.

Pete Najarian said he was actually dabbling in LC June $4 calls.

Steve Weiss said he bought DAL because airlines have been "unbelievably beaten up."
[Tuesday, May 10, 2016]
4 years ago ...
Viewers of Tuesday's Halftime Report heard this comment from former New York City Mayor/business mogul Michael Bloomberg:

"Trump has, uh, tied in to a, uh, feeling across this country that their future isn't as good as they had wanted it to be. They're worried about losing their jobs. They're worried about what their kids are doing. Uh, they're worried about the direction. Social media is playing a part in this."

Um, no.

He hasn't "tied in" to anything.

This fellow has always had a certain degree of popularity.

Normally it would be politically insignificant, but he happens to be running for office in a year in which all the rest of the candidates somehow happen to have less popularity than he does.

How well would he do against Barack Obama? We'll never know, because apparently in 2012 there was no problem with the border, no problem with being ripped off by China, no problem with global trade agreements, no problem with the Iraq war, no problem with our leaders being stupid ... because he didn't bother to run.

If Ronald Reagan (age 60something) were in this race, Maureen Dowd and Chuck Todd and Peggy Noonan would be talking about how the country is "turning to optimism" and "traditional values."

If Bill Clinton were running, age 44, they'd be talking about how "America wants change."

Everything Bloomberg said can be said about every election or any given day of American life since about, oh, the last couple hundred years (except the "social media" part).

Bloomberg told Bob Pisani, "This is my 2nd-favorite TV station."
Amazon reminds Stephanie
of GE 2015
Stephanie Link on Tuesday's Halftime told Judge she bought AMZN on Tuesday, incredibly stating "it very much reminds me of kinda the GE story last year."

So, "I nibbled," Link said.

"I'm barbelling it with EBAY," Link added.

Link said she doesn't think Macy's or "Nordstroms" (sic) is dead, but "Amazon is stealing the show."

Joe Terranova said it's "quite a stretch" to hang $1,000 on AMZN, but $800 would be "no problem."

Pete Najarian said AMZN not only has "scale" but "incredible growth," and he praised Jeff Bezos: "He is absolutely executing to perfection."

Jon Najarian said options players are "taking little nips" at AMZN, "afraid of the valuation."

Doc said TJX is Amazon-proof. Pete said he took off his SPG stake Tuesday.

Joe said, "Retail is very momentum-oriented," and he suggested M may be "washed out." Joe also said he bought UA on Monday.
Dec. 2011: Solar space 'a joke'
On Wednesday, Dec. 14, 2011, someone said this on the Fast Money Halftime Report:

"I think the whole solar space frankly is a joke. I think it is a political machination. And if you believe at all that the GOP is gonna win the White House, these solar stocks are absolutely finished."

Who said it?

None other than Steve Cortes.

The only problem with that statement, which has a lot of truth to it, is that FSLR traded at 33.45 on that day ... and trades at 51.27 now.

The gut feeling here is that there is enough interest in alternative and solar energy worldwide, even if it never really works very efficiently, that there's going to be a permanent floor under some of these names. (But not all.)

Judge on Tuesday's Halftime aired Cramer's SCTY remarks, which quite frankly were hilarious.

Joe Terranova said SCTY is "not a buy." Pete Najarian said "there's a lot of problems" at SCTY and identified many of them.

Joe said solar will work again, "if you think oil's going above $100 again, yeah, these- these solar names are gonna work again." (Now there's a ringing endorsement; stocks that will work when oil is $100.) (Actually those names aren't going to work simply if someone thinks oil is going to $100; they will work only if oil actually does go to $100.)

Jon Najarian said he and Judge had dinner with Chanos "not too long ago," and Doc asked Chanos (not clear what Judge asked Chanos) if Chanos would cover his SCTY short around 30; Chanos said no, which was kinda already discussed a week ago at Sohn. Doc said he "decided to sell a put spread" with the stock around 16; "hope I don't get hit on it ... I'm willing to own it at basically 12."

Steph Link pointed out "Bookings were 30% below expectations" at SCTY. Pete Najarian said FSLR is not leveraged. He doesn't own it, but "I like the name."
Pete seems to think the reax to Disney's ESPN comments ranks up there with Microchip's forecast
Joe Terranova on Tuesday's Halftime said he bought GS Tuesday morning.

But he said it's "not yet time to buy" CS.

Pete Najarian said HTZ is "missin' on everything," and "I don't think it's still a buy." (Psssst: Hasn't been a buy for a looooong time.)

Stephanie Link said she's been buying AGN since the break with PFE though it's been "painful." But Link asserted, "They could actually lever up over time." (This writer is long AGN, after Stephen Weiss and Pete Najarian trumpeted buying it around 240.)

Pete Najarian said someone was buying "huge" amounts of AGN August 210 calls and selling 230 calls. "I think it's gonna go higher," Pete said, and suggested a test of 250.

Judge impressively noted the screen graphic was showing ZTS at the time.

Doc said to get "out of the way" in ZTS.

Scott Nations said it will take "absolutely brand new fundamental news" to lift oil. Brian Stutland said he sees 48 "in the cards" by mid-summer.

Jon Najarian said June 67.50 calls in MO were popular. Pete Najarian said the June 170 calls in GS were popular.

Pete Najarian, who seems to buy DIS about every 3 days, said he's long and complained people got "all freaked out" about ESPN. On the 5 p.m. show, when Pete did double-duty, he called the stock a buy on the selloff.

Stephanie Link said she likes CAT even though the ride will be "bumpy."

Dan Nathan on the 5 p.m. Fast Money actually said market breadth is "getting narrower" than last year's FANG.
[Monday, May 9, 2016]
Tim Draper defends company that fights the 'vampires' in the blood space
For better or worse, we've hardly paid any attention to this thing called Theranos.

But we like a good vampire story. And Tim Draper sure was telling them on Monday's Halftime Report. (That is, when he wasn't using on-air pitches to recruit for "Draper University.")

Judge asked Draper about Theranos. Draper, perhaps operating in a parallel universe, said, "Oh, boy, that company is fantastic. ... She is doing extraordinary things for people," while barely conceding "speed bumps along the way."

Judge said, "At the end of the day (Drink), now we're talking about efficacy." Draper said, "Of course, but it's the same blood, it's just a matter of, of what the test ends up- ends up running."

Yep. Whatever.

Otherwise, Draper told Judge that going public is "not the greatest thing in the world," stating, "wasting $5 million a year to comply with regulations doesn't make any sense."

He said he's been increasing the "entrepreneurial spirit" through Draper University, a "real-time university."
Odds were 1-in-10,000 that Ackman would know a fellow Harvard student, but it turns out, he knows her
Pete Najarian on Monday's Halftime Report said we're in "one of these ranges" regarding "oil itself" (sic 2nd word redundant).

"It's the trash names that are getting hit," said Pete.

Joe Terranova reiterated his view that the risk/reward in energy is "long past itself." Noting huge volatility recently in the space, Joe said, "Mark down June 2nd on your calendar," pointing to the OPEC meeting.

But Josh Brown said he's still long XLE, calling those stocks "way too hated."

Jon Najarian said SU is "certainly collapsing" but said he had to take off his SLB short after its upgrade from Goldman Sachs.

Ed Morse said we'll have to "wait and see" about Saudi Arabia's drilling activity.

"We're looking for a choppy market, but one that's moving up to a much higher price range," Morse said.

Joe said he has XLE puts but longer term likes the XLE much better than the high-beta names.

Deirdre Bosa reported on the tragedy from Alberta, as she did throughout the day.
Joe: Look for DIS
in 'lower 90s'
Josh Brown on Monday's Halftime Report said DIS has the "best 5-year run rate" in the space and asserted its movie franchises aren't flashes in the pan.

"'Star Wars' is 40 years and counting now," Brown said.

Judge restated the history of Iger's comments on ESPN cord-cutting, then Pete Najarian called the stock "absolutely" a buy, then referred to "when Eisner's (sic) gonna step down" (at least Judge corrected that one).

"I think it is about Thomas Staggs," said Doc, stating Staggs "should've been the guy."

Joe Terranova said of DIS, "Candidly, I don't know where the next 5 or 10 dollars is in this stock," citing a "lot of issues" right now and predicting "mid- to lower 90s."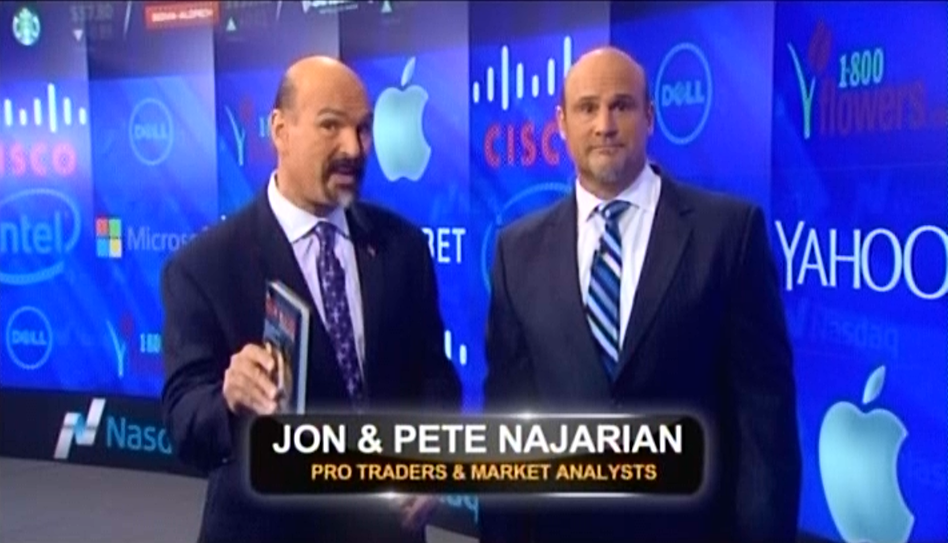 How can it be a 'best-seller' as claimed in the commercial if it's free?
JJ Kinahan, an old favorite of the Halftime Report who now sorta works for an advertiser, joined Monday's crew to say that TD Ameritrade retail investors are looking for yield in stocks they "trust."

Kinahan said CVX and AAPL were popular sells by retail investors in April, and FB was a net buy.

JJ didn't have a good answer for Pete Najarian's question about gold activity. "We see a lot of people playing the metals," Kinahan said.

Judge for the first time on air poked fun at the Najarians' book-hawking. Josh Brown claimed he read it/them; Judge asked, "Did you get it for free?"

"Uh, yes, I called," Brown said.

Kinahan told Joe that Netflix last month was "pretty much a zero trade." (He didn't tell Joe that Doc is going to make 400% in NFLX options by June.)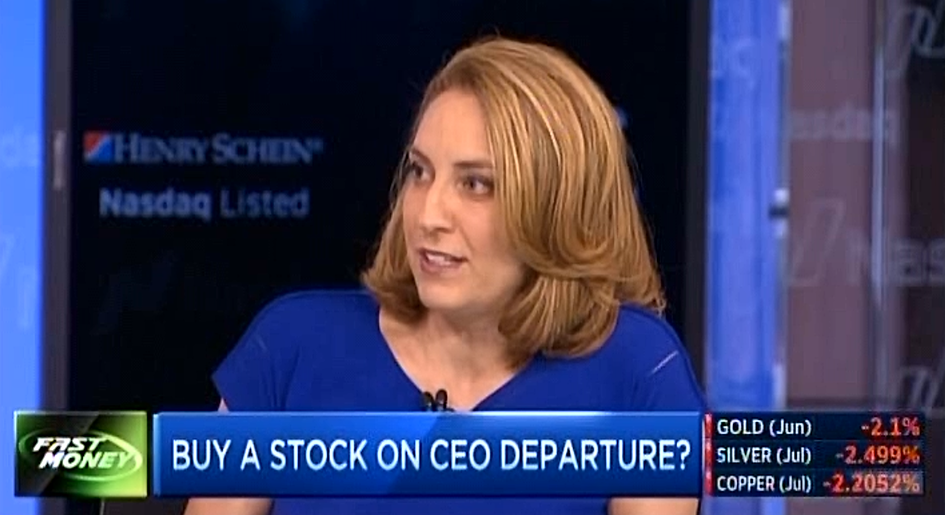 Not sure if the government has asked HLF to jump up and down 10 times and howl at the moon yet
It's BID correspondent (er, Robert Frank) time of year. (Translation: Sotheby's or Christie's is doing something important.)

Frank said on Monday's Halftime that a "mystery bidder" may have his/her eyes on scooping up all of BID.

Josh Brown said there aren't enough new billionaires in Silicon Valley to make up for the global wealth decline since 2013.

Meanwhile, Joe Terranova said "pricing power's coming back" to health care, and he likes TEVA. Pete Najarian likes it too.

Jon Najarian said "somebody made a pile of money here" in KKD calls last month, and "it smells a little bad." But Josh Brown said it's been a "long-rumored" takeover target.

Brown said "I would not be Dumpster-diving" in LC.

Pete Najarian said "be very very careful" if buying VRX because you're probably not buying the bottom.

Karen Finerman was notably smirking when talking about CEOs felled by "personal indiscretions."
[Friday, May 6, 2016]
Halftime folks having trouble identifying a buy level for AAPL
In a presidential-shortened episode of Friday's Halftime, Judge brought in HLF long Tim Ramey to clarify what Ramey meant about "injunctive relief" in his last conversation with Judge.

Ramey said it refers to seizing assets and locking doors, and that won't happen with HLF, but there could be an "injunction" in terms of "not doing certain things."

Judge said, "I think I know, uh, what the term means; I think our viewers do as well," but doesn't "injunctive relief" mean "a lot of serious things" could happen to the business?

Ramey said yes, but the government also "could ask them to jump up and down 10 times and howl at the moon, too."

Judge suggested the market might be too optimistic. Ramey said he doesn't expect a "radical rewrite" of MLM rules.

Meanwhile, "You got a real problem in the Nasdaq right now technically," said Josh Brown, before the president spoke.

"It's going to be choppy, I think," said Stephanie Link, who said people shouldn't "overreact" to the jobs report.

Jon Najarian said "I love Jeff," but he doesn't think Gundlach is right about selling utilities, "as far as his timing right now."

Doc said the jobs report drove Goldman Sachs to a "sense of reality" in deciding no hike in June, maybe September.

Stephanie Link said if several factors start going in the right direction, then banks are cheap.

Judge suggested Steve Weiss, who wasn't on the show, was "throwing in the towel" by selling C.

Sarat Sethi said you can get a 3-4% yield on regional banks.

Josh Spencer said he hasn't seen a "big opportunity" for AAPL as the smartphone industry is starting to "mature."

Judge asked Spencer at what price he'd buy AAPL. Spencer said we're "much closer" to that level but indicated the size of the company limits its growth prospects. (So, not exactly sure.)

Spencer said he sees "a lot of room" for AMZN though not necessarily that ridiculous 3 trillion market cap suggested by someone else.

On top of that, "I love everything about Tesla," Spencer said, calling it a "fantastic idea."

In a way-too-cute appearance, Stephanie Link brought her daughter to the set.
[Thursday, May 5, 2016]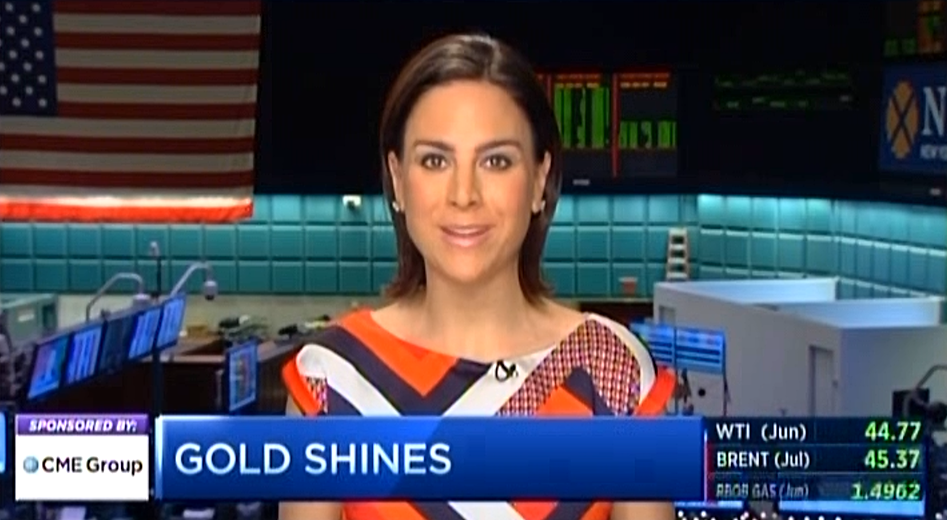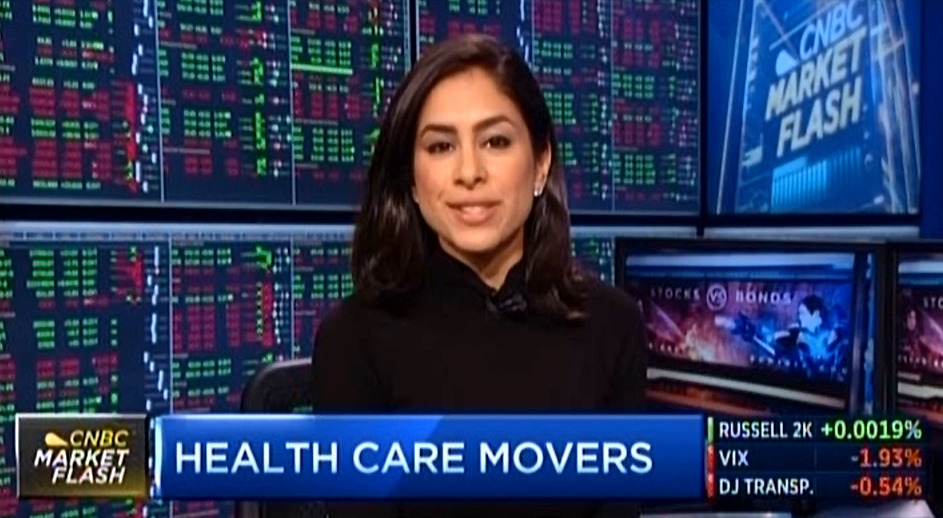 In Tehran, bears
are called 'foxy'
Anthony Grisanti on Thursday's Halftime Report said there's still more upside in gold, basically "every time the Fed speaks."

Jeff Kilburg said he's "really focused on the 1,260 level" and predicted a "stagnant" dollar will let gold rise.

Jackie DeAngelis (as well as Seema Mody) treated viewers to a new outfit.

Joe Terranova contended that in 2008-09, "gold really did not work as the diversification tool that many suggested it should be" and stated it really only works "if we melt into the Great Depression all over again."

Pete said it's "kind of shocking" that Stanley Druckenmiller is apparently advising people to get out of stocks and get into gold. Jim Lebenthal said he's pessimistic about "future gains being meaningful in the stock market."

Jim concluded we're at "the top of a short-term trading range." But Lebenthal said the bull market doesn't have to be over "by a long shot." Jon Najarian said Draghi's lower-for-longer approach will "put a hand under the market."
What's more likely: 500,000 Teslas, or 500,000,000 for Joe Papa?
Phil LeBeau, who purchased his first automobile for "four ... hundred ... dollars ... and ... a ... case ... of ... beer," asserted on Thursday's Halftime Report that the Street doesn't believe Elon Musk's assertion that there will be 500,000 Tesla sales in 2018, citing analyst estimates ranging from 129,000 to 355,000.

"Why does he say it then?" asked Judge.

LeBeau said Musk does it to "sorta grease the tracks" for a capital raise.

Pete Najarian said "particularly in the short term ... maybe even the longer term" that Chanos, not Musk, will be right about Tesla, because "they've had nothing but production issues" for a long time.

Joe Terranova credited Josh Brown for suggesting a possible double-top in TSLA. Joe said he's "not necessarily sure" that there's a "credibility issue" at TSLA but that the company will probably need to raise capital.

Judge and Jon Najarian agreed "everybody" or "virtually everybody" likes riding in a Tesla. Doc said it was an "act of desperation" a day ago from Musk to predict 500,000 sales in 2018 and warned of shareholder dilution.

Doc impressively noted that TSLA "stole the factory that Toyota left for dead for $40 million."

Jim Lebenthal actually sided with Musk on the 500,000, but in terms of the stock, Jim sides with Chanos because of valuation.

Joe questioned why GM or F doesn't do a "partnership" with Tesla.

"No way. They will never do it. That's not in the DNA of GM and Ford," LeBeau said.

Jim Lebenthal cited high average age of autos and said there's still a lot of "pent-up demand" (Drink) for the automakers. Lebenthal said Buick is doing very well in China but the only thing that troubles him about GM is that the sentiment is "overwhelmingly negative."

Joe wondered again, "Why wouldn't GM and Ford pick up the phone. Because the reality is, they don't believe in the future being selling electric ..."

(Actually, why don't they "partner" with Twitter instead ... IT'S A "UNIQUE PROPERTY.")

Pete Najarian said BMW or Mercedes would be the only ones interested in TSLA. Differing with Jim Lebenthal, Pete said the negative sentiment and yield almost leave a "put in place" for GM and said "GM's in a great spot."
What about Bausch & Lomb (Drink)?
Sarepta is a stock recently floating half above (when Jon Najarian calls it the gift that keeps on giving) and half below the radar; Judge took up the subject on Thursday's Halftime with Joe Edelman of Perceptive Advisors.

Citing improvements in a very small sample size, Edelman said it's "extremely likely" that eteplirsen will be approved. "It's not certain that the drug works, but it's certain that it's reasonably likely that it's working," he said, in an interesting bit of parsing.

"The reviewers clearly took a negative stance," Edelman said, "but the people above the reviewers have the ability to approve the drug."

Edelman told Judge the "values are very good here" in biotech or health care and that the next president won't "destroy" (snicker) the U.S. biotech industry. But he said VRX could be an "exception" because it's known for prices, not for investing in R&D.
Josh felt the need to dial in and defend a position he hardly seems to believe in
Josh Brown on Thursday's Halftime dialed in to say he doesn't "necessarily disagree" with Chanos on BABA and that Brown's is a "low-conviction" position, but he thinks there's already a "ton of skepticism" about the stock.

Josh acknowledged "there's plenty of room to be skeptical" about gross merchandise value at BABA. But he said it's a "huge" business with burgeoning cloud demand.

"Technically there's a ton of overhead supply in the mid-80s," he said, adding if it was an American company with this kind of growth, it would be up "something like Amazon."

He called BABA a "decent hold" but would "let it go" if it broke "meaningfully" below 75.

Given that kind of rousing endorsements, one wonders why Brown interrupted his lunch hour.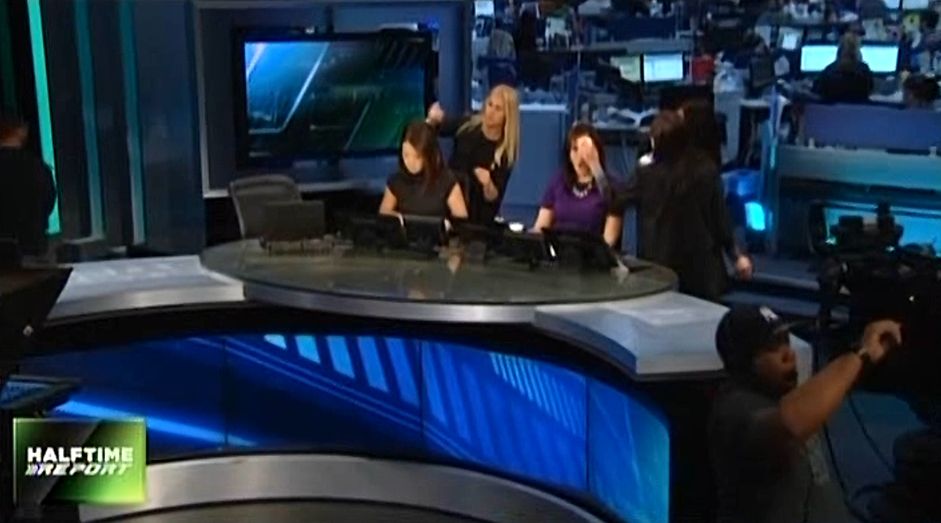 Ticker symbols that should
exist (cont'd): BRA
Joe Terranova on Thursday's Halftime Report asserted the risk/reward for energy names, particularly high-beta, is going the wrong direction.

Doc pointed out WFT "fell off a cliff today."

Jim Lebenthal curiously said the ISIS situation "is getting much more favorable for the West."

Joe's crushing it in the Halftime Portfolio contest. Joe said he got out of energy exposure last week and added DPZ on the earnings miss. Doc added JD.

Joe called LB "interesting" on Thursday's hammering, then credited Goldman Sachs analyst Lindsay Drucker Mann (probably the first time she has been mentioned on the show) for the "great call" in removing LB from the conviction buy list.

Jon Najarian said he was "lucky" to get a profit in FIT but got too "cute" in selling calls into it, and the calls didn't offset the 15% drop, so he's right back where he was at the end of March. (Translation: Not as lucrative yet as the 400%er in NFLX by June.)

Jim Lebenthal said QRVO is doing well in China and that its results could indicate the iPhone SE "is getting some nice pickup."

Judge noted after a commercial break that viewers got to see Missy and Michelle (who are sometimes called the same name) getting "hairspray and full effect" on the Power Lunch set.
[Wednesday, May 4, 2016]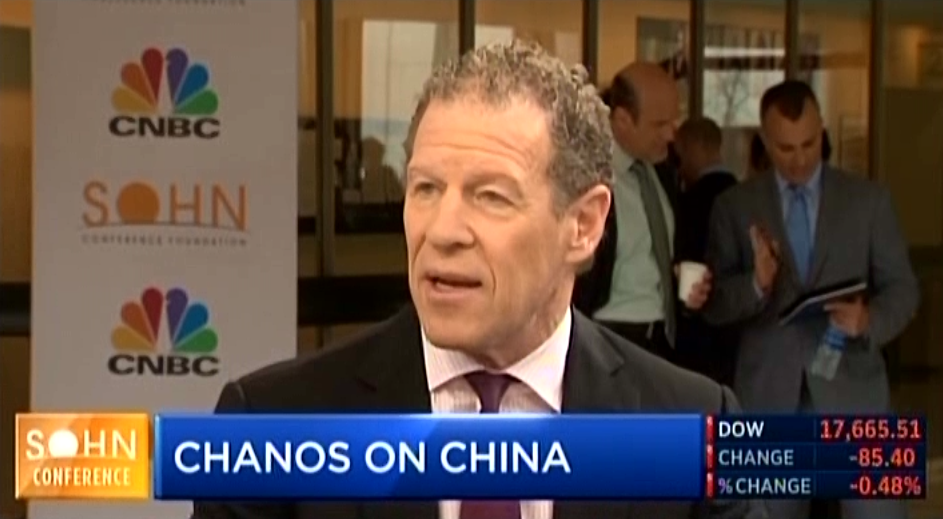 Pete, Joe perhaps look up stock quotes while panel alternates at Sohn
Judge, chipper at the Ira Sohn Conference, called Sohn "the place to be today" on Wednesday's Halftime Report.

Unfortunately, Judge also claimed "the dance floor is getting cleared now for a Trump-Clinton ticket." (Hillary is going to be Donald's VP?)

Jim Chanos, around for the hour, spent much of his time rebutting some of the VRX gushing by a certain guest Monday (see below).

Chanos is "still short Valeant," saying "it's anything but cheap" because people are "excluding all of the bad stuff."

"It's not trading at 3 times earnings," Chanos asserted.

He said VRX trading in the 30s suggests the businesses bought by Pearson are worth 50% more than what he paid. "If they're only worth what he paid for them, the stock is worth zero," Chanos said.

He said he's not calling VRX the next Enron, but the financial statements are "way, way misleading."

Chanos even knocked the crown jewel, Bausch & Lomb (Drink), stating "with the exception of pharma, every single product line, including over the counter, devices, so on, which is most of Bausch & Lomb's business by the way, was down in '15 or '14."

Judge said David Faber said much of that has to do with forex. Chanos said he has a problem with the way VRX adjusts for forex.

It definitely seemed Monday that Ackman was defending a losing case. But Chanos' short in the mid-30s feels extended. (This writer has no position in VRX.)

Chanos said he's sorry Joe Biden didn't run but that Democrats are "probably in pretty good shape" for November.
Ackman undoubtedly was watching too but didn't call Judge
Jim Chanos, spending an hour with Wednesday's Halftime crew at Sohn, ended up wading into a skirmish with Carl ... even on something they agree on.

Chanos said he agrees with LNG bulls, "the contracts are money good."

But he said investors are "overpaying" for them while capacity grows.

Chanos said there's a "real glut situation" in LNG, and "I think that that, at the end of the day (Drink), is the other inherent (Double Drink) problem here. But I think their cost estimates at the end of the day (Triple Drink) are also too low."

Chanos stated that the integrateds are in this space too. "People are paying up for the pure play" rather than cheaper plays such as CVX or Royal Dutch Shell, he said; Pete Najarian even brought up Rex Tillerson.

After the halfway commercial, Judge reported that Carl Icahn called in and said Chanos is "obfuscating the risk/reward" in LNG and that there's "absolutely no risk" if you like the contracts.

Chanos pointed to the "no risk" comment and said, "That's not a statement that I think any responsible investor wants to make."

Kate Kelly said Nick Tiller backed Royal Dutch Shell.
At the end of the day,
it's Jim Chanos
David Rosen briefly joined the Halftime crew at Sohn on Wednesday, arguing that KRA is "materially undervalued" and hanging a "300% upside" on the name, citing "material cost-cutting," an aggressive JV and a "transformational acquisition" of Arizona Chemical.

Carson Block said OZRK at best will not sustain earnings growth and at worst could see "funding pressures," because the bank is "taking on a lot of risk in the name of growing quickly, and they don't have the funding to make these loans."

Kate Kelly said Genevieve Kahr suggested shorting GOGO.

Meanwhile, Jim Chanos said he has covered his Macau shorts and without mentioning specifics suggested the FCX-BHP-VALE space is due for another fall. He said he's short BABA for "accounting reasons."

Chanos said he's short both TSLA and SCTY. He said there has been a "flood" of senior execs leaving TSLA in the last few years.

Joe Terranova asked Chanos if Solar City's deal with John Hancock solves the problem. Chanos said "they're losing money on every installation and making it up on volume" and predicted "financial trouble" in 2016.

Chanos said Elon Musk always has a new whiz-bang project. "At the end of the day (Drink), he's always moving your attention to something else that's out there," Chanos said.

Meanwhile, Chanos said the stock market is "really fully priced."

He said he has never charged 2 and 20 because he finds it "excessive" and that many hedge funds have become "turbocharged mutual funds."

"At the end of the day (Double Drink), it's really not adding any alpha, it's not adding any value, in aggregate," Chanos said.
[Tuesday, May 3, 2016]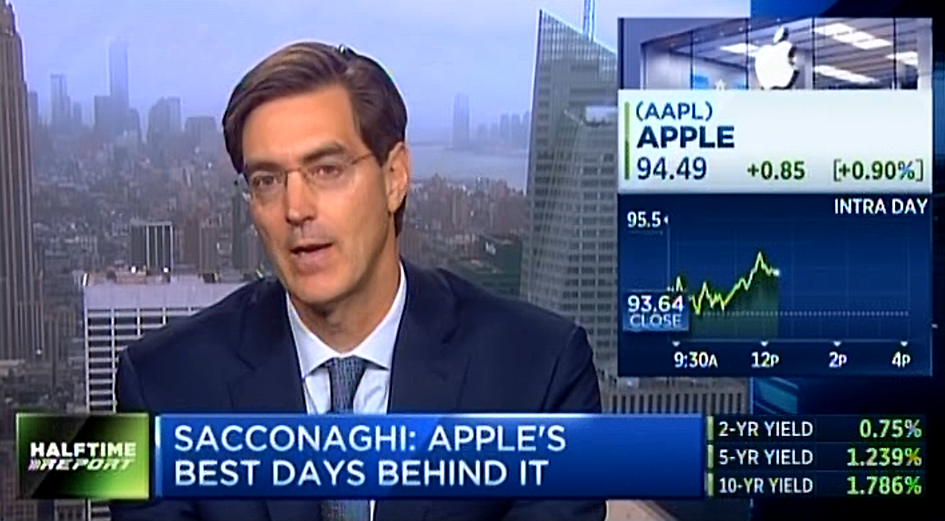 It depends on the definition
of 'best days'
Trying not to slam Tim Cook, Toni Sacconaghi invoked a little Bill Clinton.

A day after Cook made a notable appearance on Jim Cramer's Mad Money and insisted Apple's best days are not behind it, Judge summoned Sacconaghi to Tuesday's Halftime for a response.

Incredibly, Judge began by asking Sacconaghi, "I'm not sure if you, if you saw the interview last night." (If he hadn't, that would've been borderline negligent for an analyst.)

Sacconaghi said "I did see the show" (whew), and then parsed, "I think it depends on how you define 'best days.'"

(Lessee ... how about ... "days that are better than all other days.")

Toni said the stock since fiscal 2007 has gone up tenfold, and if it does that again, it'll be worth $5 billion, something nobody expects.

"The kind of growth rate that Apple had over the last 8 years will not be replicated," Sacconaghi asserted.

Judge told Toni, "You were a topic of conversation last night with uh, Tim, and uh, Jim." (But apparently, there was a chance he wasn't watching the show.)

Sacconaghi, and all the others on this day including Jim Cramer, missed the big picture; it's unlikely AAPL has another iPod or iPhone up its sleeve in the near future, but not impossible.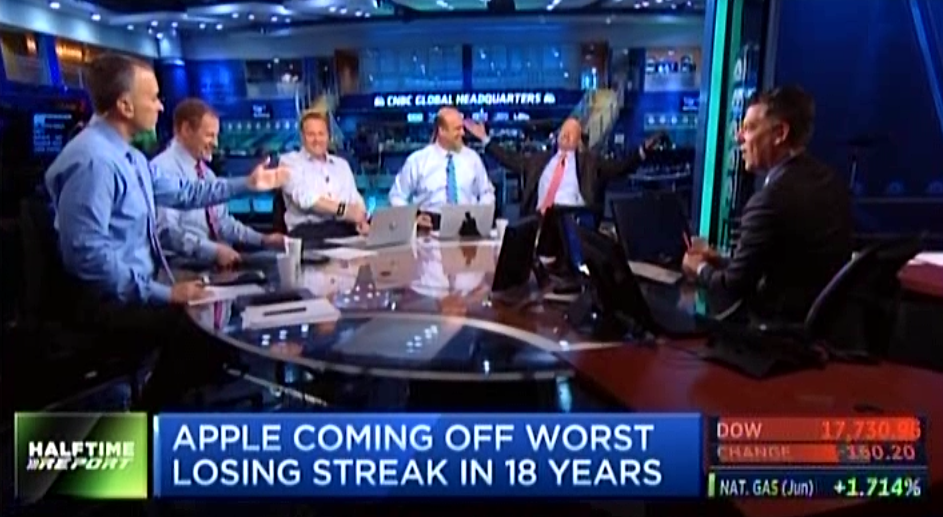 Unclear whether Tim Cook watches the Halftime Report (or whether he thinks it's safe for kids to have a Mondelez snack)
On Tuesday's Halftime Report, Joe Terranova, who was practically Mr. Irrelevant a day earlier, offered the typical humdrum bull case for AAPL, stating, "Ultimately they always (sic redundant) seem to find their way."

But Stephen Weiss called AAPL a "market stock" and "sort of a show-me story," explaining he didn't like how Tim Cook "averaged iPhone sales over 2 years" in his chat with Cramer.

"When a CEO starts spinning like that, that's when I start to get worried," Weiss said.

Weiss at one point indicated Apple missed guidance, then had to clarify that it only missed consensus but tried to spin that himself into being what the Street views as guidance.

Toni Sacconaghi said he agrees that in the near-term, AAPL is a "show-me stock," and it could break 90 in the short term.

Pete Najarian said he "bought some last week ... unfortunately about $3 higher than it is right now, at a- 97.50." He said there's still "plenty of runway" ahead of the stock.

Pete said Tim Cook (who mentioned "Bausch & Lomb" about 15 times in his conversation with Cramer) knows the "tone" of Wall Street, but Josh Brown correctly pointed out "the tone follows the stock price."

Cramer sat in briefly with the desk and produced little, but he praised Judge's Power Lunch interview with Carl and said that in general, "I think you should own AAPL."

Judge suggested Tim Cook watches the show and sits back and laughs about how the panelists don't know what Apple has up its sleeve. Josh Brown said Cook is "not listening at all." Joe Terranova said, "I think he's watching."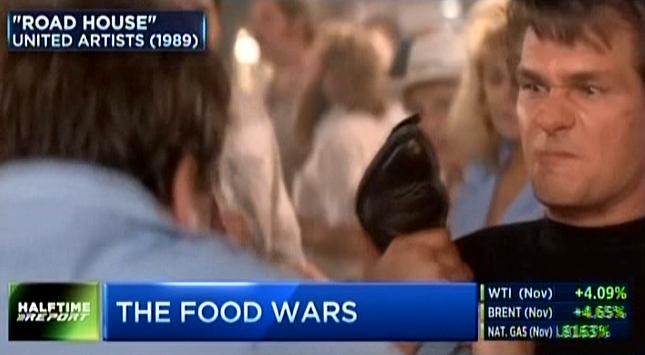 Joe: Take out the trash
Joe Terranova opened Tuesday's Halftime Report indicating the best days (OK, short term only) of materials, energy and "lower-dollar-type of trades" are over for now, suggesting "history repeats itself," in this case 2016 being just like 2015.

Pete Najarian said he agrees and grumbled, "Volumes yesterday were absolutely atrocious."

But Josh Brown said Joe's call might be a little "premature."

"Everyone's lookin' at the same math," said Brown, "so the dips are bought quickly."

"I'm not making a call on the S&P," Joe insisted, stating "really it's the trash" that he thinks should be ditched.

Steve Weiss said he "took off Citi, because I'm taking off risk," and that he has sold his MLPs and is out of energy. "The dollar is gonna continue to strengthen in my view," Weiss said.

Weiss mentioned one manager who went long CHK bonds and short the stock, noting the stock traded to a $4 billion market cap but the bonds didn't trade at par ... for those who think every one of their stock-market theories should be realized.

Pete Najarian said European banks "couldn't even reach the low expectations."

Josh Brown said, "A lot of the problems the European banks are having are in America."

Joe Terranova added, "Canadian banks continue to work," citing BMO and TD.

Jim Iuorio said it's "Turnaround Tuesday" in gold and that it's still "OK." Scott Nations said if gold stays above 1,275, it'll be "fine," but he'd "always take stocks over gold."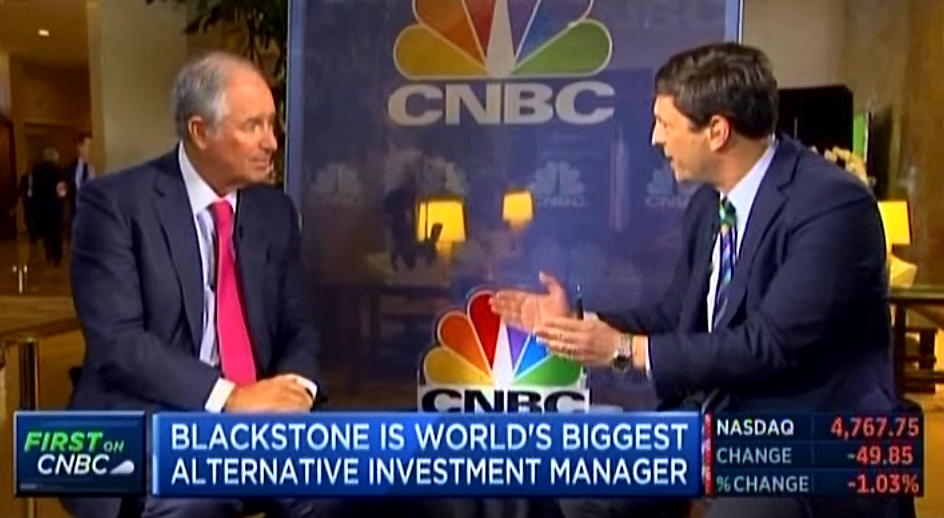 Steve Schwarzman undoubtedly wondering which members of the Harvard rowing team put together 'Betting on Zero' and whether it's a 1-in-10,000 fluke
Whew!

Steve Schwarzman, chatting with David Faber at Milken during Tuesday's Halftime Report, said the days of 2006-07 aren't gone for good; "these kinds of things are cyclical."

"The world is slowing a bit," Schwarzman said, predicting a low-rate environment for "I think the next 2 years, maybe, maybe 3."

Schwarzman said hedge funds have had a tough year because so many were short early and then chasing each other, "so that should normalize."

Schwarzman said carried interest is part of the "overall brew" of tax reform, or should be. "I'm a great believer, uh, that we should have a flat tax," he said. "It tends to work all over the world."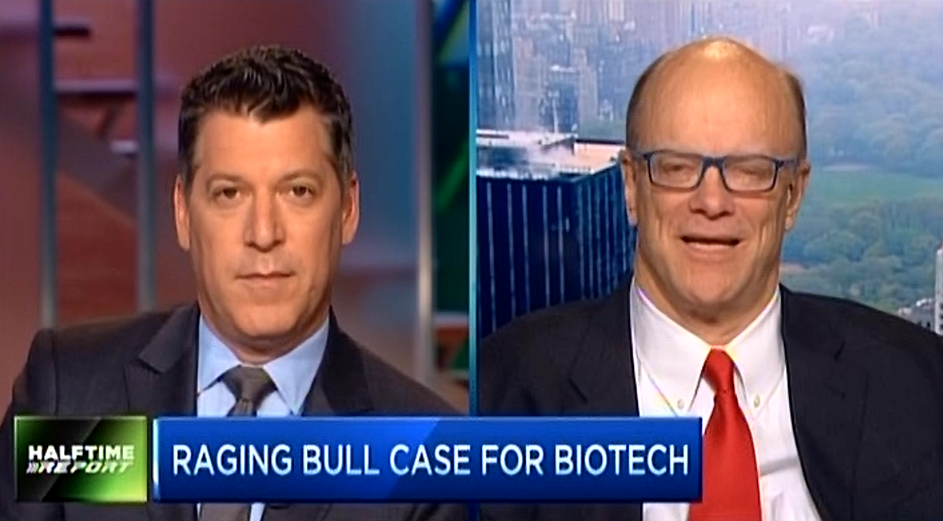 Sam Isaly agrees with Ackman; media gets it wrong
In dramatic overstatement, Judge introduced Sam Isaly on Tuesday's Halftime as some "raging bull" who might be pounding the table on all fours to get viewers to purchase biotech stocks.

Isaly merely said "there's more to it than biotech" and that health care is "surely exciting" and has a "good future" but is "volatile."

Wow. Back up the truck.

Isaly even conceded "there's another 6 months to go" in politics but contended that "what's happened in the press overstates the price increases on the drugs."

He said "the actual prices paid are growing much less quickly than the sticker prices. Something like 3%, 4%, maybe 5%." (And somewhere, Bill Ackman was delivering a phantom high-five.)

Isaly refused to bite on Judge's Ackman interview, stating no way in hell Joe Papa makes $500 million he doesn't want to be "collateral damage" to Ackman's battles with the Berkshire crew.

Isaly also stated, "We don't know a lot about Trump."

For stocks, Isaly mentioned BMY and ISRG.

Pete Najarian endorsed ISRG based on overseas growth and said Isaly recently put LLY on his list.

Stephen Weiss said he owns SRPT and has been "very active" in the name.
[Monday, May 2, 2016]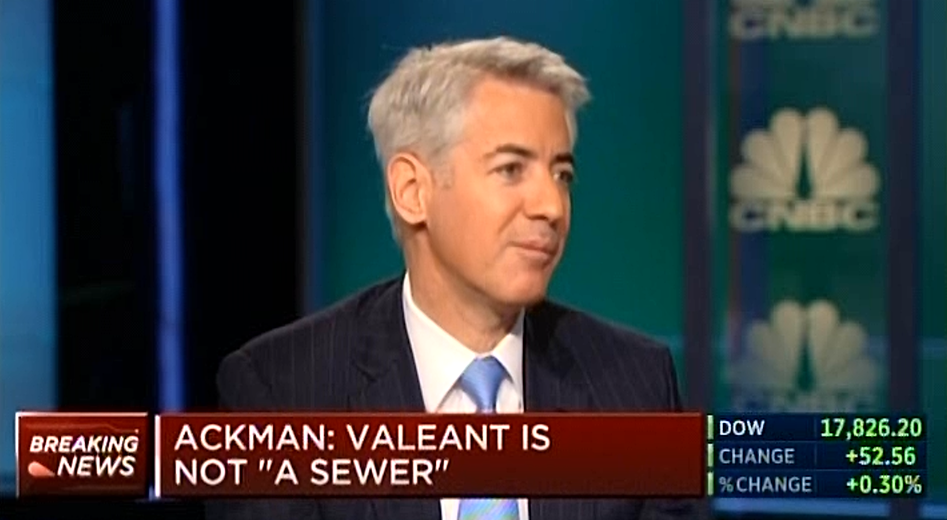 Ackman didn't say
'pyramid scheme'
He had at least 8 minutes to discuss it.

He even had time to discuss the Harvard rowing team.

But Bill Ackman on Monday's Halftime Report didn't call Herbalife a "pyramid scheme."

1 time, he called it a "business fraud."

3 times, he mentioned "enormous harm."

He said the company operates in a chain of recruiting. "The problem with that is, it just isn't a viable business model," he said.

That's hardly the same terminology he was using in 2014, when he said, "I am 100 percent convinced that Herbalife is a global pyramid scheme. We think it is a criminal operation."

If it really is a "pyramid scheme," why didn't Ackman on Friday just say so?

If it's not, then what does that say about this dubious endeavor?

(This writer has no position in HLF.)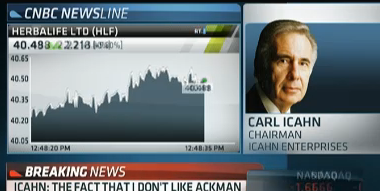 Great business calls: Carl Icahn on the Sullivan & Cromwell 'opinion' on HLF
Way back on Friday, Feb. 15, 2013, Carl Icahn dialed Scott Wapner to explain why Icahn went long HLF in the face of Bill Ackman's onslaught.

This was the most important comment Icahn made:

"He says Sullivan Cromwell is comfortable that HLF is a pyramid scheme. I doubt that, you know."

Icahn said Sullivan & Cromwell's expertise has been in the antitrust area; "they're not the FTC lawyer that you would want here."

So ... if Sullivan & Cromwell really was comfortable that HLF is a pyramid scheme, why wasn't Ackman saying so on Friday's Halftime Report?

Ackman's arguments, Icahn insisted in 2013, are "completely amateurish," and "eventually the worst case, there'll be a settlement."

Well, it's not over, but ...

While looking back on this landmark moment in the Halftime Report, we also happened to notice that on Monday, Jan. 28, 2013, Anthony Scaramucci pointed out, "If you polled 20 of the smartest people, they'd say we're in a bond bubble."
Ackman says ancestors 'the equivalent of immigrants coming over from Mexico;' he wouldn't be here if Herbalife existed in 1886
Running out of time on Herbalife, Bill Ackman is hoping for a happy ending.

On Monday's Halftime Report, he mentioned the film "Betting on Zero," screened at Tribeca, and then quickly had to explain how he's not really connected to the filmmakers, including producer Devin Adair.

"This woman, who was the coxswain on the Harvard crew team, overlapped with me. The number of people- students who overlapped with me, it's something like 10,000. The chances of- yes, I do actually know Devin because she was the coxswain of the first boat. Unfortunately I was not on the first boat," Ackman said. "In fact I met the person who financed the film the night of the film (sic)."

So, he does know her ... even though the odds apparently are long against it.

Exploring the Harvard rowing team is always exciting. (We think that's Winklevi territory.) But even more intriguing are Ackman's calculations.

"If you do the math, I, there were 1,600 people in my class," Ackman said.

So even though this woman happened to be on the Harvard crew team with Ackman (just in a different boat, unfortunately), he appears to attribute her producing a movie solely about him to be a matter of random "chances" and has even contemplated how many total people he might've crossed paths with at Harvard.

Is this fellow edgy, or what?

Ackman halfheartedly predicted, "I think the government, uh, is gonna act soon," before Scott Wapner read a statement from Herbalife.

Ackman responded that the assertions in the statement were untrue; "The business certainly has deteriorated."

In another strange family reference that he has made before on this subject, Ackman somehow painted his own life as vulnerable to the tentacles of Herbalife. "My family came to this country 130 years ago, and uh, we were, you know, the equivalent of uh, immigrants coming over from Mexico. I was an im- my family came over from Russia, and if they had been taken advantage of uh, by uh business fraud like Herbalife, uh I probably wouldn't be here."

We don't know how this will pan out. But it seems fair to say at this inning, the scorecard shows Citron did a better job of analysis on Valeant than Ackman did on Herbalife.
Ackman says Valeant employees unfairly tarnished, but HLF workers need to 'find another job ... have to know' of company's harm
Bill Ackman on Monday's Halftime Report admitted, "I watched Buffett's testimony, frankly, before I- I rewatched the Salomon testimony before I testified in front of the Senate because I thought it was a good example."

"Buffett talked about not allowing uh, you know, the, the stain caused by a few individuals to take down a company and the many, many thousands of employees and the good work that they do ... 22,000-plus employees here, working hard every day."

But at Herbalife, which employs about 7,800, Ackman apparently thinks everyone's in on the fraud.

"This company's caused enormous harm. OK, and if I were- if I- if you find yourself as an Herbalife employee today, my advice is that you should leave the company. Because this is not gonna be a good thing on your resume. I'd go find another job. This is a company that causes enormous harm, the people who work there have to know it at this point ... it's an embarrassment to the country," Ackman said.
Companies That Are Ruining America (cont'd)
First it was Carl; now it's Charlie. (Note: Not Gasparino)

Bill Ackman's remarkable hour on Monday's Halftime Report curiously swerved at times into Berkshire Hathaway issues.

Ackman said it was "unfortunate" that he was on the cover of a magazine labeled "Baby Buffett," because he said "it makes one a target."

Apparently Ackman and Charlie Munger tangled recently over whether Valeant is a "sewer," or just worse than Coca-Cola.

Ackman wanted viewers to know that his KO carping isn't just soundbites, that childhood obesity is "obviously something I have a lot of sensitivity too" and that Coca-Cola markets to children.

Josh Brown asked Ackman whether Mondelez makes healthy products such as Oreos. Ackman curiously drew a distinction of Coca-Cola as a "liquid replacement product."

"I think it's OK for kids to have a snack," Ackman said.
How many times did Ackman mention Bausch & Lomb?
He hardly had a good day.

Bill Ackman seemed defensive and unrelaxed and uncomfortable throughout his hour on Monday's Halftime Report amid a reasonably friendly audience that asked good, fair questions.

Notice some of the transcription on this page of Ackman's most important comments, the choppiness of his remarks. He was talking, or in some cases, mumbling, so fast that the tape had to be rewound to get an accurate quote.

This chap is trying to defend several busts that can't really be defended; the type of job that typically belongs to hapless spokesmen or spokeswomen.

He portrays himself as a social champion, except then there's Valeant, in which he apparently only championed the parts of the business that didn't involve raising drug prices.

But he was absolutely correct to point out that his bad bets are getting disproportionately singled out.

Judge on Monday said Ackman's style is "all in" and mentioned JCP, HLF, VRX.

Ackman carped, "You list our worst investments. You never mention the good ones," citing GGP, APD HHC.

"I'm saying in general," Judge said.

"In general you should mention some good ones, not the worst ones," Ackman insisted.

Ackman was most comfortable discussing the VRX earnings and debt picture, which happened at the beginning of the show.

"This is probably the cheapest large company I've seen in my career in terms of value relative to the cash the business will generate," Ackman said.

Stephen Weiss though impressively engaged Ackman over why money managers would buy VRX over names such as PFE or MRK that are cheaper.

"Next 12 months' numbers are something in the 9.50-$10 range. Stock is 30 bucks, right, so it's trading at 3 times earnings," Ackman insisted.

"But you have to change the model to get there," Weiss persisted.

"No no no, no no no," Ackman said, stating the projections "already reflect the meaningful price concessions the company has taken."

Except later on in the program, he conceded that rolling back price increases is a possibility, which suggests maybe nobody's really sure exactly what the numbers are going to be.

Josh Brown said the "crown jewels" may have to be sold. Ackman insisted the company has "no need to sell any asset of the company to meet our obligations to creditors."

But Ackman also said "the phone has been ringing off the hook" from suitors seeking to buy parts of VRX.

Joe Terranova, who could've been sharper, asked how long the VRX turnaround will take. Ackman said this is his type of "knitting" and used the occasion to rattle off successes such as GGP. Joe also unfortunately felt compelled to say he agrees with Ackman on KO.

Judge could've hit a few points mentioned on this page but put together a strong, crisp interview, difficult to do over an hour and strongest when questioning Ackman about the pay package of Joe Papa.

Weiss got a bit too know-it-all with his dispensing of facts of Buffett's history with Salomon.

Wapner guest-hosted the 5 p.m. Fast Money. Karen Finerman, who congratulated Judge on that program for a "great interview," brought up an outstanding point that no one at Halftime made, stating, "There is a tremendous amount of potential litigation here that we haven't even begun to see yet" in VRX.
Bill Ackman on more than one occasion blames the media (a/k/a Joe Papa is never making $500 million)
Evidently, the media is not telling enough of the truth about Bill Ackman.

"Some article I read recently sorta claimed that I threw a bunch of directors off the board. It's just totally false," Ackman said on Monday's Halftime Report.

Ackman said he "came very close" to getting totally out of VRX — the right call — rather than further enmeshing himself in it.

He praised the new CEO. "Everyone loves Joe," Ackman said of Papa, calling him "totally non-promotional."

But Judge said Papa would qualify for $500 million if VRX hits 270 and wondered if that would "incentivize" him to follow Pearson's lead.

Ackman said, "Unfortunately when you read story (sic) in the media, they don't often get it right." (Drink)

Ackman said Papa was given restricted stock units that only vest "if the company achieves fairly dramatic, uh, increases over time."

In the understatement of the day, Ackman said, "We may at some point change the name of the company."

With a straight face, Ackman actually said, "I enjoyed being part of the Senate hearings," saying he was "quite impressed with sort of the whole process." Later of course, he suggested it do the same with Herbalife.

Ackman said Pershing Square is taking the "bumpy road to performance." But he expressed agreement with Loeb about this being tough times for hedge funds. "There are probably too many players in the industry, and Dan's probably right," Ackman said.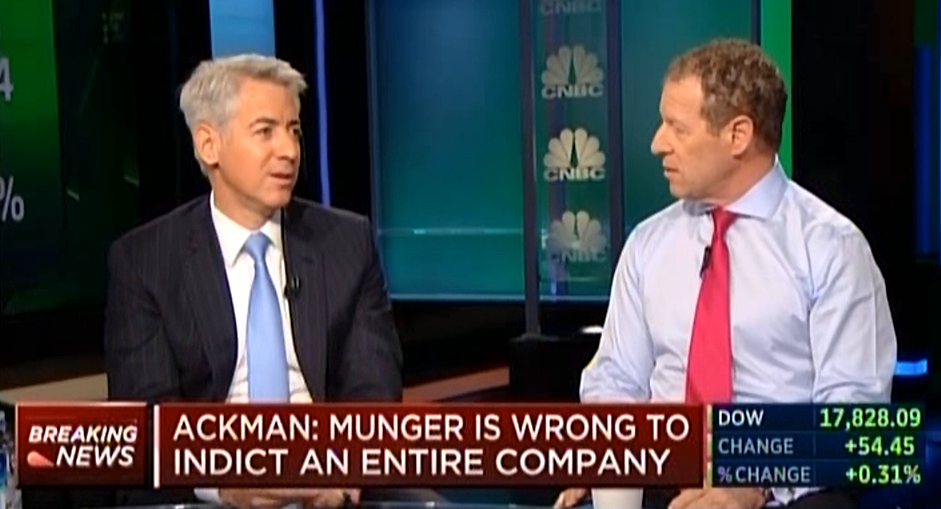 Ackman's PR offensive:
Goldman Sachs was hated too
In an extraordinary session Monday on CNBC's Halftime Report, Bill Ackman acknowledged big problems at Valeant but insisted the company was anything but a "sewer."

As his lead-off, clearly prepared argument, he offered up Goldman Sachs.

Ackman noted that Berkshire Hathaway invested in Goldman during the financial crisis even while Gretchen Morgenson "would write about Goldman every, every week."

"They made some mistakes. They owned up to them. They made appropriate changes in personnel, and the company continues," Ackman said.

At Valeant, "We've made a lot of changes in the last few weeks," Ackman said.

"The company is not a sewer. And, neither is Goldman Sachs," Ackman asserted.

It's not known whether anyone with Charlie Munger's stature ever called Goldman Sachs a "sewer." Nor did Goldman Sachs' business model ever elicit as much controversy within Wall Street as Valeant's drug-pricing "roll-up" strategy.

Valeant's stigma is much worse. It's in a hole. It seems inevitable that the company will have to be split in some way, name changes, etc., like an airline that has an accident and then is found to have sloppy safety records. The gut feeling here is that Ackman should've cut and run. His feisty defense is something to watch.

We'll have a complete review of Ackman's performance later.