Profiles of CNBC star guests
(Sources: CNBC.com, official company profiles, news articles, information presented on CNBC TV, Federal Election Commission, Wikipedia)


Meredith Whitney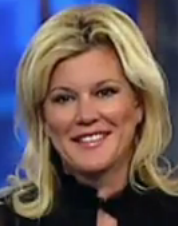 Preeminent banking industry analyst. Born 1970, daughter of Richard Whitney and Barbara Gentry. Native of Bethesda, Md. Earned money with paper routes as early as age 8. B.A., History, honors, Brown University, 1992. Father worked in Commerce Department of Nixon White House. Spent 6 years at Oppenheimer as analyst in specialty finance, went to First Union (later acquired by Wachovia). Because of a non-compete agreement, worked as commentator for Fox News from 2002-2005. Joined CIBC World Markets, later acquired by Oppenheimer on Jan. 14, 2008. Shot to fame with negative call on Citigroup in autumn 2007. In February 2009 launched own firm, Meredith Whitney Advisory Group. Volunteered for Dole campaign in 1996; was Capitol Hill intern as teen. Met husband John "Bradshaw" Layfield, 6-foot-6, 290-pound ex-pro wrestler and stock guru, in 2003 while arguing over Citigroup stock on Fox News program. Married Feb. 12, 2005, in Key West, Fla. Has attended "Bikini Boot Camp." Reads 5 newspapers at gym before arriving at office at 7 a.m., per WaPost. Lives in Manhattan. Criticized by Charles Gasparino and Gary Kaminsky for late 2010 muni-meltdown call.
Jeff Gundlach

Called "King of Bonds" by Barron's; one of history's most successful fired employees. Grew up "lower middle class" in Buffalo. B.A., mathematics and philosophy, Dartmouth, summa cum laude, 1981. Briefly enrolled in Yale math Ph.D. program; dropped out to play drums in California band. Says he was inspired to try investment banking by "Lifestyles of the Rich and Famous" episode; after working for 2 insurance companies, started sending cover letters to "investment management" listings in Yellow Pages. Joined TCW, 1985; company purchased by Société Générale in 2001. Described his analysis as "borderline autistic." Fired by TCW, December 2009, after apparent simmering power struggle. Launched DoubleLine Capital with longtime associate Philip Barach; sued by TCW; found liable September 2011 for breaching fiduciary duty but ordered to pay nothing; jury decided TCW should pay him and team $66.7 million. Has owned at least 8 works by William Wendt. Revealed in May 2011 he was "trying to put a group together" to buy the Buffalo Bills. Reportedly divorced. Net worth "isn't known."
Whitney Tilson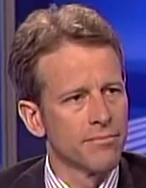 CNBC contributor, prominent value investor, education agitator. Born in New Haven, Conn., Nov. 1, 1966, at hospital where father & grandfather were born. Great-grandfather John Q. Tilson (R-Conn.) was U.S. House majority leader. Parents Thomas and Susan were in Peace Corps; grew up in Tanzania and Nicaragua. "My last year in public school was 6th grade." Graduated from Northfield Mount Hermon School (also attended by Laura Linney, Uma Thurman, Valerie Jarrett, Frank Shorter, David Hartman), member of the Eight Schools Association, adjacent to Gill, Mass., 1985. Bachelor's in government, Harvard, magna cum laude, 1989. MBA, Baker Scholar (top 5% of class), Harvard Business School, 1994. Frequent donor to Democratic candidates, including Barack Obama in 2004, 2007 and 2011. Massive blogger, uses various forums. Staunch advocate of education reform, harsh critic of Diane Ravitch. Called out by Netflix CEO Reed Hastings for touting a short in NFLX shares; covered before NFLX shares collapsed, went long shares around 2011 bottom in October. Married attorney Susan Blackman (Brown, magna cum laude), October 1993; 3 daughters, lives in Manhattan.
Dennis Gartman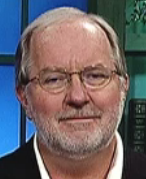 Publisher of famed "Gartman Letter" on commodities. Born Aug. 21, 1950 (according to Fast Money), Akron, Ohio. B.A., University of Akron; M.A., North Carolina State University. Began career in 1974. Analyzed cotton supply demand for Cotton Inc. Became chief financial futures analyst for A.G. Becker and Company in Chicago; member of CBOT, traded Treasury products. Moved to Virginia in 1985 to run futures for Virginia National Bank. Since 1987 has published "Letter," which goes out each morning to prominent global money managers. On board of North Carolina State Investment Fund. Brains behind Jovian Capital's CIBC Gartman Global Allocation notes, which are based on monthly index allocations suggested by Gartman. Contributed to Virginia Republican Rep. J. Randy Forbes; also a contributor to former Sen. George Allen. Plays golf with friends in a tournament called The Meisters the same weekend as The Masters. Regular guest, panelist on "Fast Money." Famously criticized Warren Buffett, June 2009. Said on Fast Money, April 4, 2011, first car was 1966 Plymouth Valiant that got 7 mpg. Fond of saying "I've been doing this 35 years."
Leon Cooperman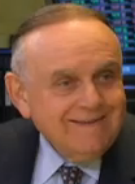 Billionaire, extraordinary philanthropist. Native of South Bronx. B.A., science, Hunter College, Manhattan, largest college in CUNY (also attended by Edward Burns, Vin Diesel, Ellen Barkin, Rhea Perlman, Bobby Darin and Esther Rolle), summer 1963; experienced "traumatic situation" when realizing he didn't want to pursue dental school after 8 days of courses. Accepted Goldman Sachs offer, 1966; received MBA from Columbia, Jan. 31, 1967, "no money in the bank." Made partner in charge of research, 1976. Believed for years firm was "making a mistake" by not being in asset-management business; was asked by firm to establish division. Realized "I did not want to build a big business like Goldman Sachs wanted me to." Last day at Goldman Nov. 30, 1991; started Omega Advisors the next day; firm manages more than $5 billion in assets. Says of 2008 performance; "I did not do a good job of controlling losses." Credits influence of Roger Murray, successor to Benjamin Graham at Columbia. Major charity endeavors include Columbia Business School, United Jewish Appeal, N.J. Performing Arts Center. With wife, Toby, gave largest gift ever to community fund. Joked that he'd have to "maybe consider leaving the country" if Democrats hold White House and win Congress in November 2012. Dissatisfied with President Obama, says, "The largest country in the free world chose as its leader a 48-year-old man who was a community organizer and had never worked in the business world." Shared 9-point plan for America in November 2011, beginning with getting out of Iraq and Afghanistan and ending with reinstating Uptick Rule; plan jabbed by Mark Fisher on "Fast Money."
Bill Gross

Called "King of Bonds" by Fortune. Born April 13, 1944, Middletown, Ohio. Graduate of Duke's Trinity College, 1966; MBA from UCLA, 1971. As senior at Duke, crashed in his Nash Rambler. Recovering, read Beat the Dealer, learned to play blackjack, turned $200 into $10,000 in six months in Vegas. Told N.Y. Times, "I proved a point, that I could beat the system." Served in Navy, sought Wall Street job but ended up a "coupon-clipper" of bonds at Pacific Mutual Life Insurance. Persuaded management to let him actively trade bonds and founded subsidiary PIMCO. Put together entire set of U.S. postage stamps of 1800s. Yoga buff. Wife, Sue, three children. He and wife gave $23 million to Duke in 2005; tied with Duke alumna Melinda French Gates and husband Bill Gates for school's largest donation; gave UCLA Anderson's School $1 million in 2008. Donated $2,300 to Obama campaign in April per FEC; also gave $500 to Sen. Alphonse D'Amato (R-N.Y.) in 1998. Lives in Laguna Beach, Calif. Forbes' No. 158th richest American, September 2009, $2 billion net worth.
Diane Swonk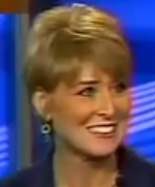 Oft-quoted economist. B.S., economics, University of Michigan, top honors, 1984. Master's, economics, University of Michigan, top honors, 1985. MBA, University of Chicago, top honors, 1989. Studied economics on a "lark" as a sophomore at Michigan. Father was inventory strategist for GM in Detroit; mother an art teacher. Began career with First Chicago Corp. Was initially treated as a "ditzy blonde." Spent 19 years with Bank One and its predecessors, became chief economist and senior vice president. In 2004 opted to stay in Chicago and jump to Mesirow Financial, where she is chief economist. Has advised the Congressional Budget Office, Federal Reserve Board and Federal Reserve banks. Board member of Joffrey Ballet. Early jobs include working breakfast window at Burger Chef and hostess at Mr. Steak. Overcame dyslexia. Married John Trinta, a regional managing partner for Deloitte, in Munich on July 4, 2009.
Dick Bove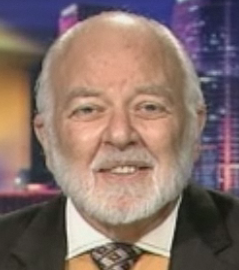 Prominent analyst of banking industry. Born 1941. Attended Stuyvesant High, N.Y., class of 1958; graduate of Columbia, 1962, majoring in political science. Began career in 1965; has worked for a series of firms including Wertheim, Shearson, Raymond James, Hoefer & Arnett and Punk Ziegel, before it was purchased by Ladenburg Thalmann. Left Ladenburg Thalmann February 2009 under cloud of lawsuit from BankAtlantic, which disputed a research report. Joined Rochdale Securities. Based in Pinellas Park, Fla. (Tampa area), says he relies on common sense and macroeconomic trends to forecast markets. According to FEC made two $500 donations to DNC in 2005. Well known for opinions before 2008 Lehman demise that stocks such as Citigroup were still strong in cash flows and represented a "once-in-a-generation" buying opportunity. Recommended getting out of stock market entirely based on U.S. debt concerns before August 2011 meltdown, then called banks buys during dismal autumn 2011. Told N.Y. Post in January 2011 he was scaling back TV appearances; apparently changed mind later in year.
Dan Dicker

Refreshingly blunt/emphatic oil trader, pundit; CNBC contributor. Grew up on Long Island; father an M.D. who ran hospital. Writes of career indecision upon graduating from high school, prompted by father to try pre-med at Stony Brook, spent too much time at Belmont Park, placed on "academic probation" for 3 semesters ending original thoughts of med school; still treasures $500 wager on Slew o' Gold. B.A., SUNY Stony Brook, north shore of Long Island, 1982. Introduced by Stony Brook friend (and future Mercbloc partner) Mark Burnett to trading pits. First trading job for Howard Hazelcorn and Mark Milano at Nymex, 1982, earned $160 a week. Writes "everyone on the floor got there through the help of a relative or a friend." Spent 25 years as Nymex oil trader; founded Mercbloc LLC, Great Neck, N.Y., a "wealth management solutions" firm whose purpose is described as "Find the finest wealth management teams in the country — the most experienced, with the best track records — and bring them to individual clients at group rates." Writes in Oil's Endless Bid that oil markets are "terribly broken," with flood of "dumb money" into sector. Book called "as compelling as it is entertaining" by former CNBC host Melissa Francis. According to HuffPost made $1,000 donation to Hillary Clinton in 2008. Fluent in German. Lives with wife & family in New York.
Asher Edelman

Pioneer of leveraged buyouts, master collector of art, partial inspiration for Gordon Gekko. Born Nov. 26, 1939, New York City; grew up in Long Island suburbs and in Vegas. Graduate of Bard College (also attended by Larry Hagman, Blythe Danner, Adrian Grenier, Chevy Chase, Steely Dan's Walter Becker and Donald Fagen), Annandale-on-Hudson, New York, 1961. Bought first painting in 1961. Formed Mack, Bushnell and Edelman as CEO in 1969. Made splash in 1980s as one of Wall Street's preeminent corporate raiders, targeted Burlington Industries, Telex, Foster Wheeler; in 1991 agreed to pay $436,858 in penalties after SEC alleged untimely disclosure of Datapoint share purchases. "He agreed to the settlement in order to resolve the matter promptly and avoid protracted and costly litigation." Teaching buyout course at Columbia, offer of $100,000 "finder's fee" to student who came up with usable deal rejected by Dean John Burton; each spoke to class to explain views. Moved to Switzerland, 1988; returned to U.S., 2001. Opened Edelman Arts gallery, East Side, 2002; founded Art Assure Ltd., 2010. Member of Bard trustees, has endowed Bard professors of art, music. Reported $2,300 donation to Barack Obama, Jan. 22, 2008, and $1,000 to George W. Bush, Sept. 29, 1999. Said, "We are on the verge of another banking crisis," Oct. 11, 2001. Engagement to Antonia Simpson reported in New York Times, 1964. Lives in Upper East Side brownstone with wife, Michelle, 4 children.
Andrew Ross Sorkin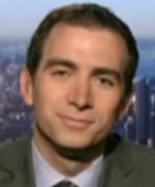 Hired as CNBC "Squawk Box" co-host July 2011; New York Times wunderkind. Born Feb. 19, 1977. Graduate of Scarsdale High School, Scarsdale, N.Y., 1995. B.S. Cornell, 1999. Began writing for Times in high school, assisted advertising columnist Stuart Elliott. 2-time winner of the Gerald Loeb Award. Author of acclaimed chronicle of 2008 Wall Street crisis, Too Big to Fail. In April 2010 disputed NYT columnist Paul Krugman's contention he had misrepresented a Krugman passage about nationalizing banks. In June 2007 married Pilar Jenny Queen, graduate of Northwestern (2003) and literary agent at McCormick & Williams. (Andrew Ross Sorkin Wikipedia.)
Neel Kashkari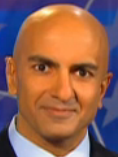 "$700 billion man"; TARP chieftain for Henry Paulson. Born in Akron, Ohio, July 30, 1973, to immigrant parents of India's Jammu and Kashmir; grew up in Stow, Ohio. Father holds doctorate in electrical engineering; mother a retired pathologist. Bachelor's (1995) and master's (1997) degrees in aeronautical engineering, University of Illinois. MBA, Wharton, 2002. Worked on NASA projects for TRW; joined Goldman Sachs in San Francisco, specializing in IT security, after earning MBA. Told Hank Paulson of interest in government service; sought position after Paulson's appointment as Treasury secretary. Met wife, Minal, at University of Illinois. Became assistant secretary of Treasury in summer 2008 in little-noticed confirmation. "Decompressed" in cabin near Lake Tahoe after leaving government; reference in NYT required correction. Joined Pimco in 2009; is managing director and head of global equities. Said "I am a free-market Republican." Fan of AC/DC. World's most famous person named "Neel."
Joe Battipaglia
(In memoriam.) Died April 14, 2011, age 55. Market pundit, CNBC contributor. 6-foot-7, 300 pounds. Son of a sanitation worker, grew up in Queens, only child, first in family to attend college. Graduate, Phi Beta Kappa, economics, Boston College, 1976. Played rugby, lacrosse. MBA from Wharton, 1978. Market strategist (private client group) at Stifel Nicolaus, began career as analyst at Exxon and Elkins & Co. Joined Gruntal & Co., where he spent 18 years. Chaired investment policy at Ryan, Beck & Co. Former trustee of the Securities Industry Institute. Gave $2,300 to McCain campaign, $2,300 to Giuliani, $1,000 to Chuck Schumer, per FEC. Married 1980, wife Mary Ann. Sons Matthew (Dartmouth) and Jeff (U.S. Naval Academy) played college football; also has daughter, Christen. Helped get employees out of One Liberty Plaza, across from WTC, on 9/11. Frequent guest of Larry Kudlow, Fox Business. Suffered heart attack in Georgia, where he had gone to speak at investors luncheon. Recalled in memoriam as "gentle giant," "very generous guy."
Nouriel Roubini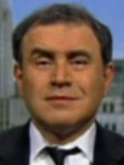 Celebrated forecaster of housing crash, recession, dubbed "Dr. Doom"; NYU prof. Born March 29, 1959, Istanbul, Turkey. Per Wikipedia: "I was born into a relatively orthodox Jewish family in Iran, lived in Israel and Turkey, and then moved to Italy as a child." Attended Hebrew University, Jerusalem; B.A., economics, summa cum laude, Bocconi University, Milan, Italy, 1982. Ph.D., Harvard, 1988. Adviser in Clinton administration to Timothy Geithner. Longtime guest of Larry Kudlow programs; elevated stature has made less accessible. Chairman of RGE Monitor. (Nouriel Roubini Wikipedia.)
Art Laffer

Standard-bearer of supply-side economics. Born Aug. 14, 1940, Youngstown, Ohio. Holds B.A. in economics from Yale, 1963. Earned MBA from Stanford in 1965 and Ph.D. from Stanford in 1972. Consultant to Cabinet secretaries William Simon, Donald Rumsfeld and George Shultz in the 1970s, later an adviser to Ronald Reagan and Margaret Thatcher. Former professor at University of Chicago, USC and Pepperdine. Famous for promoting the "Laffer Curve" suggesting governments can reap greater revenues from lower tax rates. Ran for U.S. Senate in California in 1986; lost Republican primary to Ed Zschau. Founded 20-person research firm Laffer Associates in 1979. Moved firm from Rancho Santa Fe, Calif., to Nashville, Tenn., in 2006 at age 66, citing "economic climate" of California. Owns home in Belle Meade, Tenn., an independent city within Nashville. Gave to Bush in 2004, Rudolph Giuliani, Fred Thompson and Bill Richardson in 2007, McCain in 2008, per FEC. Married to Patricia; six children, four cats. Regular guest of Larry Kudlow and other CNBC shows.
Jared Bernstein

Vice President Joe Biden's chief economic policy adviser. Bachelor's in Fine Arts, Manhattan School of Music. Master's in social work, Hunter School of Social Work; master's in philosophy, Ph.D. in social welfare from Columbia in 1994. Member since 1992 of Economic Policy Institute, a Washington, D.C., organization founded in 1986 by economists (including Robert Reich, Lester Thurow, Robert Kuttner, Jeff Faux, Barry Bluestone and Ray Marshall) devoted to "improving conditions of working people" through "honest and rigorous" research. Bernstein in 1995-'96 was deputy chief economist at the U.S. Department of Labor while Reich was Labor secretary. Author of two books and has been senior economist and director of EPI's Living Standards Program. Contributed to John Kerry in 2004. Known for low-key, good-natured arguments as liberal voice in many Larry Kudlow and other CNBC economic debates.
Doug Kass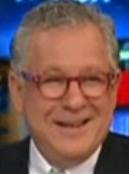 Known for taking short positions, has lectured on the topic at Harvard, Yale and Seton Hall. Earned bachelor's Alfred University (Alfred, N.Y.; also attended by comedian Robert Klein). MBA in finance from Wharton, 1972. Founder and president of Seabreeze Partners Management, a firm of "conservative short sellers" that "does not employ leverage." Began career as housing analyst at Kidder, Peabody in 1972. Later held positions with Putnam Management, Glickenhaus & Co., First Albany, JW Charles/CSG and Omega Advisors. Often guest of Larry Kudlow and is heard on other CNBC programming such as "Fast Money." Co-authored book on Citibank with Ralph Nader. (Doug Kass Twitter.)
David Malpass
Economist, former Senate candidate. President of Encima Global, which he co-founded amid demise of Bear Stearns, where he had been chief global economist (succeeding Wayne Angell in 2001). Bachelor's in physics from Colorado College. MBA, University of Denver. Studied international economics at Georgetown. Worked for Arthur Andersen in Portland, Ore., as CPA, from 1977 to 1983. Spent six years in U.S. Treasury and State Departments under Secretary James Baker before joining Bear Stearns in 1993. Has made many appearances on Larry Kudlow shows. Speaks Spanish, French, Russian. Contributed to Rudolph Giuliani's presidential bid, per FEC. Married Adele Obermayer, a researcher for CNBC, in May 1993; 4 children. Sought U.S. Senate seat held by Kirsten Gillibrand, 2010; lost Republican primary to Joe DioGuardi.
Kevin Kerr

Frequent commodities pundit for CNBC and other business TV; self-made trader. Attended NYU, graduate of USC, degree in philosophy with honors, 1989. Months after graduation and trip to Europe, landed $22,000-a-year job as arbitrage clerk for friend David Butler at New York Cotton Exchange: "Up until that point the only exposure I'd had to commodities was back when I saw the movie 'Trading Places.' I truly didn't know livestock from preferred stock." Learned to trade in the presence of Paul Tudor Jones. Distributes Kerr Commodities Watch Newsletter; has edited Resource Trader Alert and Outstanding Investments for Agora Financial. Presently owner of Kerr Trading International, LLC. Lives in New England with wife Katrin, daughter Kaitlyn; owns home in Eastern Europe.
Donald Luskin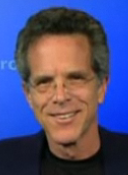 Outspoken economic forecaster, avid debater. Completed freshman year at Yale, 1973-74; says he dropped out to pursue business career. Lists extensive entrepreneurial endeavors; from 1974-79 was creative director at Don Luskin & Associates of Los Angeles, offering services for Hollywood and other advertising. Turned to investing, became market-maker at CBOE, NYSE and Pacific Stock Exchange, managed "complex partnerships" for high-net-worth clients. Joined Jefferies, moved on to run several divisions at Wells Fargo, later Barclays Global Investors. Launched world's first "interactive mutual funds" as founder (with Dave Nadig) of MetaMarkets.com in 2001. Founded (with David Gitlitz in 2001) Trend Macrolytics, where he presently advises institutional investors and performs macroeconomic forecasts. Adviser to Ron Paul during 2008 campaign, switched to John McCain. Reported donations to Paul and Club for Growth. A regular guest of "The Kudlow Report" known for his "libertarian capitalism" politics and aggressive challenging of other panelists and economists such as Paul Krugman. Lives in Silicon Valley.
Robert Reich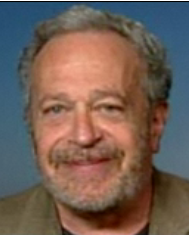 Former U.S. Labor secretary. Born June 24, 1946, Scranton, Pa. Attended high school in Cross River, N.Y. Holds B.A. from Dartmouth, 1968. A Rhodes scholar, he received M.A. from Oxford plus J.D. from Yale Law School. Knew Bill and Hillary Clinton at Oxford and Yale. Worked for Justice Department and FTC. Co-founder of Economic Policy Institute, 1986. Former Harvard professor. Headed Clinton economic transition team, 1992. U.S. Secretary of Labor, 1993-97. Left department and became professor at Brandeis University (Waltham, Mass.). Ran for Massachusetts governor in Democratic primary in 2002, finished second. Currently professor at Cal-Berkeley. Endorsed Barack Obama on April 18, 2008. Half of the "Dynamic Duo" (with Steve Moore) on Larry Kudlow shows, known for representing liberal economic arguments on CNBC and other networks.
Steve Moore

Conservative economist. Born Feb. 16, 1960, Chicago. Graduate of the University of Illinois, holds MA in economics from George Mason University. Senior economics writer for the Wall Street Journal editorial page and member of WSJ editorial board. Co-founded the conservative Club for Growth and served as president from 1999-2004 before a falling-out among members. Once advised former Congressman Dick Armey. Has worked for the Heritage Foundation (founded 1973), which promotes "conservative public policies" based on free enterprise principles, and Cato Institute (founded 1977), which promotes "limited government" and free-market policies. Author of four books. Appears regularly and is known for civil debate as the conservative half of the "Dynamic Duo" with Robert Reich on Larry Kudlow shows. Is interviewed in Michael Moore film, "Capitalism: A Love Story."
Vince Farrell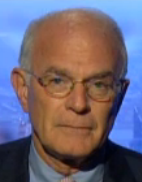 General market observer; CNBC contributor. Graduate of Princeton, 1969. Received MBA from Iona College Graduate School of Business, 1972. Joined Soleil Securities as CIO in August 2008, firm bought by Ticonderoga March 2011; had been a principal of Scotsman Capital Management LLC. Originally spent nine years as vice president of sales at Smith Barney. Was founding partner of Spears, Benzak, Salomon & Farrell, acquired by KeyCorp in 1995. Became chairman of Victory Capital Management of Cleveland and Victory SBSF Capital Management in New York. One political donation reported, to Bill Bradley campaign in 1999. Very active in Princeton alumni organizations, Special Olympics, and Buoniconti Fund to Cure Paralysis. Often appears on numerous CNBC shows daily.
Joe LaVorgna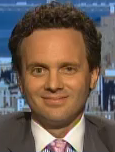 Known for Fed analysis. Graduate of Vassar College. Managing director and chief U.S. economist of Deutsche Bank Securities Inc. Launched career at Federal Reserve Bank of New York in 1992 as economist on Monetary Analysis and Projections. Went to UBS, then Lehman Brothers, where he worked as a vice president of fixed income. Joined Deutsche Bank in 1997. Heard on several CNBC shows.
Dana Telsey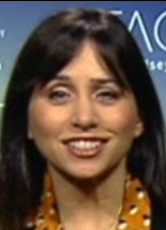 CNBC go-to expert on retailing; founder and CEO, Telsey Advisory Group. Born 1962, New York. B.A., History & Spanish, Hobart-William Smith Colleges. M.B.A., Fordham, 1990. 5-foot-1 tall. Hired as former neighbor Ron Baron's secretary at Baron Capital, became VP of Baron Asset Fund. Jumped to C.J. Lawrence as analyst in 1991 before spending 12 years (1994-2006) at Bear Stearns covering retail. Avoids newspaper interviews: "You can be misquoted. You don't know the context in which your quotes are being used. ... With TV and radio, you're in charge of your own words, essentially." Has donated to Chuck Schumer and Alfonse D'Amato. Marital status unknown.
A. Gary Shilling

Economic forecaster known for bearish prediction. Received bachelor's in physics, magna cum laude, from Amherst College (Mass., also attended by Burgess Meredith). Master's and Ph.D. in economics, Stanford. Originally in charge of U.S. and Canadian economic forecasting for Standard Oil Co. of New Jersey (now Exxon). Set up economics department at Merrill Lynch, Pierce, Fenner & Smith at 29 as firm's first chief economist. Became senior vice president and chief economist of White, Weld & Co. Established A. Gary Shilling & Company in 1978. Has written Forbes column since 1983. Regular guest of Larry Kudlow, made controversial prediction during bullishness of 2007 of looming Great Depression-like conditions in the United States as a result of plunging housing prices. Alarming forecasts of steep drop in stocks proved highly accurate. Fond of saying he called beginning of bond bull market in 1981.
Barry Ritholtz

Celebrated business pundit & blogger, frequent CNBC guest, CEO and director of equity research at Fusion IQ. Bachelor of Arts & Sciences, Political Science, focusing on mathematics and physics, Stony Brook University, Long Island (also attended by Joy Behar, Russell T. Lewis, Joe Nathan, Laura Schlessinger). As student body VP, tried to save struggling campus paper Statesman from dropping Friday edition, citing "devastating effect on weekend parties and club activities." Law degree, Yeshiva University, cum laude, 3.56 GPA. Onetime chief market strategist for Maxim Group. Teaches NYU course. Slammed blogger who accused him of joking about financial crisis. Praised in cyberspace for crediting bloggers. Accomplished equestrian. Stony Brook homecoming speaker, October 2009. Knicks fan. Lives on Long Island North Shore with wife, Wendy. (Barry Ritholtz blog, "The Big Picture.")
Peter Navarro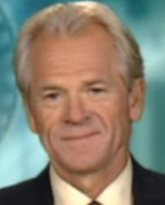 CNBC contributor, professor, author of The Coming China Wars. Born in Cambridge, Mass. B.A., Tufts University, 1972. Master's of Public Administration, Harvard, 1979; Ph.D., Economics, Harvard, 1986. Professor, University of California-Irvine. Spent 3 years in Peace Corps in Thailand, served as policy analyst for U.S. Department of Energy, professor of economics and public policy in University of California system since 1988. Narrowly lost independent bid for San Diego mayor in 1992 to Susan Golding, endorsed by Sierra Club but not L.A. Times. Founder of Platinum Capital Management. Active public speaker, says speeches involve "a very active engagement of the audience using a state of the art 'audience response system'." Occasional guest of Larry Kudlow.
Andrea Tantaros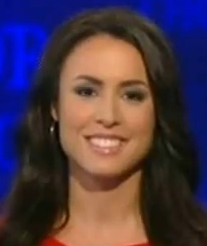 High-level political operative, media strategist, Fox News regular. Native of Allentown, Pa. Mother an active Republican, father a "swing voter." Graduate of Lehigh University, 2001, and The Université de Paris. Member of Alpha Phi fraternity. Production intern for CNN's "Crossfire" before becoming press secretary for Massachusetts Gov. Bill Weld and Judge Jeanine Pirro. VP, Sloane and Company, specializing in crisis management. Speaks Spanish, French and Greek. Lives in New York City.
Jeff Kilburg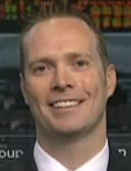 CME pundit known for playing center for Lou Holtz's Fightin' Irish. Prep football star at Maine South High School, Park Ridge, Ill. (also attended by Dave Butz and older brother Dan Kilburg), also pitched for baseball team. Recruited at 6-4, 250, strongest player on team, benched 330 and squatted 440; ACT qualified as freshman. Business major, University of Notre Dame, 1997; 4-year athletic scholarship (also recruited by Georgia). Head Trader, Kilburg Capital, since 1999. Senior Development Director, Treasury Curve, since 2009. Attended former Irish quarterback Ron Powlus' wedding. Nicknamed "Killir."
John Kilduff

CNBC contributor; frequent go-to guy on oil. B.S., St. Bonaventure, J.D., Fordham. Worked for ABN AMRO, Metallgesellschaft, Lehman Brothers, Fimat USA before becoming VP and co-Head of MF Global in 2007. Left MF Global in October 2009 to co-found Round Earth Capital hedge fund with Marcelo Dorea. Since June 2010, has been introduced on CNBC as working for Again Capital LLC. Donated $2,300 to Hillary Clinton campaign, March 2008. Member of New York bar.
Padmasree Warrior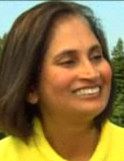 Chief Technology Officer, Cisco; formerly Motorola. Born 1961, Vijayawada, Andhra Pradesh, India. Bachelor's in chemical engineering, Indian Institute of Technology, Delhi, 1982. Master's in chemical engineering, Cornell, 1984. Joined Motorola, 1984. Jumped to Cisco, 2007. Met future husband Mohandas Warrior (now CEO of Alfalight Inc.) at age 17 at IIT. Likes P.G. Wodehouse books. Son Karna. (Padmasree Warrior Twitter.)
Peter Beinart
Journalist, political analyst, author. Born in Cambridge, Mass., 1971, son of Doreen and Julian Beinart. Attended Buckingham Browne and Nichols School, Cambridge. B.A., History and Poli Sci, Yale, 1993. Rhodes Scholar, University College, Oxford, M. Phil in International Relations. Author of The Good Fight: Why Liberals—and Only Liberals—Can Win the War on Terror and Make America Great Again, 2006. New Republic editor, 1999-2006. Married Diana Robin Hartstein, a lawyer, Oct. 25, 2003.
Chris Thornberg
Premier California economic forecaster; principal, Beacon Economics, L.A. Native of upstate New York. B.S., Business Administration, SUNY-Buffalo, 1989. Ph.D., Business Economics, UCLA Anderson School, 1997. Serves on advisory board of Paulson & Co. Has taught at Clemson, UC-San Diego, and in Thailand. Speaking fee ranges from $10,001-$15,000 per 90-minute session, plus travel expenses. Referred to Intel founder Andrew Grove as "an idiot" for promoting tax on products made overseas.
Addison Armstrong

Oil expert, CNBC contributor. Degree from Columbia University. A commodity trader and expert who is now director of market research at Tradition Energy, where he deals in futures, options and over-the-counter swaps. Began career at AIG Trading. Moved to Sempra Energy Trading, performing business development activities including retail energy marketing and base metals trading. Became managing director at ADM Investor Services. Also has been TV producer for NBC, BBC and Reuters.
Jack Bouroudjian
Exchange insider, CNBC contributor. Frequently comments from CME on "Squawk Box;" also has been regular on Bloomberg TV. Grew up in Chicago's Rogers Park neighborhood. Graduate of Loyola University (Chicago, also attended by Bob Newhart, Bill Rancic, Sara Lee Chairman and CEO Brenda Barnes), liberal arts major. CEO of Index Futures Group; chairman of Capital Markets Technologies. Member of CME since 1987. Twenty-plus years in futures industry, starting from floor runner to president of a futures commission merchant. Has worked for Nikko Securities, Credit Agricole and Commerzbank. Was principal at Brewer Investment Group from 2003 until 2008. Wife Donna a nurse, children Robert and Emily. Parents were from Armenian Quarter of Jerusalem. Professes to be a Republican. Given name is Hagop. Wears "GOP" as floor badge.
Lynn Tilton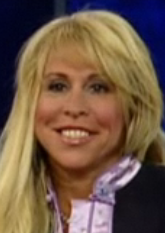 CNBC contributor. Born in the Bronx. B.A., American Studies, Yale. M.B.A., Finance, Columbia. Only candidate in Yale graduating class accepted to Morgan Stanley's analyst program, 1981. Left in 1983, worked for Goldman Sachs and Merrill Lynch in 1980s. Also had stints at Kidder Peabody, Oppenheimer, M.J. Whitman, Amroc, Papillon Partners and Long Drive Management Trust before founding Patriarch Partners, a "vertically integrated distressed private equity firm," in 2000. Chairman and CEO of MD Helicopters Inc. Married high school sweetheart at 20 in junior year at Yale; later divorced. At 25, was single mother of 2-year-old Carly Jade. Nationally ranked tennis player as teenager. Has donated to Joseph Lieberman, Hillary Clinton, Rep. Trent Franks, former N.C. Rep. Robert "Robin" Hayes and 2010 Arizona candidate for Congress Robert Lincoln Charles. Known for glamor and sex appeal, said to be "well recognized by TV and print media alike for her modern day industrialist efforts to rebuild America." Says "I always show cleavage. You've got to give men what they want."
Catherine Rampell
Editor, New York Times Economix blog. From Palm Beach, Fla. Anthropology major, Princeton, 2007. Interned at Washington Post, 2007, said to be the 1st intern to write a Page 1 story for USA Today. Admitted supporting Barack Obama, March 2007.
MeMe Roth
Junk food pundit. Journalism degree, University of Georgia. Lists stints at Philips Electronics, IBM, Internet startups. Served as VP for Edelman Public Relations and Ogilvy Public Relations, also PR head for General Electric division GEIS during Jack Welch reign. Handled publicity for Nobel laureate gathering in Petra, Jordan, in 2006. Encourages brides to marry at healthy weight and stay that way. Qualifications questioned by blogger. Told "Nightline" she tries to eat 1,300 calories a day. Founded National Action Against Obesity. Married, mother of 2.
Stefan Abrams
Super-steady investor. A.B., magna cum laude from Harvard College, M.B.A. from Harvard Business School. Managing partner, Bryden-Abrams Investing Management, a firm he formed with two sons in 2006. Originally spent 20 years as general partner and chief investment strategist of the international department of Oppenheimer & Co., then was a managing director at Kidder Peabody. From 1986 to 2006 he guided investment strategy of Trust Co. of the West as managing director and is still a senior adviser to the firm. Gave to Geraldine Ferraro Senate campaign in 1998, also has contributed to Sen. Joe Biden and President George W. Bush, according to FEC. A regular guest of Larry Kudlow known for low-key style and favoring defense and industrial stocks.
Peter Morici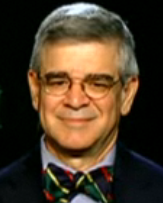 Professor of International Business, Maryland, since 1995. B.S., SUNY-College at Plattsburgh, 1970; M.A., SUNY, 1971, Ph.D., Economics, SUNY-Albany, 1974. Taught at Augsburg College and University of Maine. Previously member of Economic Strategy Institute and the National Planning Association. Testified to Senate panel, Nov. 18, 2008, evaluating Detroit automakers' plea for financial assistance, telling senators, "I'm skeptical that you'll get it back ... And it's no disrespect to these fine gentlemen." Speaker fee ranges from $10,000 to $30,000 (West Coast). In June 2010 paid tribute to late SUNY-College of Plattsburgh Professor Francis Bethlen, writing, "After 40 years (I) still quote Dr. Bethlen to my students and children."
Debbie Weinswig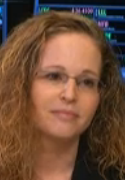 Citigroup managing director; CNBC regular go-to retail analyst. B.S., Accounting, Indiana University, CPA. MBA, finance, University of Chicago. Joined global strategy team at Morgan Stanley with responsibility for Competitive Edge fund, then covered supermarkets and drugstores at Bear Stearns. Joined Citigroup March 19, 2002. On board of directors of Dignity U Wear, whose goal is to "positively impact the lives of children and their families in need by providing brand new clothing." With Max Kahn, made donation between $1,000-$2,499 to Facing History and Ourselves, a group that "combats racism, antisemitism and prejudice and nurtures democracy through education programs worldwide." Also gave $250 to the Jeremy Perelman fundraiser, Team BBBS NYC Half Marathon, March 2012.
Michael Crofton
President and CEO, The Philadelphia Trust Co. Long Island native. B.S., Accounting and Finance, 1983, Lehigh University, Bethlehem, Pa. Had stints at 2 muni bond houses, then VP of United States Trust Co.. Became VP and Senior Portfolio Manager of Rittenhouse Financial Services. Says "The GARP (Growth At a Reasonable Price) style tends to beat the market over a very long period of time." Has donated to George Allen, Arlen Specter, Steve Forbes, Rick Santorum, Lindsey Graham, Michael Fitzpatrick, Stewart Greenleaf, Pat Buchanan, Bush-Cheney. Started Philadelphia Trust Co. in 1999. Resides in Laverock, Pa., with wife and 5 children. Wears bow tie.
David Kotok
CNBC contributor since 2007; CIO of Cumberland Advisors. B.S., Economics, from Wharton; M.S. in Organizational Dynamics, University of Pennsylvania, Masters in Philosophy, University of Pennsylvania, 2007, wrote paper, "Some Observations About Japan's Zero Interest Rate Policy and the Yen Carry Trade." Co-founded in 1973 Cumberland Advisors (based in Sarasota, Fla., with office in Vineland, N.J.), is chairman. FEC lists numerous donations to Cong. Frank Lobiondo (R-N.J.), New Jersey Republican state Sen. Thomas H. Kean Jr., plus Bush-Cheney in 2003. Described by Barry Ritholtz as "breath of sanity amongst the professional hucksters and charlatans" on business television. Hosts annual Maine fishing trip.
Mark Mahaney
Citigroup Internet analyst. B.A., Amherst College, 1987. M.A., Johns Hopkins School of Advanced International Studies, 1990. M.B.A., Wharton, 1996. Worked for Deloitte & Touche, State Department, U.S. Senate, Galleon Capital, Morgan Stanley before joining Citigroup. Lives in Contra Costa County, California, with wife Patricia and 4 sons. Active in National Down Syndrome Society and Cure Autism Now.
Jerry Bowyer
CNBC contributor, frequent Larry Kudlow guest; Chief Economist, Benchmark Financial Network of Pittsburgh. Born 1962 (per Wikipedia), attended Robert Morris University (also attended by Hank Fraley and Kevin Colbert) in suburban Pittsburgh. Originally an auditor and tax accountant for Arthur Andersen, founded Allegheny Institute think tank. Credited for promoting privatization in Allegheny County, Pa. Host of numerous radio shows and TV programs, with capitalism/conservative/Christian emphasis; consulted with Bush White House. Lives in Boston, Pa., with wife, Susan, and seven children. Vestryman and reader in the Episcopal Church.
Robert Pavlik
Chief Market Strategist, Banyan Partners. B.S., Finance, Central Connecticut State University, New Britain, Conn. (also attended by Mike Sherman, Richard Grieco, Dave Campo, Kenny Johnson, Scott Pioli); MBA, University of Bridgeport (also attended by Manute Bol and Fred DeLuca). Started in 1987 with Laidlaw, Adams & Peck; was senior analyst for Borders Group, VP and trader with Matrix Capital Group. Joined Oaktree Asset Management in 1999; Oaktree purchased by Banyan in February 2009.
Warren Buffett
World's greatest investor; net worth $50 billion, 2011, per Forbes. Born Aug. 30, 1930, Omaha, Neb. Attended Wharton, 1947-49, transferred to University of Nebraska and earned a B.S. in 1950. Earned M.S. in economics in 1951 from Columbia, where famed securities experts Benjamin Graham and David Dodd taught. Son of a stockbroker. Filed first income tax return at age 13. At age 15, was placing pinball machines in barber shops. After Columbia, worked as a broker and taught investing courses. In mid-1950s, worked for Benjamin Graham and began accumulating partnerships. Millionaire in 1962 at age 32. Acquired Berkshire Hathaway through various partnerships in 1965. Began writing letters to shareholders in 1970. Cracked Forbes 400 in 1979 with reported $620 million. Became fixture at the top of "world's richest" list and dethroned Bill Gates in 2008. Has recently opened up more of his business life to CNBC coverage. Hosted fund-raisers for Clinton and Obama but didn't endorse; headlined Obama fund-raiser in July 2008. Married Susan Thompson in 1952 at age 22; three children. Separated in 1977; she died in 2004. Married longtime companion Astrid Menks in 2006. Avid bridge player. (Warren Buffett Wikipedia.)