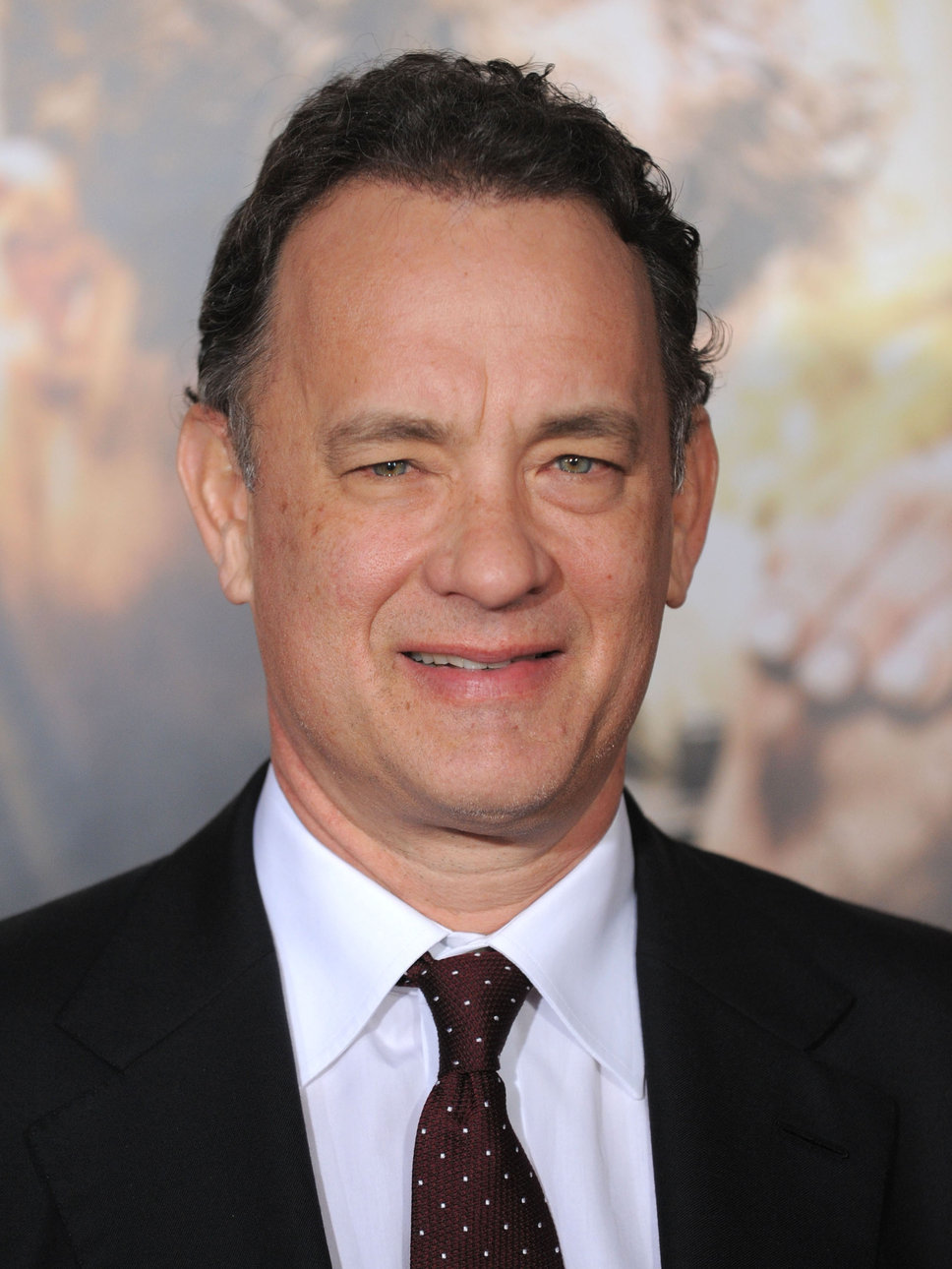 "I'm picking Clint Eastwood, Hanks, Rickey Henderson and M.C. Hammer. (Tupac lived in Marin.)"
Tom Hanks on Raiders: "You cannot take the Silver and Black, put them in an air-conditioned dome in the desert, make them play on artificial turf within a stone's throw of the fountains of Caesar's Palace, and call them the Raiders. "Here's the thing I don't quite understand. And I'm not trying to — this isn't one of the (many) causes I'm fighting for. I'm just thinking as a fan: It's a billion-dollar industry, they have billion-dollar TV contracts. All the owners are billionaires. And yet when they want to build a stadium they're going to use for 10 weeks out of the year, they expect the city taxpayers to buy the building. ... I must say I hate that frigging DH rule. I always have, ever since that bastard Charlie Finley installed it. We're not proud of that over on the other side of the East Bay"
"What I was requesting, what we were requesting, was to hear from the directors themselves ... why they should remain on the board. And what we saw was that the directors are not independent and they are just a mouthpiece for (CEO) Tim Sloan and the executives"
"A man driving a light green SUV pulled up next to them and flashed 'gang signs' with his hands, police said. The victim responded to the man, laughing and waving back at him"
"Not a lot of people can say that they were the No. 1 draft choice, good, bad or indifferent. I really feel like regardless of what anybody ever says about me, I've made my mark. I've walked on the moon, so to speak, and no one can ever take that away"
"Instinctively knew the right thing to do. I applaud his decision"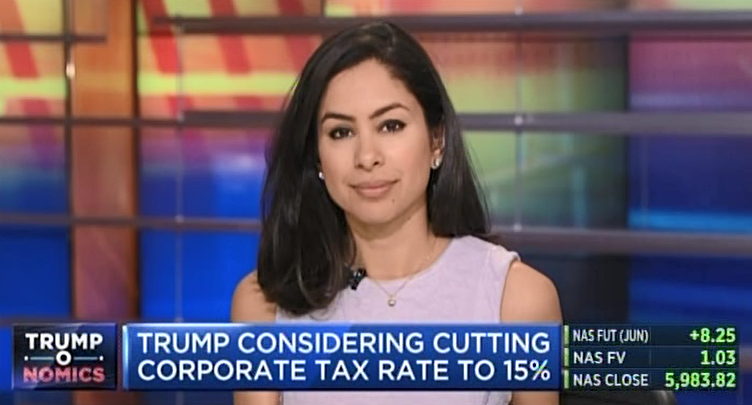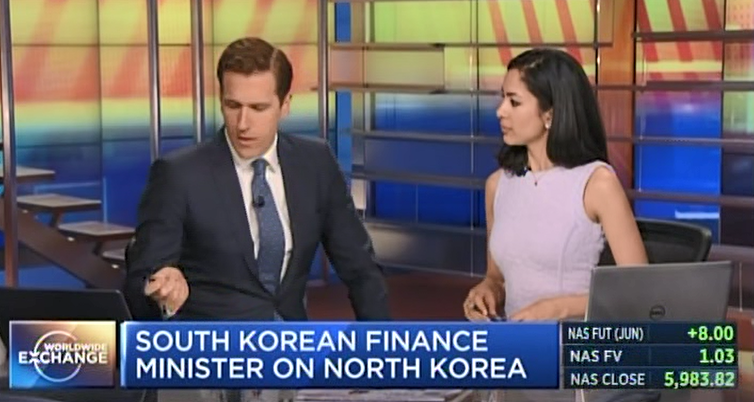 Seema Mody scorching
New outfit for early-morning appearance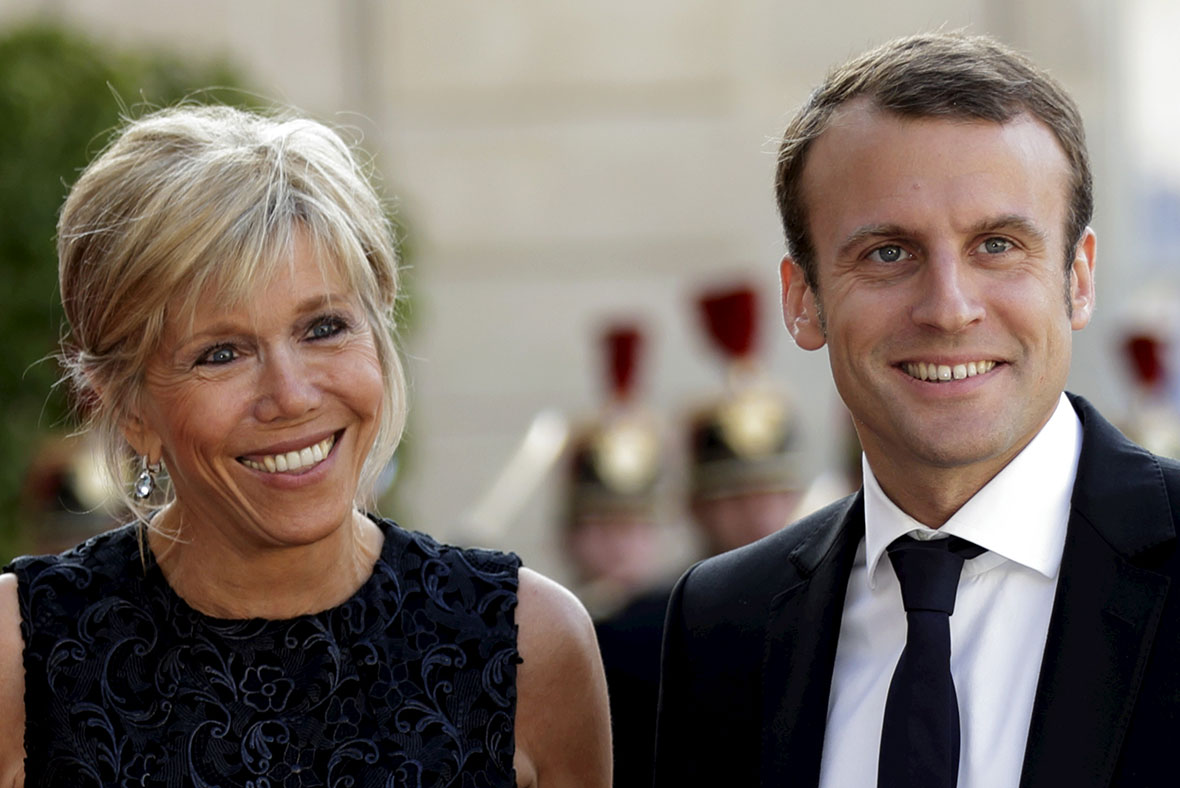 Paper: "The two first met when Macron was 15 years old at the high school in Amiens where then-Brigitte Trogneux taught a French and a theater class"
"If all the dude does is make China free up their currency, he will go down in history as an important president"
Building renter: "My landlord knows that the value of the Trump brand has eroded"
$65,800 is "very low," while $39,500 is "extremely low"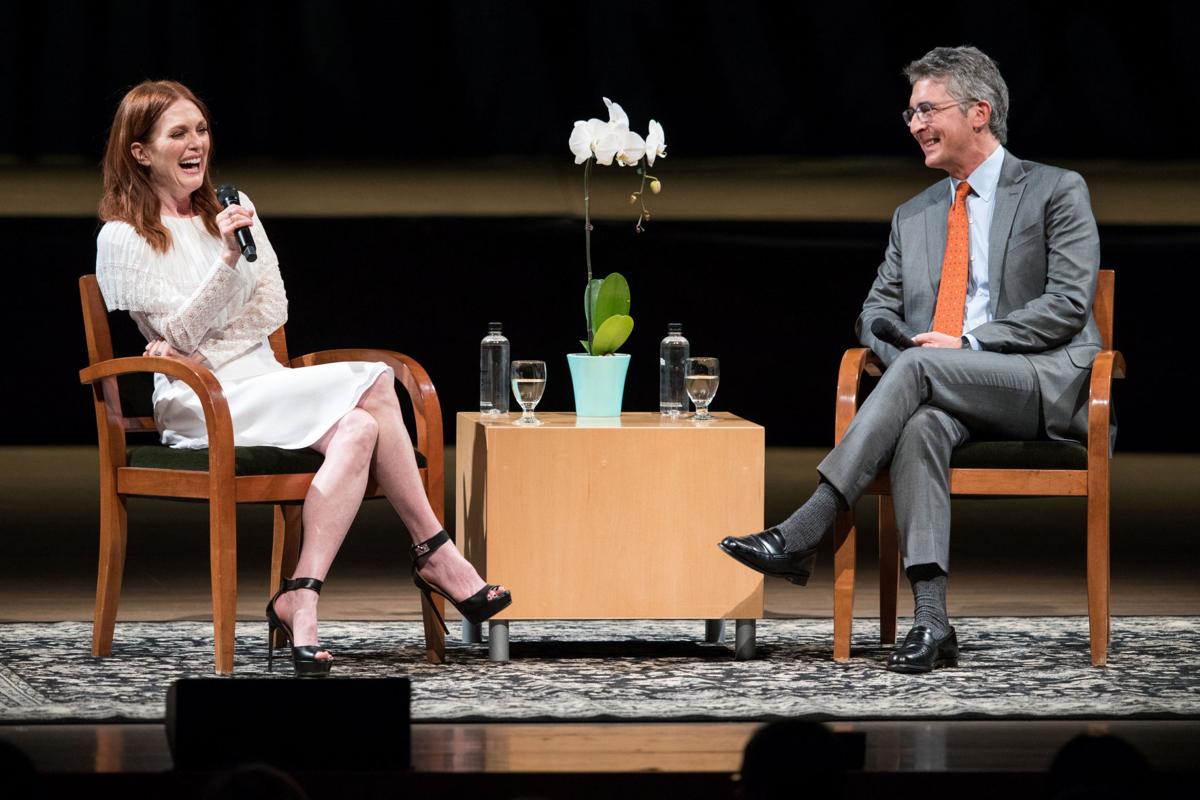 Early career: "I could not book a movie. I was like, a movie career is not going to happen for me. Movies in the '80s were, they were doing things in the '80s like, what's that one with Mel Gibson and Danny Glover? 'Lethal Weapon.' Those were the years, '80s movies were like that"
"Boogie Nights": "I met Paul (Thomas Anderson) at a party. A friend of mine said, 'This guy wants to meet you, this young director. He's got a script for you.' He was 26, and we had this conversation, and he's like, 'You're going to be in my movie, man'"

"Deep, rich, and power-packed, cabernet has plenty of appeal. It's the ultimate meat wine, the mainstay of auctions, and at the top of the heap when it comes to red wines that age and age and age"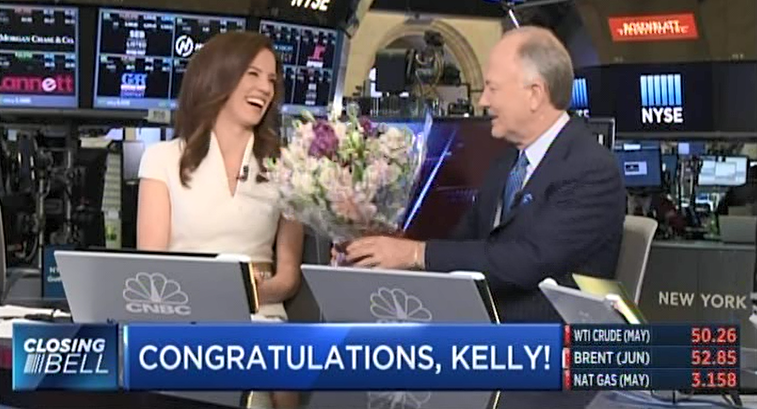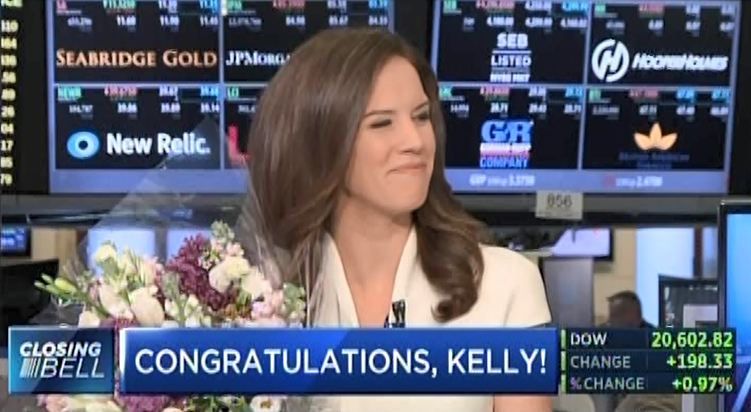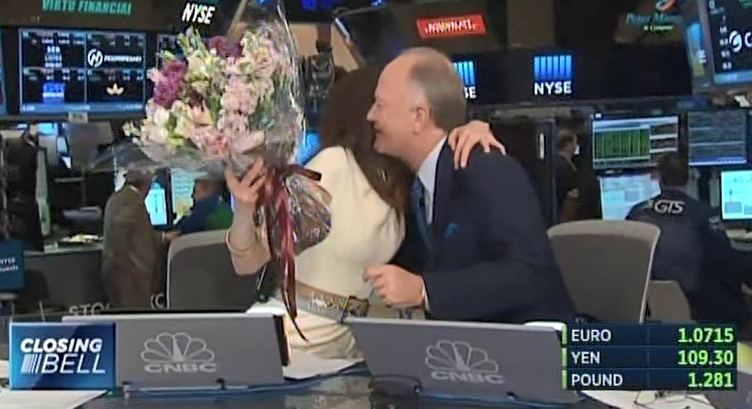 Kelly's getting married! Flowers on 'Closing Bell'
Nuptials on Saturday
Bill: "I only found out myself last hour ... you guys are a match made in heaven"
Kelly: "This is so nice ... This is beautiful. I feel like everybody watching has sort of seen me grow up in many ways, so, thank you all for being part of the journey … I love working down here by the way. These guys, and gals, are fantastic ..."
Usually cost about 75% less than the retail price of printed versions
"I swear to you, no one will ever know. It will be just between you and me. Jack Barry won't know and Dan Enright won't, either. Stempel won't know — I've got a way to handle that. The sponsors won't know — anyway, they'll be so happy they won't give a damn. And the audience will never know, because I won't tell them, and you won't, either"
1-bedroom, 2-bath bungalow went on market for $495,000, sells for $755,000
Interest: "At least 200 people came through. There was a little boy down the street who opened up a lemonade stand and was selling lemonade, popcorn and cookies to all the people coming to the open house"
Condition: "It's quite hysterical. Everything is dilapidated ... The only thing that's livable is the bathroom"
Report: "Fabio believed that one cause of the burglary spree was California's early release programs that allow convicted felons to be released before they have served their full sentences"
LAPD: "It's usually a lone individual trying to service their addiction. This is different. This is organized crime"
34 players show up; star quarterback had "family matters"
Defensive tackle: "I have 3 daughters. I wouldn't spend time away from my family to shake the hand of a guy I wouldn't want to meet with or talk to"
Tweets: "No school accepting public funds can ban free speech. ... Instructing Berkeley student group to spare no expense in renting my speaking venue — part of my legal damages: ... I acceded to Berkeley's every silly demand (never made of lib speakers). Called their bluff & they canceled anyway"
National security rationale: "Long-term impact on the supply chain"
Blount, Bettis, Franco, Greene, Tomlin, Kraft, Jerry Jones, Obama, John Kerry on hand
"Incredibly sorry" for the "insensitive" subject line
University declines to say if he'll be back in the fall
"Great friend" and a "championship-caliber good man"
"He explained that his girlfriend has been gone for 'so long,' and he 'has needs'"
Paper: "A police forensic examiner has been unable to access the lifeguard's iPhone because it is locked with a personal-identification number, prosecutors say"
Wrote 2 episodes for "All in the Family," including "Gloria's Boyfriend"
"Because it's how you get better. You look at the acting"
Advice: "You don't get better by waiting for the phone to ring"
At home: "We have a great grill and we like to cook, watch PBS news, read the New York Times over coffee. And just take walks. … And he also discovered when we got married that you can make your own pasta sauce, not out of a jar. So now he refused to eat pasta sauce out of a jar. So he's always experimenting with his own sauce"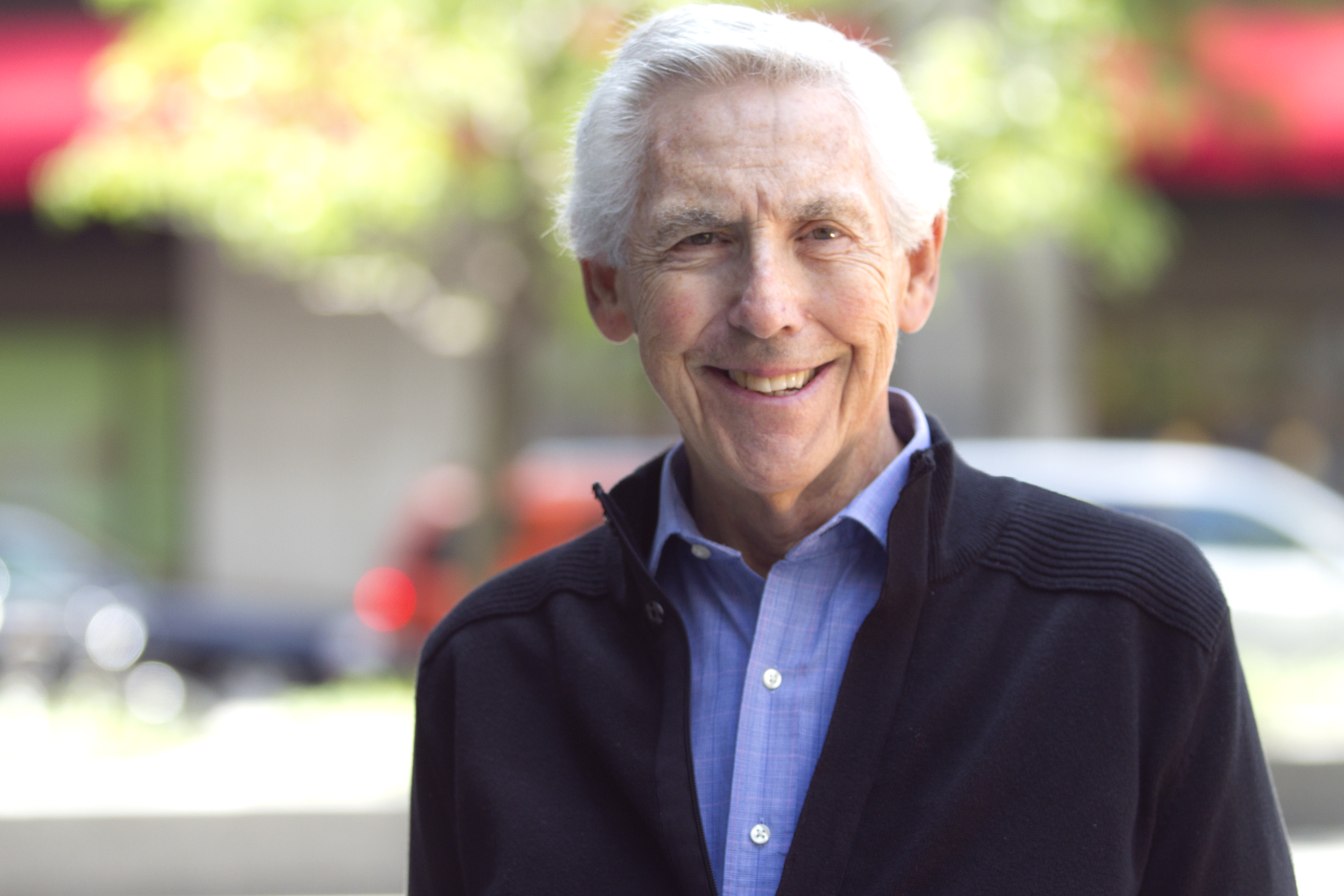 Kroc: "We never would have made it without your help. We were immature amateurs with virtually no friends"
Legacy: Claimed to coin term "trust strategists"
"The huge crowd of people following them around, that's what destroyed them and made it impossible for Garcia to have a life. You know, he couldn't go to the store. To me, that was a tragedy. It looked very lonely"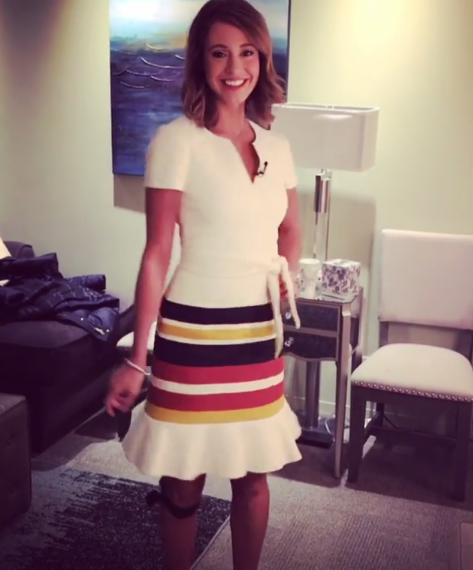 Viewer comments: "You are so cute I can't stand it!"
Duquesne graduate majored in accounting
Began running club in late '60s, hired Chuck Noll, Bill Nunn, Bill Cowher
Spearheaded adoption of Rooney Rule for hiring of minority coaches
Accomplishments: "Keeping the team in Pittsburgh and being as viable as we've been"
Cowher: "He was like a father, a friend, a mentor, a boss who inspired others around him. He was a people person and he never forgot where he came from ... That's him, that's Pittsburgh"
Scorsese: "By the time we met, he had already made film history with Rainer Werner Fassbinder, and I revered him. He was a lovely human being, and he always had a warm smile for even the toughest situations — anyone who knew him will remember his smile. We started working together in the '80s, during a low ebb in my career. And it was Michael who really gave me back my sense of excitement in making movies"
"Killed within 2 hours of the couple watching the film on Feb. 28"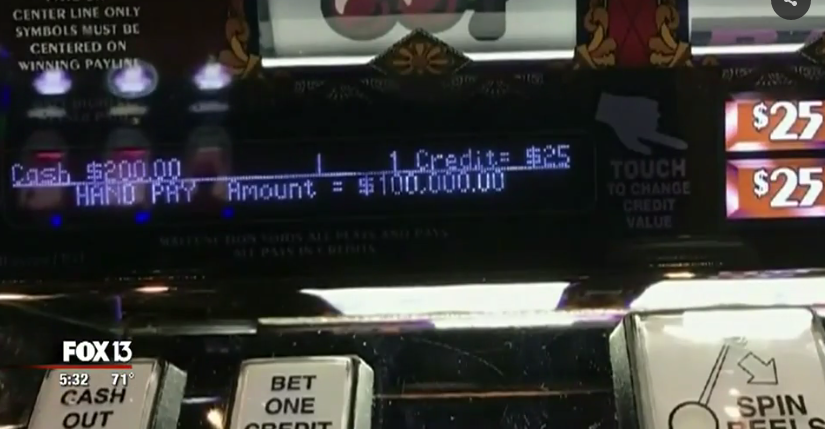 His $50 in the machine, asked woman to push "for good luck"
"Navarro wound up leaving the casino with a check for $50,000 and another $50,000 in cash"
Flipped on its side, landed onto most of another vehicle
Suing Live Nation
Attorney: Says personal injury lawyers "take a little flak"
"Over 2 hours of unfettered, overwhelming transcendence"
"You probably shouldn't quit your job and follow Radiohead on tour for the rest of the year. But what would be better?"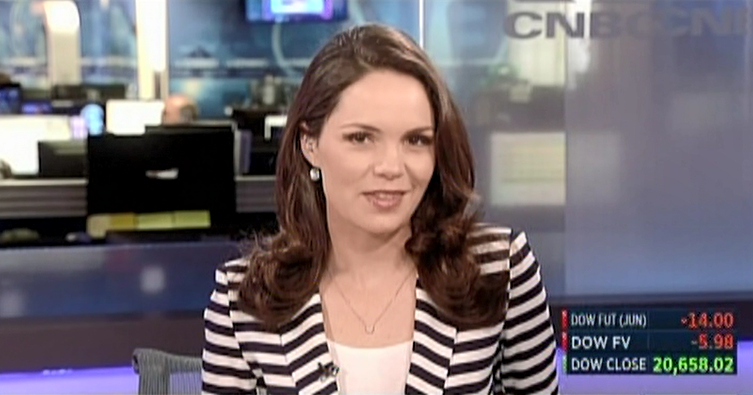 CNBC's gorjus Carolin Roth stuns in stripes
Devastating morning on "Street Signs"
"The independent practice learned of the breach in March from DataBreaches.net, a website that tracks and reports on such hacking … The site detailed alarming specifics about the breach, based on a March 18 ad reportedly posted by an individual seeking to sell the patient data for at least $10,000. The seller claimed to possess not only patient names, addresses and Social Security numbers, but also highly sensitive medical histories, including substance abuse and psychiatric evaluations, as well as clinician notes from therapy sessions, 'sometimes spanning hundreds of sessions over years'"
"After a brief argument, the female suspect produced a knife and cut the male victim in the arm"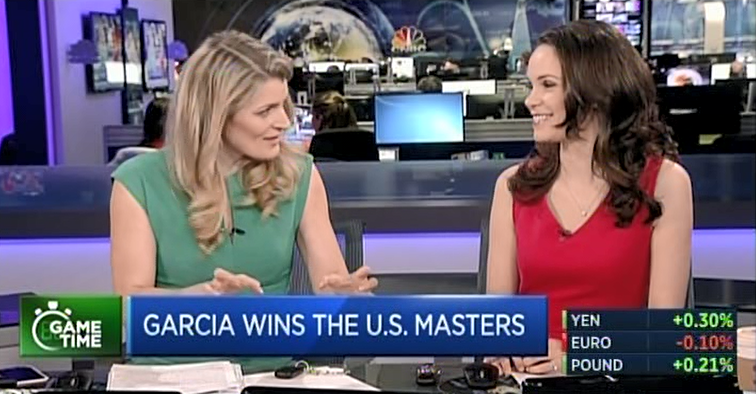 Ultra-cute Masters chatter on European 'Street Signs'
Louisa: "Apparently Seve is only 1 of 3 golfers known just by their first name, Arnie, Tiger."
Carolin: "Wow. Congratulations. I wish I knew more about golf. I simply don't. I don't know how significant this is; I'm guessing it must be"
Louisa: "My golfing friends tell me it's very significant"
"Multipart or limited series are not eligible for awards consideration"
"While the film received numerous awards, there were those in the doc community who questioned whether it should have been treated as a film, rather than a TV series, for awards purposes"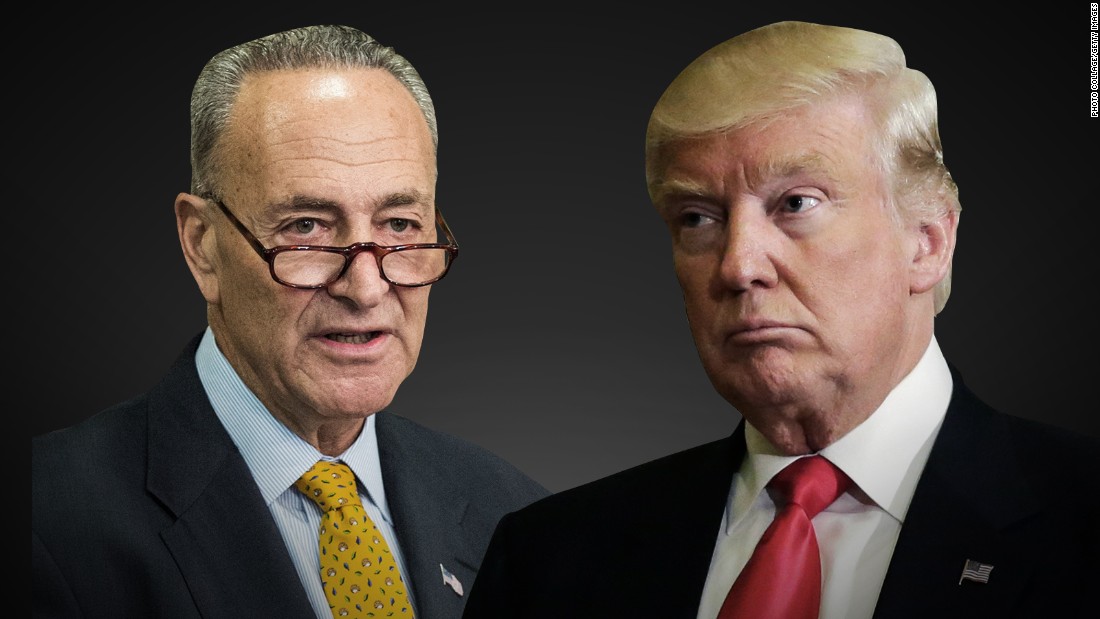 "Making sure Assad knows that when he commits such despicable atrocities he will pay a price is the right thing to do"
Markets: Oil jumps 2% on word of strikes
Cinema manager hadn't "experienced anything like it before"
"Just half an hour late at 4:30 p.m. on July 18, 1982, and for a mere 13 George Washingtons, the Dead kicked off their first Ventura show with 'New Minglewood Blues.' There was something like 10,000 people on acid and 4 cops, but by the last show on June 14, 1987, the demographics had changed dramatically to 4 people on acid and 10,000 cops, with too many of Ventura's finest acting the part of the unwelcome wagon, writing people up for jaywalking"
Gorjus Ylan Mui in Florida
Hair back in Palm Beach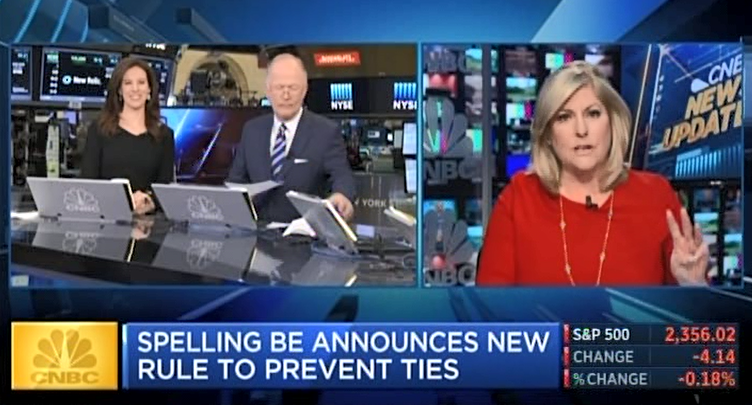 CNBC unable to correctly spell 'Spelling Bee'
Kelly Evans once tried to put an "a" in "herringbone"
1 of 4 to pick North Carolina, bests Joe Kernen; Sara Eisen finishes 13th
$50 million for 1 year, said to be 5 times Twitter's 2016 price
Lawyer: "A total whitewash and abdication of judicial responsibility"
Lethal dose of heroin while aboard yacht
"Anthony is a rogue force of nature. Each phase of his Google career he had a separate company doing exactly the same work"
Paper: "The victim had initially told police that a black SUV pulled up in the alley with 4 male occupants, and one of them opened fire, police said"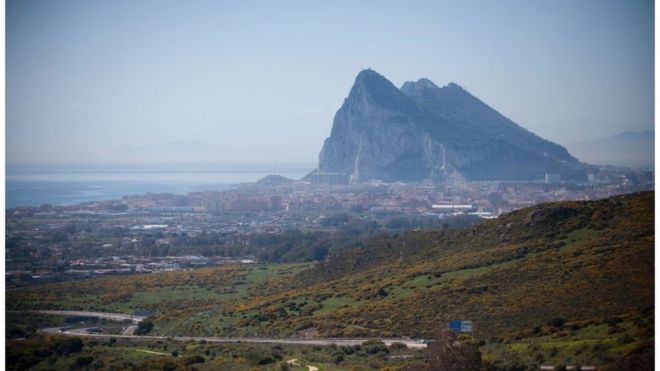 "The sovereignty of Gibraltar is unchanged and is not going to change, and cannot conceivably change without the express support and consent of the people of Gibraltar and the United Kingdom, and that is not going to change"
EU draft: "After the United Kingdom leaves the Union, no agreement between the EU and the United Kingdom may apply to the territory of Gibraltar without the agreement between the Kingdom of Spain and the United Kingdom"
Deja vu? "Another woman prime minister sent a task force halfway across the world to protect another small group of British people against another Spanish-speaking country"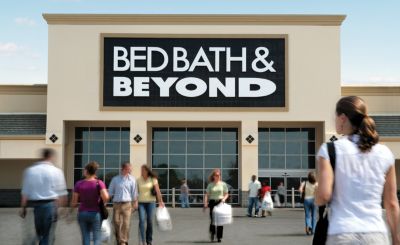 "No longer carrying Trump merchandise"
Oil's biggest weekly gain of the year
"Sadly, defrauders have become very creative over the years and occasionally one of them slips through the net"
ID: Website was registered to "william sonoma"
Legit seller: "If you're in e-commerce today, fraud is an everyday thing"
Tied up, shot, fell from 5th-floor apartment balcony
Yale made 3.4%; Middle Tennessee State University posted 5.5% loss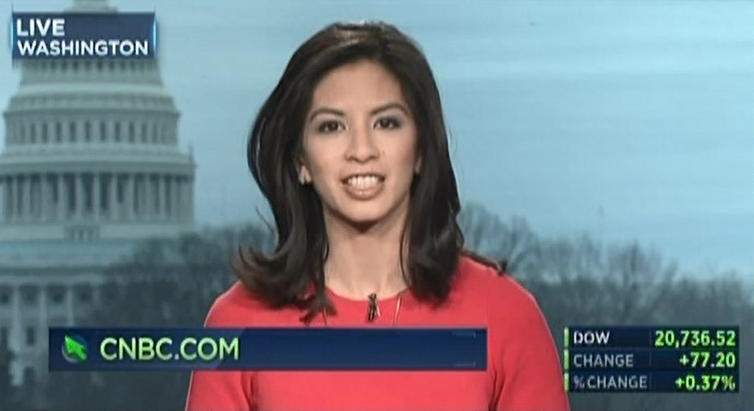 Gorjus Ylan Mui in red
Nifty report on NAFTA
"In retrospect, we misjudged the prior management team and this contributed to our loss"
Atlanta name-calling: "Chicken sh--" and "candy asses"
"I usually gain around 10-20,000 followers daily through cross promotion when I have time outside of school and sports to work on my business. My growth depends on how good my content is and how much I'm promoting"
"What I understand she did is the equivalent of throwing it all on black in Vegas. She just kept telling me I was going to make my money back, but it was dropping by hundreds of thousands"
Antics: "While facing lawyer during a deposition, she inched a binder and papers across the table in an attempt to knock over the lawyer's water and coffee, he said"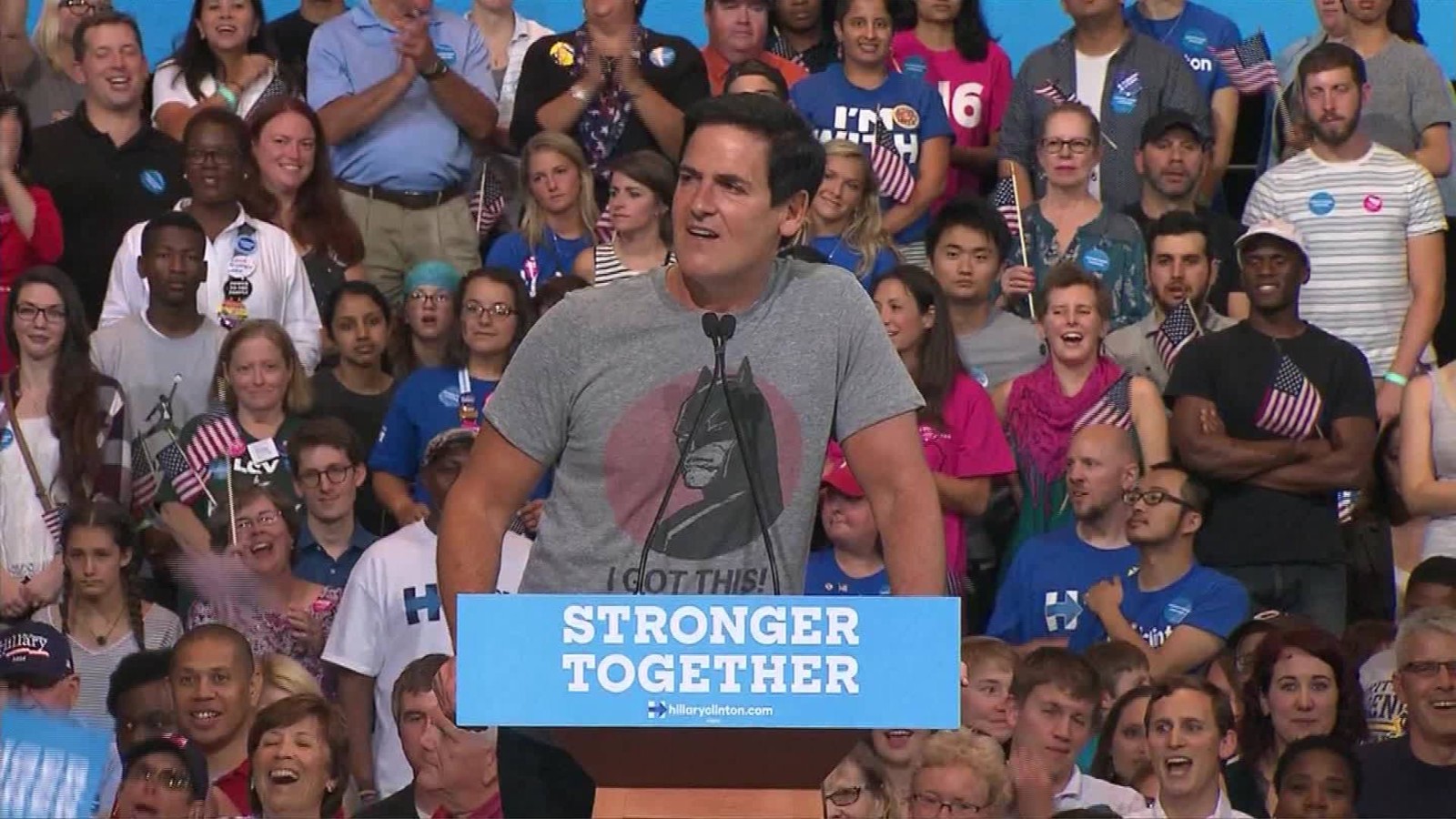 "I believe that, given we all face the exact same genetic and wrong place, wrong time risks, coverage of most chronic and life-threatening illnesses or injuries should be a right"
"Blatant examples of taking advantage of a tenure system"
"Started getting in trouble with the law in 1994 ... convicted of several crimes throughout his life including disorderly conduct, forgery, resisting an officer, recklessly endangering safety, illegal possession of a firearm and theft"
But: "Was an active and engaged student, and was well-liked by many students and administrators"
"As I have said many times, I respect Congresswoman Maxine Waters for being sincere in her beliefs. I said that again today on Fox & Friends calling her old school. Unfortunately, I also made a jest about her hair which was dumb. I apologize"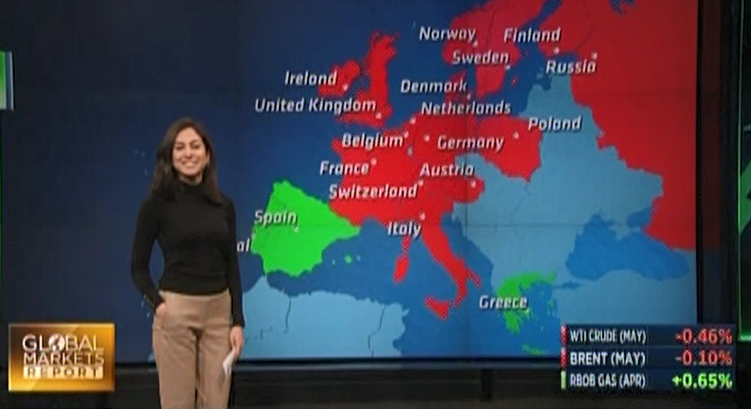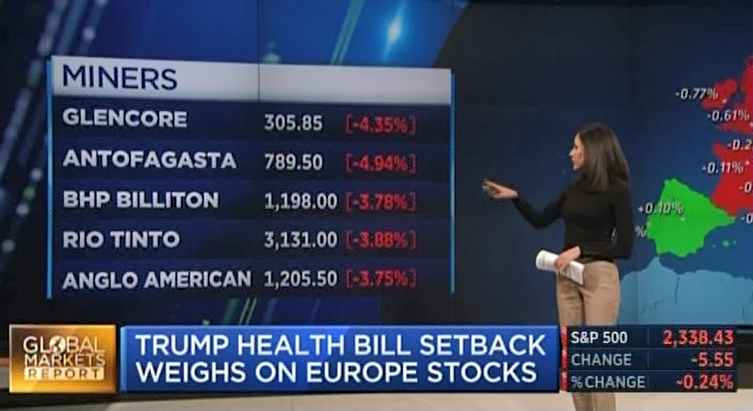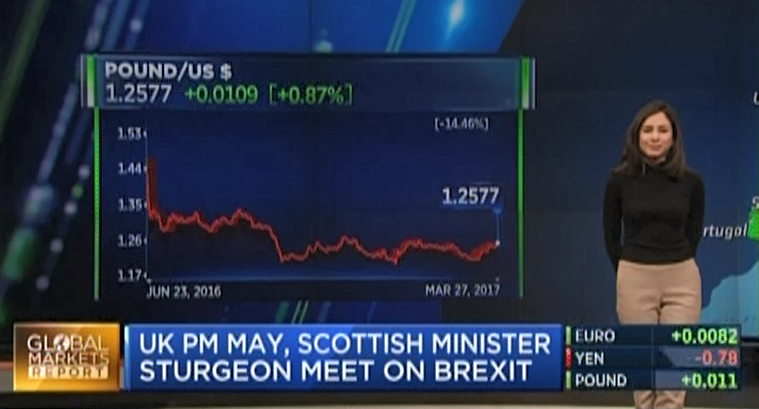 Seema Mody devastating in sweater-slacks combo
Electrifying European markets report
No one should cheer relocation to Vegas, but if city can't build a stadium in 50 years …
"Mickelson won't be called to testify because he said he'd invoke his Fifth Amendment right against self-incrimination, a defense lawyer told the judge earlier"
"He should look at the Crosby-Ironton basketball team, what they did in State, and how they made Crosby feel. The town was in an uproar. Now he turns around and gives us a black eye"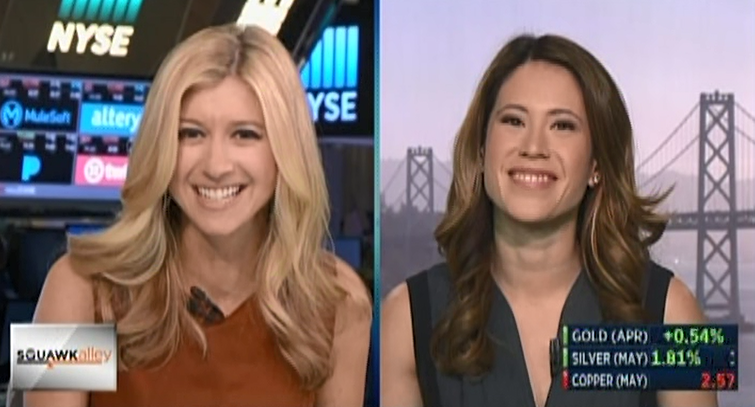 Sara Eisen & Deirdre Bosa — pair of CNBC superfoxes
Teaming up on "Squawk Alley"
Paper: "He may retain current Paramount Motion Picture Group president Marc Evans, who has the support of such talent as filmmaker Alexander Payne and Tom Cruise, or seek an outside choice"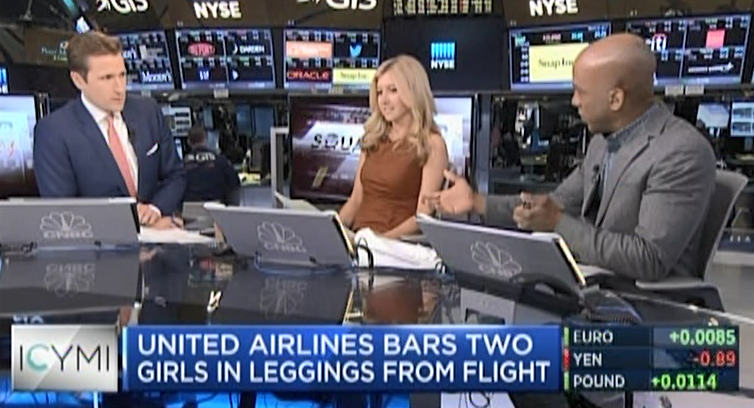 Sara Eisen complains all morning about United leggings policy
"You know I have strong feelings about this … My basic point is, sure, rules are rules. But everybody wears leggings, especially women, especially on planes, especially teenagers, it's more comfortable, this makes no sense"
Jon Fortt: "Everybody wears a lot of things though … if you want to wear your leggings on the plane … buy your ticket. If you're gonna fly on the free ticket, check the fine print … it states very clearly, no leggings"
Wilf Frost (to Fortt): "I think the issue here is that they were 10 and 11 … but either way, they've come on a free ticket, I complete agree with you"
"I was taken aback. How can you say my name is a slogan when it is not?"
Explanation: "A complaint was received outlining how some individuals interpret [the name] as misogynistic and promoting violence against women. With no way to denote that it is a family name on the plate, the department determined it was in the public's best interest to remove it from circulation"
Reax: "I've never once had anybody come up to me and say they were offended"
Dismisses comparison to famous Trump comment: "Donald Trump is a totally different person. He's ignorant. He doesn't care about anybody and I shouldn't be put in a class like him"
Apparently for $81 million; proceeds to charity
"Significantly higher values of all asset classes, post-recession"
"We're exploring several ways to make Tweetdeck even more valuable for professionals"
Kraft: "It is another example of the importance of teamwork and what can be accomplished when everyone works together"
"Bill's net worth has been flat since they separated"
"The throttle and ignition were on and the blocks were still in place ... He turned it all on and went to hand-crank it. And something happened"
"I believe that I'm a victim of entrapment ... all based on innuendo and a 14-year-old young woman who doesn't even exist ... It was a stupid thing I did, but I'm a curious person. I can tell you that if I were really out trying to find someone to have intimate relations with, it wouldn't have been with a kid"
"You've got to be real careful around here or you'll get beat up. If you don't believe what everybody believes, this is like thirties Germany"
Frank Center: "No one in Hollywood today is subjecting you or anyone else to what the Nazis imposed on Jews in the 1930s"
"We want to be very clear that we're taking decisive actions to mitigate that doubt"
"Citizens here are more demanding of corporations, and it could be that they just weren't ready to deliver. Are they just stalling so they can come into Oakland more quietly over the next few years?"
"We never have worried before, [but now] the E&O underwriters are not as bullish"
Expected to be "15 to 20 guys"
Roy Williams isn't even close
"The one piece of good news is that the disease seems to be progressing more slowly than in some patients. I've been asked if playing football caused this. I don't know for sure. But I certainly suspect it did"
"We've seen cars exchanging stuff. My employees are worried about that parking lot a lot"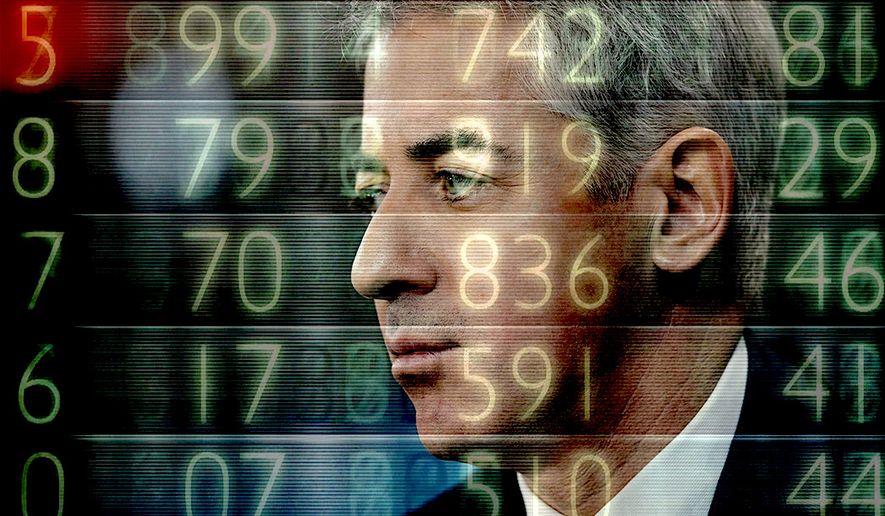 Bill: "The entire team here begged me not to participate in the film. I said, 'You know what, I like Ted.' I hadn't met him before, but he seemed earnest and honest. I said, 'Look, all I care about is, tell the truth'"
Edward Norton: "They're hustling people, and I never really thought of it much until I saw this film"
"It's very personal and really it depends on your activity level. Or if you are somewhere really hot and humid, you want to wash it just as you would with another type of clothing you would wear, but if you aren't sweating a lot and wearing for regular use, you can do it every few wears"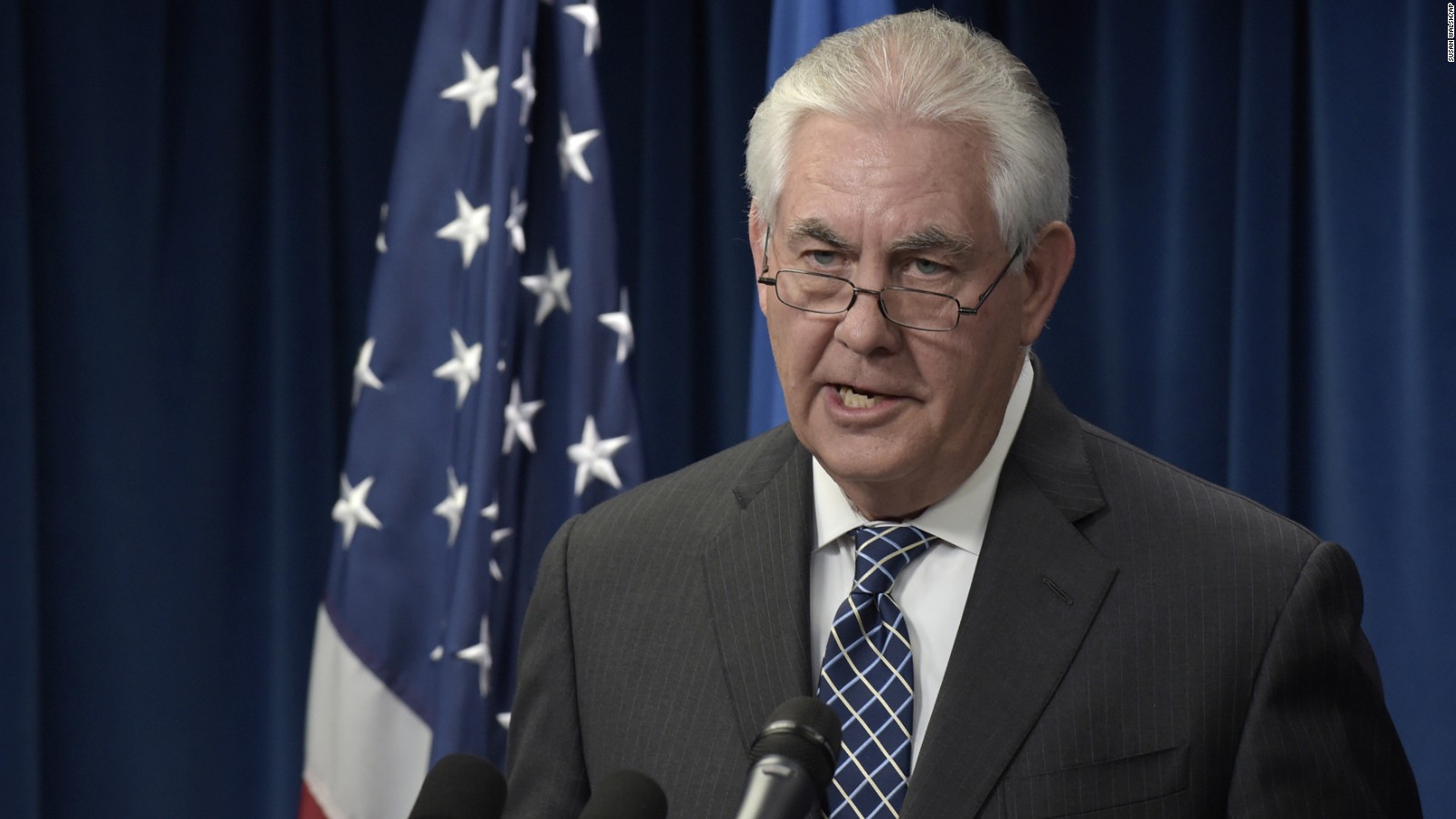 "Let me be very clear: the policy of strategic patience has ended. We are exploring a new range of security and diplomatic measures. All options are on the table"
"Lewis told me this all started over oatmeal ... started to get worked up about both of them trying to trade another inmate for oatmeal, and Lewis told him to chill out"
"Charged with vehicular homicide, criminally negligent homicide, vehicular assault, 2 counts of careless driving causing injury, reckless driving, speeding, reckless endangerment and improper passing on the left"
Also writes opinion columns for the Daily Camera
"She's so outgoing and knows everybody. She's larger than life, to be honest with you"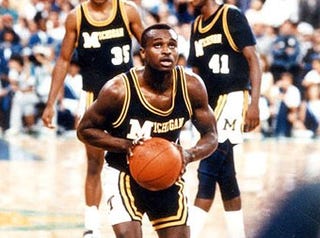 Paper: "In 2010, Robinson was found guilty on charges including bank bribery, wire fraud, conspiracy to commit bank fraud and making a false statement to a financial institution. He was sentenced to 6.5 years in prison in 2011"
"Ms. Boulder [sic] has reached out to me and asked me to use my many followers to stop people from harassing her. I am more than happy to do so. ... Though she supports @BernieSanders, I am happy to defend her from abuse. I only wish his supporters would do the same for other candidates"
"Police said Watkins had already been in the store a couple of times to buy beer"
"Every time I saw him walk into a room, you could feel a shift, as if everyone knew they were in the presence of greatness. Many like me, will always be inspired and guided by his leadership"
Pregame concert on Yawkey Way by Playing Dead
"The monarchy, starting with Kamehameha… declared Christianity the religion of Hawaii. In Christianity, if I remember the Ten Commandments correctly, thou shall have no false god before me. There are no sacred rocks in that religion"
Later: "I lashed out with my 'no sacred rocks' interview on live television. Unfortunately, I offended true practitioners of the Hawaiian culture and I would like to sincerely apologize to those people ... I won't apologize for trying to help the residents of Iao Valley and those living along our flood control. I won't apologize for using the same boulders from Iao Valley to repair our public infrastructure"
Reax: Impeachment petition circulated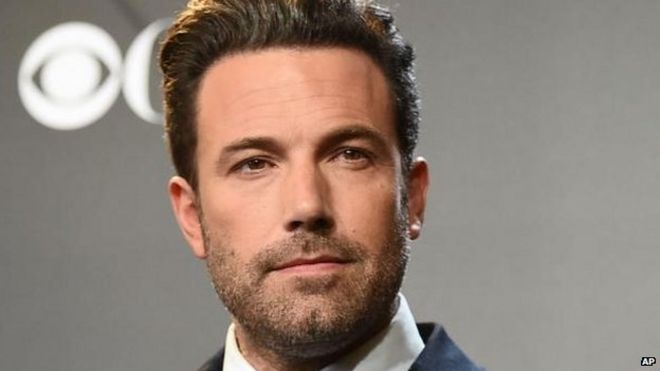 "I want to live life to the fullest and be the best father I can be"
Neighbor brings out coffee for firefighters afterward
"He's now jailed on a $25,000 bond on sexual assault charges"
Wouldn't "move the needle for Pershing Square, even if the stock doubled from here"
"Halftime Report," May 2, 2016: "This is probably the cheapest large company I've seen in my career in terms of value relative to the cash the business will generate … the phone has been ringing off the hook" from people wanting to buy parts of VRX
Clerk: "I left for 5 minutes … The guy over there at the gas station told me I could've got shot in my head, because I'm always standing outside"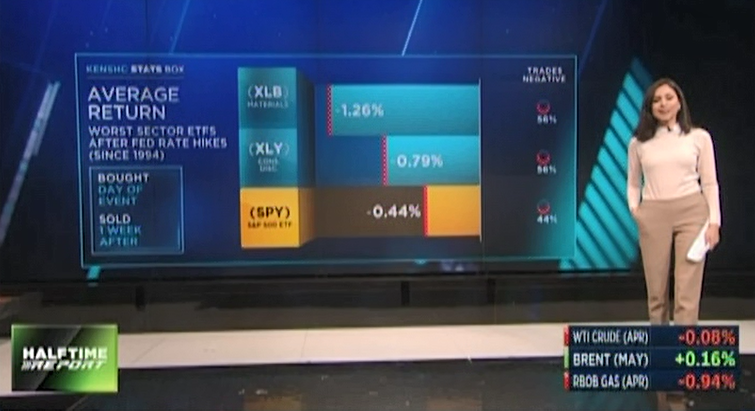 Seema Mody in slacks
Cream-beige ensemble to start the week
2 biggest breaches "in Internet history"
"We are terribly embarrassed"
Situation: "Hashtag trending on Friday after a car was stolen"
Paper: "It's the first time the council — which oversees about 75,000 real estate agents — says it has encountered this, a practice dubbed by social media experts as hashtag hijacking"
Paper: "Hosted a behind-closed-doors luncheon Friday to wine retailers … Dining on filet mignon and sharing 4 Coppola wines, the master movie maven equated wine to film because of similarity in the research, development, production, refinement and packaging departments"
Black Label Claret: "The bottle is distinguished with gold netting in order to convey its prestigious status … The imaginative, evocative packaging is certainly successful on a creative level, but people wonder: how much is it helping to sell the wine, and how do you measure that … Our sales have risen, so the packaging/wine/value combination is obviously working"
Paper: "Among the most successful" in league ... "His teams have appeared in 2 Super Bowls, winning 1, reached three AFC championship games and earned playoff berths in 7 of his 10 seasons as coach. They have not had a losing record in that time"
Reality: Still wins with previous coach's players, "outcoached" according to his quarterback, horrible record against league's doormats, huge number of player suspensions, embarrassed by his own players who post his locker-room speeches, when No. 7 retires it's 4-12 forever, the emperor's got no clothes …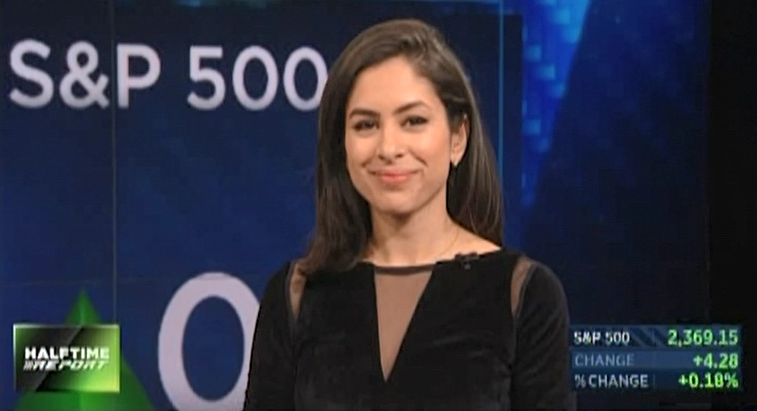 Seema Mody electrifies afternoon coverage in new black ensemble
Kensho Stats Box on fire
"Trian non denial of my @generalelectric/Immelt story: 'Trian and GE continue to work constructively together to optimize shareholder value.'"
"Theirs is a family that belongs forever imprinted in Hollywood history"
"Today is a happy day for me. 30 years [of marriage] was enough ... I'd like to not have contact with him for the rest of my life"
Don's lawyer: Still "very successful" and "finding happiness" again
"There's so much inventory, and that influx is hitting across all price points, even the studios"
Can't "rewrite the past" but not too late "to move forward"
Believed to be composed at 17
Back-to-back screenings of parts one and two
"If he was a stand-up guy, he would have spent $1 million to help our company instead of using the press to threaten spending that much on legal in defending our case against him"
Lemonis: "I'm not going to let him bully or connive people anymore"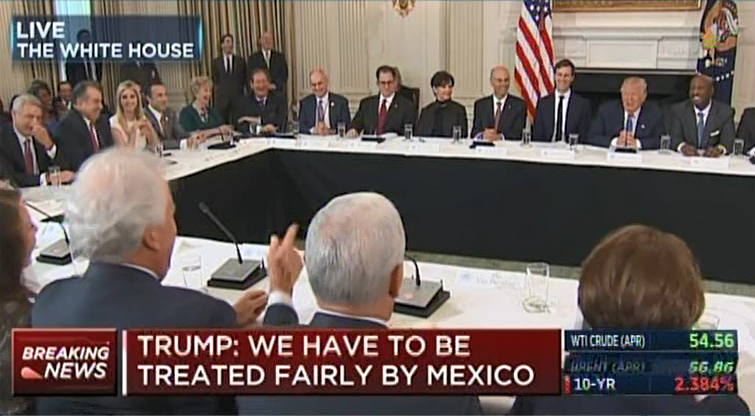 Fake news: Trump, 70, says Immelt, 61, misquoted him about golf
GE boss was "assigned" to recruit reality-TV types on golf course
Jeff: "We were trying to talk President Trump into be- uh, doing 'The Apprentice.' That was my assignment when we owned NBC. President Trump goes up to a par-3 on his course. He looks at the 3 of us and says, 'You realize of course I'm the richest golfer in the world.' … Then gets a hole-in-one. I have to say, I have to say, you know, I've seen- I've seen the magic before"
Donald: "It's a crazy. It's a crazy. No, I actually said I was the best golfer of all the rich people. To be- to be exact. And then I got ahold of it. So it was sorta cool"
Liveris: "My whole sense of this administration in the 30 days of working with them is urgency on the business side. They really want to get the barriers out of the way. If it goes much beyond the fall, I would be staggered"
Received National Medal of Science from Bush: "His politics are liberal, definitely. With other people, this might rub the right half of the economics profession the wrong way, but it doesn't with Kenneth"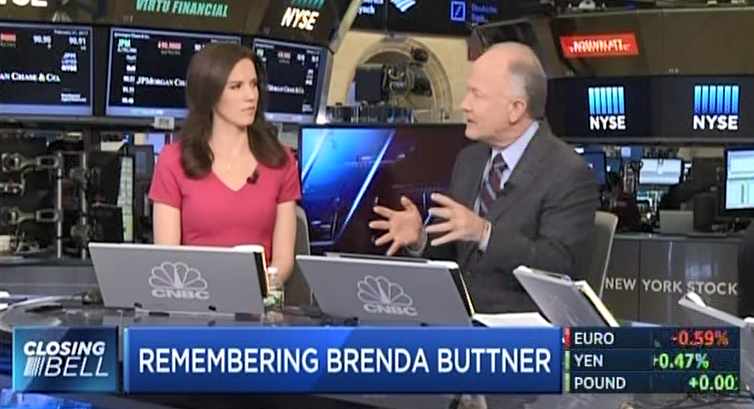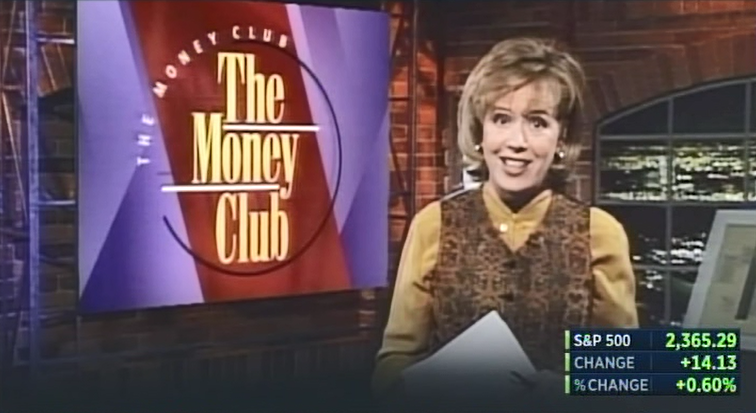 Bill Griffeth honors Kelly Evans in Brenda Buttner tribute
"This hits home. Brenda and I were great pals about 20 years ago here at CNBC. We hosted 'The Money Club' together … she was at that time the smartest person I knew. You now replace her in that regard. You remind me a lot of her"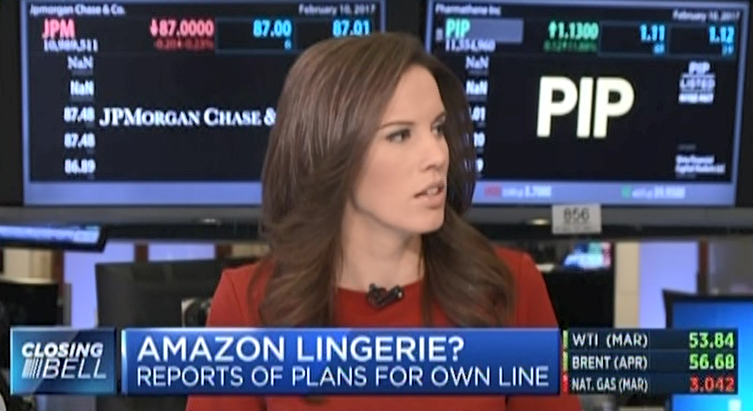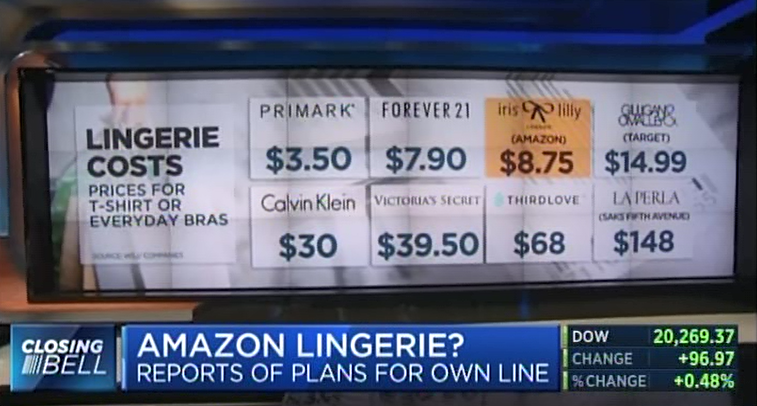 Kelly Evans shares personal findings of lingerie shopping
"Look at these lingerie costs up there right now … I can tell you from personal experience, Uniqlo, you can get less than $15 extremely high-quality product"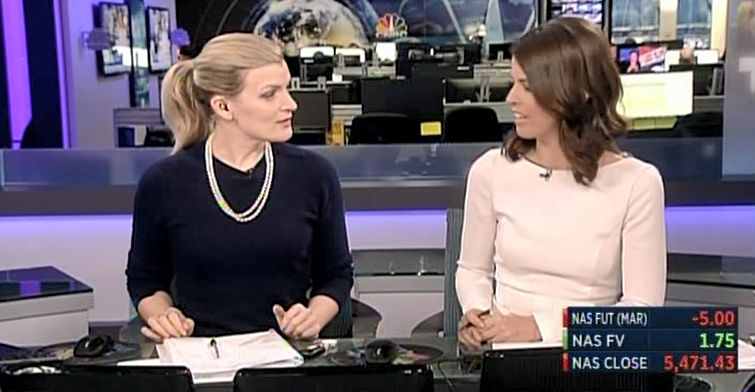 CNBC's Louisa Bojesen suggests romance plan
Tells Nancy Hungerford: "I've never found love in Ikea, just meatballs. So, maybe I should start looking in the meatball aisle"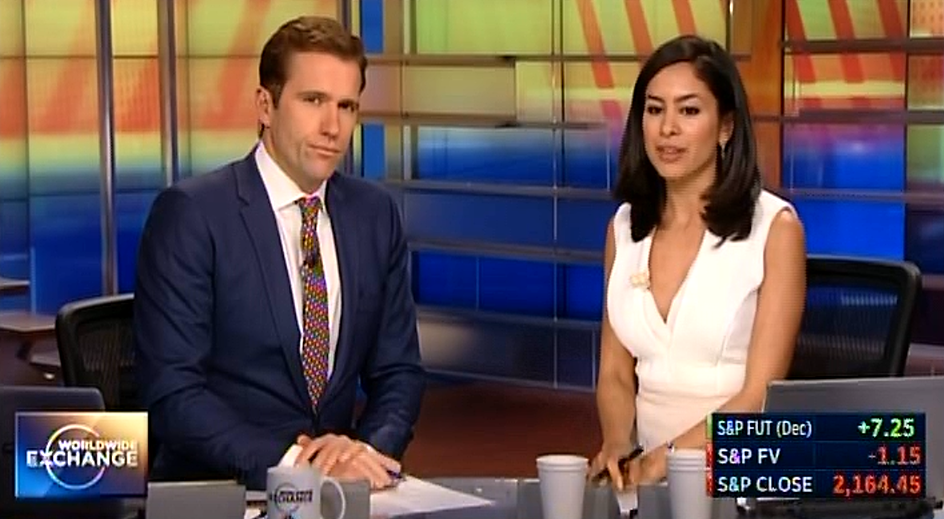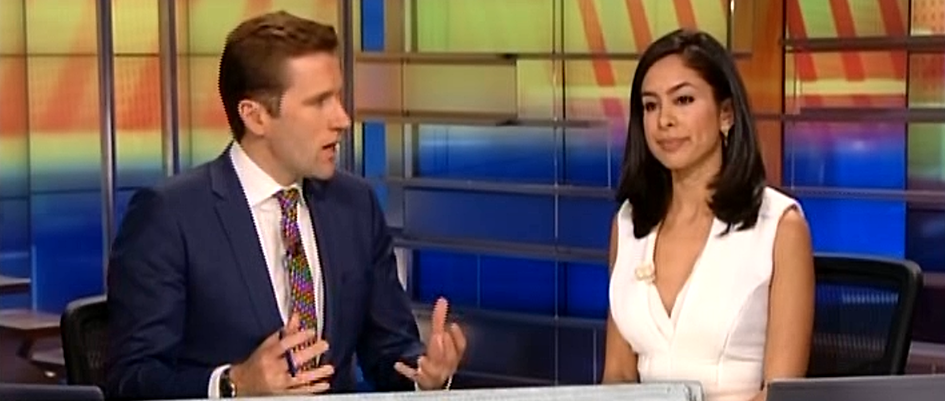 White. Hot.
Mercy. Mercy. Mercy …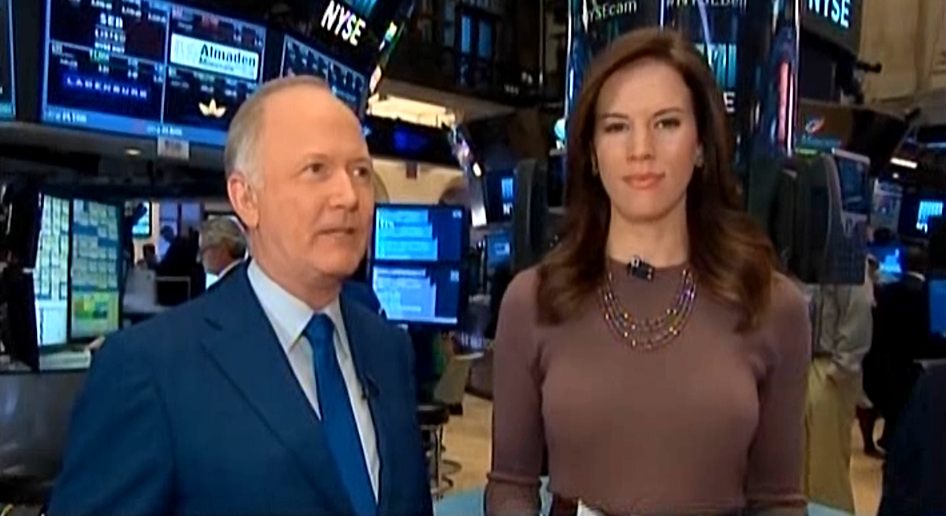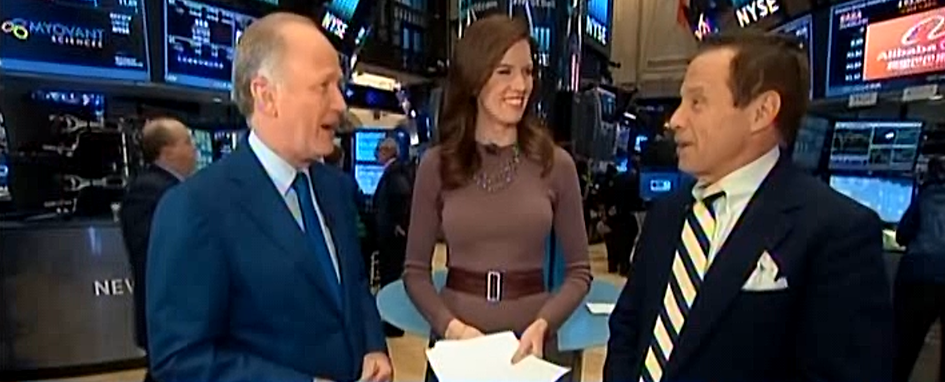 Kelly Evans scorching in Blast-Off Bronze
Brings landmark week at NYSE to spectacular close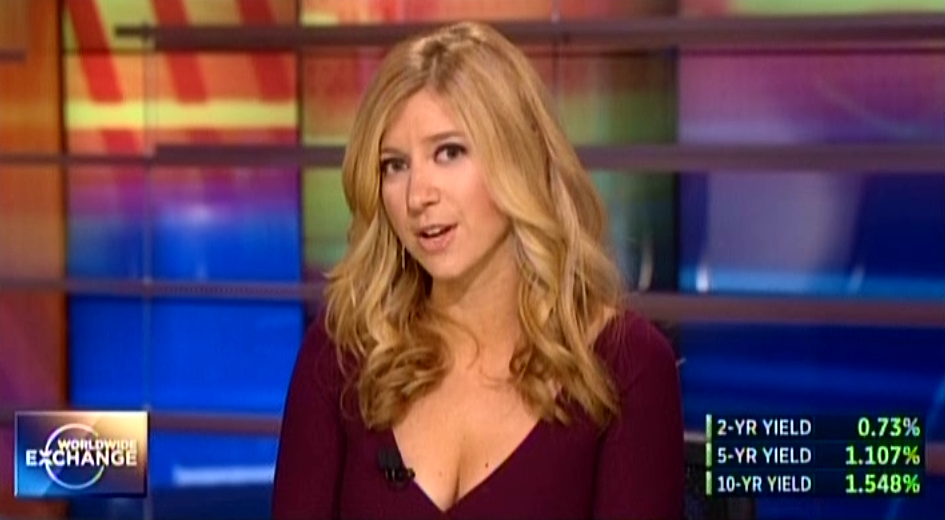 Wow! Sara in maroon on 'Worldwide Exchange'
Early morning news bombshell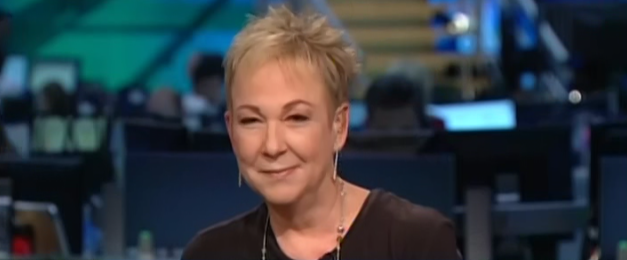 Bachelor's, poli sci, Cal-Irvine; MBA, USC
Lehman call: "People don't pay me to hope; they pay me to make an assessment. If you are managing risk by hoping that somebody is going to buy Lehman Brothers or whatever other bank is in trouble, you're not really doing your job"
Jeffrey Gundlach: "For a quarter century Bonnie was my trusted colleague and dear friend. She was honest and direct, with a sardonic wit perfectly matching her investment skepticism helping shape the DoubleLine philosophy"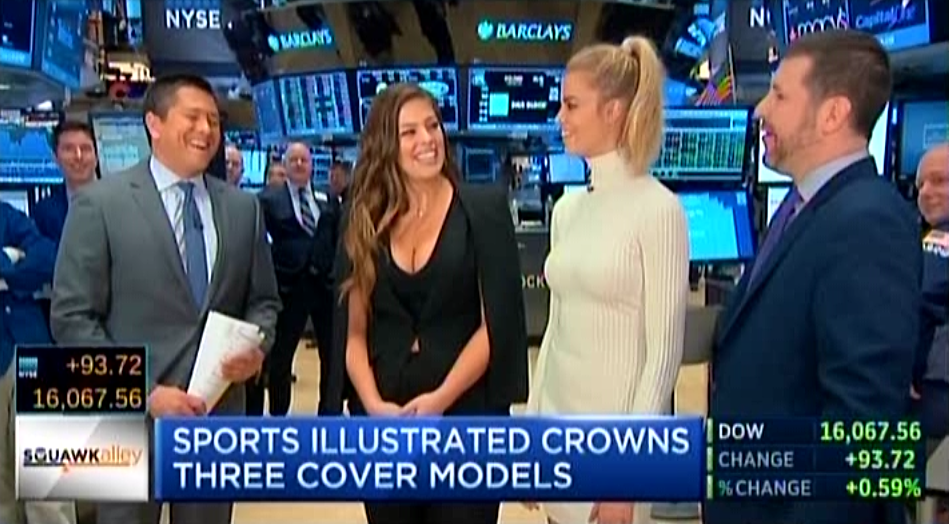 SI models stop traffic on NYSE floor
Hailey Clauson: "I mean our career is going to explode off of this. I mean, we can create businesses. Our name and our word actually mean something now"
Ashley Graham: "I had been told, you're too fat, you're too skinny, you're too ugly, you're too pretty, and at the end of the day, the moment that I said, you know what, screw all of you guys, I'm gonna do what I want to do, that's when I had my voice, and that's when I started changing the lives of so many different women"
As always, SI male accompanies the ladies to talk about the business angle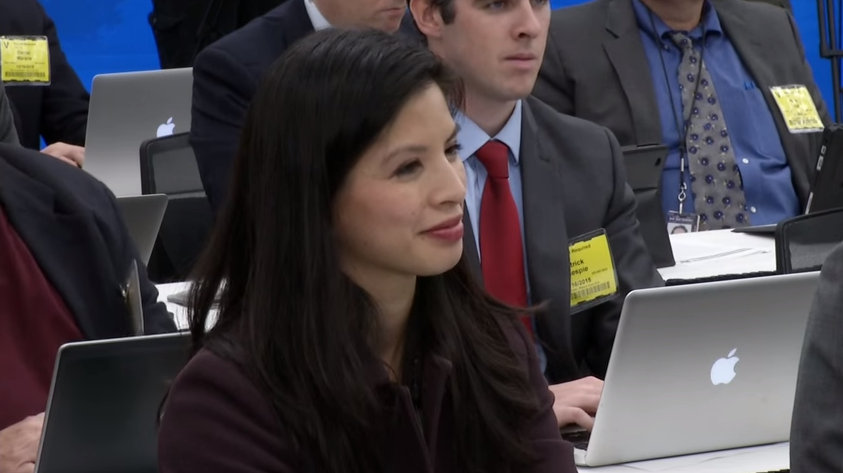 "You said earlier that expansions don't die of old age, but I think the other half of that is that it's often central banks that kill them off instead. So I'm wondering, um, how worried you are about the possibility that the Fed will have to turn around after hiking rates; um, other central banks that have tried to raise rates have had to do just that. Um, how damaging you think that might be to the Fed's credibility"
Answer: "So, when you say that um, central banks often kill them, I think the usual reason, um, that that- that that has been true when that has been true (sic redundant) is that central banks have begun too late to tighten policy, and they've allowed inflation to get out of control ..."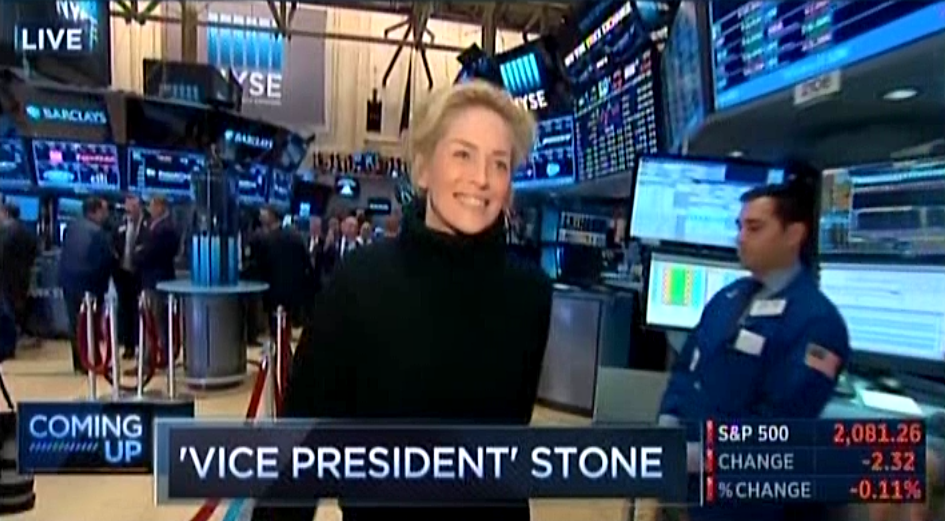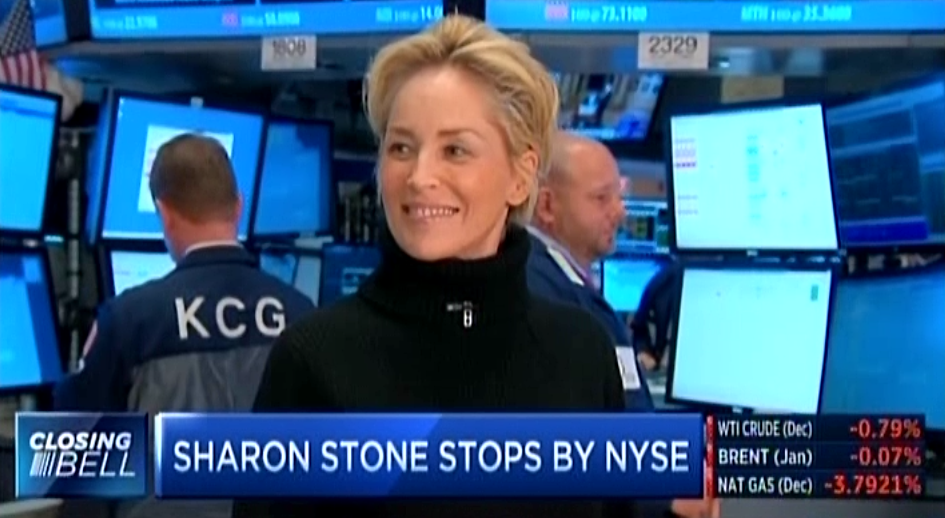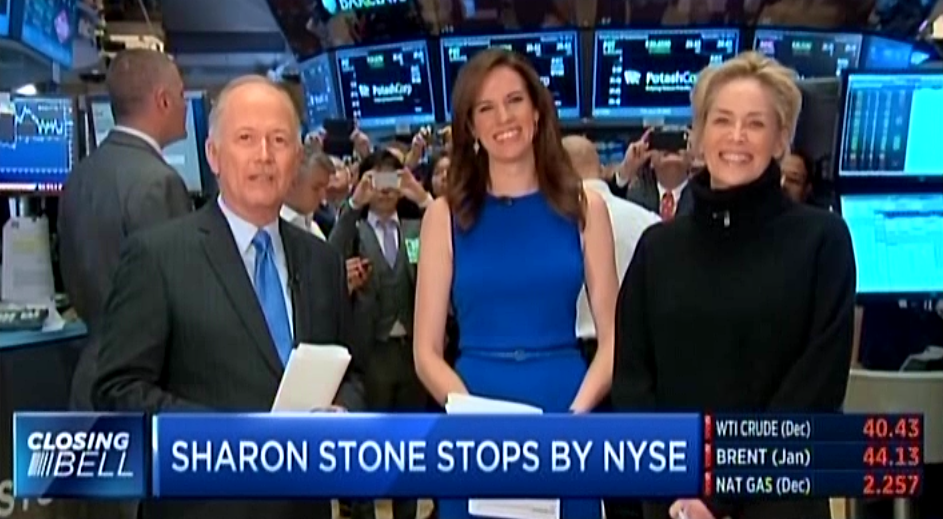 NYSE traders oblivious to Sharon Stone; fans take pictures
Evidently is playing a vice president in a TV show
"As someone with few friends, he considers business deals his way of forming relationships. (He compares doing a business deal to going out for margaritas with friends. For him they share the same pleasure space.)"
Impressive: "You can ask me anything" ... "Call me anytime"
"The Profit" supporter: "He's amazing to work for and amazing to know. He's brilliant"
"The Profit" detractor: "He's an arrogant, self-centered egomaniac narcissist"
CNBCfix editor's note: This article is a month old but was just discovered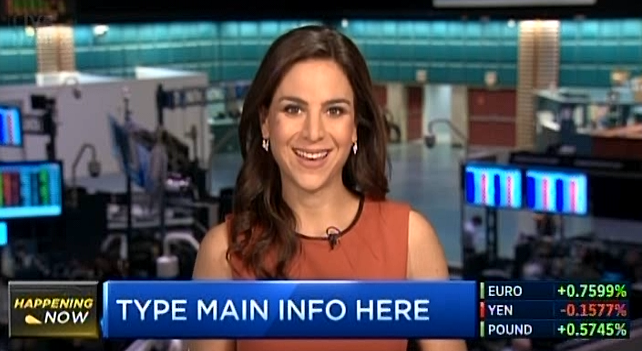 Uh-oh — someone at CNBC forgot to type the main info here
They should come up with a better strategy for dummy text
Passed
Ending: "Deals get done when there are deadlines. We'll see where it goes"
Tavern on the Green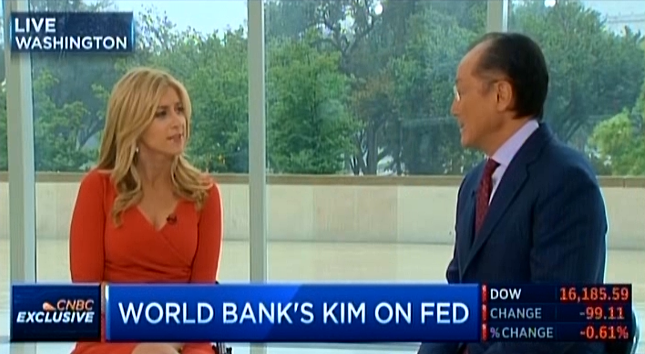 CNBC's Sara Eisen on fire in red
World Bank conversation was never so exciting
"I replayed the sequence 5 times right after the game and I still have no idea what Simms really thought or how he could go from asking why they would kick to saying they should definitely do so in the space of 10 seconds"
Disbarred in January
Team's best in 2 years
Denver: 69 share for Broncos' game
"Significantly more than the typical $50,000 that CNBC charges for its sometimes schlocky commercials for personal grooming products or gold buying services"
Ratings: Presumably channel will be OK with Nielsen this time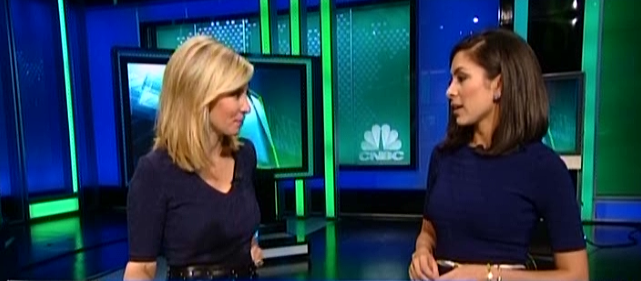 In the navy: CNBC sailing with Amanda Drury & Seema Mody
Teaming up on "Power Lunch"
Highest ratings on Sept. 13
Pregame: Joe Kernen, Kelly Evans hosting special programming
CNBCfix comment: Great move to limit main field to those at 3% or better but let's end this publicity welfare of an "undercard" debate among hapless candidates who shouldn't be in the race ... if you can't poll 3% at this stage, you do not deserve to be considered a "candidate"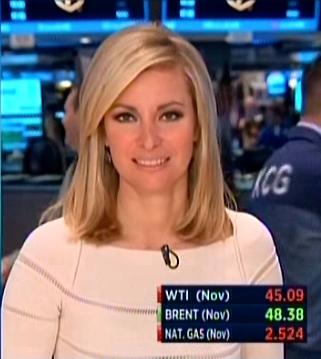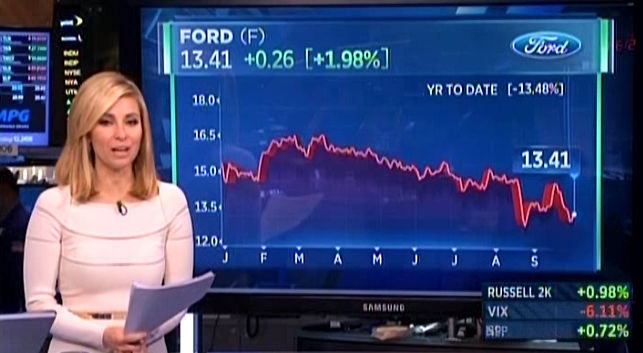 CNBC's Mandy Drury in beautiful, mesmerizing outfit at NYSE
Fashion breakthrough on "Power Lunch"
"I saw those incredible flowers, and I saw those great big giant pictures of Adam and Alison and the viewfinder. That's all I saw. You can't all of the sudden stamp the place with tragedy. It has been nothing but economic development, growth, families, vacations, happiness"
Struggling to walk to mailbox: "Everyone says, 'Oh, you're doing so well,' but they don't know that it was the careful placement of timing — from the medications and laying in my bed all the way up until the moment that the car was already started. I don't want to disappoint anyone in the process, but it is what it is. So, I give it what I've got"
1 p.m. Eastern start outdrew each of channel's prime-time matchups
"A movie about the nuts and bolts of domestic policy ... doesn't stir the conspiracy loins the way some of his other movies do"
"I turned on the light and clearly saw a spider running across the floor before hearing two stewardesses screaming 'Spider!,' but I wasn't sure if I had been bitten as it really wasn't very painful"
"This cost reflects the amount paid by the bride and groom for meals that were RSVP'd for, reimbursement and explanation for no show, card, call or text would be appreciated"
ATV club's treasurer allegedly steals about $23,000
No. 145 on Forbes' list
"Lou Dobbs Tonight beat CNBC in total viewers for the month of September. CNBC aired a variety of shows, including 'West Texas Investors Club' and 'The Profit'"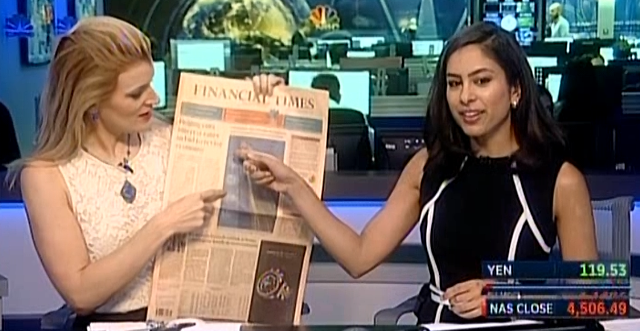 CNBC's Louisa Bojesen: 'I never go on dates'
Louisa: "Front of the FT this morning, they make a point with a big picture of the Shard, saying the Shard has defied the doubters as setting record rents for the South Bank. Here's like a little picture of the Shard, so it's a huge building in London-"
Seema Mody: "Have you ever been up there?"
Louisa: "I haven't. Have you been?"
Seema: "I hear it's a great date spot"
Louisa: "Really?"
Seema: "Yeah, I'm told"
Louisa: "I wouldn't know. I don't know. I never go on dates"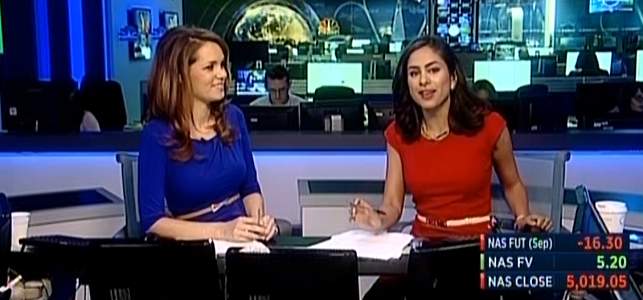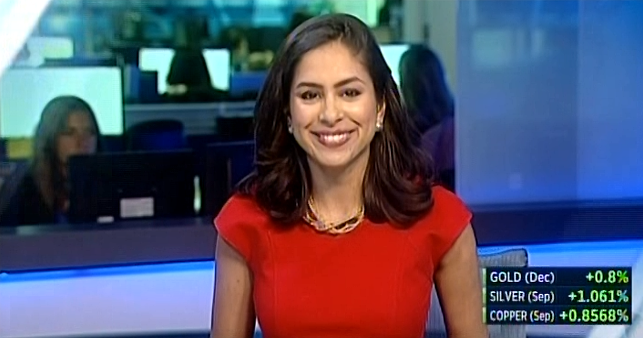 Blue & red: Carolin Roth & Seema Mody on 'Worldwide Exchange'
Carolin: "Would you wear this dress for 30 years if you could?"
Seema: "I may see; if it still fits me, why not?"
Carolin: "Why not, right"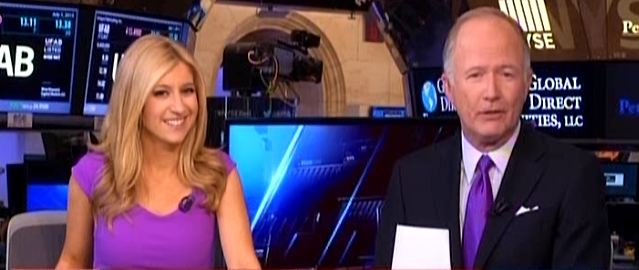 Bill Griffeth: Sara and I didn't coordinate purple attire
Bill: "This was not planned. Yes, we match, but it was nothing"
Sara: "We're just so in synch. We don't even have to tell each other"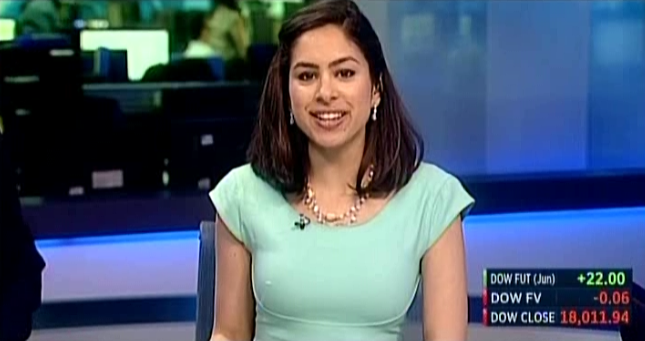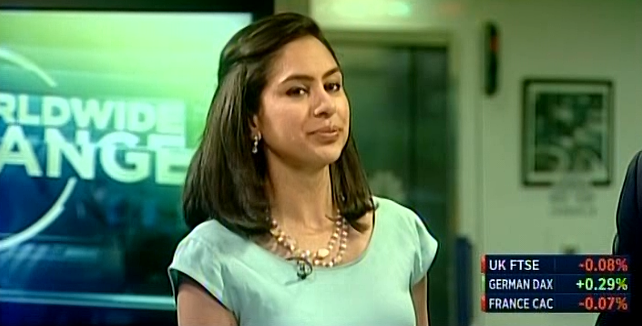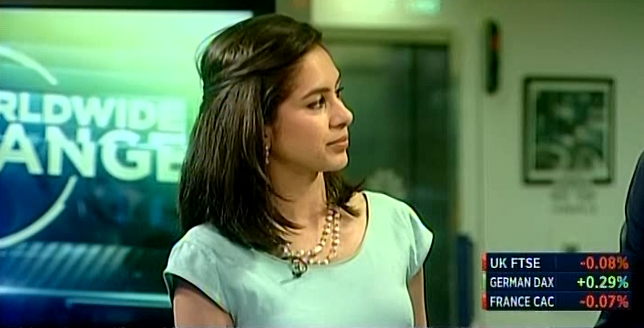 Seema Mody wows in mint green
Hears Wilfred Frost decry the existence of voicemail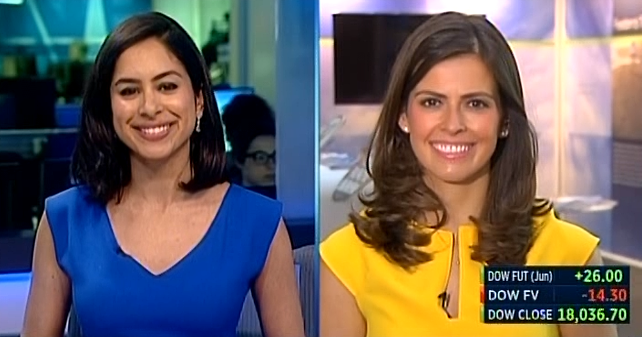 Blue & golden: Seema Mody & Nancy Hulgrave on 'Worldwide'
CNBC producer in spotlight in Madrid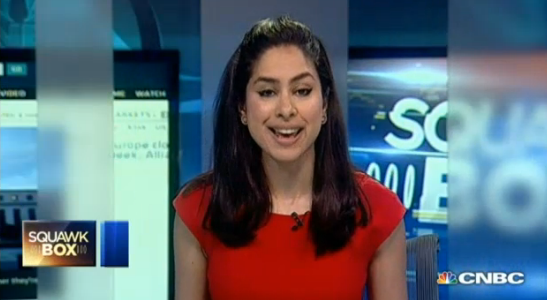 Seema Mody takes day off, gets haircut
Back on "WorldWide Exchange" after long weekend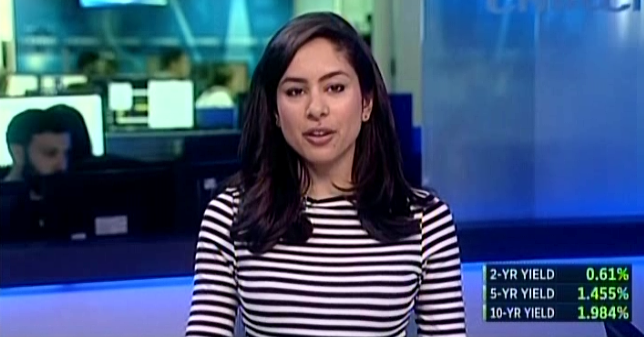 Seema Mody in stripes
CNBC's "Worldwide Exchange" ends week on a high note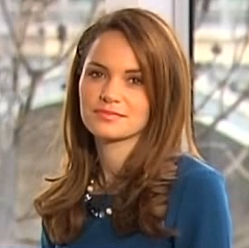 Stanchart interview closes with a visual flourish (above)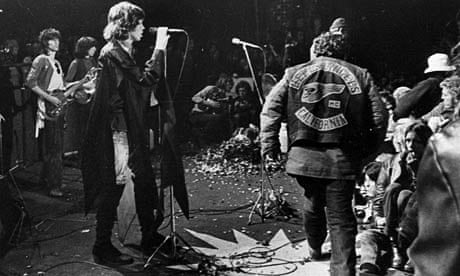 NYT: "Made ends meet by doing television commercials for large corporations like IBM and Merrill Lynch, then made their early reputation with 'Salesman' (1968)"
Credits: Worked on Sports Illustrated's annual swimsuit issue
Other than digs at Cosell and Esiason, "Miracle" man prefers compliments to controversy
The contenders: Gowdy, Scully, Buck, Costas, Nantz, Cosell ... is Al Michaels
the greatest sportscaster of all time?
"The apparent cause of Rich Ilczyszyn's tragic death was a pulmonary embolism caused by deep vein thrombosis, Rich's coworker told us today"
Family: "Rich had a love for life as well as an appreciation for the fragility of it. He always encouraged others to live fully and spend time with those they love and hold dear. iiTrader is a testament to Rich's inherent creativity and resilience. iiTrader will continue to innovate and move forward"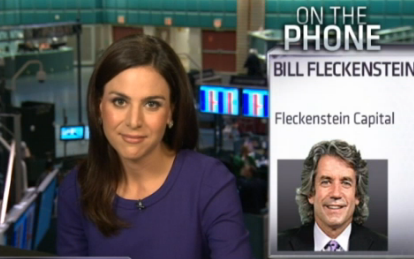 "The certainty with which the woman that I got interviewed by this week sees the future, and the need to be involved in stocks is rather remarkable since most talking heads don't know anything about investing"
Still waiting: Article notes no sign of short fund promised since late 2013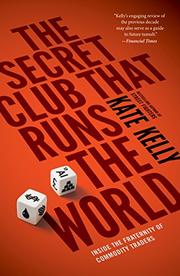 Kate Kelly's dry account of commodities world fails to pose an important airline question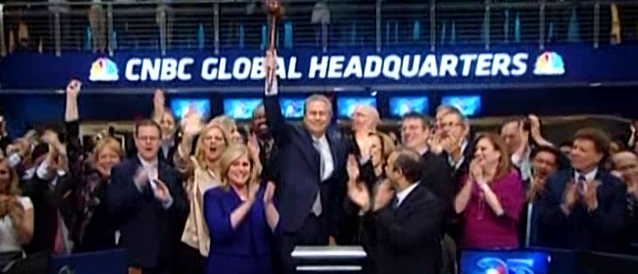 "There's been a lot of highlights ... I would say the proudest I was of the organization, was in the- leading up to the financial crisis in 2008, and the year or year and a half or so that followed it, I felt like, as if all of the hard work that had gone into building the organization over the first 20-plus years, or so, had really paid off ... I was so proud of the way CNBC not only reported the story, but the way they treated the seriousness of those events"
Tears: "Do I see a little moisture in your eyes, Tyler?"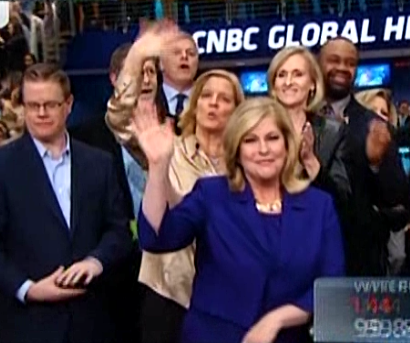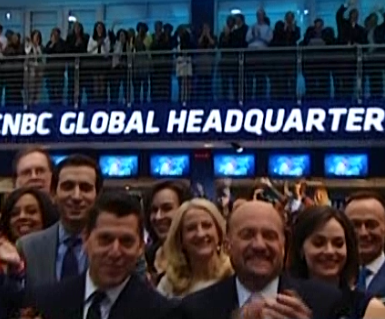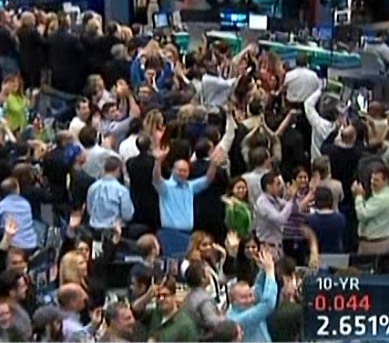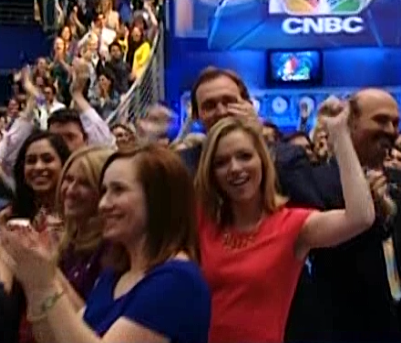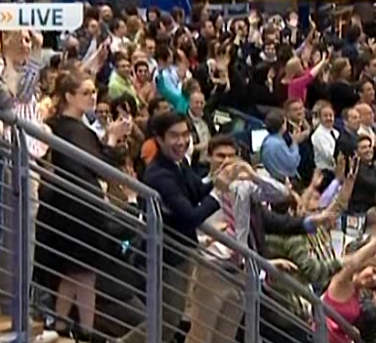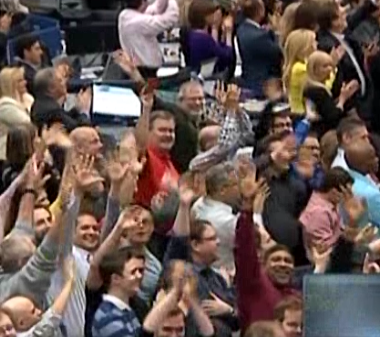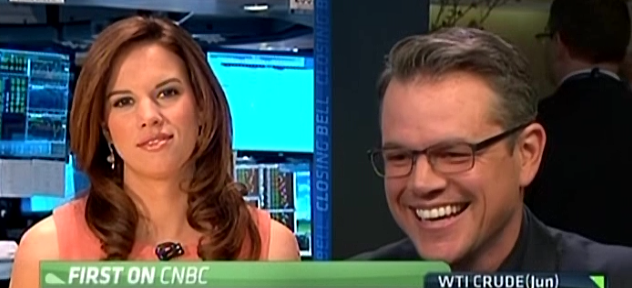 Kelly Evans: "Matt Damon, if only you could play a superhero who could deliver clean drinking water to the world's poorest, uh, dare I ask whether you could play Aquaman and in fact leverage your celebrity to draw attention to this cause through this new movie that potentially uh, rumors are out there you could play Aquaman in"
Matt Damon: "Playing 'Aguaman' (sic)? Is that the ..."
Evans: "A-qua"
Damon: "Sorry, that's a terrible joke"
Evans: "You can go the Spanish route if you want to. I mean-"
Brian Sullivan: "There is international distribution for the Justice League, so it's fine. It's the character plays (sic)"
Damon: "We're huge in Latin America, Um, uh, no, well, you know, since they, since they made Ben Batman, I've been showing up at his house every day dressed as Robin, but um, my little campaign I don't think has, has gone too well so far. So far I haven't been contacted by anyone to, to be in the movie, but with Ben in there-"
Evans: "Would you do it though Matt? Because look you have to say it would make a certain amount of sense for this cause, if you did it ONLY for this cause, it would actually make a certain amount of sense ..."
Damon: "Well, all right, uh, uh, I'm open to being in any good movie as always; it might be a bit of a stretch ..."
Karen Finerman: "Well my first response was I just could not believe he said it. And so I, I wanted to make sure that I had it right, and I went and I looked at the video, and of course you just showed it, so yes, he said it, and, uh, I, I, I know, I know that he's apologized, that he didn't mean to offend anyone, and I believe he was saying it, he was- an attempt to be very candid, I can't believe also that he didn't think that will- would never get out, but it's sort of- I mean on so many levels, it makes me wonder, 1, what if you don't nurse, do you not then have that- are you, do you keep your judgment then if you don't nurse. That's sort of something that popped into my head"
Amanda Drury: "And also, is he also saying that global macro traders that are guys are not great dads because they're always off 24/7 on the phone trading stuff"
Karen Finerman: "Right, I just- I don't really accept that premise either. If you are a mother, I really sort of do wonder, how long this would knock you off your game for. And, it, I don't know, on so many levels, I know so many women, far more successful than I, who have done an extraordinary job of raising kids, and also, uh, you know, trading, trading their books"
Michelle Caruso-Cabrera: "I think Paul Tudor Jones said out loud what we all know to be anecdotally true. That women, it's not that they don't have the ability, it's just, if they have a child, priorities tend to change. It takes up a lot of time. A child is a huge, huge commitment. And so-"
Amanda Drury: "And not necessarily a bad thing"
Michelle Caruso-Cabrera: "It's not necessarily a bad thing, he's not saying that, that they can't do it, it's just, it gets a lot tougher. Priorities often change. And I think Karen, you are awesome, but you are the exception I think that proves the rule. Let's face it: How many other women are on 'Fast Money.' I mean when you look at the breakdown of people- when you look at the breakdown of people who are on CNBC. It's a guys-and-ties network. I mean let's not kid anybody!"
Karen Finerman: "Yes I hear you-"
Brian Sullivan ridiculously removes tie: "Here we go, no more guys in ties"
Karen Finerman: "Let me just add 1 thing"
Brian Sullivan: "I don't wanna get accused of dodging the conversation. All right, I know hedge fund managers that have what they call the large-house indicator. Right. What they say is, if they have an investment manager, or a fellow hedge fund manager, whatever, that starts to build a new mansion, they will often times use that- or CEO of a company, they'll use that as a negative and either get out of it or trim, because building a home is a year-long process, takes a lot of energy, you're not focused on what you're doing. So I don't think just has to be about gender. If you've got any big undertaking you take on, that reduces your focus. I'm not defending what he said-"
Michelle Caruso-Cabrera: "Except this happens to be about having babies for women, which is just a huge thing in, in most women's life"
Brian Sullivan: "If I was a hedge fund manager and a CEO of a company bought a 200-foot yacht, I would sell the shares of that company probably short that next day"
Karen Finerman: "I mean also there's the private plane indicator, you get the private plane, you're not hungry anymore, then you don't care. I, I don't really buy that, I think it also makes the case that women don't have the judgment to know, after they've had a baby, whether or not they are still interested in being in the game. Now that may be his experience, and I believe him when he says that's what he's found to be true, and he gave a couple examples of a, you know, two women from Maryland the '70s, he probably has more recent examples than that, but is he just open to the possibility, the possibility, that maybe it's not true, that there will never be just as many women investors as men, never, period, end of story. Isn't it possible?"
Amanda Drury: "And the other thing is Karen, and you've touched on this, I mean, we would've said in the past, it would've been decades, maybe not even so long ago, we would've said that we can't have a good female doctor, she can't possibly be on call because she's got to be at home feeding her child at night. Right?"
Karen Finerman: "And now look. Now look, there are just as many women, or maybe it's about the same number of women graduating from medical school as men and you're right, years and years ago, that was thought as an impossibility"
Commodities king laughs off report, calls Oracle's 45% loss "inexcusable ... poor trading"
Told Brent Hunsberger of Oregonian in June: 'Warren Buffett is an idiot'
Responded to reader critics at Oregonian site: "Last year I did indeed lose money... 2%.
Other than that, for the previous 14 years I've averaged about +12%, with 22% as my best year.
... I'm also long of Goldman Sachs and Loews while short of Berkshire Hathaway for the past
two months, and have added to that trade along the way as the profits have built up."
Ignored? Days later, CNBCfix was only media site to pick up jaw-dropping Oregonian story
Jeff Macke on BRK-B short: "Congratulations to Dennis Gartman, who saw this coming"
CNBCfix exclusive: Baseball needs to scrap "leagues" and give fans intra-city rivalries
Overreaching documentary shows strengths, weaknesses of anchor, could use Tim Seymour
One sentence by arrogant chap deserves scrutiny for puffery at the expense of logic
Carl Quintanilla has some interesting stories, but lacks comment from Queen of Talk herself
CNBCfix review: Scott Cohn's "Secrets of the Knight" has good but unfocused material
Outsourced CNBC original with Melissa Francis mostly seems like promo for NBC broadcast
Doesn't dig as deep into infomercial ads as it could, but cuts like a Ginsu knife
CNBCfix exclusive: It doesn't provide "competitive balance," but manipulates stars
All from Jared Bernstein's fee: Consider Tony Paradiso a must-read at nashuatelegraph.com
Becky Quick, Erin Burnett, Trish Regan appear to make hot list, with nod to Maria Bartiromo
(Ex-)CNBC reporter/Arabic scholar/beauty praised by philanthropic American Ireland Fund
Impressive documentary of mortgage collapse will appeal to the pros and the laymen
Lackluster documentary is decent, but Trish Regan puts on a fashion show
CNBC travel correspondent Peter Greenberg digs into Norwegian Pearl's financials
CNBCfix.com ©2017