Hollywood native wrote Righteous Brothers' "Rock and Roll Heaven," Cher's "Train of Thought"
NYT: "Facebook, Microsoft and Google all showed interest previously in purchasing Tumblr, an employee of Tumblr said, but those talks never culminated in final offers"
"There's a logical reason why prices have been increasing"
Will be representatives in all areas
"Can @CNBCClosingBell get any better this week? 2 straight days of jet-setting @Kelly_Evans joining @ScottWapnerCNBC right now! #windfall"
"They just surrounded me ... about 8 guys, between 18 and 20 years of age. It was like they came out of nowhere ... one of them said 'Take off the jewelry or we'll take it off for you.' All that was going through my head was something my Dad told me when I was young: 'If someone comes up to you and wants something, give it to them'"
"He kept saying over and over again, 'I need help. Please don't hurt me, I need help'"
"We feel like delay tactics are just meant to keep him in custody longer"
Called police, said "there would be a dead body and it would be his"
Insists he would've testified if he expected conviction, or "certainly would have considered" 30-month plea bargain had he just known about it
Announcement of stock offer sends shares up 7% afterhours
$605,000 had held top spot for a long time
"I remember picking up the novel as a youth and being entertained by it, fascinated with Gatsby but not by any stretch of the imagination grasping the profound sort of existential power that Fitzgerald has in writing this book. Ultimately I was fascinated by Gatsby as a character. I was moved by him. It no longer became a love story to me. It became a tragedy of this new American, this man in a new world where everything is possible, and at a time of great opulence in the 1920s. He was trying to become a great Rockefeller, a great American, and somewhere along the way has lost a sense of who he was"
"My ability to exercise at peak aerobic capacity is somewhat reduced"
Report: "Told them that he had no idea what to do when the fire alarm was going off"
Says wife was driving behind, able to pick up couple in case of service call during trip
"I hear Bloomberg has a policy of not writing news stories about itself coming in handy these days"
"He came in, all mad. I said, 'I'm doing nothing against the law'"
Response: "Our inspector saw that there was work being done in that facility, more than just painting, so that's why we ordered a cease and desist"
"Americans don't follow rules for the sake of following rules. This is not a military dictatorship nor a monarchy ... If a rule such as this one infringes on our civil liberties... then it is our responsibility to question and challenge it"
Cheered after animal turns and runs
Suspects escape after 10:30 p.m. apartment stickup
"If the return on invested capital drops closer to 50, the stock's worth closer to 240 bucks, and I think that's where it ought to be, or where it's going to go eventually"
May curb slowing momentum for grand bargain
Ripped league's addiction program: "That's what (ticked) me off for so long. I kept saying, 'What's wrong with this picture?' I needed help, and I got help from another program when I got out (of jail), but it wasn't from the NFL. Back then, the NFL program was a joke. They send you away for 30 days and when you're done they send you back to the same environment that got you there in the first place"
"I can tell my children they don't need to fear they will lose me to breast cancer"
"So unabashedly unoriginal, it just might work"
"Our client is right. Our reporters should not have access to any data considered proprietary. I am sorry they did. The error is inexcusable"
Make panels more efficient while minimizing use of water
"If he can't get everything completed by consent, then there is no option but bankruptcy. It should be a last resort. It should be used sparingly. It is an option. When all else fails, that's the last tool in the tool box"
Apparently were keeping track of terminal usage by Ben Bernanke, Tim Geithner
Hedge-fund manager: "My initial reaction was a bit of schadenfreude. Like, finally, Goldman's getting spied on. But then I realized, while it's fine to spy on Goldman, they could be spying on me"
"Fbn news: board believes odds 50 - 50 that investor vote to split, source close to co"
Influence: Wrote "Up & Down Wall Street" since 1966
Training: Bachelor's in English and chemistry, CCNY, master's from Iowa Writers' Workshop
Litigation: Often sued, sometimes accused of conspiring with short sellers; "To the best of our knowledge, Barron's never lost a lawsuit while Alan was editor"
Tough: Filed 1975 libel suit against BusinessWeek over alleged leaks
Performance: 1995 study found stocks recommended in column outperformed by 2% on day appearing
Setback: Asked by Dow Jones to step down during redesign, agreed
Critic: "Though he is a clever and talented writer, by any objective standard Abelson has the distinction of being one of the worst market forecasters in history, He has been skeptical, if not outright bearish, on the stock market for his entire career as a Barron's columnist"
Homes: Split time between NYC apartment and Croton-on-Hudson
Successor: Randall W. Forsyth, who took over during 3-month medical leave
"Absolutely incorrect and it was inappropriate"
"Burglaries have gone through the roof"
Mulally, at 3rd-shortest meeting ever, says family's 16 votes per share "served us very well"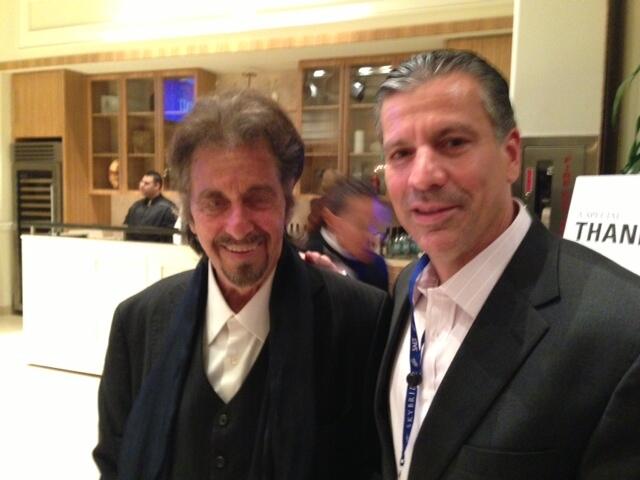 "my pal al from the mooch's dinner last night"
"I'd like to say something witty guys, but I'm just extremely excited and grateful"
"A wonderful gesture, and a gift to the faculty"
"It's my memories. It's my children's photos. It's the Toonseum's operations — our plans for festivals, our plans for expansions. It's my artwork. It's very much a part of my life. It's hopes and dreams all stored on a hard drive"
Manager: "I was sick. We do this every year for the March of Dimes, and to know someone can take from a charity that means so much to people is disgusting"
"McDonald's played no role in the rescue other than being the low-cost, high-calorie food that Ramsey happened to be eating at the time of the occurrence. That made it as relevant to things as the maker of the shoes he was wearing or the person who cuts his hair"
"In my management experience — 18 years — Damon has been one of the best hires ever. He has hit the ground running and his attitude is phenomenal"
"What's great about #salt2013 u leave smarter than when u arrive"
Really glad to see Greg Fleming, will introduce son to Train
Made dozens of fake receipts for returned merchandise, exchanged receipts for cash
Pair of 33-year-old occupants told officers they had nothing to declare
Had been on sidewalk, swerved into construction zone as vehicle passed by
Worried neighbors reported weapon, but apparently it was only a cell phone
"This really resonates because people like the image of a fighter, of a warrior. He took this terrible fall and he's recovering quickly – that's a powerful image"
Mayor gets involved, speaks with landlord about leak
Robbed of 3rd title by refs vs. Florida State: "But 2 is still good"
Ski resort worker to get 15%; trucker in line for 5%
Carjacked ranger stiffed: Call "did not lead to information leading to Dorner's capture"
"forget Berkshire annual meet im at #salt2013 in vegas hanging with gary kaminsky and the mooch @scaramucci no better financial conference"
"This is a fairly clear example of someone gaming the system a bit"
"So honored they asked me"
Allegedly kicked him in groin with knee, "became irritated, abusive and violent"
"We came up with a compromise" that seems like a complicated way of doing it
Moviemakers could sell credits to other businesses
"The state, county, city and region all benefit from the project so we think that's an appropriate funding source. Since the early '70s when fiscal disparities were put into place, that's when Bloomington has grown so that's why we are the biggest loser"
AP: "Tacit acknowledgment of the shortcomings"
Paper: "Donahoe is mobilizing his vendors to preserve their tax-free advantage by derailing the bill when it reaches the House"
"When stocks mentioned on CNBC rise in price. Caveat emptor"
Gave teller a note
Girl: "I know where you live. I'm going to get you"
Bond insurer will drop litigation it brought against Countrywide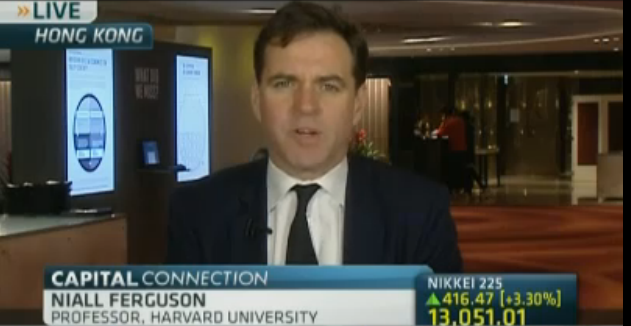 "I should not have suggested — in an off-the-cuff response that was not part of my presentation — that Keynes was indifferent to the long run because he had no children, nor that he had no children because he was gay. It is obvious that people who do not have children also care about future generations"
"Battlefield Earth," "Poseidon": "2nd weekend of summer" bad luck for Warner Bros.
Did not appeal proposed nearly $235,000 fine by Friday deadline
Moviegoers listen on an FM frequency; some bring portable radios
S&P 500 roars through 1,600: "The payrolls number gives the OK for the risk-on trade"
"Thinks it will be done by the end of the year"
"It's legalized front-running. I think it is basically evil and I don't think it should have ever been allowed to reach the size that it did. Why should all of us pay a little group of people to engage in legalized front-running of our orders?"
50-year-old chemist works at pharmaceutical subsidiary of Johnson & Johnson
No BRK female board members till '03: "It's a good question, and I don't have a good answer"
Fell into a creek, submerged
"The whole ambience of this area has changed" ... "Lots of drinking, hooting and hollering, people who didn't want to leave and having a good time. Apparently the staff was trying to move along the crowd from the pool area and (they) didn't want to go"
"It was not her. They falsely accused her. Whoever said her name falsely accused her and should get in trouble for false police report"
Air traffic controllers could not reach him via radio, lined up on wrong runway
"It's hypocritical to overlook tax avoidance when it's convenient"
"An issue had arisen as a result of youthful passion, and a decision had to be made as a couple ... I was perfectly happy to let nature take its course and accept responsibility"
"Pilots are trained for that ... it was probably a shock to him"
Based on revenue derived from company's Action Alerts PLUS subscription service
"It's not possible that it wasn't rigged ... You just get caught up in the whole 'I've got to win my money back'"
Colleague hit emergency stop button, but it was too late
Had "2 or 3" beers at tavern while watching hockey game
Not available to home subscribers
Claimed he took UCLA job 2 days before contract kicked in
"There was black Friday, and now we're going to have Trusting Tuesday"
"It's a smart move. It suggests a long-term strategy. This is a great precedent"
"Toxic smell to them" apparently was rubbing alcohol
Loaded with soundbites for another speaking engagement
Sister had offered tavern customer a ride
Citation for assault and battery sent to suspect via certified mail
"There is always a risk the current policy setting may end sooner than expected"
Stanford tape measure needs a little adjustment
Former Steeler/playoff underachiever Mike Wallace: "All these beautiful women in the world and guys wanna mess with other guys"
"10 minutes later, Station 6 called back saying he was banging on the door"
"When he was into it, there was nobody close to him as a promoter"
"We don't know where these people are. They could be in New Zealand. We're trying to determine what kind of source it came from"
"We only do urine analysis instead of blood testing. If you really want to be serious about it and find about what's really going on, we need to do blood testing"
"I kind felt like everybody in the store at that point had kind of figured out what's going on. That was fun. We ended up getting out of there without too much harm and ended up getting back and celebrated with friends and family"
Confessed
"Never saw him. Total stranger walked in and looked at the guitars"
"The principles and vision conveyed by Smith's message retain value because they affirm the notion that hope can triumph over fear — and that direct communication can help perceived enemies overcome their differences"
Jailed after "deliberately preventing the fire truck's passage"
"I'm going to remember this weekend for a long time and so are the teams that didn't draft me"
Visible Boeing ID number, but unclear from which jet
Team didn't talk to beleaguered QB on Friday despite brother's report
"I'm not sure this was a case of the union overplaying its hand or not having a hand to play"
"I won't stand for someone mocking the tragic deaths of my fellow Texans"
Able to complete the tune while seated in a chair
"They're trying to carve out a piece of our offer and put it in their terms. That's not how it works"
"Backed the vehicle in an aggressive manner"
Reconsidered: Spurned QB will attend Day 2 after all
Shares rise more than 6% afterhours
"I don't expect the new products to grow as fast as the paywall but at least it will add another revenue line which did not exist earlier"
"It's an investigation and it was held very tightly by the FBI ... They didn't share this information with us and they shouldn't. That's something that is their prerogative"
"The difficulty is consumers don't understand the law"
"A couple glasses of wine ... I did not think I was that high"
Now it's all over the Web for those who weren't aware of it previously
"The area that was safe kept getting smaller and smaller, until he clipped me"
Wife alone: "They said they were looking to buy real estate in the neighborhood, and the Oakland police let them go. The CHP deferred to them, but that's not going to happen anymore"
Police chief: "I don't know why the officers let them go. I don't want to speculate"
"Gates, 57, might have not realized it Monday, but a one-hand shake in Korean culture — and also in Asia — is notably casual, done only when the other party is a good friend, of the same or younger age. Using one hand with the other tucked in the pants pocket is considered rude here, done when one is expressing superiority to the other"
Still free to request "Please leave the package at the back door"
"I had some concern about the golden handcuffs — getting locked in and finding it hard to walk away from the money once I started down that path"
Goodell apparently to undergo pat-down: "In light of the current state of affairs, we decided to make adjustments for the fans' safety. We had a concern about individuals that might want to replicate what occurred or approach another sporting type event. This is the first large event in New York City on the sports events side since the events in Boston ... It includes ... staff, and the commissioner, the players and families"
Carney says president fine; "I was just with him"
Joe Terranova: "Really good for market confidence. Regulators need to wake up. Nobody ever thought about this scenario."
"Everything in my life, and so many others, is attached to that train"
Artists that skipped: Bob Dylan, Jethro Tull, Led Zeppelin, Doors, Beatles, Stones
Opposed: "It is going to make online businesses the tax collectors for the nation. It really tramples on the decision New Hampshire has made not to have a sales tax"
Already supposed to pay: "I do know about 3 people that comply with that"
"I have never supported the death penalty but I will say in this one I might think it's time this individual serves his time with the death penalty"
"Emergency Leave the Terminal" was changed about 5 minutes after it was noticed
EEOC, state Human Rights Commission took no action within 180 days
"I clearly had one drink too many and I am deeply embarrassed about the things I said"
Trooper: "I told Mrs. Witherspoon to sit on her butt and be quiet"
Defiant: "Stated she was a 'U.S. Citizen' and allowed to 'stand on American ground'"
Full arrest report: "Mrs. Witherspoon also stated, 'You are going to be on national news'..."
Skip after-party at Harlow: "They decided it would probably be strange if they were seen whooping it up"
"He makes an illegal U-turn in a business district. ... 2 motor officers see that. They're staged in a gas station lot. They see the illegal U-turn, and they go after him"
NBC punt: "We are aware of the situation and we've been in contact with Al. We have no further comment at this time"
"Maybe even 'Overheard in the Hamptons This Summer' "
One claimed U.S. government "hiding the real culprit of the Boston bombing"
"It's snowing like hell up here, which isn't helping"
Claim: "Set up an account at a residential address at least a mile away and across the harbor from the pub. We were not aware of the service at the pub because Mr. Lewis used his residential account to set up service in his bar, so as far as we knew this was a residential account, not commercial ... Mr. Lewis knew what he was doing — attempting to avoid paying the higher fees required for the display of programming in a bar or restaurant"
Defense: "Never did I try to hide anything from them. Honestly, if I'd known, I would have switched over. ... They sent me a letter stating I am in violation for having DirecTV in my pub without an account for commercial. I said, 'You never told me. Your guys came out and hooked me up! Then their lawyer called me and told me, 'You can resolve this by paying us $15,000 or we're going to court.' The lawyer said, 'We sent you a letter every year saying are you residential or commercial.' I pay my bills, I don't look at what you send me for propaganda"
Rebuttal: "Agreeing to become a legitimate commercial customer does not let him off the hook for misusing our programming and not paying commercial subscription fees"
Police captain: "Tavern checks are all part of what we do. I would almost rather have students drinking in bars than at uncontrolled house parties"
Sorry for "any part we may have had in relaying what has turned out to be faulty information"
Brian Williams sorry for NBC's sudden simulcast with NECN delivering man saying "s---" — "Well, that was a fortuitous time to dip into the coverage of New England Cable News"
Was taking them to Dumpster
Police chief "happy we are not dealing with human bodies being dumped everywhere"
"Clip package" with scenes available online next week
$14.25 plan scrapped
Practice known as "manual rebates" or "screwing"
Shortly before 3 p.m.
"We want to assure the public that checks we have mailed ... are valid"
$110 million will fund graduate student residence, fellowships
AP: "Profit margins rose and so did employees' productivity"
"Totally irresponsible."
"Gordon Lightfoot should have respect for himself and depart the stage."
"I didn't think it was so bad, especially for his apparent condition."
"Sad, but then again time stands still for no man."
"You can still hear it's him, and he's singing on key with what's left."
"For perspective, consider the artistic quality of the rest of the show"
Picked up by deputies down the street
"The Associated Press first reported at about 2 p.m. that a suspect had been 'taken into custody' and was 'expected in federal court' on the South Boston waterfront. AP did not name the source of the information. CNN followed with a tweet saying 'arrest made' in the case. The Globe later posted a story saying that a suspect was in custody. That information was attributed to an official with knowledge of the case."
Originally aired March 17, pulled from Fox.com and Hulu.com
"Sad devotion to that ancient Jedi religion"
Good for all residents of Suffolk County; others wanting to claim must call
Critic: "I am not moved. I think this is a distinction without a difference. A cynical view of the announcement today is, How can the MPAA protect themselves and continue a toxic level of violence, especially in PG-13 movies, while providing themselves cover from all the scrutiny?"
"My affiliates and I expect to engage in ... discussions that we believe will help to facilitate alternatives to the existing transaction with Michael Dell"
"Continue to review and evolve our plans to ensure the safety of everyone"
"I really didn't even want to come tonight. I hadn't really heard much — I spoke to my mom, and most of my family seems to be OK. It's such a big event, there's so many people there. It's horrible man. It's (expletive) disgusting, man. I just — I'm very upset. You try to put everything in God's hands and whatever happens here is out of our control and there's a bigger picture. But it's still obviously upsetting"
Joe Andruzzi: "TY to all our emergency personnel"
Karen Finerman: "Tonight we wall streeters go to bed with a heavy heart, for today,we are all bostonians"
Jane Wells: "So sad. So angry."
Joseph Gordon-Levitt: "Our hearts go out to those affected by today's tragedy in Boston. Here's how you can help:"
Val Kilmer: "I'm smiling for the cameras at the game here in Dallas, but I'm thinking about Boston..."
Dane Cook: "When I was grieving my parents death I needed humor to alleviate my sadness. My comedian friends provided that for me as we will for Boston."
Slash: "I feel terrible for all the people of Boston. On a day like today, something so evil should take place. Deepest sympathies to all affected."
Fran Drescher: "So sad abt th Boston bombings :( People out2 hava happy day & hatred gets in th way. Bad things happen 2 good people"
Dick Vitale: "Tonight all our prayers & thoughts r with all those beautiful ppl that were the victims in the Boston tragedy .#WEMUSTUNITE"
Minka Kelly: "What a horrific day.. With a heavy heart I send all my love thoughts and prayers to everyone in Boston"
Carson Daly: "These battle shows were taped last week. Boston is in our thoughts and prayers tonight. @NBC is airing a special update after #thevoice"
Hulk Hogan: "Praying for Boston and all the innocent victims much love and prayer. HH"
Mariska Hargitay: "I am profoundly saddened by the news from #Boston. My thoughts and prayers go out to all those touched by this terrible tragedy."
Emile Hirsch: "There is unshakeable courage in the human spirit that no bomb or act of violence can destroy. #Boston"
Jennifer Love Hewitt: "Sending my love and prayers to everyone in Boston."
Tony Robbins: "Just landed & heard about the Boston Marathon Bombing. Sending Prayers to the victims & their families. We will assemble a team to help them"
Hines Ward: "My thoughts and prayers go out to the victims of today's tragedy at the Boston Marathon. So senseless."
Joe Mantegna: "Trust me, the real FBI is all over this and WILL catch those responsible. #Boston"
Ted Nugent: "Prayers&Godspeed to victims in Boston & hope the guilty are caught & severely punished"
Bethany Hamilton: "My heart goes out to Boston & all the athletes & people affected by this awful doing."
Darrell Waltrip: "my heart hurts for all the sweet people injured in Boston today, and all I can do is pray and pray and pray and pray and pray some more."
9% Monday cratering coincides with stocks' worst 1-day tumble of 2013
"You see that armageddon premium in gold and silver coming out"
"It's time 2 let someone else rock the open. Difficult decision. Kinda emotional"
"I was happy for him. I know he deserved it"
"I have a wonderful relationship with Andy Lack. He's the best boss and mentor"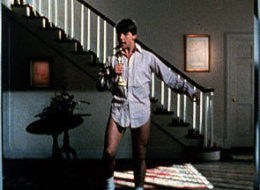 Not Seger's: "Bob had pretty much finished his recording at Muscle Shoals and he asked them if they had any other songs he could listen to for the future"
"If he creates hoopla, it will cause more people to see the movie"
Response: "there are at least two other attributes of mine u shld be shooting for brains and b@lls"
Off-duty paramedics perform CPR after 8-year-old suffered cardiac arrest
"I don't even know how these people get a number to call. Obviously they've got more time on their hands than I do. I don't know the number and I'm playing in the golf tournament. Nobody calls in during a basketball game or a football game. ... They're definitely not calling balls and strikes during a baseball game. Maybe it's because our sport is so slow, they have time to call in"
Officially in bear market territory; silver in 45% decline since April 2011 high
"There's a tremendous amount of new shorting going on in the metals market right now ... I think we're going to test the 1,450 area as long as the market does not break back above those levels and run the shorts out. The shorts have the market going their way"
Caught "Tar Heel fever" at UNC-Duke game; science fest, spring football next on agenda
Female student: "As a woman, it's encouraging to have a woman authority figure"
Sheryl Sandberg book: "I realized that in addition to facing institutional obstacles, women face a battle from within"
Allegedly received more than $1,588,000 to which he was not entitled
Medics able to get pulse, heartbeat
Odds are 117,648,000,000,000,000 to 1
"They played all the time. It was just a game"
"We lost a great man, obviously his accomplishments speak for themselves, but Marv Harshman the man was a great person, a great mentor"
"The market seems to be on autopilot"
Sam Zell: "We are suffering through another irrational exuberance"
Embarrassment: "Nearly 600 men and women take a lot of pride in this job, and every time one strays, it's a bad reflection on everyone"
"This incident serves as a reminder that park visitors are urged to stay on trails and not engage in reckless behavior while visiting their national parks"
"Medically, physiologically, anatomically"
Saved: "Were we in a good place for it? No, but you improvise. If I didn't have rope I'd have used my shoelaces. We would have made it work"
"It's a shame when someone's trying to earn a living and they can't do their job without something like that happening"
"He's gotten away with it for 28 years ... He thinks everyone's so stupid."
"We've been busy since we opened the doors. We don't have any complaints"

Disputed: "We have no plans to stop working with her"
"Hopefully, people who have had a stroke read this and won't give up"
"This customer has been in many times and purchased flowers from us. When it came to doing his wedding, I said 'I could not do it because of my relationship with Jesus Christ.' He thanked me and said 'He respected my opinion.' We talked and gave each other a hug, and he left. I believe biblically that marriage is between a man and a woman. That is my conviction, yours may be different"
"People say if 'we have tried everything' but they haven't really tried anything, because they really want to clobber (something). It is what we know, it is what is familiar — revenge and that stuff"
"The only people more disappointed than the fans are the Blue Angels themselves"
Called cruel and unusual after being sentenced to probation
But cash mysteriously returns after police are alerted
Baseball team members disciplined
"It's amazing. You hear about this kind of stuff ..."
"You're seeing some pretty decent action in the overall market"
"I think Sheryl is terrific for bringing this to the forefront because we do need to have this conversation but I would not criticize women in terms of saying you don't lean in enough and the women's movement has stalled"
Staffers not sure what topic is as "Street Signs" sets up shop in Houston
Optometry office worker suspicious; "she got on the Internet to do some research of her own and came across missing persons posters and pictures from Pennsylvania"
N.Y. Post: "Fires"
CNBC: "Out"
MarketWatch: "Stepping down"
WSJ: "Dumped"
Bloomberg: "Ousted"
N.Y. Times: "Leaving"
"Sees the suspect with a firearm in hand to his wife's head"
Foul play not suspected in death of 29-year-old
Best-sellers include "What to Expect® When You're Expecting"
Police report: "I did observe a liquid trail running down the driveway with a splattering up against the foundation ... consistent with someone who had just recently urinated"
Revived by paramedics; in serious condition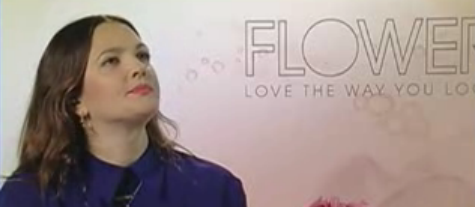 "Unfortunately, I was raised in this, like, generation of, like, 'Women can have it all,' and I don't think you can. I think some things fall off the table, the good news is, what does stay on the table becomes much more important"
"If you want a real movie, hire a real actor. My grandfather and his legacy deserves only the best, and this is not it. Has Baltimore forgotten that Trent Dilfer also won a Super Bowl while playing for Baltimore?"
Son of QB legend: Ravens QB a "goofball" ... "If you want a quarterback, go with Peyton Manning. My father was just like that. This is a joke"
"For the record, I never said those 50 to 100 defaults would all happen in 2011"

Paper: "And Keystone opponents interpret the possibilty of an early administration decision as an indication that the president is leaning toward approving the line"
"One of the big mistakes was perhaps too much change too quickly without adequate testing"
"The captain, apparently, felt that our complaint constituted grave danger to the aircraft"
Thug got out of another vehicle at intersection, opened fire
"It was deafeningly loud"
"If there were a Mount Rushmore of movie critics, we'd start with Roger Ebert"
Workhorse: First Pulitzer winner for arts criticism reviewed up to 306 films a year
President Obama: "Michelle and I are saddened to hear about the passing of Roger Ebert. For a generation of Americans — and especially Chicagoans — Roger was the movies. When he didn't like a film, he was honest; when he did, he was effusive"
Richard Dreyfuss: "Rest in Peace, Roger. You were simply the best."
Samuel L. Jackson: "Roger Ebert was the real deal! He loved movies, for real! Great guy, good friend. Always made me smile. Thanks for all you were!"
Seth MacFarlane: "Roger Ebert will be missed. One of the few critics who had actually written films. His opinion always mattered to me. He was the greatest."
Mia Farrow: "If cancer came to take me piece by piece, I hope I could summon even a fraction of the grace Roger Ebert showed us, in such abundance"
Courage: "I know it is coming, and I do not fear it, because I believe there is nothing on the other side of death to fear"
"What Japan is doing is actually quite dangerous because they are doing it after 25 years of just simply accumulating deficits and not getting the economy going"
"She also happens to be by far the best-looking attorney general in the country"
Melissa Lee "cutting back"; suddenly "wanted to focus on 'Fast Money'"
CNBCfix analysis: Translating comment from CNBC spokesperson
Pershing Square manages 6% return despite 23% bomb in JCP
"first time for everything: I've now been called a hillbilly"
"Men regularly marry women who are younger, less intelligent, less educated. It's amazing how forgiving men can be about a woman's lack of erudition, if she is exceptionally pretty. Smart women can't (shouldn't) marry men who aren't at least their intellectual equal. As Princeton women, we have almost priced ourselves out of the market. Simply put, there is a very limited population of men who are as smart or smarter than we are. And I say again — you will never again be surrounded by this concentration of men who are worthy of you. Of course, once you graduate, you will meet men who are your intellectual equal — just not that many of them. And, you could choose to marry a man who has other things to recommend him besides a soaring intellect. But ultimately, it will frustrate you to be with a man who just isn't as smart as you"
"I was Miss Scarlett and he was Professor Plum"
Witness: "I lied. I said I knew nothing about a truck ... It was not my finest hour"
"If she is the best on the board, I will take her"
"I must slow down now, which is why I'm taking what I like to call 'a leave of presence'"
"Throughout the event officers had to separate people and quell fights in the lines from people who attempted to jump the line in front of those who had been waiting for hours"
"I kind of stood up and tried to climb out, but the car wasn't stable enough"
No cash bonus for 2012
Cops "during peak activity respond only to crimes in progress"
Charges declined; cops without "any info that could crack the case"
"You hear this line sometimes and it's perceived as a cliche — but if there was a Mount Rushmore for Alabama football, I really think coach Moore would be right next to coach Bryant. I think he was that important"
"Huffington was using the apartment for large parties and business functions in breach of the sublease"
Then jailed after knife prank
Unclear why he stopped Nissan SUV and got out
Charged with careless driving
Unrestricted gift from 1965 grad
8% skid on Monday to $6.4225 per bushel also pulls down wheat
"In my 18-year career I have never seen anything like this"
Tackled, tied up by shoppers: "People were running out of the store, people were crying, people were just confused about what was going on"
"Littering, loitering, excessive non-customer use of the bathrooms..."
"The people inside the plane were not wearing seat belts. So when they lost control of the plane, in an attempt to regain control of the plane, the passenger was ejected"
Aircraft built by 82-year-old who died in nearby crash last year
"Consumers' use of overdrafts shows no indication of going away, and is actually increasing. Payday lenders are the low-price source for short-term cash needs. You can get a cash advance for $16 as opposed to $25 at a community bank, $27 a credit union and $30 at bank or thrift. Those are median prices"
Option expiration on IPO date of 60 million shares for 6 cents counts as ordinary income
7-year deal worth $18.2 million: "It is an honor to be the head coach at UCLA"
Howland classy in exit: "This is a historic place. I had a relationship with John Wooden. I spoke at his memorial service. There are things that I will think about, that I have been a part of because I was the head coach at UCLA, that I will always cherish. I grew up loving this program as a kid. Coach Wooden's success here is unprecedented. It's a place that has such high expectations, and that's understandable"
"That film gives the wrong impression. Richard Nixon had never admitted any crime"
Pulled up and told victim to keep his hands on the handlebars
City, police unions declare arrest-and-conviction provisions weren't met
Taken into custody after manager's mistake, chained to wall at jail
Dad: "He wanted to get out of that snow and cold weather"
Postseason: 1 touchdown, 16 total catches in 4 games as team's primary wideout
Lawyer: "At all times, his trading decisions were based on detailed analysis as well as information he understood had been properly obtained through the types of channels that institutional investors rely upon on a daily basis. Caught in the crossfire of aggressive investigations of others, there is no basis for even the slightest blemish on his spotless reputation"
Bharara: "Another Wall Street insider who fed off a corrupt grapevine of proprietary and confidential information cultivated by other professionals who made their own rules to make money"
Sign invites passersby to write on her white suit
"We promptly investigated the matter and found no basis to support the claim"
Boards, bats, table legs, hammers, but apparently no guns
"We're attempting to identify the actors involved in the fight as well as the actors that were holding weapons. We have pretty good surveillance video of those individuals"
Business she owned is considered a crime scene
Russell 2000 (12.03%) thumps S&P (10.03%); Dow's top performer is HPQ
Regained consciousness, held for questioning
Neighbor has 5 dogs: "This is my security for the house right here. We have no issues here. I'm big on security, making sure the doors are locked. Whatever needs to be lit is lit. My Akita — that is the big security for me"
Mobile accounting for about 53%; in 2011 "virtually no ad revenue from mobile"
Shot across the highway at 10-point buck
"He said, 'No, bro. I gotta get outta here because of the media'"
"He looked like a disabled person. I didn't think he was the person who took it"
Police: "It's definitely a whodunit"
"People in the archery club are rather angry, because this is giving all archers a bad name"
Joins class of Jimmy Cagney, Bing Crosby, F. Scott Fitzgerald
"It's clearly an act of desperation — it undermines everything he's been saying and doing"
"NBC said no, afraid she was trying to aid the enemy"
"It's hard to understand why or how someone could sit there and lie for that long. This isn't a white lie. It's complete disregard for somebody's well-being"
Students will write and create ongoing Web-based sitcom "of the style of a Norman Lear political sitcom and not the brain-dead ickiness you see today"
"Cut (the man's) hands off and eat them ... blow (a reporter's) brains out"
Defense: "Definitely someone who's strongly opinionated"
Contestants had to visit wreckage of B-52 in Hanoi
"The winner of the race was able to avoid him, but the loser apparently didn't see him"
"People aren't accepting nature for what it is. They have to put an element of excitement into it. People see it on YouTube and then say, 'That looks like fun'"
Managed to get into cockpit before being ordered to assigned seat
Voters get more time to see contending films
Raced into the store followed by 2 men, charged out the restroom and grabbed female
Paper: "Agreed to give Best Buy executives a heads-up whenever he visits Richfield campus"
"With the ordinance we can hold the bartender accountable. If we have somebody who is causing a problem because they are getting intoxicated while they are serving, there's nothing really that we can do for that. The owner can fire them, but then they can just go down to the next bar and get hired there and then the problem continues"
Self-regulation: "It's basically been left up to the bars. There are some bar (owners) who say, 'No, I can't have people drinking on duty.' There are other bars that have a different philosophy"
Chief assures no "storm-trooper" tactics: "An officer can't just go in and make a spot check, and say, 'Blow into this device.' It's only if there's a problem"
State attorney general's office sounds skeptical: Takes "an incredible amount of specific evidence of an agreement among competitors ... There are just too many other variables — the price that the retailer must pay, other costs associated with doing business. Maybe they are part of a larger franchise or chain, transportation costs. It goes on and on"
Friends turned around, and he was gone
"The occupants in both vehicles exchanged hand gestures and lane changes cutting each other off. They then pulled on the side of the road, confronted each other and it turned physical"
Approaches GE Capital about possible $15 bid
"I really just wanted to level with him, that I didn't have any distractions. Really, the best way I could describe it was by saying that I didn't have a girlfriend. It was a little bit true. Because I had broken up with my girlfriend. It was about 6 or 7 months before that, so a little different"
Firefighters use foam; bee company sprays hive
"Like it was for 'Meet the Press' ... It was very odd, and they were caught off guard"
School will focus on Shaka Smart, Brad Stevens
Star player's listed age false: "I didn't tell anyone I was 19. I knew I was 20"
Collected extra $606, said she owed $800 dental bill
"With all the fragmentation, there is no king of late night — just a few princes, dukes and earls"
Former state trooper also managed to get himself banned from Lowe's
"It's definitely not how I envisioned it all ending"
Tapped underage male relative to be the bad guy outside supermarket; he fled country
Bullet came through men's restroom wall into dining area; customers surprised but unhurt
Purportedly purchased with Lou Adler in 1980 to get better TV reception for Laker games
"We didn't have any paper on it, which tells me we were able to resolve it"
Neighbor's pooch also saved: "I have what matters. I have my dog back"
Player accessed an administrative website containing information about questions
"It's not like math class where it's boring and stuff"
"Why change something that's not broken, as far as were concerned?"
"When you look at the little mesh, wire microphone ... and you address people on the other side of the mic, you hope that your performance will be special, that it will have lasting power"
Reunion? "Who knows? This is my old buddy, the first friend I made in life"
"He is in a very good place. He likes where he's headed. He likes the person he has become"
"It's a diabolical misrepresentation of the acts of courage and bravery, done at significant risk to themselves, by New Zealand diplomats"
"Nearly 1 out of every 2 people on the Internet visits YouTube"
"It is an absolute bad idea to count money anywhere"
"I do not, nor have I ever, said or believed that God hates homosexuals (or anyone else). I said that some of His followers believe that ... I'd like to say this was a publicity stunt, but I'm really not that clever, and I'm definitely not that cynical"
"I had the cookies on a cart, and I would never ask anyone to buy them"
Victim had job interview with Google scheduled next day
Big surprise: rates unchanged
Shares last buoyed on March 8 on news of purchase
Gasparino: "Here's hoping that they both lose"
"Great long-term initiatives that could drive earnings and valuation for several years"
"It's a big waste of senior people's time to be sitting in all these interviews and generating all this paperwork & so on. And, teams suffer and productivity suffers"
"Tell me the case where you need it?"
"She doesn't even live that close to the tracks"
"Well, that was unfortunate"
"They also replaced our marble steps, which were worn to the point where they were dangerous"
"It is very unlikely that she will tour again after what has happened"
P.R. flack: "I am no longer working with Michelle Shocked ... I personally do not support the sentiment of what Michelle is being accused of saying"
"They definitely let me down ... It's hard enough making a commitment to working out without worrying about whether you are baring your behind"
"It reminded me of how bad it was seeing Goldman Sachs in the same position. It took a long time for Goldman to get over that. It will probably take a long time for JPMorgan to get over it"
2nd half of program will tackle guitar purportedly owned by Les Paul
American Advertising Federation Hall of Famer turned Anheuser-Busch into superpower with campaigns including "Head for the Mountains," "Weekends Were Made for Michelob"
Visionary: Urged brewer to give financial support to ESPN in 1980
Conscientious: "Mike initiated the 'Know when to say when' campaign, and what's more important, he spent against it as if it were a brand, and, by doing so, he made corporate responsibility a part of Anheuser-Busch's corporate image. Pretty brilliant, Mike"
Roots: Son of Irish immigrants in East Detroit; dad active in Sinn Fein
"God hates fags and you can tweet that I said so" ... "If it was intended to be satire or irony, she misread the audience reaction in San Francisco"
Decided charging more and more for print subscriptions while giving away content online was "a wholly irrational proposal for our readers"
"They probably want sales to come in at lunchtime [when] need is greatest for a quick meal"
"In fact, smokers who relight cigarettes may be at higher risk of lung cancer and chronic bronchitis. That is something of which policy makers need to be aware"
Paper: "Either doesn't know or isn't acknowledging what and whose expectations the Bruins must meet"
"The bus rolled back from the parking lot ... I don't even know what caused it to roll back"
"Nobody questions the existence of the conspiracy, nobody questions that the rigging took place. The question is the amount of damages"
"She put me in a mail truck and took me to the pastor's house"
"I gave Bob Hope his first Whitey's (ice cream) malt"
"Something nice that's happened off the course was meeting Lindsey Vonn. Lindsey and I have been friends for some time, but over the last few months we have become very close and are now dating"
Jana Winter reported on notebook sent to psychiatrist
"Evidence that was consistent with marijuana smuggling activities"
Fueled by 50 mph winds
Many taken into custody
Fired 2 rounds from revolver into ground
"It's like buying a lottery ticket. You make a guess and if it turns out that Hurricane Andrea is one of the big storms of the year, people will go to that domain. We can call it distasteful, but it's not illegal to buy a domain name of a disaster and try to sell it. It's just kind of sad"
Battling health issues since January
"You would just wait till the end of the day to see who wins the prize"
Morgan Stanley playing offense with unconventional hire of CNBC Capital Markets Editor
Update: CNBC evidently shuns evaluation of move on-air
"Reading just a lot of Wikipedia, clicking on everything"
"It's important that this is right, and we understand why this is important for veterans"
Claims digital revenue up 45% in 2013 and print ad revenue set to rise in the first half
Bulgarian immigrant making $8 an hour turned it in: "It says something about our people"
Arrested: "She actually fought back and grabbed him before he got away"
"She got taken to the hospital against her will"
"He said to me ... 'I'm a minor, I can do whatever I want'"
Aircraft tipped on its nose next to runway
Pretended to sell MacBooks, gave boxes filled with textbooks
Largest settlement of its kind: "The historic monetary sanctions against CR Intrinsic and its affiliates are a sharp warning that the SEC will hold hedge fund advisory firms and their funds accountable when employees break the law to benefit the firm"
Gasparino: "TAKEAWAY FROM SAC DEAL: if FEDs had the goods SAC wld been closed, cohen gone. next date to watch:june when statute of limitations runs out"
1. "Have to figure out how to get people to watch when we're not in the middle of a crisis"
2. "But they have premium ad rates. Why does it matter if the demo number is lower?"
3. "The sales team is under huge pressure to sell prime time"
AP: Idea where "people spend hours catching up on television series they may have missed the first time around and serves as a grand look into what may be the future of TV viewing"
"It's really not politically motivated"
"I've seen a lot of people try to avoid being arrested, but they don't usually go through a criminal triathlon to get away"
"It is unclear why the vehicle was in reverse while Sanders was outside of the vehicle"
"He became angry and started swearing, and looked outside at his Saab and said he was going to go home and get his AR-15, and come back and shoot the place up. He then turned to the clerk and said, 'I'm not mad at you, just hold the package and I'll be back.' On the way over, we ran his name and he had a gun caution under his name. I asked him about the incident and he started getting visibly angry and loud when he talked about the post office and how this has been building up for awhile. Apparently this was a culmination of events and his frustration with packages not being delivered. He claimed he knows what an AK-47 is, but didn't know what an AR-15 was and then said he had Tourette's ... I had difficulty getting him in the car because of his Tourette's and him getting worked up, and then he said he was getting claustrophobic ... I initially got him into my cruiser, but he was flailing around and we were worried he might hurt himself with his back, so then Holden came over with a cruiser with a cage, but that didn't work ... He was calm with us after getting settled in the ambulance and at the jail. It was just being in the cruiser that had him upset"
"Troopers are going to run down what caused the accident. Most things that have been purchased recently have a bar code that shows who bought it, when it was purchased and where it was purchased"
"I'm sorry there wasn't a bigger turnout. The main reason behind this was to encourage public participation and input from our citizens. It's about involvement"
Hannah: "I can tell you that I am not resigning. Ron is not resigning"
National Consumers League says it wants FTC to investigate
"We do not think we are going make revolutionary advances"
"Grapevine chatter at CNBC has Gary Kaminsky taking some people w him to MS including possibly hed flack Brian Steel"
Bigwig: "If you take the top 5 people at the firm, I think you could probably say, Gary is one of those right now ... he saw the Lehman Brothers stuff come very early"
CNBC's Buffett flap: "They published an apology ... Gary refused to apologize"
Challenge: "Kaminsky's brash, outspoken and blunt takes on Wall Street may inject a breath of fresh air into Morgan Stanley's oak-paneled stuffiness, but he clearly has his work cut out for him"
Continues as CNBC contributor: "We thank Gary for all his contributions to CNBC over the years and we look forward to seeing him on our air as a contributor"
Net $6 billion is down from $26 billion in January
"two great movies back-to-back; marathon man and deer hunter"
"I was standing in the middle of the fairway ... before I knew it, I was underground"
Fluke: "This guy just really was in the wrong place at the wrong time"
"We don't know why he sought refuge in our elevator shaft"
"Blatant disrespect for the House of God ... Members are being assaulted coming and going"
"Apparently was dismayed by the vacant parking spaces and cubicles at Yahoo headquarters, and by a check of VPN logs that reportedly showed a decided lack of remote worker engagement"
Has recouped $29.8 billion of its $49.5 billion bailout
Media mastery: "Why create a PR firestorm ... To create a storm of discussion and keep Yahoo in the news for a few news cycles … Perhaps, the press exposure was considered more valuable than any ill will this might create ... Case in point, we have the NYT, the Economist, and every tech blog on the planet … and a whole bunch of other companies coming out with statements about telecommuting, all of which constitute free press for Yahoo (the most they have gotten in years, even more than when Mayer was appointed CEO last year) …"
Prompted Karen Finerman essay: "Think about this: Have you ever been at the office and your boss is working from home? Can you honestly say that you work quite as hard, are just as diligent, and get just as much done as when your boss is there? Honestly, probably not"
September: Less traction from buying phones for employees, BlackBerry dis
Cute: "The overwhelming and immediate response was that yes, the blonde-haired-blue-eyed Mayer is, in fact, hot … It goes without saying that Mayer is brilliant. … But Mayer has always been savvy — leveraging both her brains and her beauty in the media ..."
"Gorgeous": "Young and personable to the point of investor fawning"
"Beautiful": "Blonde hair and blue eyes with an arresting smile; it seems likely Brian Wilson anachronistically wrote 'California Girls' about her" Stock: Up 46% in 8 months since day of hiring announcement
Future candidate? Hosted President Obama at her home for $30,000-a-plate fund-raiser
Priorities: "For me it's God, family and Yahoo, in that order"
Several blocks from police headquarters, but no arrests made
Forgot to try a 3-pointer: Made layup, free-throw, then nothing but net
Said to be feeding drug habit
"The IRS failed to do due diligence by not noticing that several hundred companies and nonprofits suddenly had the same address, and all of them were delinquent in paying taxes"
Loses ruling: Claims searches for "Bev Stayart," the only "Bev or Beverly Stayart on the Internet," prompt Google to offer "Bev Stayart levitra" as a search term, which produces paid links, says name has significant commercial value
The system: "Advertisers bid on keywords, and when an Internet user searches for a keyword, it triggers display of up to 11 'sponsored links' to the advertisers' Web sites with the search results. Google earns revenue from each click on a sponsored link"
"It's been a great run, but all good things must come to an end"
"The recession took its toll on many small businesses and it took its toll on mine. ... It's debt we had to take on to try and keep a dream alive ... I am the mayor and that means fair game for conversation and I understand that. The city is in excellent shape"
Solar/hydrogen trip will take 5 days from Tybee Island, Ga., to Long Beach, Calif.
NFL writer: "Finest open-field tackler in the league"
Daughter: "He was amazing and strong. He loved his family, he loved his grandchildren, and he loved my mom so very much"
Investments in Web site, dedication to offering free shipping
The boot: "Bean's first product is as relevant today as it was 100 years ago"
"I wish I had been there to respond to your questions about Forbes reporting and the Forbes article I wrote about Prince Alwaleed, especially since Sanbar managed to avoid answering most of your questions"
"Of those 15 films that have passed $1 billion worldwide, 11 have come within the past 5 years … What's changed is the whole world is watching now"
"Belligerent" guest broke on/off valves behind shower in his room
Told him he could get him a bigger refund
"I didn't even ask her for it. She handed it right to me. She ordered a margarita"
Cop: "One of the odd things, I thought, was the suspect was plenty old enough to buy a drink in a bar. Why she would use someone else's ID I don't know. I can't say this is the most bizarre thing that I've ever seen in my career, but it's up there in the Top 10"
"Studies show almost no downtown panhandlers are actually homeless. Panhandling downtown and at intersections is a racket and needs to stop"
Claimed accident; weapon traced to boyfriend
"It was an argument that got out of control. Between 2 officers — that should not have happened. Both officers expressed regret. I think they were both stressed out. It was the end of the shift. It should not have happened"
Higher than legally enforceable rate of 25% per year
Not all: Faces insurance-fraud trial as accused "wreck chaser"
Born to unwed teen mother, wandered the country at age 14
Poignant message to fans: "It was a long hard bumpy road, but this great country kept me inspired with its beauty, character, and spirit, driving me to keep marching on and devoted to sing about its people and places that make Canada the greatest country in the world"
Vices: 4-pack-a-day smoker complained nation's anti-smoking laws kept him out of public eye, "but it wasn't the cigarettes that got him"
Apparently sought lower sales tax payments
Blowtorch crew would be out with the money in 60 seconds
Stopped car in middle of street to trade places
Expects condemnation; nobody hurt
Glitches involve property tax refunds, education expenses, $5 political contributions
"There isn't a perfect time to leave a really good job"
"This year, we had a tremendous presence on Google search — when readers typed into their browsers 'Oscars 2013,' the L.A. Times ranked high in search results"
"Can you identify when you last took the Wall Street banks to trial?"
"I am not going to get a lawyer, because I do not need one. Because I do not think I did anything wrong. It was their fault and I voted. I cannot afford one anyway"
Legal experts say time on Macy's side
"My family had always benefited from WIC, and still continues to"
"Treasure Detectives" beat "60 Minutes" of previous week; "Car Chasers" lost to "Greed"
Likely to seek levering up of balance sheet, special one-time dividend
Chase called off because they knew his identity; waited for him at home 20 minutes later
Lied about war injuries to pursue dream of joining PGA Tour
"This all will only work if everybody in this city gets involved ... We cannot continue as a city that has a policy that says, 'You call 911, and you get a police officer"
Nervous and skeptical: "I'll be gone before that 5 years ever arrives — and people like me will be gone. We can't take the crime. We can't take the fear"
Girlfriend charged too, because she drove to him to mall and waited
Can use mobile phone number and PIN without disclosing credit card info
"Voice was strongest on 'Like a Rock' ... pumped his fists like a rock-'em, sock-'em robot ... anything but pretentious ... brought it home with a pair of encores, the 1st featuring 'Against the Wind' and 'Hollywood Nights,' the 2nd with a powerful rendition of 'Night Moves' ..."
1. "No fluff, no games no nonsense...Our business is business, that's our reality"
2. "Does CNBC really think it can tell CEOs what to do? Fox Business. We know how to talk to business leaders"
Reax: "Of all their slogans, we like this one the best"
Still holds 13.4 million
Decided to "borrow" plane at 1:30 a.m., 3 die: "This was not an accident. It was a crime"
"Smart stock-pickers look at 5-year returns, and there Berkshire hasn't even beaten the total return of the S&P 500 index: It's up just 16% compared to a 32% return on the S&P"
Struck assistant manager with shopping cart; cops required stun gun after collar
"They should have told the public, but they especially should have told the employees"
Going 15 mph
"I think she's representative of a lot of people who may have a past that may not involve anything illegal or anything that hurts anybody"
90 minutes before scheduled time, emailed that flight from NYC to Chicago turned around
Judge: "When there's an arrest warrant, you fly the night before. ... Ms. Pater does not run this courtroom or the criminal justice system"
"Bin Laden wasn't defeated by superheroes zooming down from the sky; he was defeated by ordinary Americans who fought bravely even as they sometimes crossed moral lines"
"It's an extremely high percentage, not 90"
Prof: "It's unfortunate he used those hyperbolic numbers, because it may serve to mask a legitimate explanation of a very, very drastic bunching of murders"
Apparently climbed inside on cold night
32-year-old refused breath test, drove away from scene
"I'm assuming it was not the most flattering description"
Credited with Butterball Turkey talk-line
"This is a way to bring more patrons through the doors. Some theaters in my district are struggling to survive"
Told Dish Network's "Hopper with Sling" couldn't be voted "Best of CES"
Had served as "a model" employee since promotion in 2003
Victims include 5 attending birthday party
"They stopped me at the door and said no one is allowed in. I usually get a coffee every morning but they just told me, 'Not this morning'"
7.5% last year, expected 6% this year
"There are things you have to learn, and we have to help him with that"
So when Fox bagged an interview with the Jets' future ex-quarterback Tim Tebow and TiVo chief executive Tom Rogers ... CNBC had a hissy fit"
Anne Hathaway vows to use trophy "as a weapon against self-doubt"
Somehow escaped while SWAT team surrounded building
"The only reason that United Fuels has an office in Sycamore is to attempt to create a sham tax situs (location) for fuel sales in a lower taxing jurisdiction"
"Do you need 80-plus venues to trade a stock? I would argue that you absolutely do not. Half a dozen? Probably. More than that and it gets to be stupid"
Krugman: Idea "silly," but not raising debt limit is "equally silly"
"That's karma, Elway"
"I even have some nice words for Dierdorf. (And it's not true that I am only including them because I promised to say such things in a prayer uttered in the last 65 seconds of regulation time when it looked like all was lost.)"
Todd Bradley hauled in $7.4 million, down from $10.7 million in 2011
Security guard had ordered move to lactation room
"We will make absolutely sure that similar errors do not happen again"
Attackers could trick targets into visiting malicious Web sites
Insists will save money, avoid making copies and assembling bulky packets for board meetings
"The evidence at this point I think is very, very convincing"
SUV gets away on 405 as SWAT team surrounds store for 2 extra hours
Able to extricate himself before rescue attempts failed
At least one person had to be cut out of the pickup
Brings to 6 the number slain this week
Paper: "It's gotten so bad that at least a couple of stations have hired armed security guards to accompany news crews when they do stories in the city"
Used laptop, printer, glue sticks in hotel room
Office has since purchased new cash register
"The coaching could catch up to them eventually in the postseason"
Ouch: Predicted Notre Dame cover in BCS title game
Based on 3 previous residential burglaries
"I didn't even see a scintilla of evidence that would suggest to me any hint that this company is running anything but a legitimate multi-level marketing program"
Ranger spots campfire
"Created panic and fear"
Had attended "The Dark Knight Rises" with Jesse Childress
Some of the jewelry found hidden in the woods
Doctor dad "was concerned that I would never be able to make a living at this kind of thing — it was a justifiable concern, I think. I grew up in a home where there was no music, no interest in any of the arts"
"I find that I must cut back on discretionary spending and gratuities"
Recyclers pay average of $50 for materials
"It's shocking. Normally there's a pattern. There's no pattern this year"
"A budget that lives within its means, now and for many years to come"
"He's a political guy. He didn't get where he is today by being a shrinking violet"
"Our old advertising worked well, but it was getting a little bit tired"
Katherine Webb: "It's been actually kind of fun ... It was kind of nice"
ESPN: "We always try to capture interesting storylines and the relationship between an Auburn grad who is Miss Alabama and the Alabama quarterback certainly met that test. However, we apologize that the commentary in this instance went too far and Brent understands that"
"Find New Roads" will replace "Chevy Runs Deep," which you don't even remember
Good chance it may involve new album
Wife: "No, I loved him to death"
$800,000 casket: "The museum did have another break-in, and items were stolen"
"It's really complicated. I know a lot of employers are thinking: This is so complex. Why not throw up our hands and send workers to the exchanges?"
"Getting these student surveys back ... hits you where your heart is"
"Public tickets to these events were originally scheduled to go on sale tomorrow morning — you received the e-mail tonight in error, and Ticketmaster takes responsibility for this mistake"
Shares down $2
CBS all sold out
"You quarterbacks, you get all the good-looking women. What a beautiful woman ... If you're a youngster in Alabama, start getting the football out and throw it around the backyard with pop"
Donations requested for "Abused Men's Assistance Fund"
The real bad guy got away
"We understand how difficult it is to build hit shows"
Seems unaware students prepped by Jong Un thugs: "He's actually going to a Cornell site"
"I told them there were two reindeer that just came through my living room window and they were running around my house ... Of course, my kids are making a big joke out of it and saying, 'Grandma got run over by a reindeer'"
"There's always the human factor"
Father's girlfriend under investigation
"Common sense says carrying a sheath of papers in the front seat does not relieve traffic congestion. And so I'm finding you guilty"
"I saw it taxiing. There was no indication of smoke at that point"
Loan servicers will divide borrowers into 11 categories
"This is probably unprecedented and certainly unprofessional. It is a horrifying, disrespectful departure from every interchange I have had, or been witness to, with public-relations professionals in four decades in journalism"
"So, now I'm self-employed. Just got laid off by Politico"
"A lot of people would say we don't deserve it because we already get enough as college kids that just happen to play a sport. A lot of people don't realize all the work that goes into all the stuff that we have to do throughout the day. I have no time during the day. I wake up at 6 a.m., lift, go to class, right after class you come back up to the football complex to watch film and get ready for practice. By the time you get out, you've got to go to study hall. By the time you get out of study hall, it's basically bed time. It is really like a full-time job"
Kevin Krim: "She saves us every day. Marina and I couldn't be more proud of her"
Hope, peace while traveling: "We are on Day 3 of our cross-country journey. We spent the day in charming Santa Fe ... We strolled through a few art galleries today and found some pieces at the Canyon Road Contemporary Art Gallery that we are sure Lulu and Leo would have loved"
"CBS truly fell down on covering this story during the last 4 minutes of the game. And I will be honest about it, that failure left me with a bad taste in my mouth for the entire telecast. A really bad taste. ... what they missed is the deeper mythic, epic, tribal nature of this ritual: Baltimore's greatest warrior dancing around the campfire one last time on the eve of battle promising victory for Baltimore"
Seattle has covered in 3 straight road games
Unclear how many were ejected
"I thought it would be worse than it has been"
Had confronted him over intoxication
Searchers hoping chute stuck in tree
"I was like 'I don't think you're getting in here at all'. Where he met his end was here. He didn't get permission to enter my place. He got taken out of here in a bad way"
"When, and if, Lance has something to say, there won't be any secret about it"
"Your odds of having an impaired driver on the highway are much higher, but there's a smaller margin for error in aviation"
Curious late Friday timing during holiday week
Late Friday report: "People felt somewhat fearful of coming forward with information"
Diaper "so smelly and bad, it looked like it hadn't been changed all day"
"I really don't think there's a winning side. You should respect your elders, and you should respect people in general"
Now he's forced to use walker since police confiscated "weapon"
"It was an accurate historical record of who the Democratic women of Congress are"
"It appears that someone has a very poor sense of humor"
Anne Allred: "I thought 'Wow, TV is such a great way to reach people'"
"Mr. Catchings was sincerely apologetic for the actions taken by restaurant management. These actions were inconsistent with Denny's corporate policy, which welcomes any law enforcement officer to carry their weapon while inside their restaurants"
Order for Philly cheesesteak goes awry
"These aren't the average citizens we are talking about. Many of these people are involved in nefarious walks of life and there's a difference between a law-abiding citizen who shoots a gun and a criminal or a thug who's out there using one"
"It was found in a room that only was used by one person at a time. Even if it was a week later, why not just go back to the place and say, 'Hey, has anybody reported this missing?'"
"I'm sorry. I'm so sorry. I will never drink again in my life"
Used the account to pick up 17-year-old girl
Tweeter: "You're stubborn bro. I am right and you're wrong. We're both the same age. Lets settle this in the boxing ring :)"
Charlie: "i have about as much time to smack u around as i have to continue this conversation"
Tweeter: "You're wrong on Grover and a blowhard coward."
Charlie: "ok keep saying that around the trailer park u live in and maybe three people will listen"
Wanted to sell $150 value; "I thought I could do better on Craigslist"
"Night games previously have presented us with more challenges than normal"
Resident speculates previous owners had been drug dealers
Records Dept. bristles: "If the sheriff tells me which people have special appointments, I'm sure I would find them. But I'm not going to look through dozens of personnel files for you"
"The trade for the year is to be long gold and equities. Gold is simply another currency. I wish to own gold and am long gold in euro and yen terms. I don't see any contradiction in being bullish on both gold and equities because it is predicated on the monetary authorities being aggressive in the expansion of reserves. Under those circumstances, gold and equities will both go higher"
"Meeting was tense with some workers crying as they heard the news"
"Perhaps the most intriguing part of this trip is simply the idea of it"
Management insists instigators were not customers
"this guy is so desperate for attention he might lite himself on fire"
5-4; no "clear and convincing evidence he possesses the requisite honesty and integrity"
"Well-prepared" operation got up to $1.3 million in goods
Claims to have received "new evidence" on security
13.41% return crushes industrials' 7.26% on cliff-related finale
"Far stronger than it was when we began the Chapter 11 process"
"It's fine if you're a think tank or a not-for-profit urging Congress to come to a particular solution. ... It's kind of a fine line because you're not advocating a particular outcome"
Placed device around victim's neck that appeared to be an explosive
Paper: "impressed Tribune bosses … using swear words in her job interview"

"The night crew was short-staffed and we had an unusual last-minute early deadline"
Kiper predicts Alabama cornerback would still be available at No. 9
Appeared intoxicated to officers
"Takes this matter very seriously"
"Unconventional person" apparently tried to drive after attack
Claimed she was establishing a "funeral fund"
"Customers were approached by him and asked to make a deal to buy items from him from less than their value. A total loss of $2,275 was discovered"
"I mean, a child could have gone in there and found it"
"Way uncool"
Passenger escaped with minor injuries
Slick: Garbage truck rams 7 cars
Bank began posting the transactions in high-to-low order in 2001
Arena lease calls for 25% share of cable TV rights since 1980; never collected
Fuel gauge broke; ran out of fuel: "He was a very complicated guy, very smart"
"You don't know who I am and, quite frankly, neither do I"
"Leaned forward to adjust his boot or binding and fell from the chair"
"For most of 'Les Misérables,' he is in half voice, singing in close-up, and in half-voice Jackman is a disaster. His voice quavers and wobbles in and out of tune. There are times in 'Les Misérables' where you might think the music is an experiment in atonal composition. But no, that's Jackman"
L.A. Times: "They succeeded to a surprising extent"
Broke much higher and wider on slope than expected
No injuries reported
2:30 p.m. street attack
Alert motorist catches burglar in act at pawn shop
Blames problems with Amazon Web Services
Flat CNBC documentary struggles with visuals, overloads on corporate talking points
CNBC Capital Markets Editor: "Given the fact that he took out one of the early investors in this stock before the capital gains tax goes up ... I mean, really? This was a clear, clear violation of that so-called Nancy Pelosi let's-try-to-tax-the-wealthy-people-as-much-as-we-possibly-can. And why is it that the general media refuses to call Buffett out on this? ... My point is that Buffett made it quite easy for his friend to be able to pay less taxes to the government"
Reuters: "... likely helped that person's estate save substantially on taxes"
WSJ: "Berkshire bought the shares from a 'long-time shareholder,' allowing it to cash in on the holdings before the federal government raises taxes on such gains"
Buffett letter: "The estate did not have a gain regardless of when the stock was sold"
CNBC.com description: "Critics appeared to believe the capital gain would be calculated based on the much-lower price of Berkshire stock when it was first acquired years ago by the still unnamed 'long-time' shareholder"
Buffett: "Mr. Kaminsky also made the statement that the estate that was a seller was better off by selling in 2012 than 2013. This, too, was incorrect"
Whitney Tilson: Releases Buffett's letter to N.Y. Post
Melissa Lee, "Fast Money": "Mr. Buffett is nothing if not meticulous ... We thank Mr. Buffett for watching and setting us straight"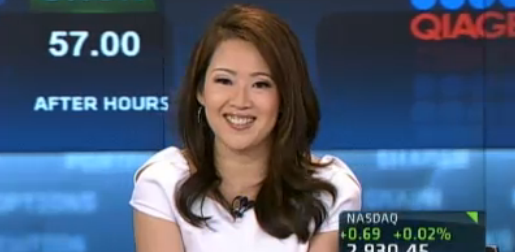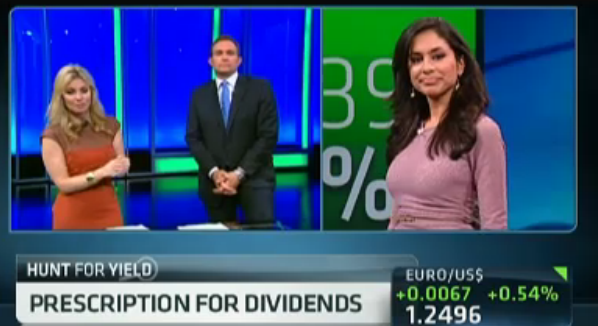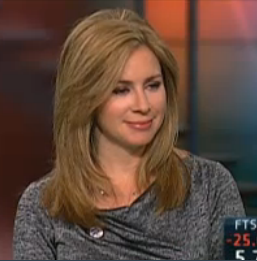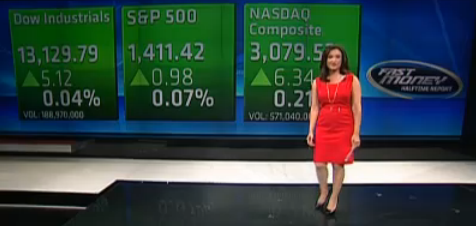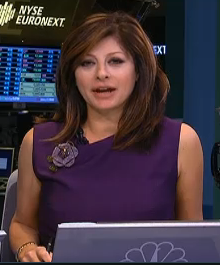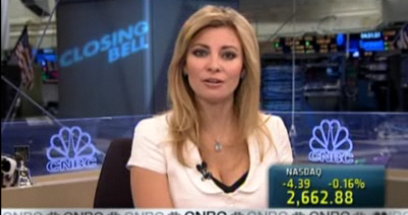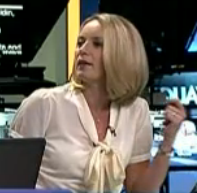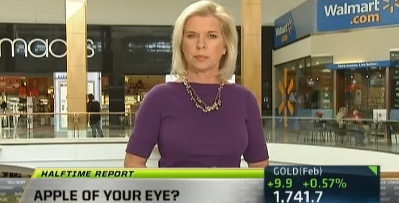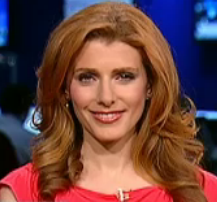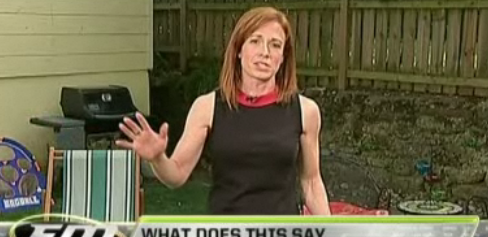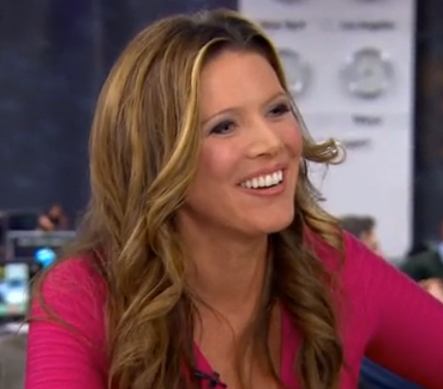 Kayla Tausche refers to self as "anchor": "If you're esteemed, you can wear a bright-colored dress. But for younger anchors like myself, I worry that wearing bright colors might appear amateur. In classes, some of the clips professors are using to demonstrate a successful reel include interviews with Diane Sawyer from early '90s. You're supposed to focus on content, but students can't help but wonder, 'What was Diane Sawyer wearing? How can I re-create that?'"
Charlie: "Great dinner moment @mandycnbc told me the the book dynasties of the sea is the catcher in the rye of this generation and shes not drunk yet"
Mandy: "Hands up if you think Gary should be on twitter? (Or shld do more push-ups)"
Larry McDonald: "Had dinner with a special talent @MandyCNBC last night"
Gina Sanchez: "Having a fantastic dinner at Campanguello's (sic)"
Gina Sanchez: "good wine, good food, good company, what more can you ask for?"
"Citigroup is 'the incredible shrinking bank,' and the least interest of the big four, in our opinion. No CEO will be able to change these facts in the near-term. It appears the board feels the same way, as they have appointed an unknown"
Outta sight: Doesn't appear on CNBC during historic Citigroup day
Maria Bartiromo: "Saying this was his decision ... no bombs on the horizon ... I frankly think this was about compensation"
Jim Cramer: "I have no idea what's going on here … something is very wrong"
Dick Bove: Might be related to Libor
Gasparino I: "lets stop dancing around what's obvious vikram pandit was fired; brd believed MS SSB debacle last straw"
Gasparino II: "source: corbat didnt want to have announcement of pandit leaving and do earns at same time is reason for weird delay"
Gasparino III: "will tim geithner take over at citi? i dont think its out of the question when geithner is out of a job in a few months"
Bethany McLean: "smacks to me of some kind of coup"
Gary Kaminsky: Adds to anxiety of retail investors ... "casino mentality" of equity markets; Bair book excerpts used by internal Pandit foes; "I don't believe that Pandit was forced out ... forced the issue … doesn't make any sense"
Jeff Harte: "I don't think it's a regulatory/litigation-type thing … I really do think Vikram was doing the right thing strategically"
Joe Terranova: "the stock reaction to Pandit leaving doesn't make sense unless there is hanky panky related to the biz"
Stephen Weiss: "never thought i would agree so wholeheartedly with Sheila Bair. There is no doubt BOD made the right move"
Sharp: Native of India attended Columbia at 16, graduated in 3 years
Reach: Corbat as 230-pound Harvard guard thought to have NFL prospects
Edward Zabitsky reportedly focusing on other parts of his business
Obituary: Given $150,000 portfolio of 15 stocks at age 18, went to Yale
Wife was Judith Anne Lund, 3 children; marriage ended in divorce
Stephen Roach: "We were a U.S.-centric business, and within 3 years, he said, 'Look, I'm going to step down as U.S. strategist and redefine myself as a global strategist'"
Good calls: 1999 U.S. tech, "the biggest bubble in the history of the world," 1982 U.S. beginning major bull market, warned against Japan in 1989
Bad calls: "Blindsided" by 2008 credit crisis, sold stocks in September 2011 and July 2010 just before 20% S&P gains
Fiction: Regularly cited bullish plumber in 3 years worth of reports, acknowledged fabricating all quotes but "buy the dips" after Bloomberg identified plumber
CNBCer Josh Brown: "Barton Biggs was a giant, founded $MS Investment Mgmt, has been relevant since before many of us were even born. Godspeed. $$"
Press release from boss Lou Tosto sounds kind of corporate-y: "With our large suite of mobile products and services growing in usage and scale at exponential rates, it became apparent that we needed a dedicated sales leader on board to help our clients best leverage the strength of CNBC's unique cross-platform value proposition"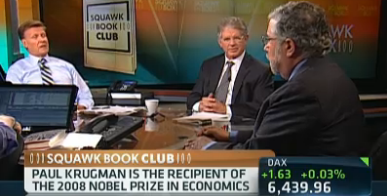 "When someone disparages an entire network because he's asked to defend his views I think the network deserves an apology"
CBS MoneyWatch critic blasts Krugman: "How professionals should not behave ... the only possibly legitimate reason I can come up with for publicly slamming CNBC like he did would be if Krugman felt he was blindsided in the interview. But that doesn't even begin to pass the smell test. ... Moreover, Krugman's line about the 'skew' of the show sounds ridiculous when you consider that his own blog is called The Conscience of a Liberal. ... What did he expect, everyone to sing Kumbaya? The second problem I have with Krugman's post is that it appears to be nothing more than a childish temper tantrum..."
Now says work "was submitted for the Pulitzer," not "nominated for"
Defiant: Insists to reporter, "I was nominated by the wsj sir"
Not alone: Bloomberg promises to correct "wrong" billboard claims about Betty Liu: "When Liu was a reporter for The Financial Times in Atlanta in 2000, Bloomberg said, the newspaper submitted her work to the Pulitzer committee. To call that submission a Pulitzer 'nomination' is like saying that Adam Sandler is an Oscar nominee if Columbia Pictures enters 'That's My Boy' in the Academy Awards"

7:30 mark: "Very difficult trade to explain. I don't think it's been explained well at all"
Host: "Would you like to enlighten us on ... the construction of that trade?"
MW: "I mean, I'm not- I think that's way beyond my, you know, my pay grade in terms of..."
Muni call: "The bond market is a side event of all of this. What really matters is the real divide between have and have-nots in this country, and where you want to be invested"
Muni call II question: "Stockton, California, and uh, Harrisburg, Pennsylvania, and Jefferson County, Alabama. Is that pretty much the end of it?"
Muni call II answer: "I think that's the very beginning of it"
CNBC dis: "So, Bloomberg has done an incredible job, and I think the best job, at uh, at uh, um following, um not just municipal defaults but, uh, this whole story of, the changing in really the American dream, in terms of the sacrifices that towns are have (sic) to make between, you know, uh, guaranteeing a return on a pension, um, and guaranteeing a, a bond commitment to investing in an education system"
CNBCfix.com campaign: Time for CNBC to offer Whitney a show and time for her to take it. Lot of time around lunchtime hour for new program; her future's in punditry not analysis; firm's influence has already peaked; if teamed with a CNBC critic or two could be polarizing magnet for A-list guests who prefer to be interviewed by industry veterans instead of media pros ...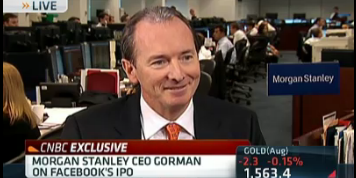 5.1 million shares attributed to MSCI reweighting on 111-million-share day
Company: "Morgan Stanley denies taking any action that pumped up the price of the stock. Morgan Stanley's equity traders attribute the move ... to the rebalancing of major indices"
Bill Griffeth: "What is being suggested is that they were doing something specific to Facebook perhaps to dress it up ahead of Maria's interview with Mr. Gorman, but this was all part of the standard procedure at the end of that month as they were doing this rebalancing"
Maria Bartiromo: "Are we not expecting Morgan Stanley to support this stock? ... All of this speculation as if there was something done wrong, I think that's not right"
"Laid the groundwork for a possible upside surprise" regarding ratings ... "In terms of Facebook, and I mean this with no disrespect, you can tell that Gorman is a McKinsey consultant. That's his background, and he answered many of the questions like a McKinsey consultant would ... I basically heard him say that they have not covered that full short position ... 6 times in that interview he referenced today's trading activity" while stressing how an IPO is about long-term relationships
Mike Farr: "It looked like a pretty greedy pricing"
Kaminsky II: "This is commonplace in terms of an IPO, so I don't think there will be any regulatory follow-through ... couple of still unknowns ... he could've easily bought stock at 11:45 that day in his personal account ... we still don't know ... he talked about some investors being naive," but some were overallocated shares; "we still don't know what the answer is there"
Partial transcript of interview:
Maria Bartiromo: "Thank you for joining us"
James Gorman: "Who knew we'd have so much to talk about today"
MB: Must've had advisers who recommended "cancel on Maria," so, "Wanna thank you"
JG: "This is an annual event, we have you over to the trading floor, it's great you do it"
MB: "Are you expecting a downgrade?"
JG: "Moody's has said on average the whole industry would be downgraded 2 notches ... there's an expectation ... so yes."
MB: Taking steps to "avoid a downgrade"?
JG: Downgrades expected, so "the question is to what degree ... doubled our liquidity ... doubled our capital ... more than halved our leverage ... sold 22% of the company to the 3rd biggest bank in the world, Mitsubishi Bank. ... acquiring the rest of MSSB Smith Barney wealth management business..."
MB: "What is the price by the way" of Smith Barney?
JG: "The price is based on fair market value of fully distributed security .. if we can't agree we then go into an arbitration process..."
MB: There's still "fear out there ... 2- to 3-notch downgrade ... 5-9 billion dollar collateral capital call ... how much capital are you gonna have to raise?"
JG: "This is why we built our liquidity pool ... it won't have an impact on our capital at all..."
MB: Others are selling assets; "are there assets that you can sell?"
JG: "... We've done all this long before Moody's came along ..."
MB: "Look I think there's a high regard for your leadership no doubt about it at Morgan ... why not sell the firm to Mitsubishi?"
JG: "We have no interest in doing that..."
MB: "Would you consider this an Asian firm?"
JG: "I consider it a global firm, uh, for sure ..."
MB: "Has Mitsubishi pushed you or asked to get a bigger stake?"
JG: "They chose to take a substantial minority position below 25% ... they're very comfortable with- with that position ..."
MB: "There is a competitive fallout from the possible downgrade right ..."
JG: "Honestly I don't think it's as big as maybe you're suggesting"
MB: Airs clip of Peter Cohen criticizing Facebook IPO pricing/distribution; "frankly it was an overreach ... I've never in 43 years seen anything bollocksed up like this in my career."
JG: A week before the IPO, there were all kinds of opinions, "Would it be priced at $50," in German, "$70 for a brief period ... there are a lot of opinions including Peter Cohen's the week after ..."
MB: "Do you think the demand just dried up?"
JG: "This is a very complicated story .. it's got hype going in every single direction"
MB: "... Reading your comments to your team ... you said there was unprecedented confusion and disarray in the opening hours ..."
JG: "... It was clear that the exchange handling the issue, Nasdaq, was having problems," and given the size of the deal and Greece's backdrop, it was a "potent elixir if you will that really set this thing aflame"
MB: "How did these mistakes happen, I mean, what do you wanna say to the guy out there who thought he bought this stock at 38, or even 37, and in fact he got his statement Monday, you know, at 42?"
JG: Those who expected an "enormous pop" were "both naive and ordered under the wrong pretenses" ... goal of the IPO is to "establish a long-term investor base ... witness today Maria, the stock traded at 26.80 or something at the lows, it finished 10% higher from its lows. We remain in a very volatile period"
MB: "What kind of accommodation are you prepared to offer that investor who feels like they got the short end of the stick on this deal?"
JG: "... Every member of the underwriting syndicate has to work, uh, with their own clientele ..."
MB: "How'd you come up with that valuation?"
JG: "You go through a process where you establish a pricing range ... establish a level of demand ... by the way we don't talk about this, this is an American celebration, right ... Facebook's a phenomenon ..."
MB: "It's a celebration for a guy like Mark Zuckerberg and the insiders-"
JG: "... Give this a little bit of time ... let's have this discussion again 12 months"
MB: "So you think maybe in 12 months we'll be talking about a much higher stock price"
JG: "I'm not gonna comment on the stock price," let's get away from "fury and the frenzy," of "Peter Cohen, a lot of other people who frankly had no, no knowledge of what the demand was for the security opining on what it should've been"
MB: "... I thought it was interesting that the retail allocation was 25% ... retail never, never gets that much of a hot deal ..."
JG: "... It was close to 26% ... it's not actually that unusual ... we had unprecedented retail demand ... so that demand was there"
MB: "Did you buy personally in the deal?"
JG: "No, as an underwriter, I, I separate my (chuckle) personal financials from-"
MB: "Do you have positions right now ... benefitting from the stock going down"
JG: "Our intent is not to make money on the green shoe ..."
MB: "But did you make money on it?"
JG: "We aren't done yet ... eventually all of this information, uh, will be disclosed ... our intent is to support our client"
MB: "Why raise the number of shares ..."
JG: "It's not terribly unusual to raise the number of shares ... it was apparent early into the road show that the demand was significantly beyond what people had thought it might be"
MB: "... Were you selecting your best clients, to tell them, 'We're cutting estimates here'?"
JG: "No, absolutely not ... Facebook, um, I think acting with great integrity, uh, alerted the marketplace uh relating to mobile advertising, what the numbers, what the direction was, trajectory for Q2 over Q1, um, and we put out an amendment to the S1, and that amendment went to every investor. And based upon that, and based upon the company making that alert, I saw, and I've got a list of over 20 news organizations who reported that ... including by the way CNBC ... frankly a modest revision ... the policy that we and the other underwriters operated under, and this has been looked at a number of times over the years, by the regulators, I believe the SEC, is that there is individual disclosure, oral disclosure, no written reports, to institutional investors, interested in what that particular analyst says because they can go to many other companies and pick up obviously input from a number of the different underwriters. And that policy to date has not been offered, that same information, either the original projection, or the revised, to retail investors."
MB: "Do you worry ... they're sitting there saying, 'The best clients of Morgan got that information before I knew';" maybe that explains cancellations
JG: "All this occurred before" before the IPO ... "The demand was still there ... I'm sure there'll be various inquiries ... there was no nefarious activity. this was standard operating procedure. ... There wasn't any desire to obfuscate, uh, or hide."
MB: "You've got lots of inquiries coming ..."
JG: "I can't prejudge them ... I'm confident that we followed exactly the procedures we followed .. the journey is not over ... Day No. 1, this looked great ... as I said earlier we're obviously off the lows of this afternoon"
MB: "Final question here ... planning to move a chunk of that $52 trillion derivatives portfolio into the banking subsidiary ... when are you gonna find out?"
JG: "I don't know when- when we're gonna find out .. it certainly would be consistent with what I believe all the other banks have and would create a level playing field"
MB: "... Afraid that future tech IPOs are gonna think twice about doing business with you?"
JG: "Oh no ... all you can do Maria is work with the information you have at that point in time"
MB: "You could've canceled ... you did not, we thank you for that"
Does much better on NBC outlets in syndication
"The stock is now in the hands of a number of people who probably do not want to hold it overnight … Retail did not, did not execute sell orders"
"We welcome him to help us recognize the achievements of our scholarship winners and hope his success will inspire them ... probably sat in the very same seats in class, had some of the same teachers, played sports around town and worked after school at many odd jobs including washing dishes at the Silver Moon in town. Gasparino has always remembered where he came from. Through hard work and a drive to succeed, he made it. Young people need positive role models"
Michelle Caruso-Cabrera, Mandy Drury and Joe Kernen seen at Tau for Maneet Ahuja
Jeffrey and Judy Henley want to encourage giving: "I'm a product of it and I love it. People like myself have to step up more and more to help the UC system. It's one of the remaining crown jewels of California and is a great economic engine for California and the United States. We can't let it deteriorate or stand still"
Chancellor observes: "Our students are very happy here and have a lot of fun on weekends and evenings"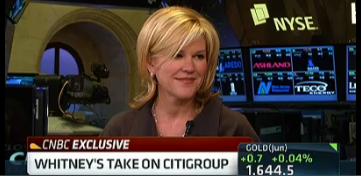 Suckers? Report on CNBC "pushed that stock to an intra-session high" at lunchtime
Told Bartiromo April 25: "I don't see any near-term, negative catalysts for the company ... less risk of an issue that's gonna come and blind-side the company for certain ... The big banks are kind of zombie-like, treading along, not that interesting. Some of the regional banks, some of the large regional banks is where the real action is on the downside"
Marc Cox: "where will television news be 15 or 20 years from now?"
Mark Suppelsa: "Simply put, I have been abusing alcohol at the end of my work day as my family slept. It was my secret and I became very accomplished at hiding it"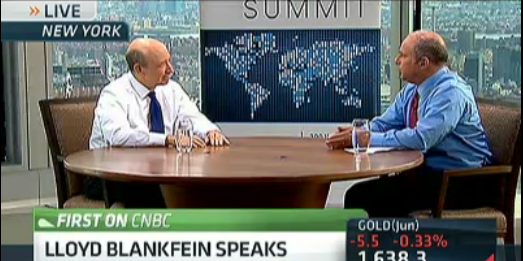 CNBC's Capital Markets Editor lands assignment too elusive for many of his colleagues; is there any chance of a Tim Cook/Chuck Prince encore; should CNBC mull a certain Citi critic?
"Grapes of Wrath" in reverse? "There's opportunity from Texas all the way up to North Dakota, and you can play every industry on that basis. It's the agriculture-commodity belt — also the Right to Work states. That's where businesses are moving because it's easier to operate and create jobs. So you see a massive demographic shift to those areas"
School-bus economy: Defends muni call citing kids' rides to school
Linden Whitt was next to classmate when railing gave way
Little 500: Record number of tickets for party week
Jason Eisenzopf, 30, apparently came in too fast, clipped foot in a ditch
"He was both an international running celebrity, and the first person to smile and shake your hand when you crossed the finish line behind him. The fact that so many people from all over the country dropped everything and immediately went to his aid is testimony to the way he lived his life and the way he himself treated his friends"
Jessica Ronhock is thought to have crashed in January; car fell 200 feet from interstate
In juniper trees: "I imagine they will use multiple tow trucks and cranes to get it out"
"We are deeply saddened by the passing of Sam Wopat"
Obituary: 6-1 star, with twin Carly, shared high school's Top Female Athlete award
Rachael Plath got background surprise: "Son of a b----, why is this happening?!"
Had been CFO in EMEA; gets newly created role
Harvard grad worked for LiveJournal.com, Yahoo
Eric Salvatierra was apparently standing on the tracks at 9:30 a.m.
Police video of tragedy: Christina Goyett, Sarah Hammond, Rebekah Blakkolb died; Kayla Somoles and Angelica Mormile remained in critical condition
George Lucas: "When words could not convey my ideas, I could always point to one of Ralph's fabulous illustrations and say, 'Do it like this' "
Agent: Battled prostate cancer, "personal demons"
Wife: "He was very hard on himself. He would play shows where there would be 3 standing ovations, and all he would talk about on the drive home is what he didn't do right"
Lewis Colam dedicates journey to Alzheimer's research
Sarah Lacy: "Some of the cuts will undoubtably come from the bloated Patch division"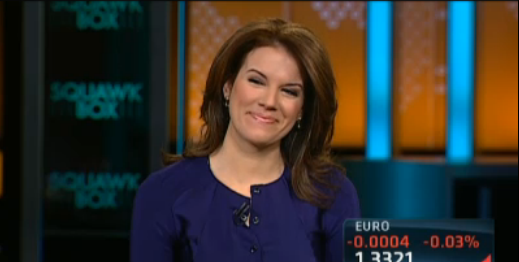 "Almost" 5-11 tall, cites "Dentist Indicator" as signaling improving economy
Barry Ritholtz: "A star is born ... someone like Kelly Evans comes along and reminds the infotainment talking heads what journalism actually is ..."
Keith McCullough: "Kelly Evans providing some balanced synthesis of Bernanke today"
Joe Terranova: "let's hope she visits us @cnbcfastmoney"
Joe Weisenthal: "Great work by @kelly_evans in debut as CNBC full-timer. Totally awesome."
Heidi N. Moore: "Great debut! Lots of substance."
Josh Brown: "My god, @kelly_evans was amazing this morning on Squawk ... rockstar"
Levon Helm claimed BBDO didn't have right to use landmark tune in Cingular commercial
"He rose to the occasion of the notoriety and made, I think, wonderful educational use of it, trying to clarify what this means, encouraging other people to try to think it through"
Brian Anderson was 21: "Questions will naturally arise about the circumstances of this death … I encourage everyone to refrain from speculation. At this early stage, there is no strong indication that Brian's death was the result of suicide. Any one of these events stuns us; to have 3 in a year is incomprehensible"
"Rick has a long history of success as a sales leader, innovator and new business generator"
Don Schlitz ("The Gambler"), Jim Steinman ("Paradise by the Dashboard Light") also tapped
Hugh Culverhouse, son of late Tampa Bay Buccaneers owner, targets Sino-Forest
"I am of a Jewish bloodline, a baptized Christian who accepts Christ's teachings, the Jewish Old Testament and the Holy Koran. I believe there is one God, whether called Allah or Jehovah or whatever you wish to name him. He creates all peoples and religions. I consider myself a Jewish Christian Muslim. … My dad said, 'Allah be with you' "
Sean Carey "accelerated to the pond too low and didn't come out of the acceleration quickly enough. He hit the pond at a high rate"
Was 3 on April 18, 1906, when 1,000 died and 28,000 buildings ruined; 4 survivors left
William Torrance found in distress; police believe alcohol was factor
Kathy Brock introduces feminist: "The solution is everywhere. Some are systemic, like the need for a national child-care system, and some of them are up to us. We have raised our daughters to be more like our sons but we also need to raise our sons to be more like our daughters ... there are women novelists but not men novelists, which perpetuates bias throughout our culture"
Jennifer Hauser, 29, just won $100,000 in November
400 locations today in 25 states; Cheyenne business opened first 3 franchised restaurants in Scottsbluff, Neb., and Torrington and Rapid City, S.D.
Thomas W. Horton's compensation likely stuck at $650,196, company says
Michael Crowley just a year older than federal minimum age of 23: "They'll ask, 'How old are you?' 'I'll tell you after the flight' ... I wouldn't say there are doubts. But they're looking at me and going, wow"
Vying for Olympic team in 1955; featured in 1975 film "The Other Side of the Mountain"
"To get mad, to scream and holler, to tell the world — that doesn't get you anywhere. You sort of look for what's good that's left, I guess"
Karol Ann Keasler, 42, event planner for Keefe, Bruyette & Woods on 89th floor South Tower
Father: "It's been 10 long years. I had given up that they would ever find any body parts. But it's a good thing that they are still working to do that, because it does help in closure"
Jim Ackerman's title will be senior vice president of prime-time alternative programming
Kyle Dyer awake, visiting with family, wants viewers to know she's OK
Andy Gabrielson often assisted Mike Bettes on Weather Channel's "Tornado Hunt": "Andy was a new breed of storm chaser that pushed the limits of what any of us thought was possible. He inspired an entire generation of chasers to pursue their passion"
Tribute: Fellow chasers on Spotter Network turn on GPS devices to light up map
Hollis Holland received 2 Badges of Merit, saved woman from fire, often played Santa
Courageous recovery: "The helicopter crew spotted him, and the ground teams did a difficult recovery just as a major snow storm moved into the area"
75-year-old dies of apparent self-inflicted gunshot wound at home on Mulholland Drive
Bill Koch wants to improve road access to mansion
Michael Shoemaker was conductor, worked at Gary Railway for 11 years
Gallery W.I.P. sells 9-foot work by Walter Steding
"It was typical of Rick to put the value of the medical research before himself"
Based Epstein on Marx Brothers: "They were immigrant Jews, and I was an immigrant Italian. Groucho, Harpo, Chico, Gummo, and Zeppo were intellectuals ... They all played the piano and took music lessons, and they were all juvenile delinquents; I could definitely relate"
Roots: Father was Hungarian-American, mother Italian-American
Christopher Michael Perring was trying to dodge someone else
Christopher Norris, 28, died of asphyxiation, found in trees off Trestle Trail
Taft Conlin was in closed Upper Prima Cornice: "A message that we can convey with this horrible accident is that we stress that people obey signs and closures and allow ski patrol to manage the mountain to the best of their ability"
Keith Ames was out of bounds on Burnt Mountain, killed by slide
Ryan Hiller, 27, of Chapel Hill, was concessioner, occasional ranger, awaiting ski season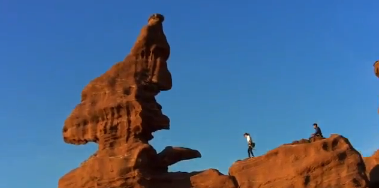 "That a cadre of apologists for squillionaires in suits would praise their economic masters in a climbing forum caught me a bit off guard. A remarkable number of posters stood up to defend Fortune 500 companies (and thank heaven for that) because, somehow, without them we would be unable to, well, do pretty much anything"
Sexist? "What girl wouldn't need new shoes?"
Vital stats: Ad features elite climbers Katie Brown and Alex Honnold on Fisher Towers near Moab, Utah; song "Into the Wild" by LP
"It was 10 minutes until 10, and I go stepping up on the riser to the set. Melanie Lawson was already there and I had my script in my hands and said, 'Hi, Mel, how you doing?' and I tripped on the last step, lost my balance, stumbled all the way across the riser and fell back on the concrete floor on my left hip"
David Rubenstein steps in after national landmark damaged in Aug. 23 earthquake
Friends with Paul Newman; tried unsuccessfully before Rams to get NFL in St. Louis
"No matter what country you're in, no matter what language you speak, everyone knows it"
#WearBlueforAustin — "The whole school was blue" after Austin Arnold tragedy
"Dressed in an elegant evening grown that seemed more photogenic than mobile, Del Rey awkwardly shifted throughout the spare song, sounding and looking like an amateur Jessica Rabbit. Her voice is distinctive, no doubt, but Del Rey appeared to be trying to do too much with it, distractingly switching between highs and lows, moving between pouting and singing"
Jack Roberts was on Bridal Veil Ice Falls near Telluride; wife notified out of the country
Last message: "I can't discuss this matter now. Driving and Facebooking is not safe!"
Family: Taylor Sauer had recently posted about Broncos' loss
Trooper: "There were no skid marks. That is consistent with the possibility that she didn't see it, wasn't paying attention or was distracted"
Lindsey Marie Nash was thrown off the vehicle
Fine Food for a Cause salutes Joseph Bastianich and Miss America 2011 Teresa Scanlan
Sydney Owens was on expert tour of Silverton Mountain, had scaled Kilimanjaro, earned coveted spot on UVa Lawn: "She had so much courage, she was just a magnet to everyone around her. She was just the kind of person who was going to change the world, who did change the world" … "Sydney was smart, pretty and had a big heart that was open and generous to others"
Cashed in: Sold 3 years later to Pat Bowlen, OKd Elway trade
Says if he had $100,00 to invest, would put in Canadian stocks/dollars, coal, corn, CVX
Froehlich on residential real estate: "It's not going to get better in 2012. It's not getting better in 2013, 14 15 or 16. It's an asset bubble ... Asset bubbles don't take years to fix. They take decades"
Staff members attend grief counseling; Deanna Despain credited for improving city transparency: "She was leading all these efforts to make us a model city so the citizens would know what was going on. We have a really excellent city website and information that people can access. We're moving more and more toward licensing and other provisions through the Internet, and Deanna has been part of that effort"
Branko Milanovic in The Haves and the Have-Nots says half at the top are Americans
Tom Schlafly and Dan Kopman selling to John Lemkemeier (Sage Capital) and Wesley Jones (J. Spencer Finney): "We're very happy — and, in many respects, relieved — that the succession framework we outlined 18 months ago is exactly what wound up happening. We kept our focus narrow by only considering local investors who were passionate about St. Louis and adamant about keeping our business here"
Bill Doraty: "I've done a lot of marketing and I'm great at copying others. I've seen these promotions in the past and I know they get attention"
Family says Lauren Scruggs might've been trying to thank pilot
Tim Bragg 10 years ago: "You're gonna probably have to win out to make the playoffs"
Mora now: "I might be walking through a mall. And I might hear it from 2 or 3 people you know, 40, 50 yards away, they'll see me, and they'll say it. I hear it all the time. And they want me to say it, and I don't always say it"
Susan Koeppen "suffered a heart-related problem related to a pre-existing valve condition. It was quite serious, but she is recovering nicely in the hospital"
Jamie Pierre was snowboarding at unopened Snowbird Ski and Summer Resort
Buffalo's David Nelson hands ball to Kelsi Reich: "I wish it could have been more special, but the situation didn't call for it. Being down 14 is not the time and place for that. But I definitely wanted to share that moment with her. And it was a special moment for both of us"
"You might be thinking 'tacky,' but you're wrong sister — instead think 'thrifty' "
Terrence A. Duffy: "We don't have our hands out. I'll say it again. I'm not looking for TIF money. I'm not looking for incentive money. I want to pay the taxes that the CME Group owes. But there is absolutely nobody who believes that 100% of revenue that CME derives is coming from Illinois"
Glenn McCoy says he sent changed version to syndicate after learning of hospitalization
Revised: Which Hollywood star is the punch line in updated version?
Co-worker saw Bruce Anderson standing near where rock enters the machine
"I asked her to say something. I said, 'Come on, honey. Move your fingers.' She didn't"
Alexis Summers obituary, known for kindness and values: "She was the biggest sweetheart. You couldn't meet a nicer person. There wasn't a mean bone in her body" ... "She was the best one in the group. She would tell us, 'Don't say that' or 'Be nice.' I was at school today, but I just had to leave" ... "Alexis was very polite and respectful ... She always lit up the room when she entered" ... "Their faith is sustaining them. They believe there is life after this life and they will see her again"
Craig Porter, chairman of energy tech program, was 36; grief counselors available
Britt Beemer: "They might get a half a million or a million people to sign up"
"His contributions to harness racing are innumerable and will never be duplicated"
Inventor Dinesh Agarwal challenged "browse" feature, is "100% disappointed"
30-year-old social worker will marry otolaryngologist/reconstructive surgeon
Victim James Lester's family: "The need for speed killed an innocent man"
Defense: Liver problem from blood transfusion caused "extremely confused state; in retrospect, he shouldn't have been operating a motor vehicle"
"Meredith was Allegheny's 4-year captain and a 4-year NCAC All Conference player!"
Former Enron trader planning to host guests at $10,000, or $15,000 per couple
Mike and Denise Stillman: "We will keep the movie site as pristine as we can. That's the magic of the place. We want to keep the memories of it like in the movies"
Mary Hayashi said yes to upping threshold from $400 to $950
"He understood everything ... He couldn't talk back, but he could move his lips"
Joe Aulisio was taping in backfield: "It was a sweep situation. Our running back tried to get outside and a kid hit him. No one was aiming in that direction, but by the time bodies stopped flying, that's where they ended up" ... "We had a conversation during the whole thing. He was more concerned about our practice. He said, 'I ruined your last practice' "
Wife Teresa Weakley is anchor: "He's lucky, there's no spinal cord damage"
"I think it's clear to anyone what I'm doing ... The only products we take on are products I believe in. And I have to have total script control"
Erin Burnett lookalike presently on "Worldwide Exchange" beat, still Middle East reporter
Alan Brady said they were so close, he had to duck from fear their tails might hit him
Jordan Nanney fell off; co-worker tried to wave off driver: "It was a freak accident"
Lisa Belkin goes from Motherlode to Parentlode, but not without controversy
Jack Markell will use appearance to tout state, appear with Walter Isaacson
Rebecca Zahau is buried in Missouri; family doubts suicide conclusion
Thomas Gregoire got too close to a tugboat, flipped
Jean Quan accused of "willfully ignoring the city's most pressing issue: public safety"
Brett Anderson's death was witnessed by hotel employee
Ethan S. Harris: "We expect a moderate slowdown in the beginning of next year"
Kent Erding "in the winter ... would go around and plow people's driveways throughout town, even our big church parking lot, and he wouldn't charge a penny"
James Barnes was 26: No reports of odors "until after they discovered the body"
Louis Navellier, Jim Jubak, Chuck Carlson and Mark Skousen are speakers
"I miss him calling me 'Janie' "
Anchorwoman Leyla Santiago: "Wake up, wake up! This is your wake-up call!"
Rich Mertz initially put ice on his wound, pair saw it needed towels, pressure
Patrice King Brown's Procera V9 ad with doctor-husband Paul Nemiroff still airs
Lindsay Allen: "I want to assure everyone that the comments were misunderstood"
Critic: "In the last 24 hours, I've talked to several media experts and not 1 has watched the tape and concluded anything other than what we all heard come out of her mouth"
Video: Did she say it, or didn't she?
Anthony Batts: "I found myself with limited control, but full accountability"
In ER one week before death, contacted Nordstrom personal shopper to order jacket
Out: "The Call," "The Strategy Session"
Expanded: "Squawk on the Street" gets extra hour
Promoted: Gary Kaminsky named Capital Markets Editor
Upgrades: Scott Wapner hosts extended "Fast," Carl Quintanilla helms new hour of "Street," Melissa Francis switches to "Power Lunch," Rick Santelli added to "Street"
AP: CEO Janet Robinson blames shortfall on "bleak" economy
Mark Lundell in 2005 removed son's body from wreckage before FAA arrived
Robert Raecke, 60, left note before making jump at 8,000 feet
Eric Fisher "loved doing motorcycles. You always see quads and motorcycles go up here. It wasn't nothing alarming to see it go up at 2 in the morning"
The Troubleshooter, Tom Martino: "It is commercial real estate debt, every bit of it"
Heidi Jones: "I made it up for attention. I have so much stress at work"
"My prayers are with Brett Greenwood ... He has overcome every challenge throughout his life. Please keep him in your thoughts and prayers. Most people only knew the football player; I was blessed to know the person as well" ... "He was going to come down around the sideline tonight and be around us ... The kids love him around here. His name echoes through the hallways of Pleasant Valley. I had seen him down there running and I thought he was busy, then I thought I better go down there and say hi to him. ... Talking about football, talking about life, talking about how he wants to stay in sports ..."
Ralph Ameduri Jr. was "on the back patio area when the unknown suspect demanded money"
Gary James Pratt killed when scaffolding apparently tips back
Annalise Parker: "Oil and gas is going to continue to be with us and incredibly important for the foreseeable future. But there is another future out there as well, and Houston's going to be prepared for that future"
Comedian Bob Oschack interviews USC students about Utah & Colorado; appears to mock students' accents, corrects grammatical mistakes in a seemingly condescending tone
Allen "Skip" Haughay Jr. was struck by GMC driver; no sign of intoxication, no charge
Celestial Cassman "will be terribly missed. Her loss is incalculable"
Scott Veal, 24, apparently going through divorce, died when his plane crashed
Chronology: "There's some maneuvering that's done en route at about 1,200 feet. The 207 pilot loses track of where the 208 is." ... "I can't see you, Scott." ... "The next thing she knows is his airplane strikes her right wing, and nearly severs the right wing"
Kristen Sprague's calmness amid tragedy: "We're sad about the results with the other aircraft but pleased with what Kristen was able to do to get down safely"
Meredith Haley/Dennis previously left KWQC-TV for job as restaurant manager
"The Help" shines; "Colombiana," "Afraid of the Dark," "Our Idiot Brother" sink
Robert Russell Brown was known as "The King" and jokingly called "Gremmy" by some
"Mr. Blodget is making 'exaggerated and unwarranted claims' which is what the Securities and Exchange Commission stated publicly when he was permanently banned from the securities industry in 2003"
Blodget cites analyst: "It deliberately omitted any response to the argument that it has probably written trillions of dollars (notional principal) of CDS against that debt and the banks holding that debt.  Or that where it has matched its swap book, it has bought protection from those very same European banks or the technically insolvent German Landesbanks (their version of "thrifts")"
Bove: "At some point, the fury against this company will weaken"
Gasparino: "bofa has a different prob than just lack of capital; investors have lost confidence in CEOs' ability to manage, which means he cant last"
Cal McKibbon cut first chute; 2nd was tangled: "He was coming down at high speed kicking his legs and he got tangled up in the ropes. He was just going down, down, down, and he started screaming, 'No!' And I heard a big plop and he landed in the river"
Hobbs: "To tell people at home we have a Lehman situation is simply not correct"
Cramer: "No we're not there at this stage, but I think it's important to tell people that's what the scenario is ... I do know that there's large hedge funds that are concerned about the liquidity of banks and they're gonna try to do what they did here"
Hobbs: "... Hedge funds that are attempting to make money by destroying the equity of the banks and you're citing that as a golden light of what we should follow"
Cramer: "I never said that you should buy Bear Stearns I said it's OK to keep your money there"
Hobbs: "You told people to buy Bear Stearns. That's a very different argument"
Melissa Lee: "You guys are not really too far off"
David Faber: "Simon and Jim are both right"
Scott Kessler cuts from "buy" to "sell," sees "greater risk to the company and stock"
Kelly Rose Denman "had a zest for life. She literally lived every day to the fullest"
"Squawk Box" star and producer husband Matt Quayle welcome Kyle Nathaniel Quayle
Dennis McRight, 69, was flying RV-6: "It's very sad. This is someone who has a family"
Lorena Tavera, 21, caught with $69 Jessica Simpson-brand shirt in shopping bag
Byron York question draws boos; calls husband "wonderful, godly man and a great father"
"Call it Tea Party, whatever you will, the fringe element is I characterize (as) freaked-out white men who are unemployed and have been unemployed for 3 years and they're scared to death. 3 to 4 million of them are about to roll off unemployment benefits in the next three to four months. This is only going to get worse"
Offended by Rick Santelli's on-air rebuttal:
Santelli: "How many muni areas have actually defaulted by the way, just a question"
Whitney: "Why is he so angry? What have I done to you (laughs) ... I was empathizing with people who are unemployed"
Santelli: "Oh come on, think about it, think about it. Stick with munis"
Whitney: "I don't know where that came from, but OK"
Dimon: "I love Meredith and all that, but honestly most of that stuff is hogwash"
Shanna Marie McLaughlin has valid permit to carry a concealed weapon
Deanna Santana: "I get it"
Lifelong resident: "With what happened yesterday, we have to get out of here"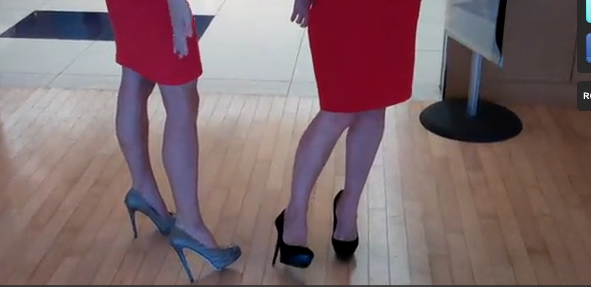 Details on our Fast Money Review page — hopefully stylists aren't seeing red
Sheila Decoster found by horrified husband with legs sticking up, may have tried to kick way out: "Could I blame the city because the cans aren't tippable? I don't know. City liability hasn't crossed my mind"
Kenneth Blanchard, 53, was on a thermal current when parachute collapsed
Allen Michael Satcher encountered whirlpool area, failed to grasp ropes from group
Rudolf Alexandrov, 71, became agitated, dove over railing after security called
Blocked by motorcycle after being chased by clerk, several customers
Outlook is negative, a sign another downgrade possible in 12 to 18 months
"The staff is fully committed to the case and will proceed as appropriate"
"We're a modest family, but we try to take care of our home. It's disturbing"
"John O'Brien went to work every day at a prestigious law firm where he advised clients on how to comply with the law at the same time that he was knowingly breaking it. He thumbed his nose at the IRS to fund an even more lavish lifestyle than his generous income permitted"
Brody Koga, 52, pursued cigarette shoplifter after woman caused disturbance in store
Hayley LaFlamme fell on the shoulder during descent; authorities say rain was factor
Leanne Suter visibly shaken, said "look at the blood" while continuing to broadcast
Don Gum and Mitchell Cary were volunteer pilots for Wright "B" Flyer Inc.
Bystander horror: "I heard the pop and thought that meant trouble, so I went to look ... I went up to the plane, and there they were under the wing"
Santelli: "Why aren't you more adversarial, why aren't your peers more adversarial? If what you see going on as a reporter is a game, isn't the story, it's a game?"
Javers: "I'm not saying it's a game, I'm saying that what you need to do-"
Santelli: "But you did! You said that's Washington ... Believe me, if I was there, Eamon, I'd ask some tough questions."
Javers: "I think we have been asking the president these tough questions, Rick."
Terry Laughlin now heads legacy asset servicing business; takes over late in Q3
Confusion: "He still said he wanted me to walk with the camera. And I said, 'You mean walk forward with the camera?' And he said, 'No, do what you usually do, walk backwards with the camera.' I wasn't catching what he was saying. I said, 'You want me to walk backwards with the camera?' And he said 'Yes, how you would normally do it.' I thought, we don't normally do it that way, but of course I just did it. So in the scene, I'm having to walk backwards and talk at the same time. And they gave me brand new high heels from wardrobe with no scuff on the bottom for traction, so walking backwards was tricky"
Tracy Rodgers was set to compete for Ms. United States at Las Vegas Hilton next month
Steve Grasso: "i am best efforts going to wear the american flag tie every friday"
Mandy Drury: "I'm joining the American flag tie brigade ... If you have one, wear one too"
N.Y. Post: Insider says felt ill Tuesday, left work early
Special Report: Erin Burnett takes part in CNBC hourlong tribute
Obituary: Wife, Cindy, reported death, at Marlboro, N.J., home, cause of death not released ... born April 19, 1946; grew up in Oyster Bay, N.Y. Graduate of Denison University (Granville, Ohio), 1969; law degree, University of Pennsylvania, 1989 ... member of the N.J. state bar ... 2 children, Matthew and Meredith
Pioneer: Joined CNBC in 1989, became first host of "Squawk Box"
Tribute: Traders on NYSE floor observe moment of silence
Mark Hoffman: "One of the building blocks of CNBC since the very beginning"
Sandy Cannold: "The toughest day I have ever had in my TV life"
Joe Kernen: "His fingerprints were on everything," finest hour 9/11 coverage
Jane Wells: "I'll miss his bluntness, his patriotism, his skepticism"
Barry Ritholtz: "A no-nonsense straight shooter. He knew what questions to ask and how to ask them. He was trained as an attorney. He brought that keen lawyer's eye to everything he did. It wasn't something often seen in the financial media"
Pete Najarian: "Mark was the best and just a solid pillar for us all from the exchange"
Mark Cuban: "I really enjoyed being interviewed by him. Smart. Witty. Quick. None better"
Kate Kelly: "A sad day at CNBC. Our thoughts and prayers are with Mark Haines's family"
Guy Adami: "I was fortunate enough to meet him ... A very sad day"
Sharon Epperson: "He found his way into the hearts of many of the traders here at the NYMEX"
Gary Kaminsky: "I'm probably not here if it's not for Haines ... I have admired his transparency, and the way he handles himself"
Herb Greenberg: "I thanked him for being the first one to get me on air here"
Matt Quayle: "Simply put, Mark Haines made my career"
Darren Rovell: "He was who many of you would have been if you had been on our air"
Darren Rovell: "Along with dinner tonight, CNBC staff will be treated to Cheetos & ketchup, one of Mark Haines' favorite combos. Great tribute"
Courtney Reagan: "Unbelievably sad day here at CNBC"
Nicole Lapin: "Mark Haines, you've inspired me to be a fine business journalist"
Melissa Lee: "Whenever he walked in, he sort of just made everybody smile"
Melissa Francis: "My favorite memory, his steel cage death matches with Arianna Huffington"
Steve Grasso: "The absence of the 9am call ... 'Live from the financial capitol of the world' will be a constant reminder of the loss of mark haines"
Jon Najarian: "Such a fun guy, truly enjoyed each talk with Mark"
Bertha Coombs: "This is a guy who didn't put on airs. He came to work in ratty sweatpants and god-awful bright-colored Crocs. He didn't suffer fools, but at the end of the day he really was always fair"
Rebecca Jarvis: "Mark Haines was the best - he always made me laugh and think. I will miss him dearly and my thoughts & prayers go to his family"
Carl Quintanilla: "Words can't describe our loss at the passing"
Mary Thompson: "He was a masterful interviewer, our best I always thought"
Ron Insana: "Mark had a style ... he called it the way he saw it"
Sue Herera: "Mark's legacy will be the way he challenged all of us to be better at what we do ... He was also an incredibly kind man"
Tyler Mathisen: "There was no phoniness about him, no pretense, no self-consciousness"
Bill Griffeth: "He loved his family ... So many CEOs, politicians ... who Mark interviewed over the years and was especially hard on, many of them are the ones coming in and saying, 'I grieve along with everybody else'"
Michelle Caruso-Cabrera: "We're just gonna miss him so dearly ... I think he'd be mortified that we spent so much time talking about him"
NYSE: "Mark was an outstanding professional and pioneer in business journalism, and we are proud that his legacy includes years of excellence in reporting from the NYSE"
Charles Gasparino: "For all my battles at cnbc i never battled mark haines; a class act thru and thru. i used to call him the real chairman of the board; RIP"
David Faber: "Skill as an interviewer coupled with his wonderful wit, that I will miss the most"
Larry Kudlow: "Unspeakably sad passing of my CNBC pal Mark Haines.Great broadcaster. Total pro. Sharpest questions. Sincere condolence to his family. RIP"
Amanda Drury: "I watched Mark Haines from Asia, well before I met him, and thought, 'I want to be a journo like that.' He didn't put up with nonsense. RIP."
Erin Burnett: "He made it clear he accepted me from the get-go. He treated me as an equal. He made me feel important ... He loved to do things for his kids. He was always on the Web looking for things his kids might like"
Jim Cramer: "Mark Haines was our Huntley, our Brinkley, our Cronkite all rolled up into one giant of a business journalist. He was the first business journalist ever to ask a CEO a hard question that I had ever seen. When I met him 15 years ago, I was scared to death of him. I was a guest co-host. He said to me when he shook my hand, 'No free passes, to you or anyone else.' He stayed that way. Forever"
Maria Bartiromo: "Mark Haines was a true hero. His coverage of 9/11 was historic. He handled the adversity incredibly well. He will be missed by all"
Network: "Erin is the kind of all-star player that knows how to connect-the-dots"
Anchor: "I began my journalism career at CNN, so this is like coming home for me"
34 years old: "We are going to develop a show with her and for her"
Pop: Time Warner shares gain 1.7% on the day
"Our leaders are stupid, they are stupid people ... In the old days, when you won the war, it was yours. When we win a war ... we leave with nothing. ... I'd say to South Korea, 'All those televisions you sell us, all the billions you make — we're going to protect you and make sure you're in good shape, but you're going to pay for it. You know something, they would do it in two minutes. ... In China and other countries, they just burn whatever the hell is available. Over here, we want clean technology. What the hell good is green here if this guy over here is spewing all sorts of crap into the air?"
Don Shelby: "If I report a story on abuse of children, I don't go out and interview an abuser on the upside of child abuse"
"I think she's made WZZM 13 better, because competition always makes a business better"
Kerry McNally denies tirade: "No, I never dropped an F-bomb with anybody"
Chief investment strategist at Stifel Nicolaus was CNBC pundit since network inception
Barron's: "Died on Thursday of a heart attack, Fox Business News reported"
Son Jeff star tackle for Naval Academy: "He's been a model Midshipman. He's done well academically. He's excelled at every phase of the academy"
Navy community loss: "Joseph and Mary Ann Battipaglia never missed a road game"
Doug Kass: "I knew Joe well ... He will be badly missed"
Neil Cavuto: "The gentle giant ... who never forgot ... the little guy"
Obituary: Died at 55, was at Georgia speaking engagement
Last CNBC.com video April 8: With Jim Iuorio and Doug Roberts on "The Kudlow Report," said, "You continue to buy this profit season. You continue to watch for the U.S. economy and the global economy to expand, to absorb the higher cost of energy; nobody likes it ... you have to continue to buy this market." Favorite investments: "Industrials, the energys and materials still work."
Alicia Jacobs says "No decisions made," calls columnist's report "completely inaccurate"
"Will manage a team that will select, customize, produce text and multimedia content"
Alicia Jacobs, 44, born to unwed teen mother, won Miss Nevada, Mrs. United States
Others include team of Steve Starker/Ken Dichter, and David Heller of Goldman Sachs
Diana Grum: "I actually beat out a former Miss America contestant"
Won Miss San Antonio on strength in bikini competition; not in same shape for Miss Texas
Resume boasts commercials for Apple, Miller Lite, Homewood Suites, Nokia
Well-known insurance huckster also has recurring role as receptionist on "Mad Men"
Several commercials, including: "Did the Waltons take way too long to say good night?"
Staggering list of TV credits, joins Molly Culver in ads with Sinatra jingle, ski lodge
42 years old, 6 feet tall, commentator for VH-1, helps sell Sapphire credit card
Asks boyfriend played by Carter MacIntyre to choose between her or dog in commercial
T-Mobile: Canadian stunner Carly Foulkes is Anne Hathaway lookalike
Snarky banker tells 2 adorable little girls that each can have a pony if she wants
"Brennan is a General Assignment Reporter for CNBC. She reports regularly for Business day"
CNBCfix exclusive, 3/13: "Journalistic reach" to evaluate crime at level suggested by crook
CNBC beauty evidently reading the blogs — we'll let this go without further comment
Uncovers little financial insight, misses chance to explain emergence from "niche" sport
Book version of splendid "Cards" well-written, but focus on Greenspan misses real story
$50 billion tally from the crook himself was good enough for CNBC and other media
Declined to use the term "died," made a point of insisting "we have not confirmed that"
Waited: "Fast Money" gave 5 minutes to Faber book promotion while Jackson news emerged
Plus: AP, Los Angeles Times and New York Times differ on who posted what, and when
Update: Jane Wells, Jim Goldman and Scott Cohn add new wrinkles to the collection
Commodities king laughs off report, calls Oracle's 45% loss "inexcusable ... poor trading"
Told Brent Hunsberger of Oregonian in June: 'Warren Buffett is an idiot'
Responded to reader critics at Oregonian site: "Last year I did indeed lose money... 2%.
Other than that, for the previous 14 years I've averaged about +12%, with 22% as my best year.
... I'm also long of Goldman Sachs and Loews while short of Berkshire Hathaway for the past
two months, and have added to that trade along the way as the profits have built up."
Ignored? Days later, CNBCfix was only media site to pick up jaw-dropping Oregonian story
Jeff Macke on BRK-B short: "Congratulations to Dennis Gartman, who saw this coming"
CNBCfix exclusive: Baseball needs to scrap "leagues" and give fans intra-city rivalries
Overreaching documentary shows strengths, weaknesses of anchor, could use Tim Seymour
One sentence by arrogant chap deserves scrutiny for puffery at the expense of logic
Carl Quintanilla has some interesting stories, but lacks comment from Queen of Talk herself
CNBCfix review: Scott Cohn's "Secrets of the Knight" has good but unfocused material
Outsourced CNBC original with Melissa Francis mostly seems like promo for NBC broadcast
Doesn't dig as deep into infomercial ads as it could, but cuts like a Ginsu knife
CNBCfix exclusive: It doesn't provide "competitive balance," but manipulates stars
All from Jared Bernstein's fee: Consider Tony Paradiso a must-read at nashuatelegraph.com
Becky Quick, Erin Burnett, Trish Regan appear to make hot list, with nod to Maria Bartiromo
(Ex-)CNBC reporter/Arabic scholar/beauty praised by philanthropic American Ireland Fund
Impressive documentary of mortgage collapse will appeal to the pros and the laymen
Lackluster documentary is decent, but Trish Regan puts on a fashion show
CNBC travel correspondent Peter Greenberg digs into Norwegian Pearl's financials
CNBCfix.com ©2012